Taunton, MA – Wyrmwood Gaming, based here, manufactures Hardwood tables and gaming accessories. The company purchases in excess of 1 million board feet annually in Hardwoods and imported woods. Among their "Core Woods," species included are: Cherry, Walnut, Maple, Padauk, Morado, Macassar Ebony and Purpleheart.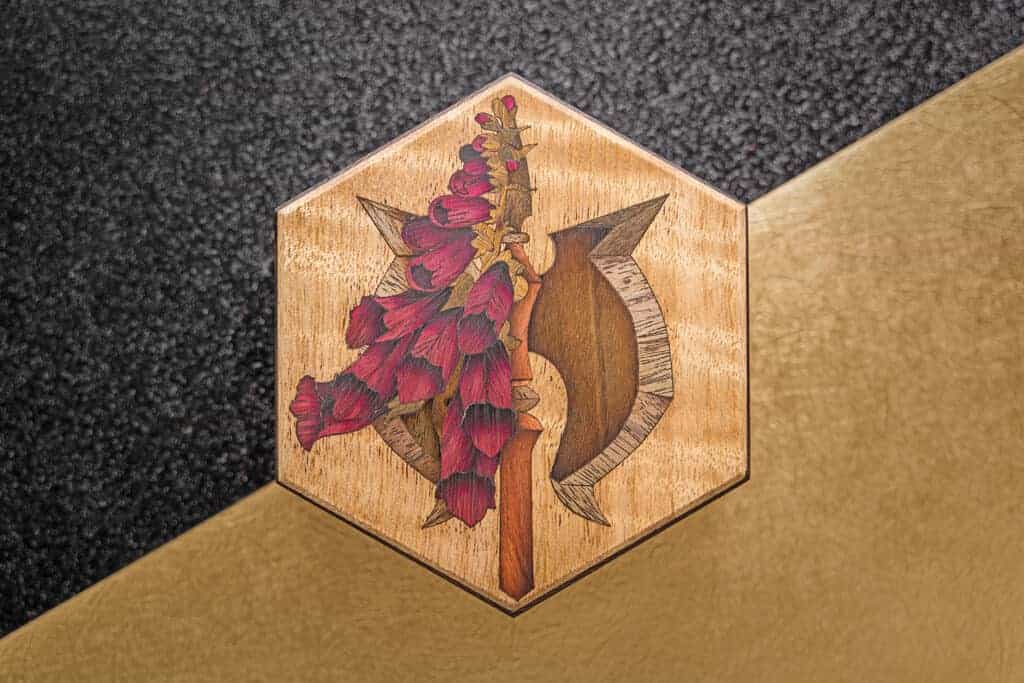 In a world where technology and digital gaming are the mainstream, Wyrmwood Gaming founders Douglas Costello, Ian Costello and Edward Maranville found a niche that brings gamers back to the physical table. With a combination of quality craftsmanship, innovative start up and clever design, Wyrmwood Gaming breathes fresh life into a time-honored hobby.
Wyrmwood offers options for every tabletop gaming aficionado. Products available in a full line of domestic and exotic woods include sketching pencils, a Wyrmwood signature dice vault, tabletop dice trays, magnetic dice towers, personal dice trays, and gaming tables and chairs.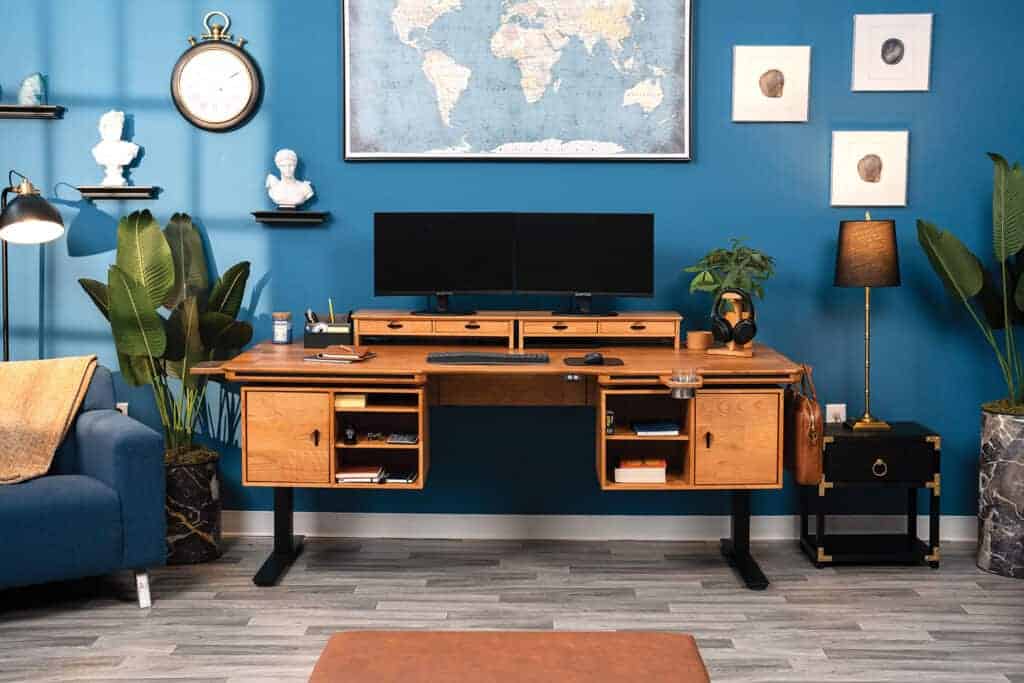 Established in 2012, Wyrmwood was founded with a simple mission: create the finest in innovative accessories for tabletop gamers, handcrafted using natural materials and old-world craftsmanship. Since then, Wyrmwood has maintained its signature high standard of quality, focus on innovation and commitment to exceptional customer service to become an industry leader in bespoke tabletop gaming.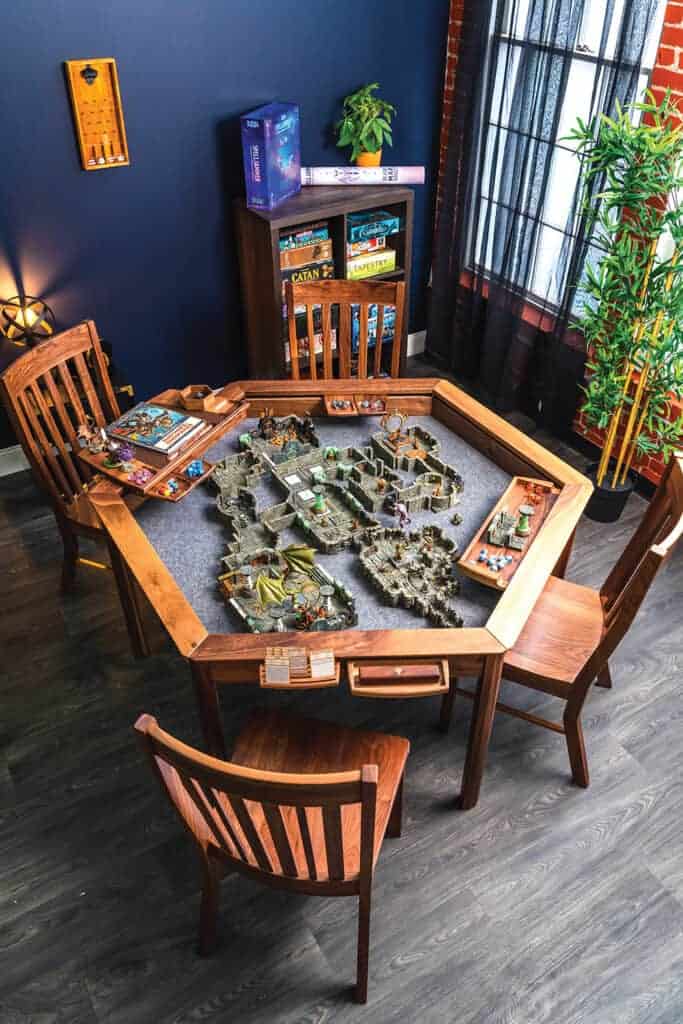 Experienced in Hardwood furniture manufacturing, co-founder Douglas Costello said the business started from the three friends gaming together. "We founded the company on the principle that gamers both appreciate and deserve fine craftsmanship," he explained. "My background was in production of high-end furniture and also designing custom one-of-a-kind pieces. Ed requested that I build a wooden dice tray for our local gaming group. The response we received was tremendous. Everyone in our group wanted their very own. What we found was, when you bring artisan level quality to the gaming table, the gamers really appreciate it."
Prior to establishing Wyrmwood Gaming, Costello had a custom furniture business. "When we saw the value of the gaming accessories and the interest, we pivoted and began making small accessories for gamers," he said. With the three founders having individual eclectic and artistic personas, it's no surprise that the business grew legs from an outside-the-box platform called Kickstarter (KS). A funding platform for creative projects, Kickstarter includes everything from music to art, design and technology. Projects are funded by backers who support dreams. Project creators set funding goals and people who like the project pledge the money to make it happen. "We have used Kickstarter from the beginning," said Costello. "Our first KS launch under Wyrmwood was a dice vault. We raised around $80k and we knew we were on to something. We rolled that KS success into other product launches and built a website and started to grow our brand."
As for the advantages of the species of Hardwood utilized in their manufacturing process, Costello said, "They are gorgeous and expensive – and we sell gorgeous and expensive things."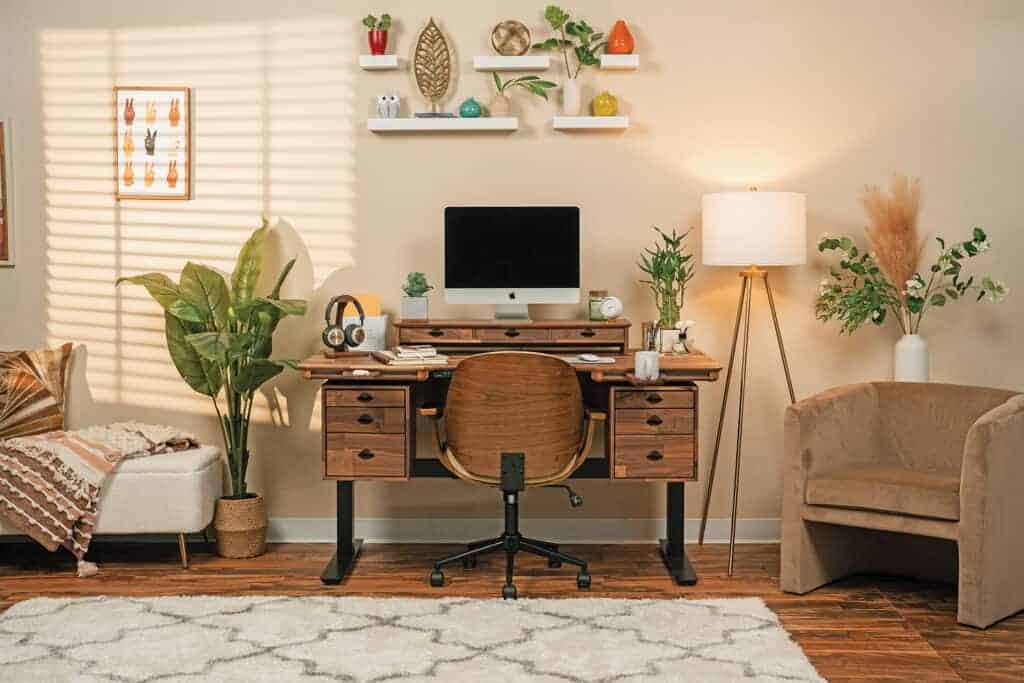 A progressive and innovative company from the very beginning, Costello said he attributes Wyrmwood's success to a collaborative effort. "We are a direct-to-consumer manufacturer that has mastered social media and modern marketing techniques," he explained. "Because we are direct-to-consumers there are no middlemen to share profit with. In my opinion, direct to the consumer is the future of manufacturing."
He continued, "We have over 250k followers on Instagram, over 100k followers on YouTube, over 100k followers on Facebook, and around 100k followers on Twitter. We also have a +100k email customer base. Most manufacturers have, maybe, 1/10th of the influence and reach that we have."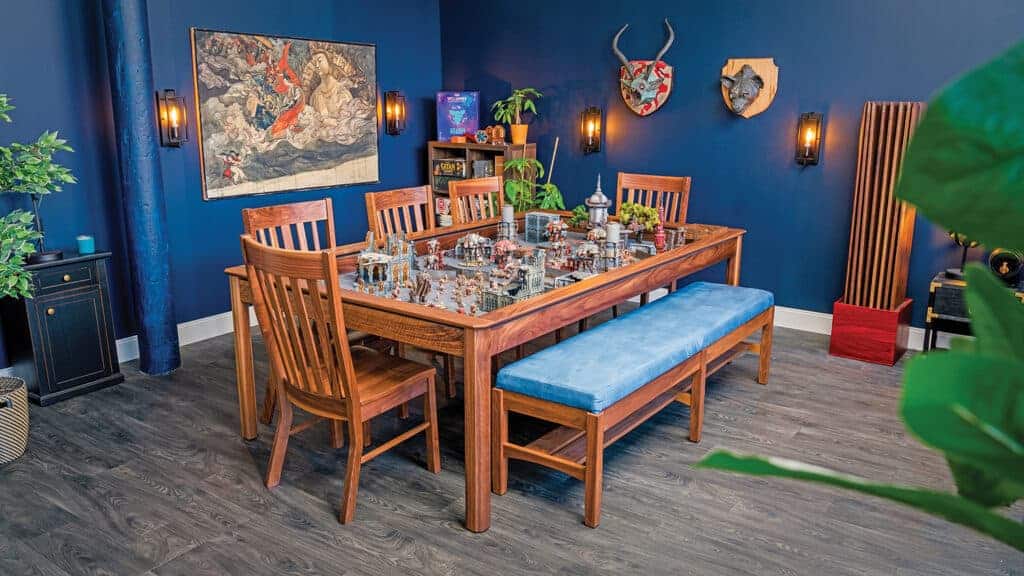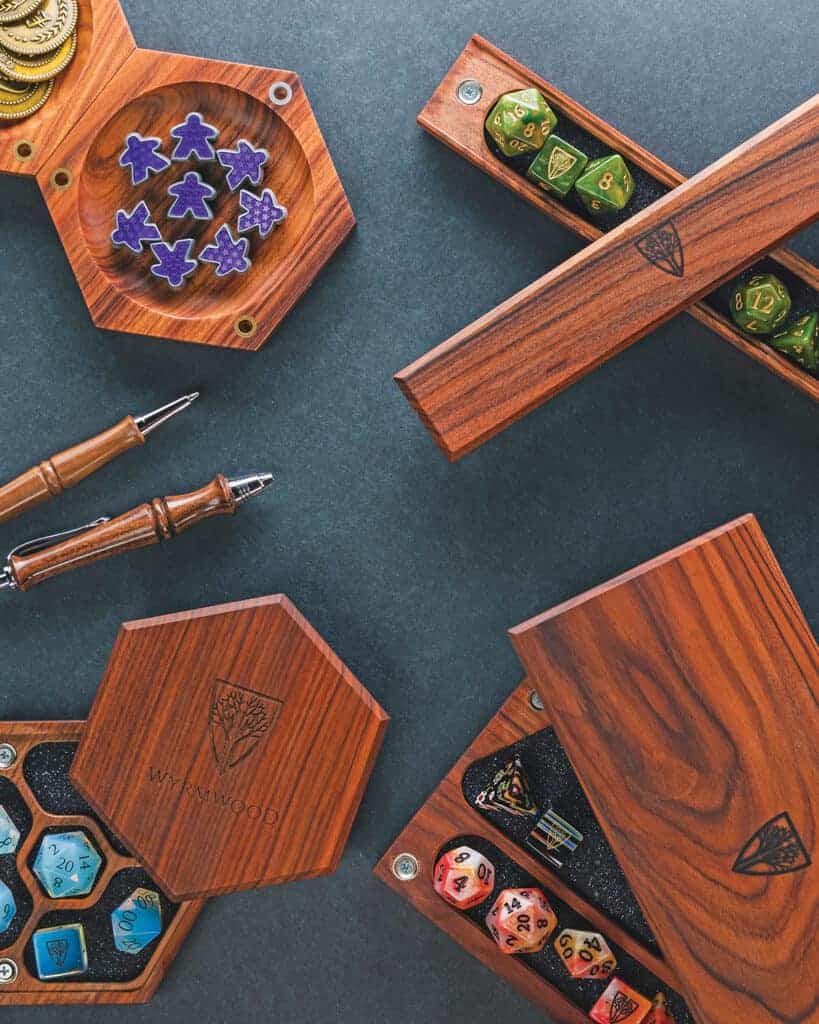 In a multiform genius move, the company went back to their furniture roots and recently purchased a furniture manufacturing facility. Starting with a multi-functional table, the Prophecy Gaming Table was designed with four sizes available. The Lilliput is a standard coffee table size; the Wyrmwood coffee table is a square size intended for sectional sofa users; and the dining table kits, which take the table up to a 10 person seating table with breakdown of a small table kit (seats 4), a medium (seats 6), and a large table (seats 8 to 10). "We designed this table with multi-purpose in mind," Costello explained. "With conversion kits, you can take this table from one size to another, leaving a multitude of options for functionality. This is a table that can grow with your life. You can't outgrow this table, it's a game changer."
Lead Designer Jason MacDonald added, "Myself, Doug and Ian started in furniture manufacturing. It's nice to get back to our roots and to the end game that we had in mind in the beginning. At Wyrmwood we like to be uncompromising with the design and quality of materials we use. We wanted the design to be nice and clean, a high-end furniture piece. The bonus is when people find out that it has really cool gaming abilities."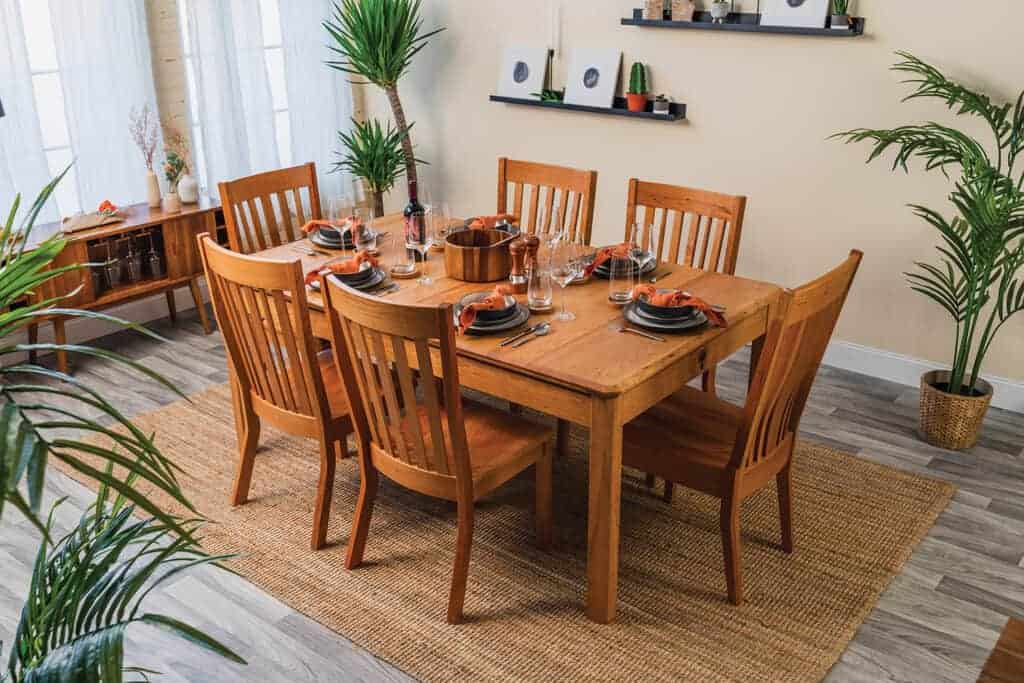 When asked about the breakdown of the design, MacDonald said, "There are four big innovations that went into our Prophecy table. The first being the game lift mechanism, which allows you to have a recess playing surface flush with the top of the table. It gives you tons of versatility depending on what game you're playing, what style of play you have when you play that particular game. It's something you're not going to see on any other gaming table. The second thing we added is a dual magnetic rail system, which incorporates all of the accessories that we have from cup holders to card shelves. It allows you to magnetically attach all these accessories both to the inside and the outside of the table. When you're done playing the game, you pack it all up inside the game vault (underneath the tabletop), and it's out of sight, out of mind. The third feature is the reversible play surface which gives you the option to play on either a nice, soft microfiber fabric or you can flip it over for a really nice Hardwood surface. So you have the option to pick which suits your game. The fourth feature is our spill-resistant topper system, a five-leaf topper that has rubber gaskets and rare-earth magnets that gives it a really nice seal. This allows you to cover your game without breaking down the game and taking pictures of where the game pieces were. You can leave it there for the week and when the game is back you can take the toppers back off and you're ready to start gaming again."
After the Prophecy table, came Wyrmwood armchairs, side chairs and benches. "We are proud to expand our furniture line with our designs for armchairs, side chairs and benches," Costello said. "No matter your preferred configuration, we have options to provide beautiful, functional seating in all the same wood options as we offer on our Gaming Tables."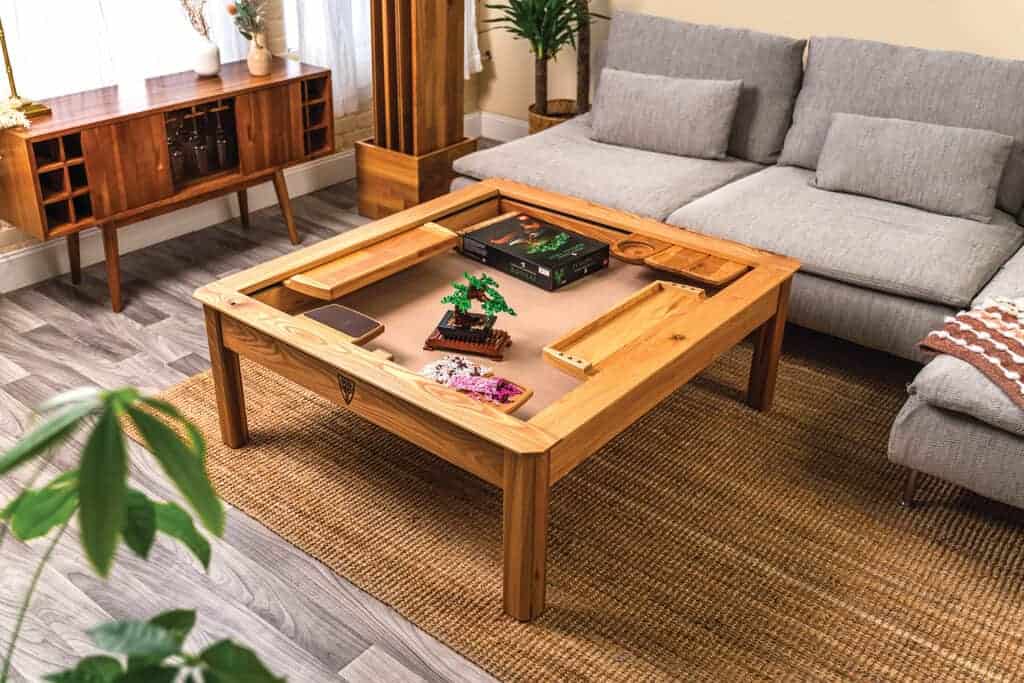 Wyrmwood chairs come in two distinct designs, the Gulliver and Diana. The Gulliver line includes upholstery, with fabric options to match or compliment your table, as well as an integrated storage shelf below the seat. They can be further customized in a number of ways. The Diana line features an elegant, all-wood design, with your choice of Ash or Ebonized Ash on steam-bent, solid wood back slats.
By reinvestment in their operation, giving back to their community and continued innovative moves, Wyrmwood Gaming is one to watch for massive growth potential.
For more information visit www.wyrmwoodgaming.com.