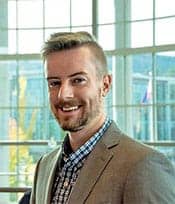 Aidan Coyles is in training to become the next sales and marketing manager for Gilbert Smith Forest Products Ltd. (GSFP), located in Barriere, British Columbia. GSFP is a specialty cut primary lumber manufacturer with sales regions spanning North America and the European Union, including Central Europe, Australia, New Zealand, Taiwan and Korea.
GSFP focuses on tight knot Western Red Cedar manufacturing with products including GS Select rough green blanks, 2×4 – 2×12 at 1 13/16x 1/8 off; 2×4, 2×6 5/4 x6 AK S4S green decking; 2x4x8', 2×6, 2×8 x8' – 16', 1 face rough or S4S; and 1×4, 1×6, 1×12 in S1S2E, 4×4 tight knot posts. The company offers GS Select rough blank for remanufacturers to run into pattern stock.
At the age of 15, Coyles moved from the U.K. to Canada and has enjoyed living in the province of BC since 2011. He began working at GSFP in 2013 in their Woodlands Department while pursuing a career in forestry. In February 2021, he achieved the title of Registered Professional Forester.
This experience sparked his interest into other parts of the industry, so at the start of 2021 Coyles began the transition into a lumber sales role. Coyles has a degree in Natural Resource Sciences and a Master's in Business Administration and hopes to take the passion gained from the woodlands sector and carry it through into his new product development and sales position at GSFP.
In his spare time, Coyles enjoys mountain biking, hiking, camping, paddle boarding and skiing.
GSFP is a member of the Western Red Cedar Lumber Association, the North American Wholesale Lumber Association and the Pacific Lumber Inspection Bureau.
For more information about GSFP, please visit www.gsfpcedar.com.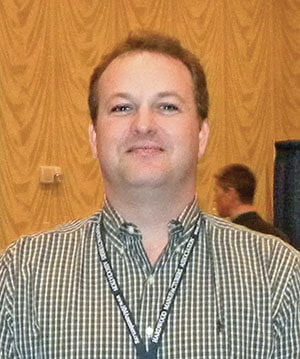 Christopher Sackett is president of sales and purchasing for Gates Milling, Inc., located in Gatesville, NC. The company is a fully integrated hardwood and Softwood manufacturer and re-manufacturer. As the largest producer of Atlantic White Cedar products in the US, they also offer shipping to Canada and the Caribbean, as well as exports to Europe, Asia and Australia.
Gates Milling, Inc. produces 6.6 million board feet of green and kiln-dried lumber, along with 8.8 million board feet of sawmill lumber and 7.2 million board feet of moulder/planer woods. They carry Select, No. 2 Common and Pecky in Cypress (both kiln-dried and green), as well as timbers up to 16×16. In Atlantic White Cedar lumber, they carry Select/Top Knot, Select/kiln-dried and green. In hardwoods, they market First and Seconds, Nos. 1 and 2 Common, and green in poplar, as well as others. Additionally, they manufacture pattern stock in all the above grades and species.
Value-added services offered by the company include moulded products such as tongue & groove, shiplap, S1S2E, bevel siding, S4S and S2S. They are a member of the Southern Cypress Manufacturers Association, National Hardwood Lumber Association and Hardwood Manufacturers Association.
Sackett has worked for Gates Milling, Inc. for 10 years, although he has been involved in sales and purchasing in the forest products industry for 29 years. He holds a BA in Archaeology and Anthropology from Washington and Lee University in Lexington, VA, and is a graduate of NHLA inspection school's 113th class. He is also former vice-president and president of the SCMA. In his spare time, he enjoys fly-fishing and canoeing. n
For more information, call (252) 357-0016 or email csackett@gatesmilling.com.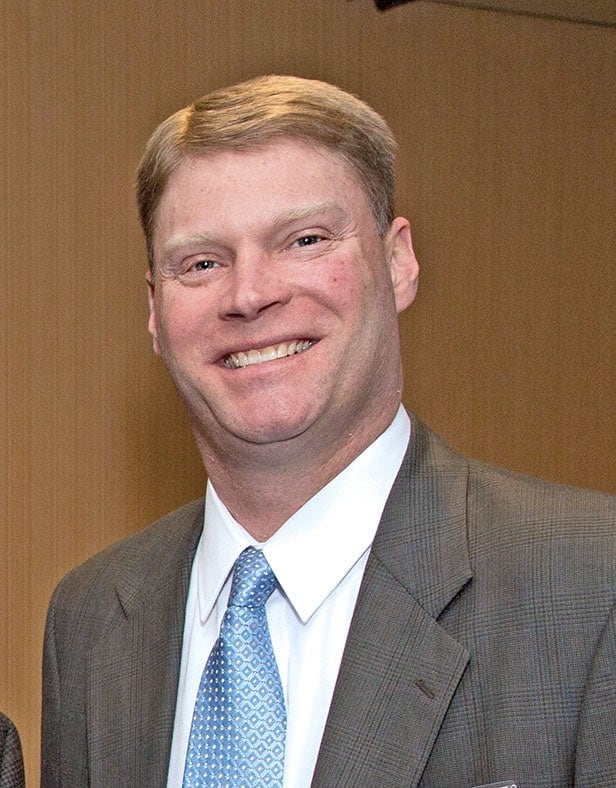 Matt Duprey is Hancock Lumber's chief revenue officer and sales manager for the sawmill division, headquartered in Casco, ME. He oversees the logistics and mill scheduling group, along with all customer relations and programs.
Hancock Lumber manufactures Eastern White Pine boards, annually producing 100 million board feet while focusing on surfaced and rough 4/4 boards. In addition to their U.S. sales in the Northeast, Southeast, Midwest, and West, the company also serves Canada and export markets.
Each board Hancock manufactures either meets NELMA's Eastern White Pine grade standards or is graded to meet proprietary specs for customer-specific programs. After kiln drying, their boards average between 10 to 12 percent moisture content with a standard deviation of less than two percent. Hancock's made-in-Maine Pine boards are offered in widths ranging from 2"- 12" and lengths ranging from 4' – 16', with 45 percent of production being pattern stock.
The company has three moulder operations for pattern product, manufacturing a variety of textures and patterns on boards such as clean bandsawn, barn rougherhead or resawn bevel products. At their Bethel facility, they also shrink-wrap pattern products to meet specific customers' needs.
Hancock Lumber is a member of the North American Wholesale Lumber Association, Northeastern Lumber Manufacturers Association, Wood Products Manufacturers Association, American Wood Council and Forest Stewardship Council.
As a past three-year Maine International Trade Center board member and current board member for the Northeastern Lumber Manufacturers Association, Duprey has worked for Hancock Lumber for 28 years. He has a BA in Forestry-Concentration of Wood Science and Technology. Outside of work, he enjoys hunting, fishing and spending time with his wife and two sons. n
For more information, visit www.hancocklumber.com.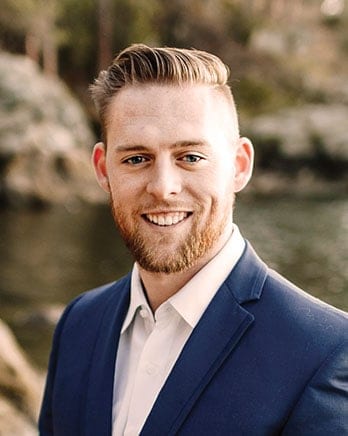 Sawyer Bardwell is a part of the mill sales team for Wildwood Trading Group, an exclusive dealer of Vaagen Brothers Lumber headquartered in Colville, WA. He has been with Wildwood since July 2021.
Wildwood Trading Group is a building products marketing company that integrates mill sales, wholesale distribution, re-manufacturing and transportation services to bring sustainable success to its customers, vendors and partners.
The company produces 250 million board feet annually, offering DFL, SPFS, ESLPAF, WW and HF/WF. They also produce dimensional surfaced lumber in 2×4, 2×6, and 2×8 sizes. Grades include MSR, No. 2 Common and Better, SEL Struct, No. 3 Common, and Utility grades at 8'-20' and PET lengths.
Bardwell is a graduate of Colville High School in Washington. He earned a bachelor's degree in Elementary Education from Carroll College in Helena, MT, and a master's degree in Curriculum and Instruction from Western Governors University.
He has worked on and off at Vaagen Brothers since high school and through college, although he has been around the industry his entire life. He started at the sawmill in high school doing clean up, and then worked other jobs throughout the sawmill and planer. He also worked with Vaagen Timbers during their start-up process. As part of a generational legacy, his grandparents and father worked at Vaagen Brothers, as well.
When not at work, he enjoys sports, exercising and hiking/outdoor activities. He has been married to his wife, Abigail, for nine years. They have six-year-old twins (one boy and one girl) and a three-year-old daughter. n
For more information, visit www.wildwoodtg.com.