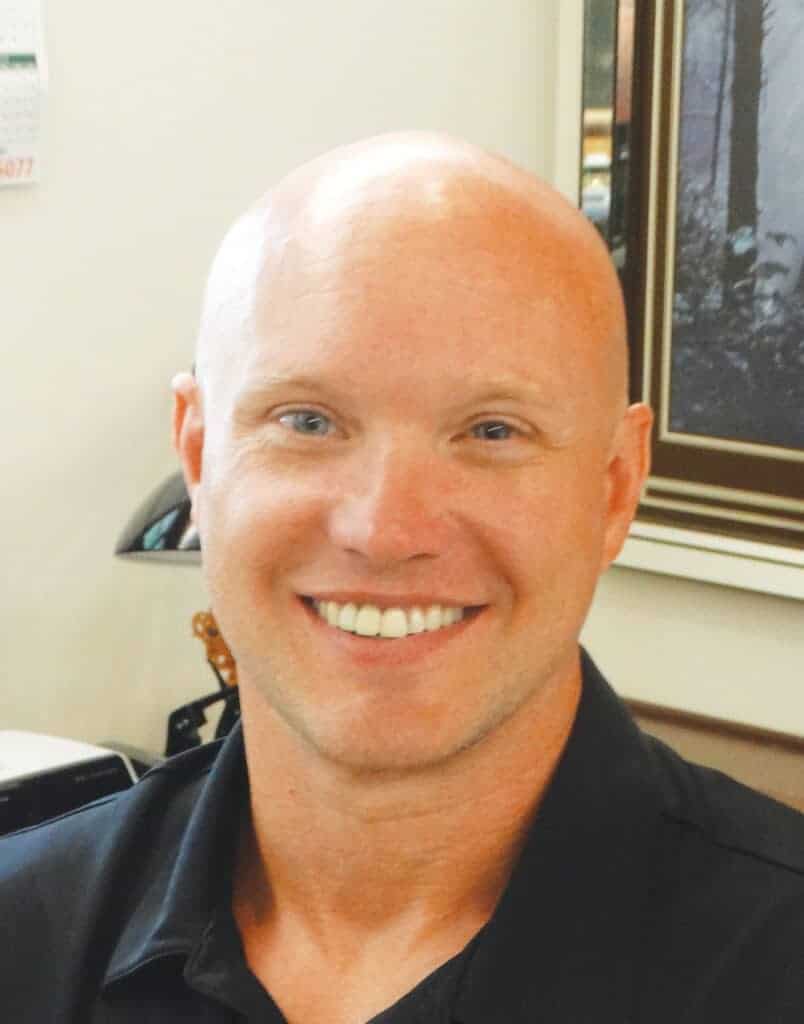 Chris Schofer is sales manager for J.H. Huscroft Ltd., located in Creston, BC.
J.H. Huscroft is a family-owned and operated sawmill that has been in operation since 1927. The company offers a variety of high quality Softwood lumber products, including: ESLP and DFL boards and pattern stock, and Douglas Fir and Larch dimension, and Lamstock.
Schofer was born and raised in Creston, BC, and earned a bachelor's degree in business administration with a major in marketing from the University of Lethbridge, located in Lethbridge, BC.
Schofer started his career in the forest products industry as a lumber piler while he attended university. Previous positions he has held include forklift operator, trimmer man and lumber grader.
Schofer and his wife, Allia, have two sons. In his spare time, he enjoys fishing, camping and sports with his boys.
For more information, visit www.jhhuscroft.com.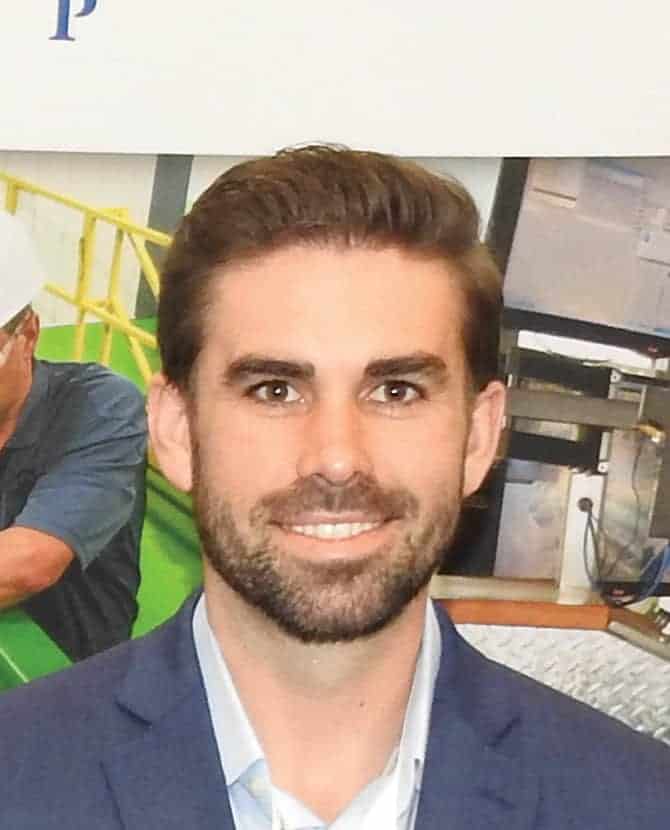 Kody Miller is the sales coordinator for the Lumberton, MS, branch of Idaho Forest Group (IFG), headquartered in Coeur D'Alene, ID. IFG is a lumber manufacturer that produces 1.3 billion board feet annually.
IFG handles White Hemlock and Douglas Fir, Cedar, Larch, Southern Yellow Pine, Ponderosa and White Pine, Englemann Spruce and Lodgepole Pine, in a variety of sizes and grades.
IFG has tripled in size since 2009 and has embraced the newest technology, while leaning heavily on data and analytics to provide the most value to their products.
IFG also offers lumber from the Inland region, which IFG is said to be known for its tight growth rings and smaller knots, while also being less susceptible to cupping, twisting, bending and bowing.
Miller's first job in the forest products industry was with IFG when he started in August of 2018, and has been the Sales Coordinator for the company's Lumberton branch since May of 2022.
Miller went to Minico High School in Rupert, ID and then attended Boise State University in Boise, ID, where he received a bachelors in communications.
Miller enjoys golfing and football, working out, spending time with his family and friends and occasionally skiing.
IFG is a member of North American Wholesale Lumber Association, Inland Lumber Producers Council, Western Red Cedar Lumber Association, Mississippi Lumber Manufacturers Association, Federal Forest Resource Coalition, American Wood Council, Softwood Lumber Board, US Lumber Coalition, Mississippi Forestry Association, Louisiana Forestry Association and National Alliance of Forest Owners.
For more information call 208-762-6623, email kody.miller@ifg.com or visit www.ifg.com.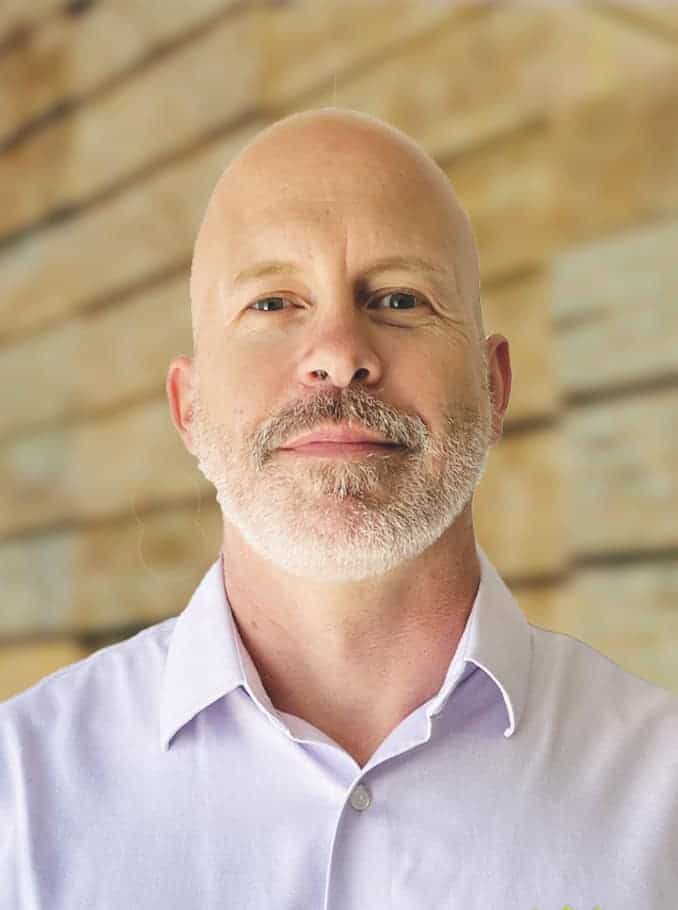 Mike Elmore is the Regional Sales Manager – South for Culpeper Wood Preservers, whose corporate office is located in Culpeper, VA. Elmore has been with the company for over a year. Culpeper Wood Preservers is the trusted brand that produces pressure treated lumber in the South, Mid-West, Mid-Atlantic and Northeast. They sell and purchase upward of 500 million board feet of lumber annually.
Culpeper Wood Preservers carries 1x boards such as No. 2, Appearance Grade, Clears in PT SYP KDAT and WET, 2x dimension in Clears, No. 1 and 2 Prime, No. 1, No. 2, PT WET and KDAT PT SYP, 5/4, 2×6, decking in Clear, Gold, Select, Standard, Premium PT SYP AG or GC and KDAT. Heavy treated and untreated timbers, treated fence pickets, treated lattice panels, treated balusters, treated porch flooring, treated plywood, marine and industrial treated products are also available.
Culpeper Wood Preservers has 17 strategically located plants, they have custom loyalty programs, custom treated millwork, Culpeper box columns, primed palmetto boards, fire retardant lumber and panels, as well as custom treating options.
Elmore has been in the forest products industry since 2000, where he had his first job in a warehouse pulling hardwood lumber and plywood and as a forklift operator loading and unloading trucks. In his over two decades in the industry, he has also gained experience as inside and outside sales, inventory control, assistant branch manager, branch manager in wholesale distribution and COO for a retail/pro-dealer multi-location building material dealer.
He credits his success through the teamwork, relationships, with so many others that have played an instrumental part in his experiences.
Elmore went to Kinston High School in Kinston, NC and earned a bachelor's in history from East Carolina University in Greenville, NC. He also completed the Wharton School of Business Executive Education Program.
Elmore enjoys spending time with his family and friends and is always there to lend them a helping hand. He enjoys watching football and other sports, reading, golfing, fishing and grilling and all things history. He is interested in real estate, housing and construction.
Culpeper Wood Preservers is a member of American Wood Preservers Association, Southern Pine Inspection Bureau, Treated Wood Council, Northeastern Retail Lumber Association and North American Wholesale Lumber Association.
For more information call 1-800-817-6215, email melmore@culpeperwood.com or visit www.culpeperwood.com.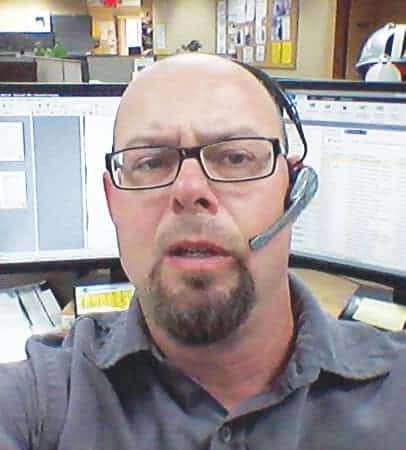 Shawn Chaney is a member of the sales team at Boise Cascade Building Materials Distribution, located in Lathrop, CA.
Boise Cascade Co. is a leading national distributor of lumber and building materials with 38 distribution facilities across the U.S. The company offers a one-stop shopping experience for a broad and deep line of building materials sourced from Boise Cascade's wood products division and other quality manufacturers.
Products offered include engineered wood, oriented strand board, plywood, lumber, siding and other key building materials such as framing accessories, composite decking, roofing and insulation.
Vertical integration between Boise Cascade's manufacturing and distribution businesses ensures access to quality products.
Chaney graduated from Washington State University, located in Pullman, WA, in 2004 with a Master's degree in Business, Management, Marketing and Related Support Services. He has worked in his current position since 2006.
"Growing up in Southern Oregon, Boise Cascade was known as the best company you could work for. I am very proud to be a member of the sales group here," Chaney stated.
Chaney's first position in the forest products industry was pulling lumber on a green chain at WTD Industries during the summer while attending college. Other past work has included working on the spreader crew at Timber Products and driving a forklift for Georgia-Pacific.
Boise Cascade Co. is a member of the North American Wholesale Lumber Association.
In his spare time, Chaney enjoys remodeling houses.
For more information visit www.bc.com.