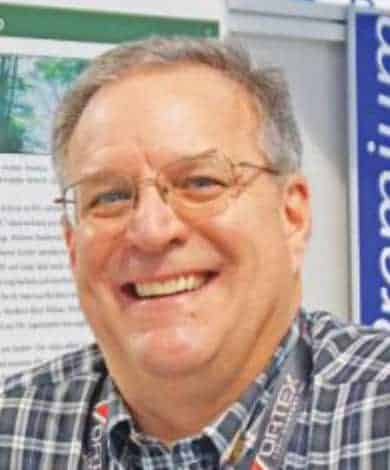 Bill Long is international sales manager at Midwest Hardwood Corp. in Maple Grove, Minnesota.
Midwest Hardwood is a fully integrated hardwood lumber distribution company that serves secondary wood products manufacturers and hardwood distributors worldwide. Combined, its eight companies offer forest management services, logs, green and kiln-dried domestic and imported hardwood lumber, plywood and panel products, laminates and hardware.
Long has a bachelor's degree in history and political science from the University of North Carolina at Chapel Hill. Long's experience in the forest products industry spans over 31 years in international hardwood lumber sales and sales management. Previous experience includes sales positions with Coastal Lumber Co. and Hartzell Hardwoods Inc. For more information, visit www. midwesthardwood.com.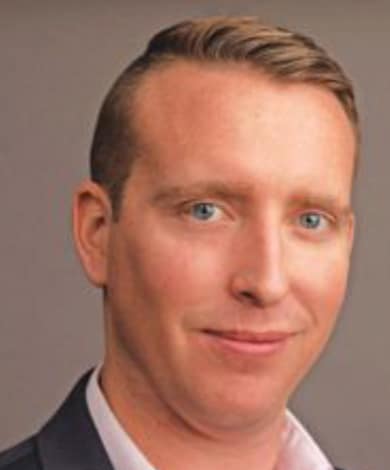 David Nelson is the operations manager for Ally Global Logistics LLC, an international freight forwarder that specializes in exporting lumber and logs.
The family-owned company has offices in Weymouth, Massachusetts, and Jacksonville, Florida.
Ally Global Logistics is a member of Pennsylvania Forest Products Association, Penn-York Lumbermen's Club, New England Lumbermen's Association, Appalachian Lumbermen's Club, Lake States Lumber Association, Indiana Hardwood Lumbermen's Association, National Hardwood Lumber Association, and Western Hardwood Association.
Some of Ally Global Logistics' employees sit on the boards of Appalachian Lumbermen's Club and Western Hardwood Association.
Nelson has worked at Ally Global Logistics for over four years, and has been in his current role for close to two years. Before joining the company, he was an account manager for one of the country's largest domestic truck brokerage companies.
Nelson has a bachelor's degree in business administration from Curry College. He and his wife of three years, Melissa, recently welcomed their frst child. In his spare time, Nelson enjoys playing golf, working out, watching and playing various sports as well as spending quality time with his family.
Learn more at www.allygloballogistics.com.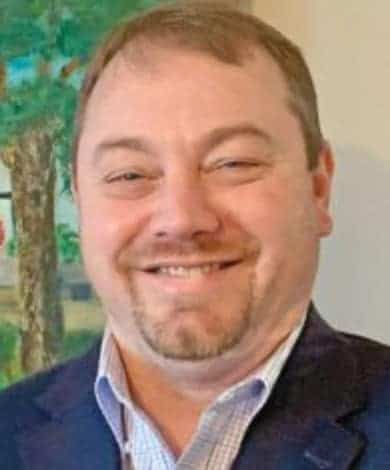 Jeremy Roupp is export sales manager for Bingaman and Son Lumber Inc., based in Kreamer, Pennsylvania.
Bingaman & Son Lumber Inc. is a fully integrated Northern Appalachian lumber manufacturer with five log, lumber and component manufacturing facilities in Pennsylvania, a state/region known worldwide for the consistent color and texture of its hardwoods. The BING brand is built by hundreds of Bingaman employees dedicated to producing consistent quality, and acting with integrity, compassion and responsible stewardship.
Bingaman produces Pennsylvania Red and White Oak, Ash, Tulipwood Poplar, Hickory, Hard and Soft Maple, Walnut and Cherry, and exports round veneer and saw logs, and square edge grade lumber shipped by National Hardwood Lumber Association rules and code. In addition, Bingaman produces specialty products like ripped to exact width after kiln-dried strips, D-4 glulam scantlings, stair tread blanks, and thermal modified decking and siding.
The company is a long-time member of NHLA, Pennsylvania Forest Products Association, American Hardwood Export Council, Sustainable Forestry Initiative, Keystone Wood Products Association, and is FSC Mix Credit certified.
Roupp is a fourth-generation hardwood industry veteran, having begun his career at his father's sawmill in Brookside, PA. He is a graduate of the NHLA Memphis inspection school class #113, and brings to Bingaman a broad variety of hardwood manufacturing and sales experience gained during the last 33 years.
In his spare time, Roupp enjoys being outdoors, hunting, ATV riding, golfing, international travel, spending time with his family and watching Penn State football. He and his wife of nine years, Susan, have a son Silas and daughter Elin. More information is available at www.bingamanlumber.com.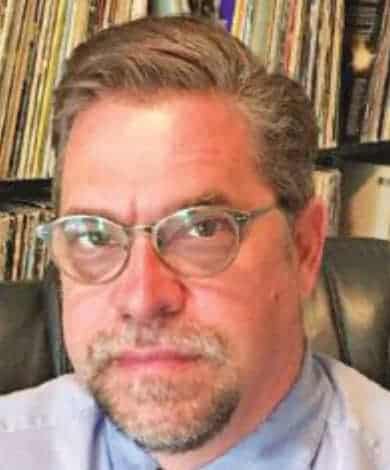 Thomas Hibdon works in sales and marketing for Tropical Forest Products (TFP), a wholesaler and distributor located in Mississauga, Ontario, with sales throughout North America. The firm purchases 25 million board feet annually of more than 30 species of import and domestic hardwoods and tropical hardwood decking.
TFP is a one-stop shop that can source customers' import/exotic needs, premium tropical hardwood decking as well as specialty domestic items. The business also offers planing and milling services. It is FSC-certified and offers FSC products where available. TFP is a member of the International Wood Products Association, the National Hardwood Lumber Association and the Indiana Hardwood Lumbermen's Association.
Hibdon joined TFP in June of 2020. He has worked in the forest products industry for more than 30 years. As a teenager, he worked summers at Hibdon Hardwood – stacking and tallying lumber and keeping things neat and orderly. He says he learned from his father, W.T. Hibdon, the value of a full day of work and attention to detail.
He has worked inspecting lumber at Thomas & Proetz Lumber, inspecting lumber and carrying out sales and marketing at Craig Lumber Corporation, working in the import division of Atlanta Hardwoods and working for Thompson Mahogany. At one time, he was a member of the Memphis Lumbermen's Club and SOWHO (the Society of Woodheads Only).
Hibdon attended the University of Missouri, Columbia and graduated from the National Hardwood Lumber Association's 95th class. In his free time, he enjoys photography, listening to music, camping and hiking. He and his wife of 21 years, Susan, have three sons, a daughter and a grandson.
For more information, you can go to www.tropicalforestproducts.com.