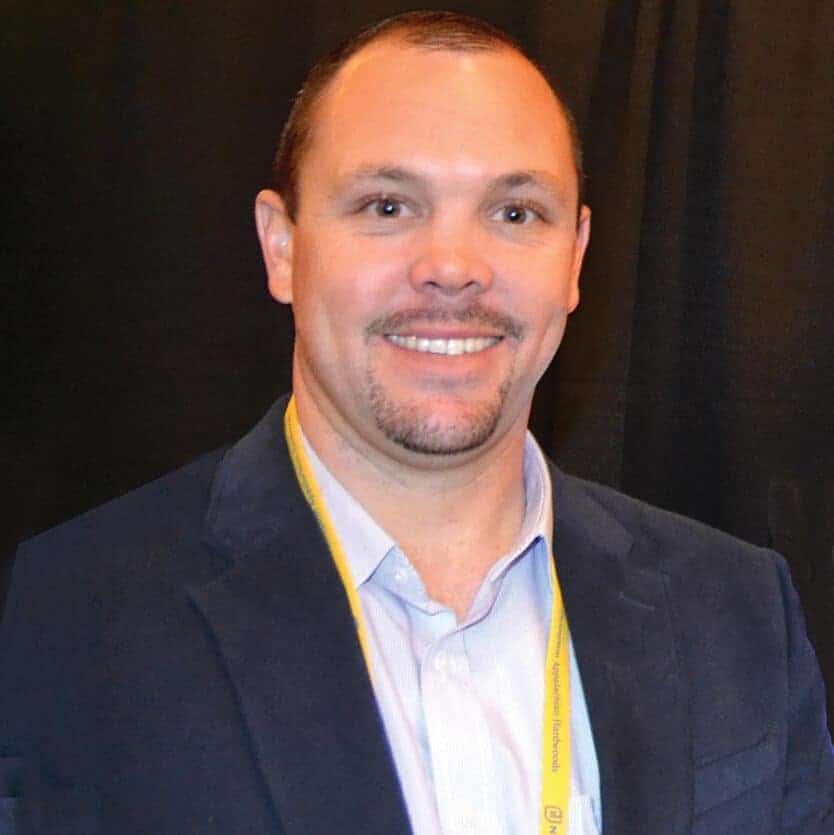 Brandon Clark is vice president of Clark Lumber Company in Red Boiling Springs, Tennessee. Clark oversees the production and sales side of company operations. 
Clark Lumber Company is a sawmill with dry kilns, exporting lumber all over the world. Clark Lumber Company produces 40 million board feet of lumber per year including Poplar, Red and White Oak, Ash, Hard and Soft Maple, Walnut, Cherry, Hickory and Beech in 4/4-8/4, FAS, No. 1 Common, No. 2 Common, frame stock, cross ties and pallet cants. Services include kiln drying and surfacing.
Clark Lumber Company is a member of the National Hardwood Lumber Association, American Hardwood Export Council, Tennessee Forestry Association, Kentucky Forest Industries Association and Indiana Hardwood Lumbermen's Association.
Clark has worked with Clark Lumber Company for 18 years, 12 of those in his current position. Clark also owns Clark Hardwoods, a company that he formed in 2018 from the acquisition of J. V. Averitt Lumber Company in Erin, TN.
Clark Hardwoods has an annual production of 8 million board feet and also has kilns on site. In his free time, he enjoys golf, hunting, fishing and anything outdoors. He and his wife, Lindey, have been married for 16 years. They have two daughters, Mali and Stella, and a son, Roman.
Learn more at www.clarklumbercompany.com.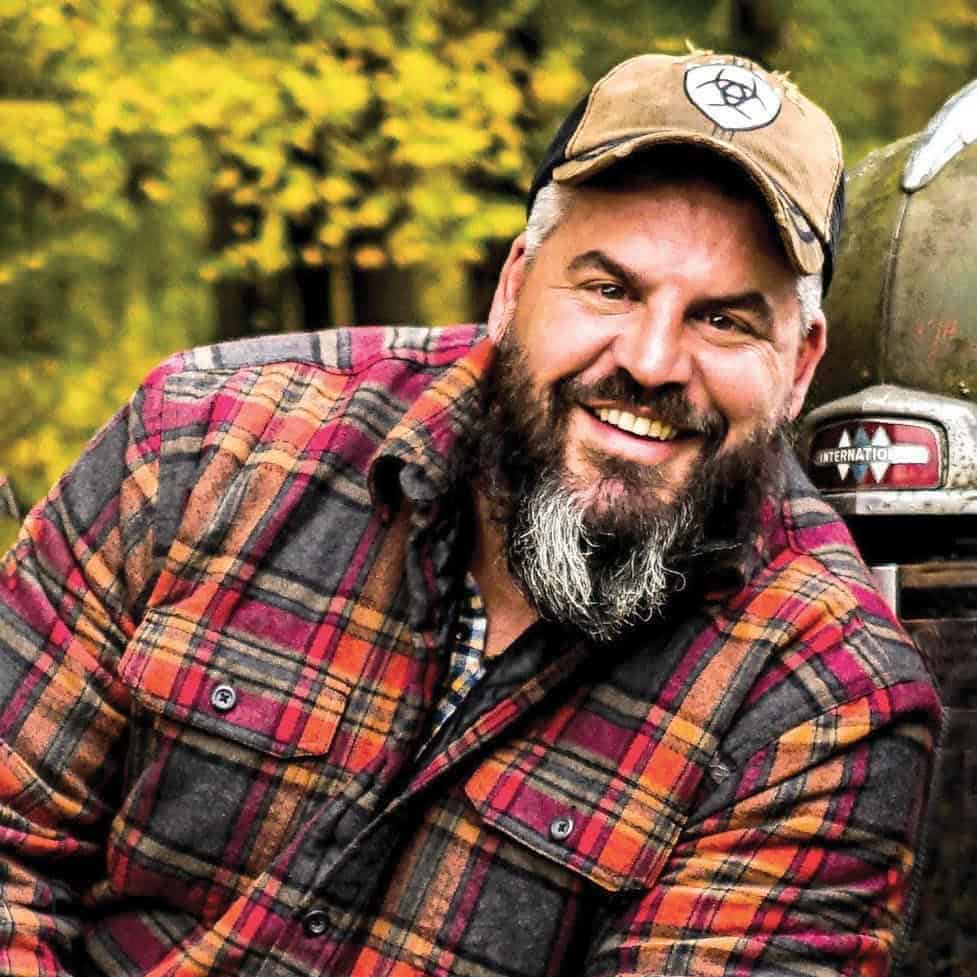 Jeremy Pitts is a sales representative for Nyle Dry Kilns, based in Brewer, Maine.
Nyle Dry Kilns is a manufacturing company that has been building and constantly improving dry kilns since 1977. Though Nyle is most well-known for building and patenting the first dehumidification systems that let kilns operate at comparable temperatures to those of conventional kilns, the company also offers gas-fired and conventional kilns.
Pitts began working in the dry kiln industry in 2018 as a marketing and sales specialist at BOLDesign in Lenoir, NC. Before that, the Colorado Technical University graduate was a Lab Technician at Avery Dennison.
He and his wife, Kim, own a personal training and clothing business called Down South Strong. They enjoy traveling, off-roading in their Jeeps, animal rescue and spending time with their two pitbulls, Maia and Loki.
Please see www.nyle.com for more information.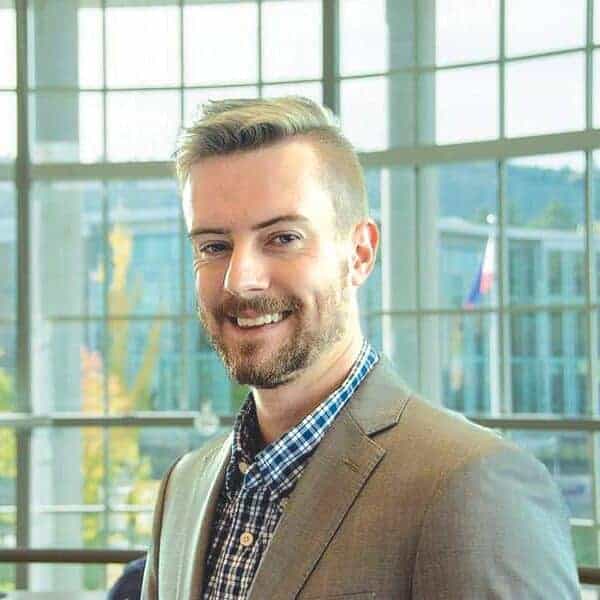 Aidan Coyles recently was promoted to a position in sales and marketing for Gilbert Smith Forest Products Ltd. (GSFP), located in Barriere, British Columbia. Coyles is in training to become the next sales and marketing manager for GSFP. The company is a specialty cut primary lumber manufacturer with sales regions spanning North America and the European Union, as well as Central Europe, Australia, New Zealand, Taiwan and Korea.
GSFP focuses on tight knot Western Red Cedar manufacturing with products including GS Select rough green blanks, 2×4 – 2×12 at 1-13/16 x 1/8 off; 2×4, 2×6, 5/4 x6 AK S4S green decking; 2x4x8', 2×6, 2x8x8' – 16', No. 1 face rough or S4S; and 1×4, 1×6, 1×12 in S1S2E and 4×4 tight knot posts. The company offers GS Select rough blank for remanufacturers to run into pattern stock.
Coyles has worked in his present position since January of 2021. He has worked for GSFP since 2013. His first job in the industry was as a summer student in Gilbert Smith's forestry department, where he was involved in timber development, silviculture management and operational forestry. He was a summer student for five years and Woodlands Supervisor for two years.
Coyles, originally from the UK, graduated from Thompson Rivers University with a degree in Natural Resource Sciences and an MBA.
He has been listed as a Registered Professional Forester since February of 2021. In his free time, he enjoys mountain biking, hiking, camping, paddle boarding and skiing.
For more information, go to www.gsfpcedar.com.