Jason Horton is the Hardwood lumber buyer for Ashley Furniture Industries Inc., located in Ecru, MS.
Ashley Furniture is one of the largest furniture manufacturers in the world. The company sells residential home furnishings, including case goods and upholstery furniture. Ashley Furniture has a large distribution network and multiple home store locations to offer customers a variety of choices for their home furniture needs. The company buys 20 million board feet annually of medium density Hardwoods, including, Poplar, Sweet Gum, Beech, Sycamore and Elm in 4/4 in grades from No. 2 Common to Mill Run.
Horton is responsible for procuring Hardwood lumber for Ashley Furniture's manufacturing facilities in Mississippi. He has worked at Ashley Furniture for 21 years and has been in purchasing for more than 7 years. He graduated from the National Hardwood Lumber Association inspector grading school in April 2000 as a member of the 131st class, and started grading lumber on the green chain at Packaging Corporation of America (PCA) in Selmer, TN, after graduating. He has been involved in Hardwood lumber production or secondary manufacturing ever since. Horton graduated from North Pontotoc High School in 1996 and the University of Mississippi in 2012.
Horton has been married to his wife, Starla, for 18 years. They have two children, Myah, age 14, and Jack, age 11. His hobbies including the outdoors, spending time with his family at the ball field and beach and everywhere in between.
For more information, visit www.ashleyfurniturehomestore.com or www.ashleyfurniture.com.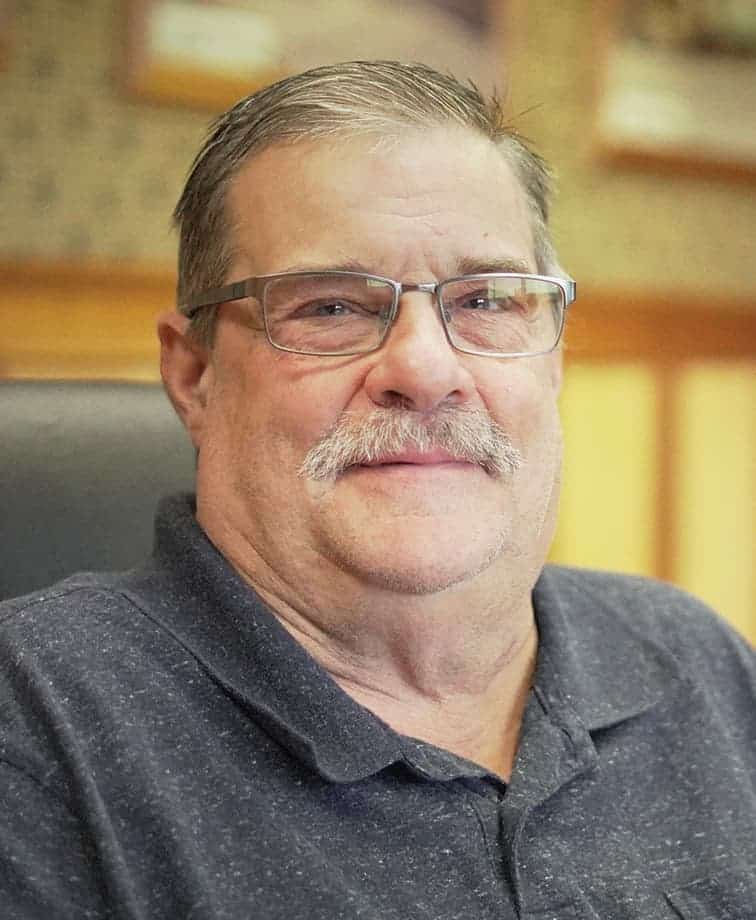 Jerry Root is the lumber purchaser for Barefoot Flooring, which is owned by Cummings Lumber Co., and located in Troy, PA.
He oversees the purchase of approximately 200,000 board feet monthly in a variety of domestic lumber, primarily Nos. 2 and 3 Common Red and White Oak, as well as some Hard Maple, Cherry, Hickory and Ash, all in 4/4 thickness for the manufacture of solid Hardwood flooring.
Barefoot Flooring is a member of the National Wood Flooring Association.
Root has been with Cummings for 40 years and in his present position at Barefoot Flooring for the past four years.
He has been married for 41 years and the couple has three children and five grandchildren.
Root enjoys hunting and all sports. He is an elder in his church and also the local Lions Club.
Learn more at www.clc1.com and visit Barefoot Flooring on Facebook as well.
Troy Danner is president of Danner's Cabinet Shop Inc., located in Ramsey, MN.
Alder, Cherry, White Oak, Poplar, Walnut and Maple (Select and Better, 13/16, kiln-dried, surfaced and straight-lined, one edge) make up the 126,000 board feet purchased yearly by Danner's Cabinet Shop. Products manufactured include custom cabinets, mantels and laminated tops.
In addition, the company offers assistance in the areas of installation, finishing, design and consultation.
Danner has worked as president of Danner's Cabinet Shop for 10 of his 35 years with the company. His first job in the forest products industry was at an entry level cabinet shop at the age of 17. He graduated from Anoka High School, Anoka, MN, in 1988, and attended Mankato State University.
Danner's Cabinet Shop is a member of the Business Network International and has received multiple Remodeler's Showcase Awards.
Danner enjoys hunting, fishing and outdoor activities. He has three sons and a daughter.
For more information visit www.dannerscabinets.com.