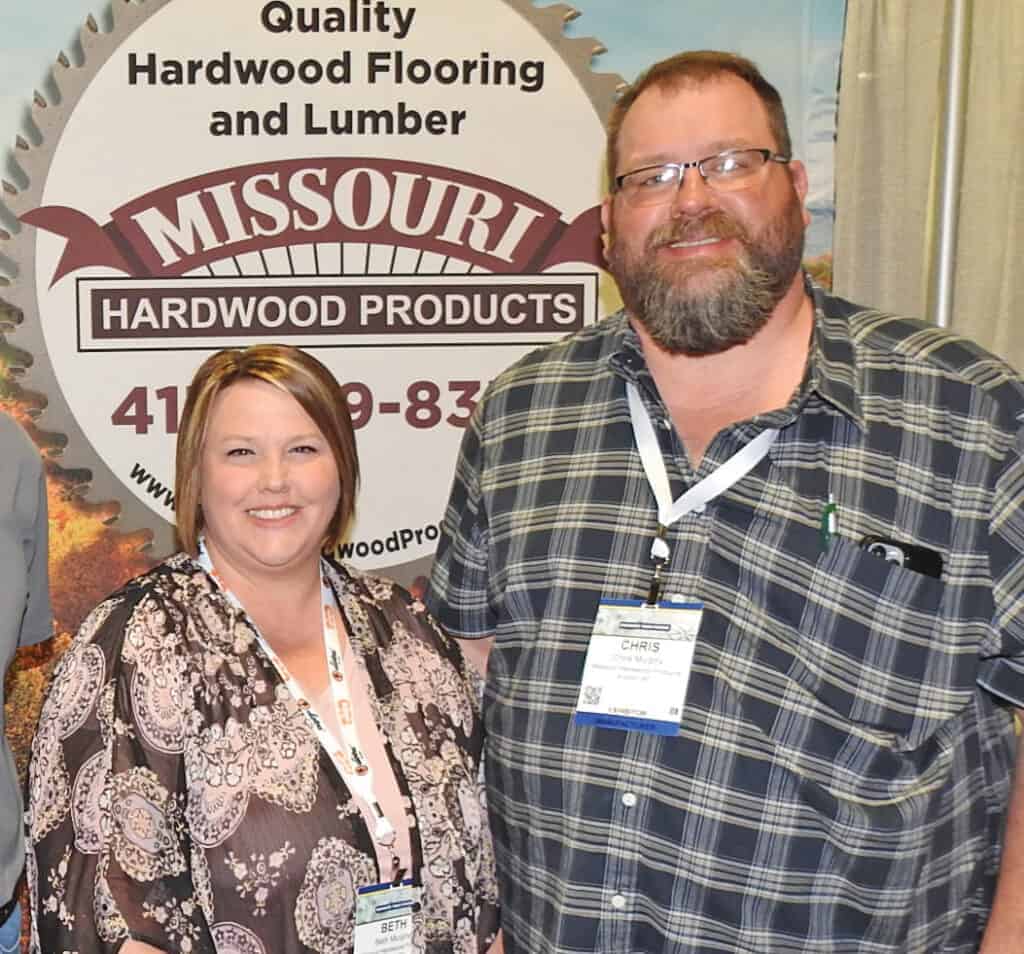 Chris Murphy is the plant manager, as well as a lumber purchaser for Missouri Hardwood Products, located in Brighton, MO. Also, his wife, Beth Murphy is a lumber purchaser, sales assistant, and office manager at Missouri Hardwood Products.
Missouri Hardwood Products purchases approximately 1.5 million board feet of lumber annually. The species that they purchase are Red and White Oak, Hickory, Walnut, Maple and Cherry. They primarily use 4/4 thickness but occasionally will purchase 5/4 for their parent plant, Acme Floor in Lenexa, KS.
They manufacture both finished and unfinished Hardwood flooring.
Missouri Hardwood Products is often able to deliver their products personally, which cuts the cost of freight for their customers, or they can pick up the green lumber from local wood vendors. They own their own semi-truck, flat bed and walking trailer. They haul their own sawdust to a local pellet mill company.
Chris Murphy started with Missouri Hardwood Products in 2011 in maintenance. He will have held his current position for two years. He also has experience in production supervision. He knows the ins and outs of the industry from maintenance and production to purchasing and sales.
Chris is a high school graduate who continues his education by taking CE courses to help him improve his performance both as a supervisor and a lumber purchaser.
Beth Murphy has worked for Missouri Hardwood Products for about four years and has held her current position for a year and a half. She went to college at Missouri State University and majored in Wildlife Biology. The courses that she took in college have helped her with lumber purchasing, as well as quality control and packaging. Her first job in the industry was a bundler.
Chris loves to hunt, play golf, go to the masonic lodge and church. He spends a lot of time doing the things he loves with his wife, Beth, like horseback riding, fishing, camping and hiking. He and Beth were high school sweethearts and have been married for almost 25 years. They share two daughters who also work for the business. They have one granddaughter.
Missouri Hardwood Products belongs to the National Wood Flooring Association and Bolivar, MO's Chamber of Commerce. For more information email missourihardwoodproducts@gmail.com, call 417-376-3225.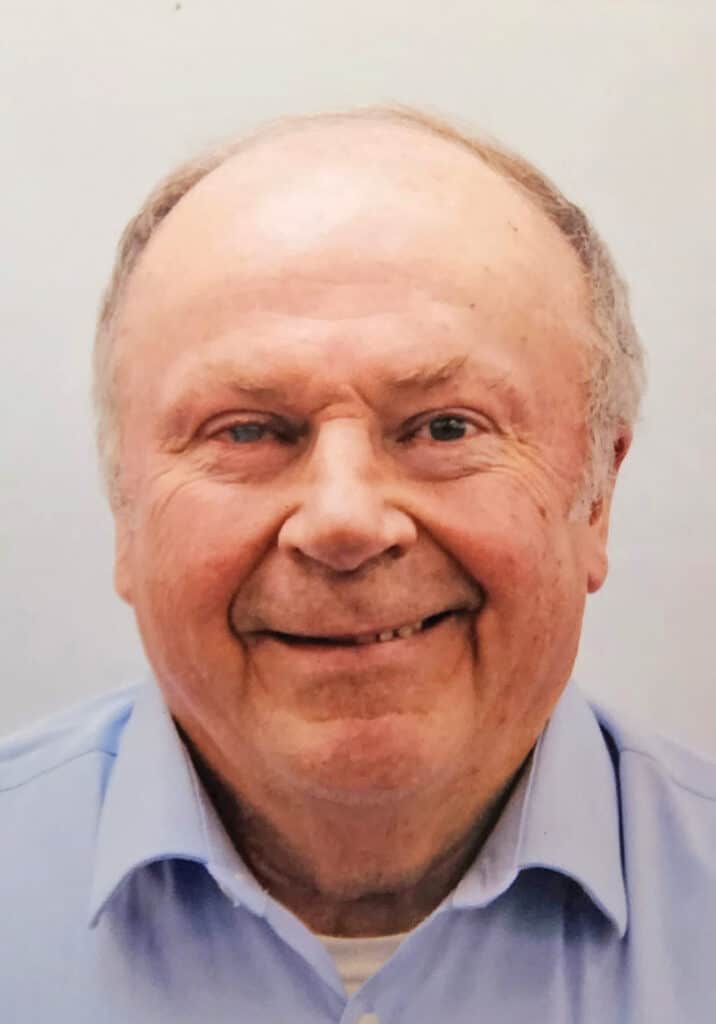 Roger Feltner is the lumber products manager for Atlantic Plywood Corp. of Woburn, MA, a company with 12 branches.
Atlantic Plywood is a distribution yard, providing complete wood products, finishes and plywood distribution. The company purchases in excess of 900,000 board feet of lumber per year.
Atlantic Plywood offers all domestic Hardwoods, imported species, stock S2S and R1Edge- through S4S in Yellow Poplar, Red and White Oak, Cherry and Hard and Soft Maple. They provide lumber in upper grades and No. 1 and No. 2 Common. Additionally, they offer surfaced lumber S4S products and thermally altered lumber in 4/4 through 8/4 stock.
The company is a member of the New England Lumbermen's Association, North American Building Material Distribution Association and Penn-York Lumbermen's Club.
Feltner has worked for nine years at Atlantic Plywood as the lumber products manager. Feltner has worked in the forest products industry for over 40 years, his first job being preparing lumber for export shipments. He also was a lumber grader and has been a regional sales manager, lumber quality control manager and purchasing agent. He graduated from Churchville-Chili High School in 1974. In 1978, he graduated from the University of New Hampshire with a BS degree in forestry management and a minor in business. He also attended Rochester Institute of Technology graduate business school. He is a nationally certified forester by the Society of American Foresters. This year Feltner was honored by the Washington,
DC office of the Society of American Foresters for being a 40-year Lifetime Sustaining Member.
Feltner and his wife of 42 years, Eileen R. Feltner, have two sons, Ryan and Christopher, and two daughters, Kerry and Colleen. Feltner and his wife have a grandson, Tyler Feltner.
In his free time, Feltner officiates soccer matches (he is a certified soccer official on the Rochester Section V Board), and he likes running, hiking and cross-country skiing.
Learn more about this company at www.atlanticplywood.com.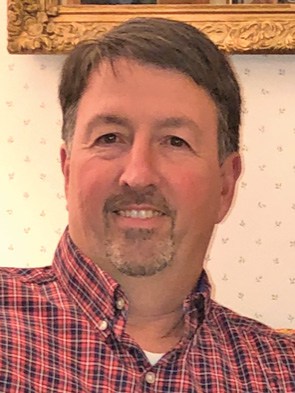 Tim Polk is the lumber buyer for Buchanan Hardwood Flooring, located in Aliceville, AL, and has been with them for nine years. Buchanan Hardwood Flooring purchases 14 million board feet annually in Red and White Oak, in 4/4 thickness and grades No. 1 Common, No. 2 Common and No. 3A Common, to manufacture flooring in widths 2 ¼-inch, 3 ¼-inch, 4-inch and 5-inch.
Polk has been the lumber buyer for Buchanan Hardwood Flooring since he started there nine years ago. He has been in the forest products industry for 20 years, starting at Ashley Furniture buying wood products.
Polk attended South Pontotoc High School in Pontotoc, MS. He earned his bachelor's degree in business administration at the University of Mississippi in Oxford, MS.
He enjoys traveling, hunting and fishing. He has been married to Shannon for 27 years. The couple has one daughter, Leanna, who is currently serving in the U.S. Air Force.
For more information call 205-779-7045, email timpolk@buchananhardwoods.com, or visit www.buchananhardwoods.com.