Mark Loretto is the purchasing agent at A&M Kiln Dry Ltd., located in Dundee, OH. A&M Kiln Dry also has locations in Millersburg, IN and Arthur, IL.
A&M Kiln Dry is a Hardwood lumber distribution yard that buys 12 million board feet a year of kiln-dried Ash, Cherry, Hickory, Hard and Soft Maple, Red and White Oak, quarter-sawn White Oak, Poplar and Walnut in all grades, 4/4 through 8/4. Value-added services A&M Kiln Dry offers include surfacing, sanding, gang ripping, straight line ripping and a new chop saw line for optimizing lengths.
Loretto has worked at A&M Kiln Dry for the past three years.
Loretto has been married to his wife, Doreen, for 30 years and has one son, Mark II and their daughter, Alexandria. He and his wife have two grandchildren, Mark III and Laney. His hobbies include fishing and hunting with the family.
A&M Kiln Dry has been in business since 2009 and is a member of the Ohio Forestry Association and the Indiana Hardwood Lumbermen's Association.
For more information, call 330-852-0505 or email Loretto directly at Mark@amkilndry.com.
Scott Bunch is president and co-owner of Besturnings, Inc., based in Morristown, TN. At the company, he does a little of everything, including buying lumber, production scheduling and even running the forklifts for a few hours a day.
Besturnings is a dimension wood parts manufacturing business. The eastern Tennessee company, which produces table legs, sofa and couch feet, turn legs and dimension squares, purchases 200,000 to 300,000 board feet a year.
The company uses several different Hardwoods, including Soft Maple, Poplar and Ash with Red and White Oak being the most frequent. Thicknesses range from 4/4 to 8/4 with the occasional 10/4.
Bunch, who along with longtime employee Kenneth Bryant, vice president, began purchasing the company in 2004. Bunch started working at the company part-time during the late 1980s while in high school. He began on the rough end, cleaning the glue machine, then went to work on the sander. In 1992, Bunch learned lumber grading as a graduate of the National Hardwood Lumber Association's Inspector Training School in Memphis, TN. He worked as a supervisor in the mid-1990s and gradually worked his way up in the company, which began operations in 1984.
A 1990 graduate of Morristown-Hamblen High School East, Bunch also attended Walters State Community College, Morristown, TN.
Bunch's biggest hobby is crappie fishing. A semi-pro crappie fisherman, he competes in tournaments throughout the Southeast and is a 2019 crappie USA national points champion.
Bunch has been married to Sarah since 1992. They have two daughters, who both graduated college.
Bunch may be contacted at: 423-581-6874 or duckdogbunch@charter.net.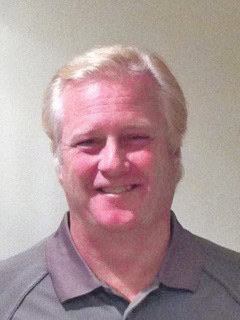 Ken Clifton is president and founder of CCF Industries, based in Apollo, PA.
CCF Industries manufactures dovetailed drawers. The company purchases approximately 300,000 board feet annually of Hard and Soft Maple, Red and White Oak, Walnut, Cherry, Poplar, Beech and aromatic cedar (Surfaced and Rough, No. 1 Common, skip planed to 15/16"). Among the value-added products are cutlery insert pullouts and file drawers.
Clifton founded CCF Industries 39 years ago. In April 2014, CCF burned to the ground and was not yet operational until the fall of 2015.
CCF Industries is a member of Wood Products Manufacturers Association, Wood Component Manufacturers Association, Cabinet Makers Association, and the National Federation of Independent Businesses.
For more information visit www.ccfdrawers.com.