Joe Englert is president of Classic Mouldings, Inc. in White, GA. His role includes overseeing purchasing, payables, receivables, sales, the production schedule and human resources.
Classic Mouldings, Inc. purchases 1.2 million board feet per year of Poplar, Basswood, Select Maple, Red and White Oak and Sapele in 4/4 through 10/4. The firm uses this lumber to manufacture high end mouldings, furniture parts, large blanks for CNC production, cabinet parts and radius work. Classic Mouldings offers resawing and edge gluing up to 16-foot lengths.
Englert started the company nine years ago. This was his first venture into the forest products industry. Englert earned a Bachelor of Business Administration degree from the University of Georgia.
In his free time, he enjoys golf and college football. He and his wife of 22 years, Julie, have two children.
Learn more about this company at www.cmouldings.com.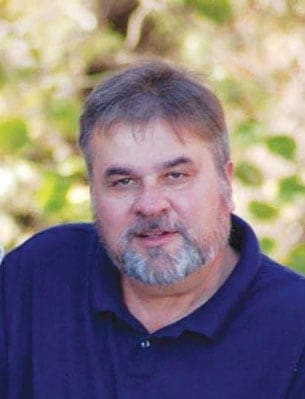 Demetre D. Koutros is president and owner of Buffalo Creek Millwork Inc., located in Waxahachie, TX.
Buffalo Creek Millwork manufactures moulding, millwork, flooring and related components, bending rails and cabinet components. The company specializes in Red Oak, Poplar, Hard and Soft Maple, Alder, Cherry, Hickory and Mahogany (4/4 and 5/4, kiln-dried, rough and S2S). Koutros confirmed the company purchases a total of more than 1 million board feet of lumber annually.
Koutros has worked at Buffalo Creek Millwork since founding the company alongside Bill J. Walker Sr. in August 2000. He began his career in moulding sales at Tre-Pol Inc, located in El Paso, TX, in 1987. He is a graduate of Buckingham, Browne & Nichols School in Cambridge, MA, and attended Baylor University, located in Waco, TX.
Koutros has been married to Sonia for 40 years and the couple has two children and four grandchildren.
For more information, visit www.buffalocreekmillwork.com.
Brad Rehmeyer is the owner of Rehmeyer Wood Floors, located in Shrewsbury, PA. In his position, he is responsible for oversight of all aspects of the business, including lumber purchasing.
Rehmeyer Wood Floors specializes in the manufacture of wide plank custom Hardwood flooring, using Red and White Oak, Cherry, Maple, Hickory, unsteamed Black Walnut and Red Birch (No. 1 and No. 2 Common, 4/4, kiln-dried and S2S). Annual lumber purchases total 200,000 board feet.
Floors are custom-milled and shipped across the U.S. and into Canada.
Rehmeyer Wood Floors also works with reclaimed woods and exotics when requested. Their niche market calls for many unique crafting techniques like hand distressing, wire brushing, hand scraping, pegging and hard wax oil finishing.
Rehmeyer also provides contract floor manufacturing to lumber companies looking to have their lumber processed into unfinished or prefinished flooring with many customizing options available.
Rehmeyer spends his free time with his girlfriend and two children, riding horses and competing in ranch and cow/horse events, water skiing, and traveling.
For more information visit www.rehmeyerfloors.com.