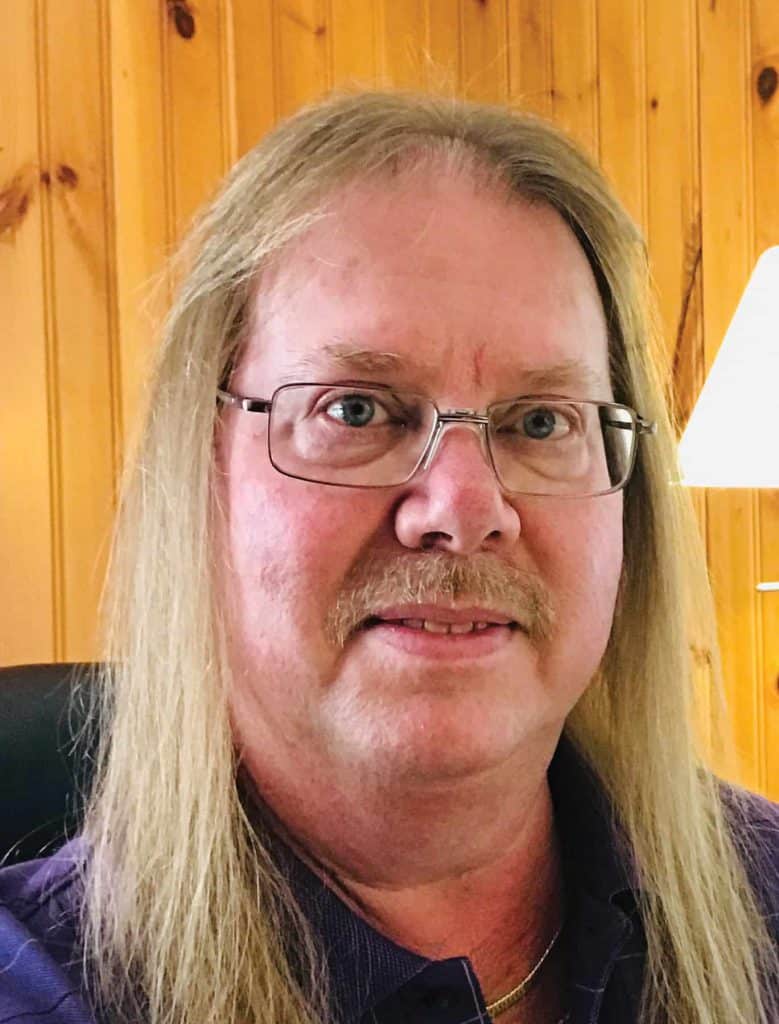 WILLIAM PERRY is a lumber purchaser at Powell Valley Millwork, where he is responsible for all lumber procurement required by the company's Clay City and Jeffersonville, KY facilities.
Powell Valley Millwork is a manufacturer of Poplar products that purchases an annual volume of approximately 20 million board feet of green 4/4, 5/4 and 6/4 No. 1 Common and No. 2A Common between both facilities. The company produces a range of products, including primed interior mouldings, plantation shutter components, picture frames, stretcher bar frames, finger joint blanks, S4S dimension boards and shavings for equine bedding.
After earning a BA degree in English Literature from the University of Kentucky, Perry gained 25 years' experience in the forest products industry after starting out as a lumber stacker. He also is a graduate of the National Hardwood Lumber Association Inspection School's 119th class. After graduation, he worked as a lumber inspector for some of the largest lumber companies throughout the Mid-South and Southeast, eventually traveling to Ger- many to teach NHLA-based lumber inspection for five years.
Perry also served as International Consultant with NHLA, and currently serves on the Board of Directors for the Kentucky Forest Industries Association and for the Ohio Valley Lumber Drying Association.
In his free time, Perry enjoys riding his Harley, polishing his German language skills and traveling the European Union.
Powell Valley Millwork is a member of the Kentucky Forest Industries Association, Indiana Hardwood Lumbermen's Association, Ohio Forestry Association, Tennessee Forestry Association, Appalachian Hardwood Manufacturers Inc., World Millwork Alliance and Ohio Valley Lumber Drying Association.
For more information about Powell Valley Millwork, visit www.pvmillwork.com or contact Perry directly by phone at (606) 663-9663 or email bill@pvmillwork.com.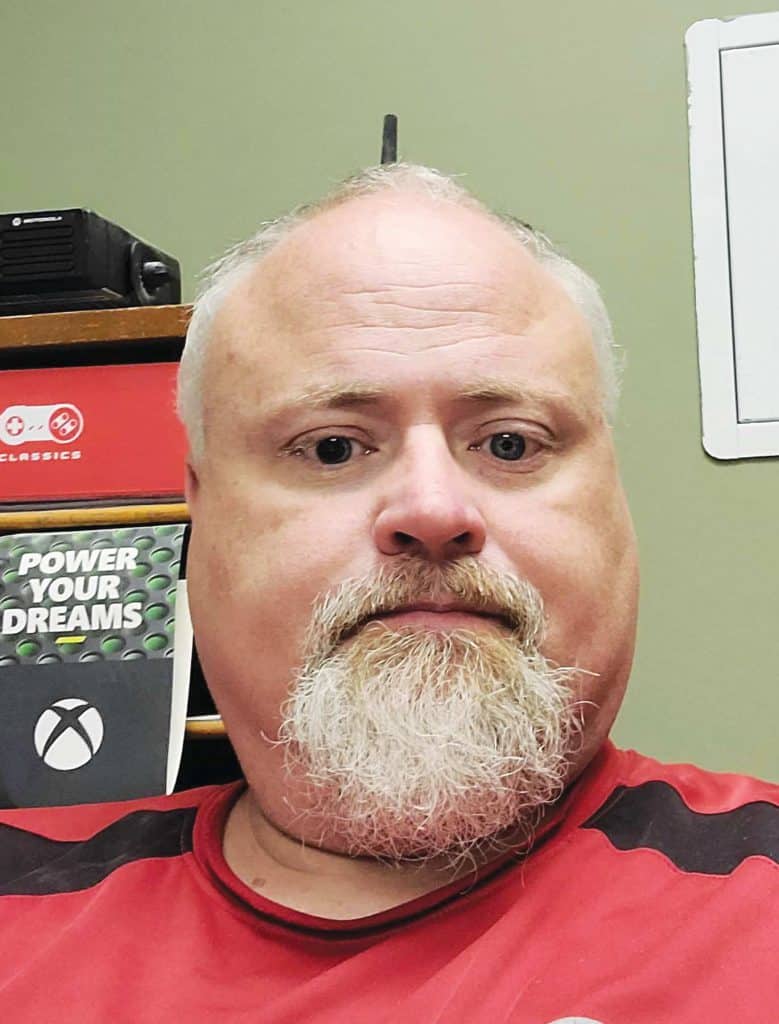 CHRIS JONES is Lumber Supervisor for Durham Furniture Inc., located in Durham, ON.
Durham Furniture is a manufacturer of solid wood bedroom and occasional furniture with distribution across North America. Annual lumber purchases total 3 million
board feet of 4/4 to 8/4 Maple, Cherry and Ash in No. 2 and Better grade.
Durham Furniture was founded in 1899 and manufactures over 25 bedroom collections in styles that range from traditional to contemporary.
Jones attended a National Hardwood Lumber Association grading short course after graduating high school in Guelph, ON. He stated, "I am grateful to have gained valuable on-the-job training from respected leaders in the industry." Jones has worked at Durham Furniture for nearly 20 years, with 10 years spent in his current position. His responsibilities include purchasing and selling lumber, running day to day operations of the yard, as well as inventory management and managing/mentoring a staff of 12. Jones also serves as an integral part of the management team at the company.
In his spare time, Jones enjoys hunting, fishing and is an avid gamer. He has been married to his wife, Leanne, for 17 years and the couple has two children, Aiden and Alyssa.
Durham Furniture is a member of various industry associations, including the Wood Manufacturing Cluster of Ontario, Canadian Home Furnishings Alliance, American Home Furnishings Alliance, Excellence in Manufacturing Consortium and WithIt.
To learn more, visit www.durhamfurniture.com.
SHAWN MCARTHUR is operations manager for Oak Pointe LLC, located in Newcomerstown, OH. Oak Pointe LLC is a manufacturer of stair parts, columns and other millwork in standard and custom designs. Each year the company purchases over 100,000 board feet of Red and White Oak, Quartersawn White Oak, Hard and Soft Maple, Beech, Alder, American Cherry, Walnut, Poplar, Hickory, Jatoba and Sapelle, as well as other species upon request (Select and Better, 3/4 and 5/4, kiln-dried, S4S).
Additional products are manufactured for exterior applications, including balusters, porch posts, railings and more.
As operations manager McArthur oversees daily operations as well as lumber purchasing.
For more information visit www.stairpartsandmore.com.