Curt Cooper is the plant manager for Infinity Wood Floors in Crandon, WI, and oversees lumber purchasing for the manufacturer.
Infinity Wood Floors purchases 4 million board feet annually in Red and White Oak as well as Northern Hard Maple. All lumber is bought in Nos. 2 and 3 Common in all grades.
Infinity Wood Floors manufactures solid unfinished residential flooring and commercial Hardwood flooring, including sports floors.
The company's management team's depth of product knowledge is the result of their combined decades of experience in manufacturing and installing sports floors.
The company is a member of the Lake States Lumber Association, Maple Flooring Manufacturers Association, and the National Wood Flooring Association.
Cooper has been in his current position for 11 months. His first job in the industry was as an Industrial Engineer at Simmons Juvenile Products. He has a total of 25 years in the wood flooring industry.
He is a graduate of University of Wisconsin Stevens Point and Rhinelander High School, located in Rhinelander, WI.
His hobbies include playing drums in a band, off-road Jeep rides, spending time with family, Pro Cornhole games and watching the Green Bay Packers.
He and his spouse of 15 years have five children.
Learn more about this company at www.infinitywoodfloors.com.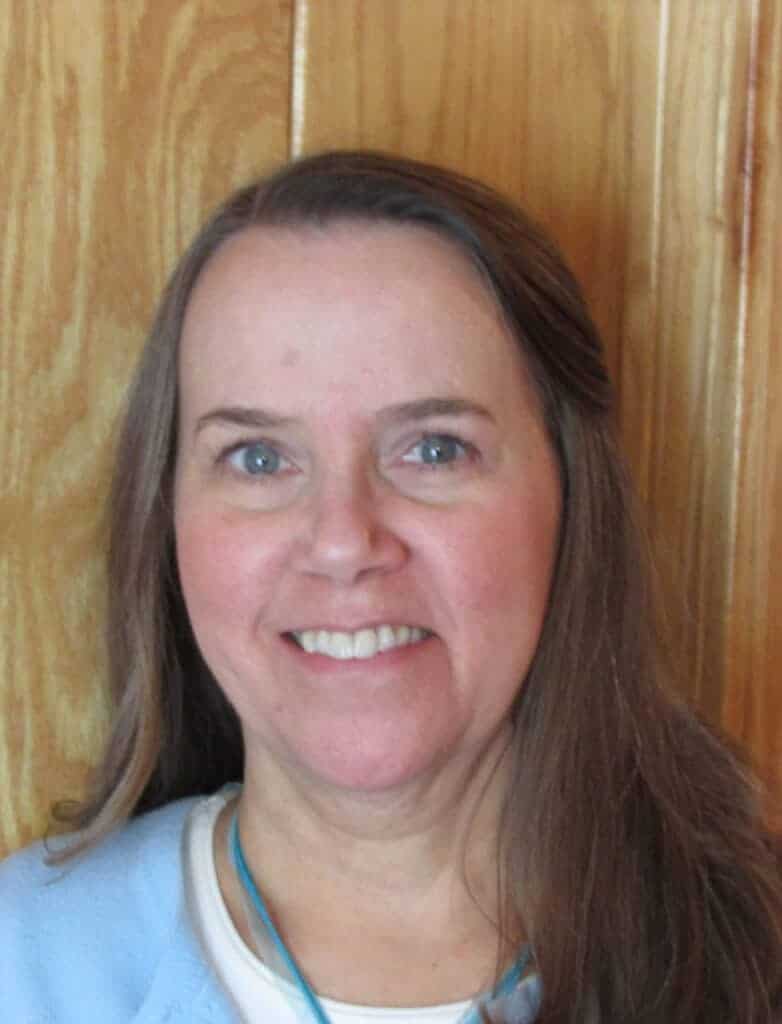 Glenda House is the Chief of Operations, Sales and Purchasing at Frank E. Wilson Lumber Company, Inc., a distribution/concentration yard, located in Elkins, WV. House oversees green lumber purchases, kiln-dried lumber sales, customer service and trucking. The company purchases over 4 million board feet of mainly green lumber and some kiln-dried, in Ash, Cherry, Hard and Soft Maple, Red and White Oak, Poplar and Walnut and in thicknesses of 4/4-8/4.
Frank E. Wilson Lumber Company, Inc. offers surfacing, straight line ripping and re-sawing. They also offer "Mini Packs" that are sold to distribution yards for immediate sale, as well as multiple species, thicknesses and grades on one shipment.
House has been in the forest products industry for 40 years, where she got her first job as a receptionist at Frank E. Wilson Lumber Company, Inc. She has held her current position as Chief of Operations for 25 years.
House graduated from Coalton High School and Randolph County Vocational School in 1983. She enjoys fishing, walking and reading. House has been married to her husband Steve for 38 years.
Frank E. Wilson Lumber Company, Inc. is a member of National Hardwood Lumber Association, Appalachian Hardwood Manufacturers, Inc., West Virginia Forestry Association and Ohio Forestry Association.
To learn more email ghouse@wilsonlumber.com, call 304-636-3000 or visit www.wilsonlumber.com.
Mike Hall is lumber purchasing agent for Woodland Supply & Manufacturing Ltd., located in Winnipeg, MB.
Woodland Supply & Manufacturing purchases approximately 2.5 million board feet annually of Northern Red Oak, Eastern Hard and Soft White Maple, Walnut, Birch, Aspen, and Poplar (Select and Better, No. 1 and No. 2 Common, Rough, KD, 4/4 through 8/4).
Woodland Supply manufactures solid wood baseboards, casings, crown mouldings, doorjambs, balusters, newel posts, solid doors, handrail and rail components, hot and cold air registers as well as S4S lumber.
Value-added services offered by the company include custom profiled mouldings, dining tables and designed wood products. The company also has a retail store on-site that supplies the required hardware for the products they manufacture.
Hall has been with the company since 2003 and in his current position since 2007. He began his career in the forest products industry as a custom door manufacturer. Later he became a journeyman cabinetmaker and owned and operated his own custom cabinet and woodworking shop.
A graduate of British Columbia Institute of Technology, Burnaby, BC, he served in the Canadian Armed Forces Reserves and was a volunteer firefighter for three years. Hall is a certified P.A.D.I. rescue diver and a Harley Davidson enthusiast.
He has been married to his best friend Brenda for 36 years and the couple has one daughter and two granddaughters.
For more information visit www.woodlandsupply.ca.