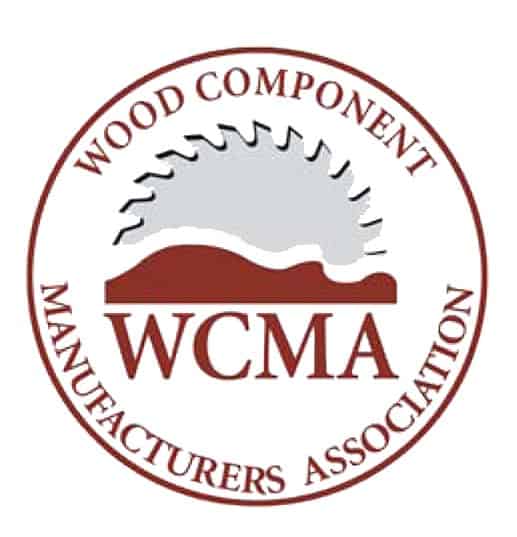 As we wrap up 2021, I am grateful that the WCMA was able to add value to WCMA members by creating opportunities to network, participate in pertinent industry informational sessions, and finally meet in person and tour manufacturing facilities. 
In October of 2021, over 80 WCMA and WMMA Members participated in the joint Wood Component Manufacturers Association and Woodworking Machinery Manufacturers Association's Fall Conference and Plant Tour Event in Louisville, KY. This was the first joint meeting with the two associations, and attendees were grateful for the expanded networking opportunities, the ability to meet one-on-one with suppliers, and the chance to tour manufacturing plants in the area.
Educational sessions featured a broad variety of industry hot topics including Workforce Hiring & Retention, Digital Marketing, and "The Trust Advantage" about the astonishing benefits of trust, the leadership trait that most directly contributes to our success. Plant tours included Anderson Wood Products, the Louisville Slugger Museum and Factory, and Koetter Woodworking. As this was the first in-person gathering for WCMA members since 2019, attendees were excited to see advancements in technology and learn how others are handling the workforce and supply chain challenges facing the industry.
I am now looking forward to 2022 and am excited about the variety of benefits WCMA has to offer. Our board cares about the members and wants to continue to offer excellent programs and services to help our members be successful.
Educational Opportunities & Member Benefits
In 2021, the WCMA added virtual roundtable events that are FREE to members. Topics have included Workforce Development in Manufacturing, OSHA Requirements and COVID-19, Machinery Maintenance, US Hardwood Supply & Demand Update, Tips & Tricks for Sanding Operations, and Cyber Security. We plan on continuing these sessions in 2022 with current and relevant topics for attendees.
We are also planning our signature Fall Conference & Plant Tour event in Minnesota for 2022. There are a large number of manufacturing facilities that are open for tours, and we are excited to again partner with WMMA.
The WCMA is also offering members new member benefits. We've partnered with AHMI to add a Multiple Employee Plan (MEP) with UBS Financial. This plan allows companies to pool existing retirement accounts or start new programs for employees. The plan offers economies of scale pricing that lowers costs for recordkeeping, third-party administrators, and financial consultants.
As a founding contributor to the Real American Hardwood Coalition (RAHC), WCMA is invested in real promotion for domestic Hardwood manufacturers. Because of the WCMA's financial support, WCMA members are able and encouraged to download and use the RAH logo on all products that qualify, and help consumers start recognizing the brand and spread the word. This exciting initiative helps our members products stand out!
WCMA Membership – If you are NOT a member, you are missing out!
If you are a manufacturer of wood components or dimension stock, membership in the Wood Component Manufacturers Association is now more important than ever. The association remains committed to becoming a progressive, nationally recognized association whose focus is on meeting the needs of its members. One of the main reasons that members join and stay with the WCMA is because of the access that it provides to a wide range of industry experts. Your colleagues are often your best source for in-depth insight and ideas. The WCMA gives you the opportunity to connect with industry professionals across the United States and Canada. For a list of additional member benefits, go to www.wcma.com/member_benefits.html. 
I would love an opportunity to discuss membership in more detail with you. Please call me at 651-332-6332 or email me directly at amy@wcma.com. You can also see more about membership and all the activities that the WCMA is working on at our website, www.wcma.com. I look forward to hearing from you!
Working with WCMA Members
The benefits of working with WCMA member companies are clear. Manufacturers that outsource components are more profitable than those that do not, period. All independent studies since 1970 prove it. It's just good business to outsource.
Finding a supplier that can consistently produce quality components and be responsive to your needs is easier than ever before. Just give us a call at 651-332-6332 or visit our source guide at www.wcma.com/source_guide.html. You will be provided with a list of WCMA Member Companies that will meet your exact requirements for dimension and component products made from Hardwoods, softwoods, and engineered wood materials. It's that easy!
We look forward to hearing from you!