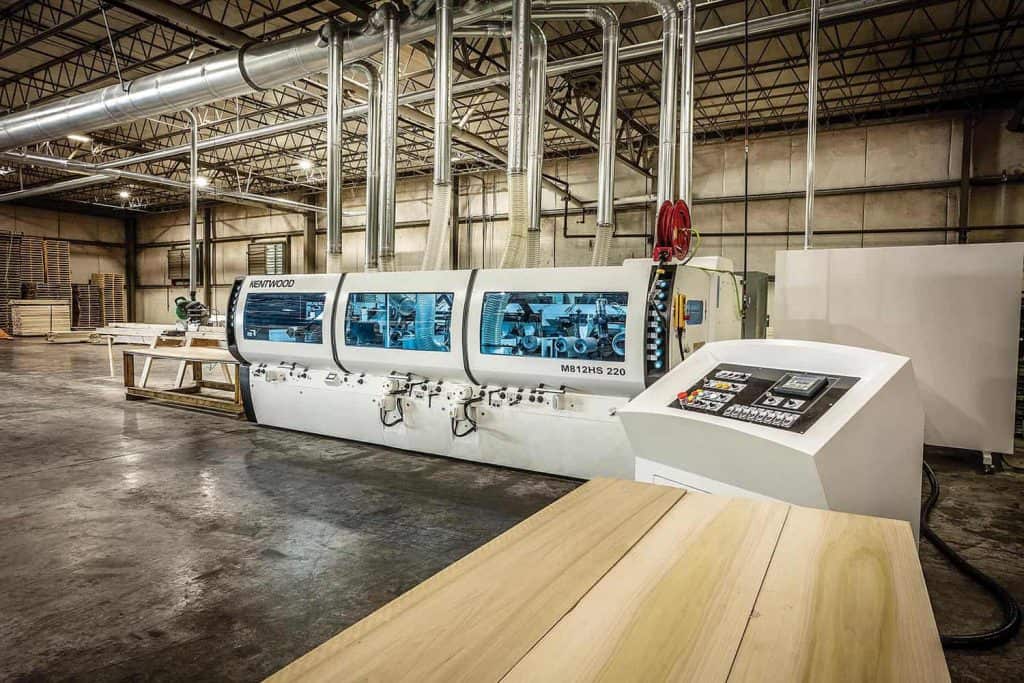 By Terry Miller
Atlanta Hardwood Corporation (AHC) is headquartered just outside of Atlanta, in Mableton, Georgia. Founded in 1952 as Howard Lumber & Kilns by James W. Howard, Sr., the company has grown and evolved over the years, by introducing industry-leading technology and production techniques to address the needs of the ever-changing manufacturing and construction markets.
As a lumber broker in the early days, the elder Mr. Howard, father of the current chief executive officer, Jim Howard, grew his business by selling to furniture manufacturers in eastern Tennessee and western North Carolina. In the mid-1950s, the company was moved to Atlanta and began processing Appalachian hardwoods in leased kilns. By 1960, a plant was built in Mableton, Georgia. In 1966, a second plant in Huntersville, North Carolina was opened to service the furniture industry in the Carolinas.
Under the leadership of the younger Howard, the company has grown to include three drying yards operating as AHC Hardwood Group. Also operating under the AHC brand are the AHC White County Mouldings plant in north Georgia, AHC Import Lumber, importing African and South American hardwoods, AHC Export Lumber, which sells Appalachian hardwoods around the world, and AHC Logistics, the trucking division of the company.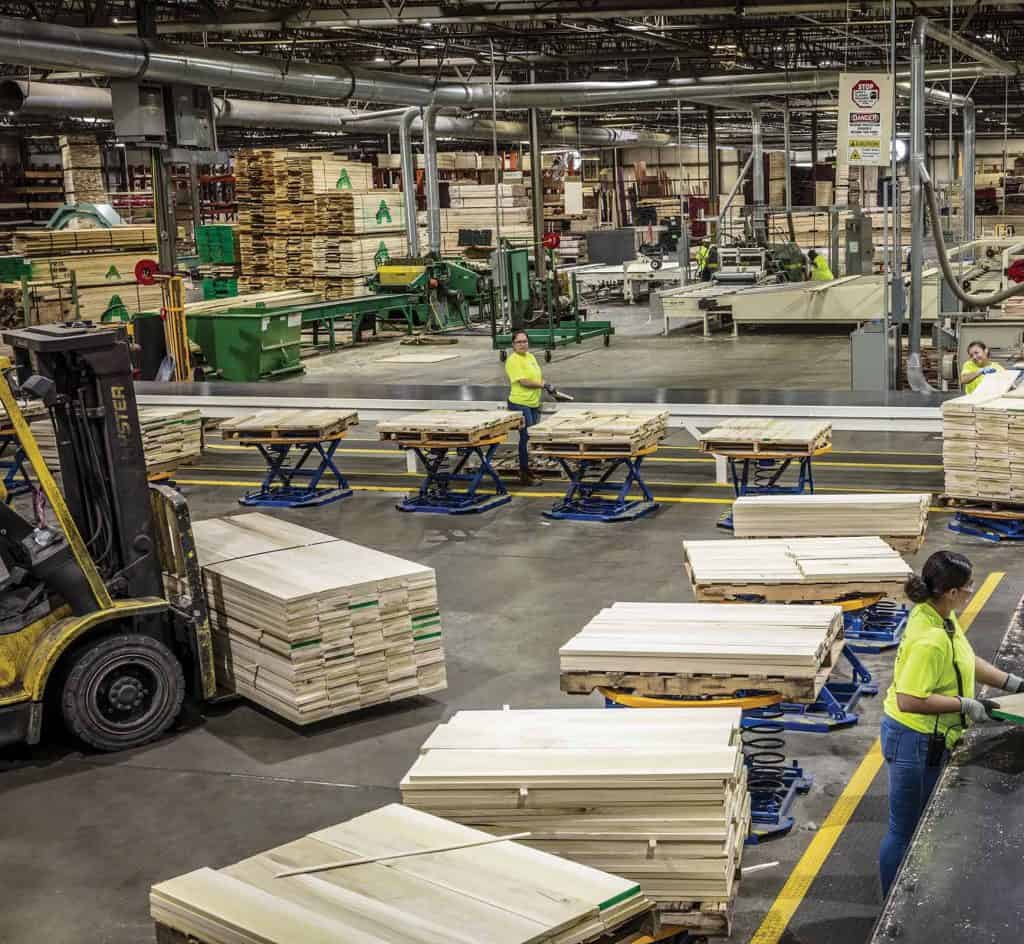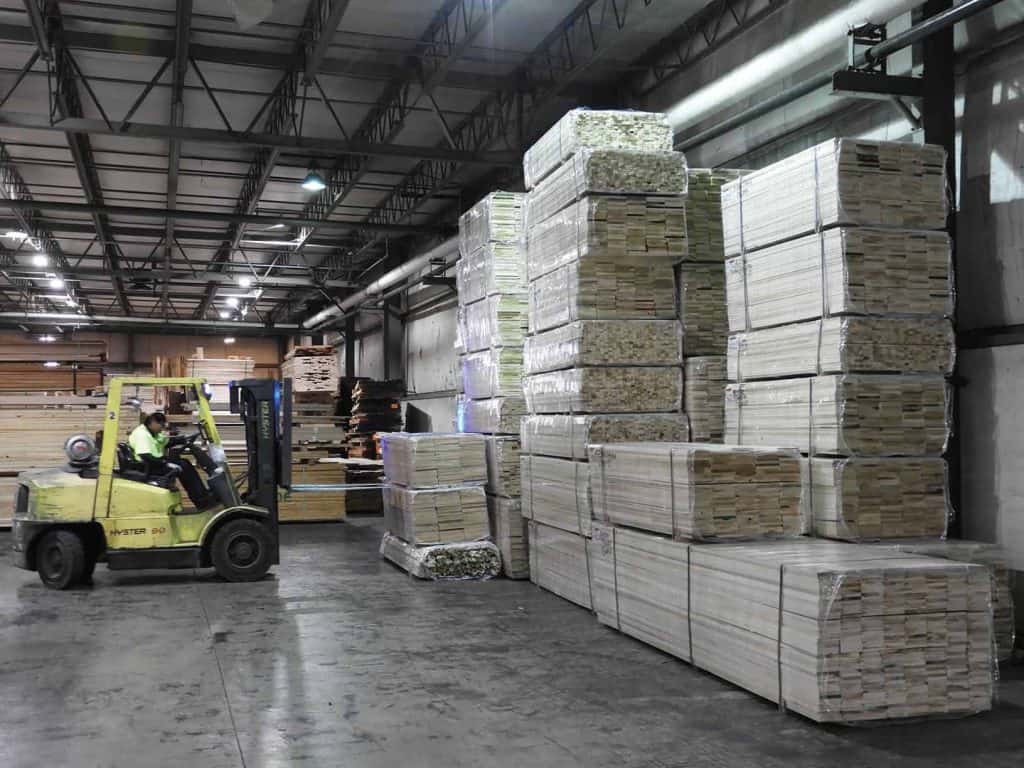 According to company President Hal Mitchell, "We purchased the Clarksville, Tennessee facility from Averitt Lumber Company in 2008. Initially, we ran the plant as a concentration yard catering to the export market, supplying Poplar, Red and White Oak, and Ash. Over the years, our vision has evolved toward more value-added markets. Further vertical integration helps us control the supply chain from the green mill all the way through to the finished products."
Today, AHC purchases 60 percent green lumber and 40 percent kiln-dried lumber. Mitchell noted the success of AHC's White County Moulding facility provided the groundwork that led to the value-added expansion at Clarksville, Tennessee, "We focused on the idea of becoming a world-class, value-added manufacturer. We manage the supply chain through our relationships with our green sawmills, all the way to the finished products for our stocking distributors throughout North America."
AHC recognizes the labor challenges that the hardwood lumber industry faces. "We cater to our millwork customers with large-volume runs so our customers can focus on the higher margin custom runs in-house – while we efficiently manufacture large-volume runs to save them labor and yield," Mitchell said. "We utilize the entire board from the green supplier all the way to the finished product, so it gives us a lot of purchasing power from the supply chain throughout the system. We could start with No. 2 Common and Better lumber, control the drying process, and produce a high-quality dimension finished product to meet the customer's needs in terms of grade and length specifications. We can also sell low-grade or high-grade KD lumber depending on the product mix and market," Mitchell explained.
Regarding AHC's focus on the value-added evolution, Mitchell offered, "For us, it's a progression from lumber to value-added lumber, a much higher, detailed-type of finished product our customers can utilize in mouldings, S4S, cut-to-length, furniture component and cabinet parts. With the state-of-the-art technology that we have implemented in our facilities, we can provide flexibility to our customers with a diverse and consistent supply of products."
AHC has faced many challenges throughout the years and continues to thrive by approaching a constantly changing market with innovative solutions. After their operation in Cleveland, Georgia was destroyed by fire in October 2020, the company was operating again within six months.
According to Mitchell, "Today there's a smaller footprint at the north Georgia facility with a leaner manufacturing mentality now. The equipment is more automated, which allows us to reduce our labor and still produce comparable volume. It was a win, so we duplicated the process at our plant in Clarksville, Tennessee. Historically, we produced architectural mouldings and S4S profiles. With the new WoodEye scanning defect lines, we can supply finished component parts in blank or moulding form. Whether we are chopping the blanks to precision length prior to moulding or after moulding, we have the capability to do both functions at any of our reman facilities."
With up to 175 sawmill partnerships, AHC maintains about 16 million board feet of inventory in and out of their locations at any given time. Mitchell noted, "Our manufacturing plants are 50/50 value-added components and kiln-dried lumber.
"Our mission," Mitchell stated, "is to become a world-class manufacturer of finished dimension products. We are developing a culture of servant leadership where our management group supports our employees to get more engaged and give them ownership in their daily production. Whether the plant is winning or losing on a particular day, we want everyone to understand that we are part of a team, working toward the same goals. So we're changing the culture of our company and engaging our employees all the way through the lean manufacturing processes."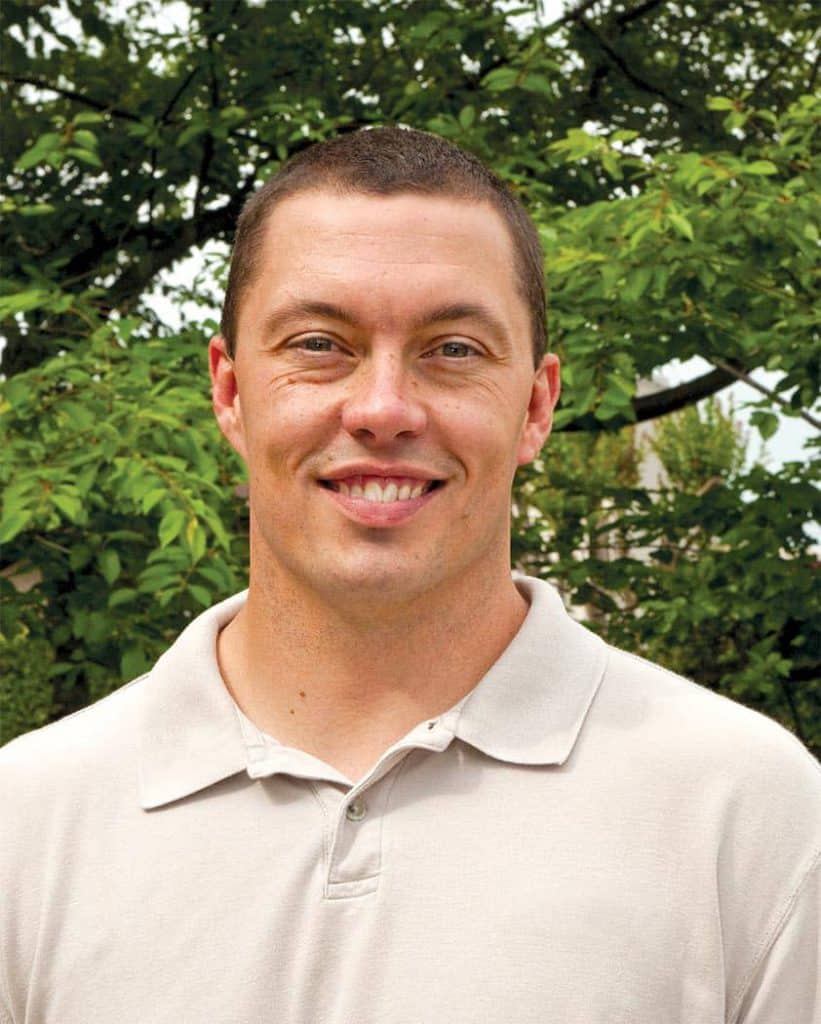 Mitchell continued, "Our focus is controlling the process from the green mill all the way through to the stocking distributor level. Our distributors have the sales teams and logistics tools to really service local customers. We supply them with both cost and production efficiency savings for an array of value-added products or rough lumber to service their customer base."
Repeat business has driven AHC's long-term success. Mitchell said, "Our investments are driven by our customers' requests to help resolve some of their labor and supply challenges."
Mitchell continued, "They may require rough blanks or color-sorted finished products to help implement a simpler manufacturing process. We're striving to meet their needs. We can often optimize the lumber raw material and provide a natural, lower cost solution for them than what they could produce in-house. We serve a lot of millwork manufacturers, OEM's and two-step distributors that sell to retail outlets. We focus on our customer needs to supply them with value-added alternatives to help solve the production and personnel constraints. If they are struggling with labor issues, we try to provide them with solutions and a better return for their business."
At White County Mouldings, Mitchell said the operation leans heavily to FAS lumber from a secondary manufacturing standpoint. "Everything that goes through the production plants is typically No. 1 Common and Better, 4/4 through 8/4 thicknesses," he explained.
Mitchell continued, "Our species mix is heavy Poplar, Red Oak, Cypress, Hard and Soft Maple, Cherry, and Walnut. We also process a variety of import species, such as Red Grandis and Sapele. We can provide any of those products in rough lumber form or a finished dimension product. We can also provide stock for a myriad of end-use applications. Whatever fits our customers' needs, we can build into program-style business. We partner with our vendors and our customers and rely heavily on feedback from both. Our objective is to help them run their businesses more effectively."
With 16 company-owned trucks, AHC Logistics is the right arm of the AHC operation. Mitchell explained. "Since we operate our own fleet, we can get a pack of finished surface-ripped lumber from our import company all the way down to moulding and millwork products, like S4S and paneling, and consolidate shipments to send to a stocking distributor.
"We run our own fleet within a 1,000-mile radius of our manufacturing plants in the Southeast and we ship to other locations through either use of a common carrier, containers, or box van – whatever works best for the customer. We have loading facilities at all our plants that can handle anything from flat beds to hot shot trailers and LTLs, all the way through the box van and van loading to containers." Typical turnaround time for delivery of dimension products is two to three weeks.
AHC takes extensive measures to protect their products, including curtainside trailers and tarping. "We want to ensure that the finished product is protected until it is delivered to our customer," Mitchell said. "We stretch and shrink wrap the individual units just to protect them from dust and damage that can occur in warehouses. Runners are provided built in to the wrapping station, which is an automated system to make sure the product is 100 percent usable for our client."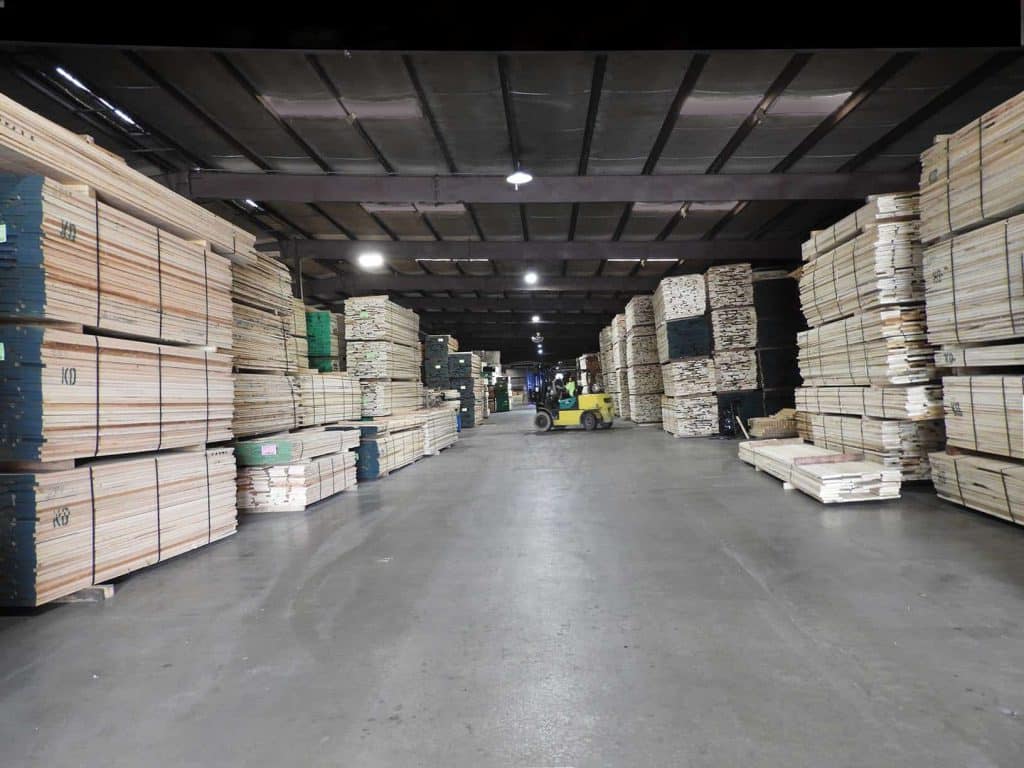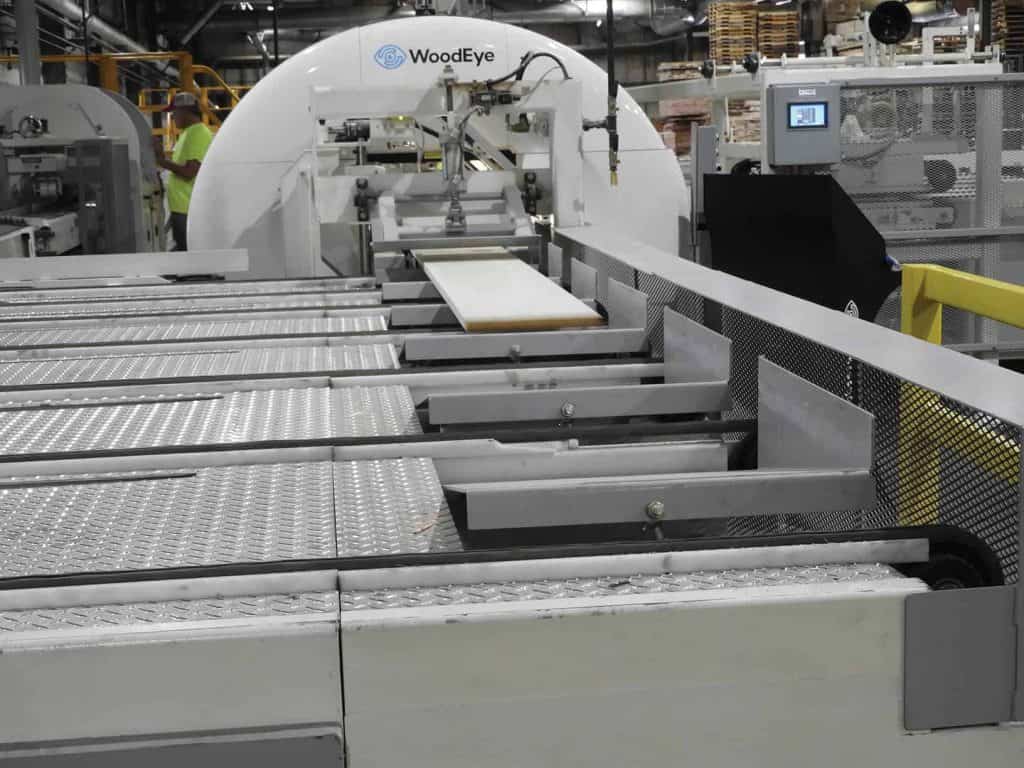 Special requests and circumstances are common for AHC, which Mitchell said they are prepared to accommodate. He explained, "All of our facilities have multiple 12-inch moulders to meet customer demands. Our automated scanning equipment has 12-inch chop lines in place to help facilitate the S4S and specialty programs with 1/16-inch length tolerances. We have defect saws that are capable of chopping 6x12s or 8x8s for more industrial-type applications through the system."
Mitchell added, "We have a diverse product offering in dimensional components, from small component parts to large industrial sizes. We manufacture hobby board programs that are from ¼ inch by 1-½ inch, all the way up to a large ¾-inch by 11-¼ inch S4S program."
As a multi-generational company with a long-term vested interest in sustainable forestry, AHC Hardwood Group is committed to renewable wood resources and responsible forest stewardship. Mitchell stated, "We are blessed to live in a country that has an abundance of the world's most renewable natural resource in hardwood lumber and it is our responsibility to practice stewardship for the betterment of our industry and for future generations. By investing in state-of-the-art manufacturing equipment, AHC is able to utilize these raw materials in the most efficient and effective way from green lumber to mouldings."
AHC is a member of the National Hardwood Lumber Association, the Hardwood Manufacturers Association, the Southern Cypress Manufacturers Association, the Indiana Hardwood Lumbermens Association and the Kentucky Forest Industries Association.
For more information, visit www.hardwoodweb.com.