Jefferies Announces Strategic Transactions Including Agreement To Sell Idaho Timber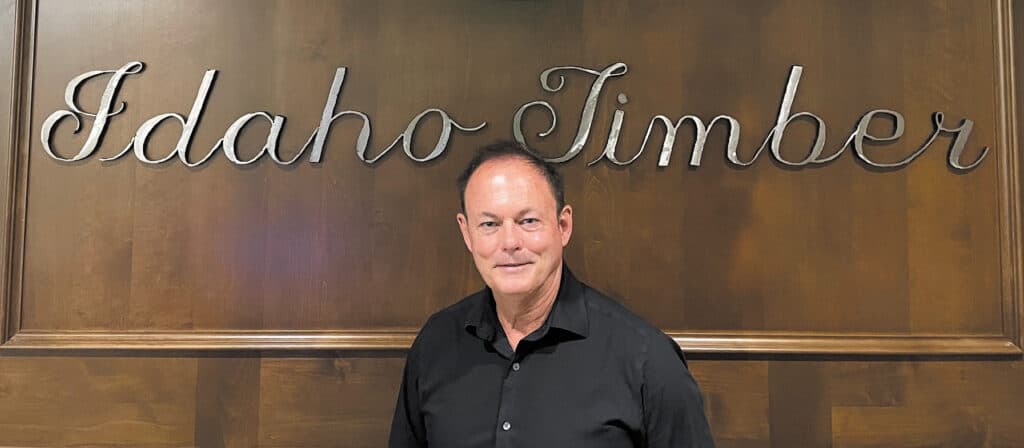 Meridian, ID—Jefferies Financial Group Inc. ("Jefferies") has agreed to sell Idaho Timber, headquartered here, in two transactions at a combined sale price of $239 million, resulting in an estimated pre-tax gain of $140 million. These transactions were expected to close in August.
"Finally, we note that Ted Ellis, Idaho Timber's CEO, has been a great partner to Jefferies since 2005," said Rich Handler, CEO of Jefferies, and Brian Friedman, President of Jefferies. "During that seventeen-year period, Idaho Timber has consistently contributed to Jefferies' bottom line, and in the past two years Idaho Timber has generated off-the-charts record performance. However, as Jefferies becomes even more intently focused on our financial services businesses, we have decided that it is the right time to sell our lumber-manufacturing business. We thank Ted and all of his valued partners at Idaho Timber for all they have accomplished. Ted is a remarkable human with incredible competency, decency and compassion."
Jefferies LLC acted as financial advisor to Jefferies Financial Group Inc. in connection with the merger, the Vitesse Energy spin-off and the sale of Idaho Timber.
To learn more, go to www.jefferies.com.

At Timber Products, Mark Avery Promoted To CEO,
Steve Killgore To Board; TP Logistics Sees Changes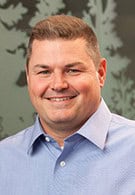 Springfield, OR—The Timber Products board and the Gonyea family recently announced that Mark Avery, currently serving as Chief Operating Officer to Timber Products, will be promoted to Chief Executive Officer (CEO). Steve Killgore, current CEO, will move to the company's board of directors. This move will ensure continuity in leadership, the company stated. "We are pleased that Mark has accepted this promotion; he is an outstanding leader and we look forward to the new era," said Steve Killgore.
Avery joined Timber Products in 2018 as Chief Operating Officer. He has over 25 years of experience in the industry, the last 10 in senior leadership roles. His background includes leading large-scale capital projects and overseeing and completing several significant acquisitions. Avery has been particularly successful in establishing rapport and executing business plans with both sales and operations staff, according to Timber Products.
Killgore has been CEO since 2018. Under Killgore's leadership and direction, the company has achieved many successes, and is well positioned for the future, the company states. In his new role, he will continue to work on the development of corporate governance, a seamless CEO transition, and Timber Products' long-term strategy. Killgore is uniquely equipped to perform in this role, as his prior experience includes senior management and executive leadership, as well as being a business owner, the company said.
Also, TP Logistics of Central Point, OR recently announced that its privately owned truck fleet recently surpassed 200 trucks. This is a significant milestone in the company's plan to expand its fleet to 500 trucks, according to a company spokesperson. The expansion of the fleet is a key element of growth plans to expand the company's footprint into the Eastern United States. "Our team couldn't be prouder of surpassing the 200-truck mark and look forward to the continued growth of our fleet," said Chris Goodman, National Business Manager for TP Logistics.
Additionally, Sheri Tarr recently joined TP Trucking as the Western Sales Manager. She will be based in Arizona. "Sheri will help drive the diversification of our customer base as we grow to 500 trucks in our fleet," said Tom Gennarelli, VP of TP Logistics.
Tarr has worked in trucking for over 25 years, and has spent the majority of her time with Swift Flatbed (14 years). She has also worked for 3 Peaks Logistics, Smith Way Motor Express/Western Express and Roehl Transport. In these roles, her responsibilities included office development, building fleets and sales/operations management. She has a passion for Flatbed trucking, and very much enjoys developing business and working with great teams.
Learn more at www.timberproducts.com.

Teal Jones Group Begins Construction On $110 Million Louisiana Sawmill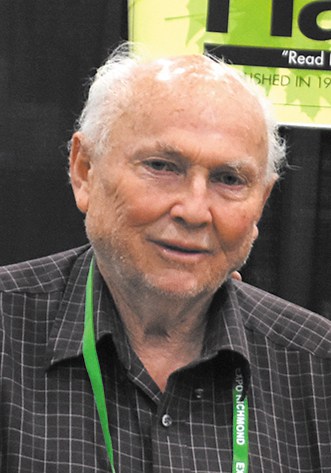 Surrey, BC—Gov. John Bel Edwards recently announced the start of construction on a $110 million lumber production facility that will support the creation of nearly 500 new jobs in northwest Louisiana. Teal Jones Group, with its head office in Surrey, BC, disclosed in December that it was considering Bossier Parish as the site of a new Southern Yellow Pine lumber plant. The company made its final investment decision official at a groundbreaking ceremony that was also attended by Louisiana Economic Development ("LED") Secretary Don Pierson, Teal Jones CEO Tom Jones, company President Dick Jones and other regional and local officials.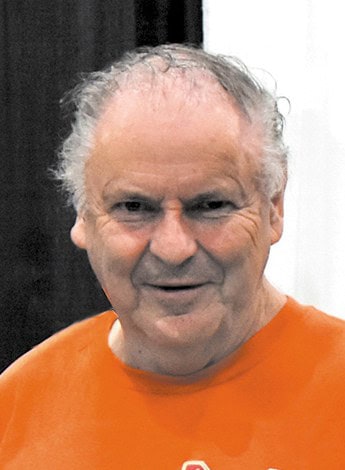 "Louisiana's wealth of timber resources has made it a prime destination for lumber and sawmill business operations for many years," Gov. Edwards said. "We're gratified that Teal Jones has chosen to become a part of that long tradition. This project will stimulate economic activity, create good jobs in Louisiana's Northwest Region and contribute to the revitalization of our state's rural communities. It is a powerful reaffirmation of the important role our state's agribusiness sector plays in the growth and diversification of Louisiana's economy."
Site preparation of the 235-acre greenfield facility in Plain Dealing is underway and expected to be complete by Q3 2023. Site work includes creating access to nearby railway infrastructure and timberlands, which the company cited as key factors in its decision to build its first plant in Louisiana. The company also has U.S. operations in Virginia, Oklahoma, and Mississippi.
The project is expected to create 125 new direct jobs, with average annual salaries of $47,000 plus benefits. Louisiana Economic Development estimates the project will also support at least 369 indirect jobs, for a total of 494 prospective new jobs in Louisiana's Northwest Region. The company estimates up to 120 construction jobs at peak construction.
To learn more, go to www.tealjones.com.

Western Forest Products Names Hofer President And CEO And Invests In Its BC Operations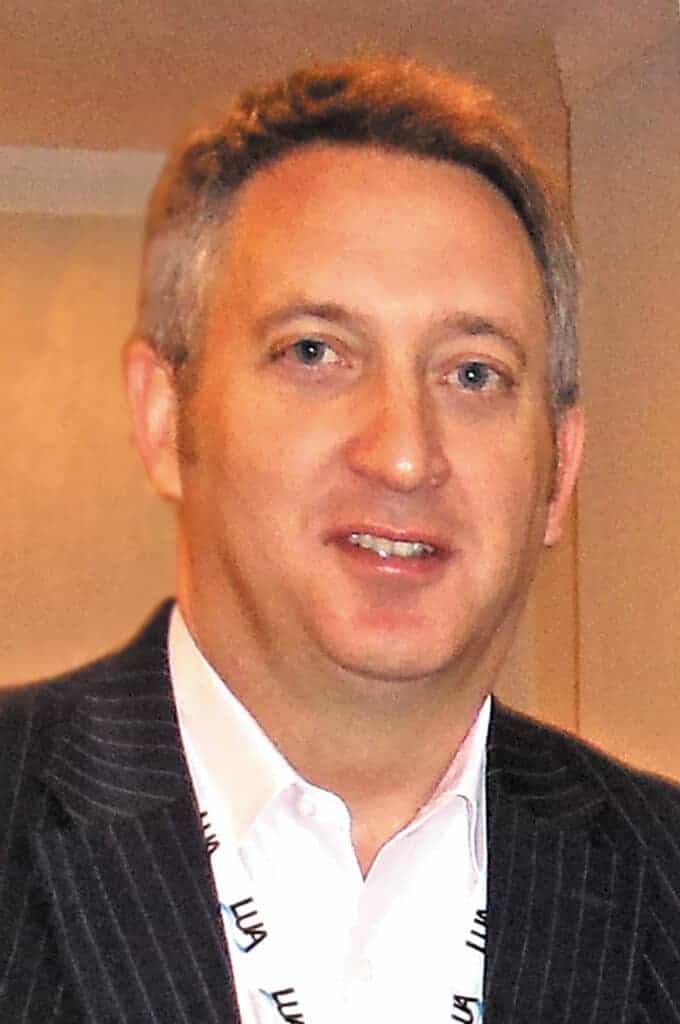 Vancouver, BC—Western Forest Products Inc., with its head office here, recently announced that it has appointed Steven Hofer as its new President and CEO and a member of the Company's Board of Directors ("Board"), effective September 7, 2022. Hofer succeeds Don Demens, who will remain at Western in an advisory capacity until March 31, 2023 to ensure a seamless transition. Demens will step down from the Board effective September 7, 2022.
Hofer joins Western from BID Group, a global leader in wood processing technologies and solutions. At BID Group, Hofer was responsible for creating and leading its key strategic initiatives, including BID's digital technology strategy to drive revenue growth and market, product and geographic diversification. Hofer started his career in the BC Coastal forest products sector and has deep and expansive industry experience.
"Steven brings a wealth of industry knowledge and has the vision, leadership skills and commitment to sustainability to guide Western's execution of its strategic plan and drive disciplined, long-term shareholder value," said Michael Waites, chair of the board. "Steven embodies Western's core values, and his holistic approach to the business equips him to continue working with our partners to strengthen our business."
Additionally, Western Forest Products Inc. recently announced capital investments totaling approximately $29 million towards its B.C. operations. The investments are part of the Company's ongoing commitment to support value-added manufacturing on the B.C. Coast and grow its value-added wood products business, all while continuing to improve Western's long-term competitiveness. These capital investments represent an increase of $13 million over and above the $16 million of capital investments discussed in the Company's first quarter 2022 Management's Discussion and Analysis.
To learn more, visit www.westernforest.com.

NewLife Forest Products Gets A New Name: Restoration Forest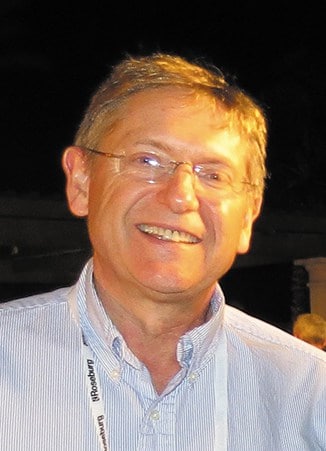 Mesa, AZ—NewLife Forest Products, headquartered here, has changed its name to Restoration Forest. "Restoration Forest is a name that best describes the essence of the company," said Ted Dergousoff, CEO. "The company's roots are firmly entrenched in forest thinning and biomass removal. It is through forest thinning that the company is able to convert the smaller and aged trees to high valued, customer centric lumber products. The forest restoration work reduces the available fuel load in the forests, and a low fuel load significantly shrinks the risk of massive forest fires."
Restoration Forest is the largest vertically integrated forest products business in the Southwest region with next-generation manufacturing facilities currently producing value-added wood products. Restoration Forest works closely with an ecosystem of local industry partners including mechanical thinning crews and smaller forest products manufacturing facilities.
To learn more, go to www.nlfpaz.com.

Biewer Sawmill Sales Department Reorganizes
St. Clair, MI–Biewer Lumber LLC, headquartered here, recently announced changes to the sawmill sales department. These changes will better support the company's growing sawmill business, according to a company press release.
Newly promoted to the position of sawmill sales manager, Mike Burley will take the lead on day-to-day business, as well as direct the team. Burley will report to Bill Schlottman, director of sawmill sales. With over eight years with Biewer, Burley has done an outstanding job supporting the needs of Biewer's customers, the press release stated.
Schlottman, a 20-year industry veteran, will focus on production and maximizing the efficiencies of Biewer's seven sawmills. These facilities are located in Michigan, Wisconsin and Mississippi.
"As Biewer's overall production nears 1 billion board feet in annual production, this new structure will better position Biewer for continued growth while providing the same excellent customer service our customers have come to expect," stated Tim Biewer, owner and president of Biewer Lumber.
Biewer Lumber is a fourth-generation, family-owned group of companies that are committed to the environment and best forest practices. Biewer's family of companies currently includes five sawmills, three treating and distribution facilities and a full-service logistics company.
For more information, visit www.biewerlumber.com/winona.

Macy Is New In Sales, Logistics For Bowers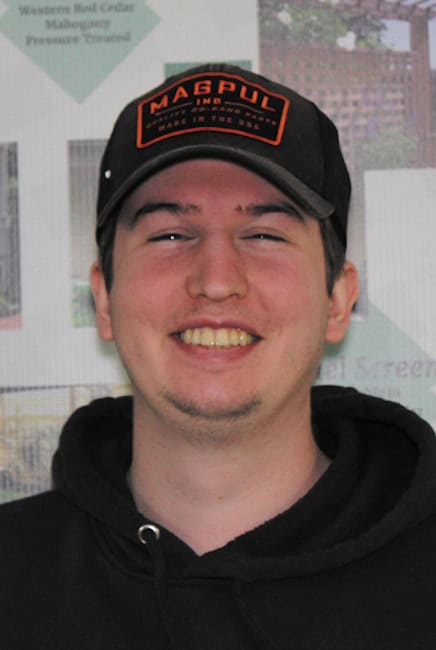 Beavercreek, OR – Bowers Forest Products, located here, recently announced the new hire of Noah Macy, sales and logistics coordinator.
BFP offers specialty wood products for all 50 states. They carry standard and elevated tile battens for roofing, construction, and survey lath, stakes, hubs, pallet material, truss blocks, nursery blocks, post caps, lattice, fence toppers, garden trellis, deck balusters, posts, and furring strips in Cedar and Whitewood. Their unique services include custom re-manufacturing including kiln-drying, planing, moulding, trim, ripping, and resawing.
Macy books and schedules shipments and assists with order entry, pre-invoicing, and customer service. He joined BFP in August 2021 and this is his first role in the industry.
Macy is currently pursuing his associate's degree and enjoys playing basketball, collecting records, and going camping with his wife, Anne, and their daughter.
Established in 1999 by Jeff and Cheryll Bowers, Bowers Forest Products fulfilled a need in lumber remanufacturing. Over the past 20 years, Bowers Forest Products has grown to about 75 employees, distributing wood products across the United States.
For more information, visit www.woodwayproducts.com.

BID To Acquire Smith Sawmill Services
Saint-Georges, QC—BID Group recently announced it has entered into an agreement to acquire Smith Sawmill Service. The transaction brings together two customer-focused organizations and further expands BID's industry-leading operational life cycle product and service offerings to include the essential recurring saw and tooling capabilities required to support modern wood processing operations.
Smith Sawmill Service is one of the largest suppliers and service providers of saws, cutting tools, filing room equipment, and critical consumable products to the wood processing industry. Smith serves the North American market with both proprietary cutting technologies and industry-leading brands. With locations in Texas, Louisiana and North Carolina, Smith is a recognized service leader, equipped to meet the growing customer demand for personalized saw and knife repair and reconditioning solutions, according to a company press release.
"I am incredibly pleased with the opportunity to unite with an industry leader like BID," said Paul Smith, president and CEO of Smith Sawmill Service. "I would like to thank our team for their dedication and hard work to build a thriving business. We are confident this partnership will provide our employees, suppliers, and loyal customers with greater opportunities and benefits."
The transaction is expected to close in Q3 2022 and is subject to customary closing conditions.
About BID Group
Since 1924, the privately-owned BID Group has been providing industry-leading solutions for its highly valued customers. As one of the largest integrated suppliers to the wood processing industry, and the North American leader in the field, BID Group is a one-stop source for guaranteed, comprehensive, and innovative solutions. The ability to provide complete, smart connected, turnkey manufacturing facilities that includes engineering, project management, equipment, software, installation, startup, and after-sales parts and services is the BID Group companies' strategic value to its customers. The company has offices in 15 locations situated to serve the predominant wood processing regions of North America.
Learn more about BID at www.bidgroup.ca.

JoeScan Develops Next-Gen Scanners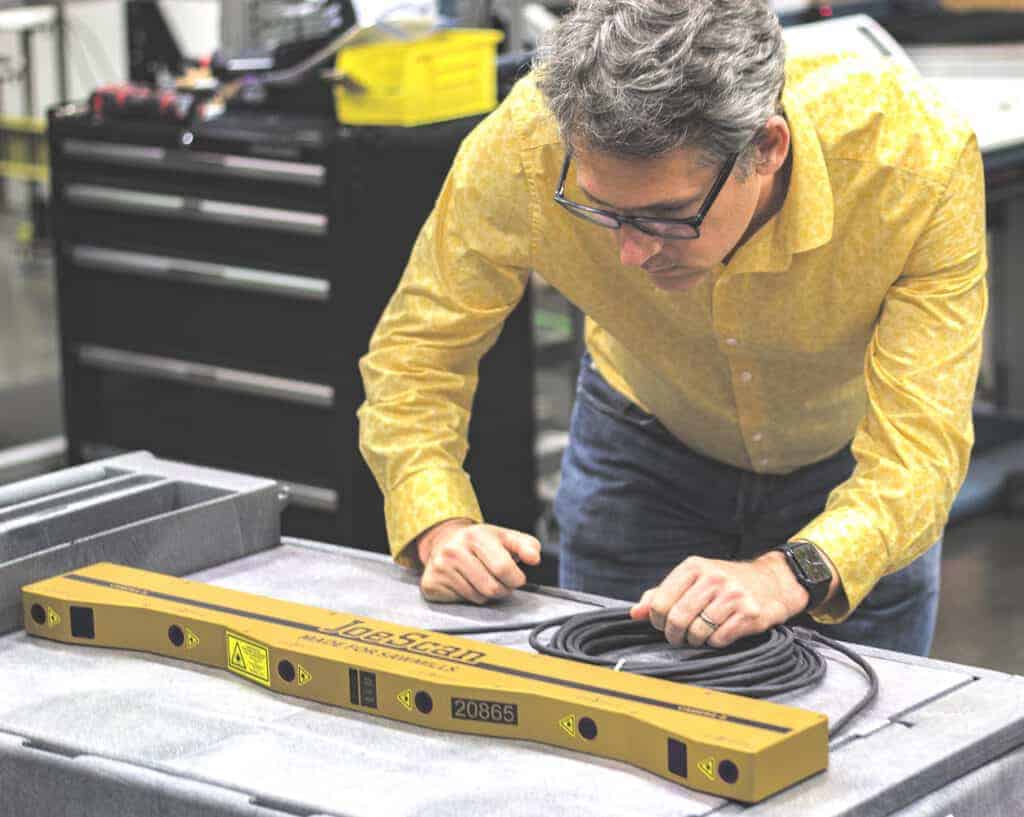 Vancouver, WA—The sawmill scanning experts at JoeScan, headquartered here, will soon bring the proven simplicity of their JS-50 scan head to more parts of the sawmill, according to a company spokesperson.
"Mills love how our latest JS-50 WX model performs on their edgers and trimmers," said JoeScan President Joey Nelson. "It's a robust, reliable platform that is very easy to use. So, we've been working hard to develop next-gen scanners for more machine centers."
JoeScan will debut several new scanners at the Timber Processing and Energy Expo trade show in Portland, OR on September 28, 29 and 30.
The company invites attendees to stop by their booth or visit www.joescan.com to learn more. For additional information, contact JoeScan Senior Business Development Manager Blake DeFrance at 360-993-0069 extension 7008, or e-mail him at Blake.DeFrance@joescan.com.