Boise Cascade Reaches Agreement To Acquire Coastal Plywood Operations
Boise, ID—Boise Cascade Company ("Boise Cascade," the "Company"), headquartered here, announced recently that it has reached an agreement to acquire Coastal Plywood Company ("Coastal"), including its two manufacturing locations, from Coastal Forest Resources Company for $512 million, subject to certain closing adjustments. The Company currently plans to fund the transaction and closing-related expenses from its existing cash balances.
Coastal is a provider of quality plywood, lumber, and treated wood products throughout the eastern U.S. The purchase agreement includes its locations in Havana, FL, and Chapman, AL, which employ approximately 750 people.
"This acquisition incrementally expands our veneer capacity in support of our customers," said Nate Jorgensen, CEO, Boise Cascade. "Near term, it provides us the ability to optimize our existing engineered wood products (EWP) asset base. Longer term, we are excited to fully integrate this strategic venture and we intend to invest $50 million into our Southeast operations over a three-year period to further our EWP production capacity."
Travis Bryant, CEO of Coastal Forest Resources Company, stated, "Coastal has a long history of manufacturing quality products and a strong reputation in the markets we serve. This transaction represents an opportunity for our talented and dedicated employees to join a dynamic organization, offering them a secure future with great opportunities ahead."
"These are well-invested and managed plants that fit nicely into our existing footprint of integrated facilities in the Southeast," said Mike Brown, executive vice president, Boise Cascade. "We look forward to welcoming the Coastal team to Boise Cascade."
The scope of this transaction does not include Coastal's parent company or timberlands assets. Closing of the acquisition is expected in the third quarter of 2022, subject to customary closing conditions, including receipt of antitrust approval under the Hart-Scott-Rodino Act of 1976, as amended.
Boise Cascade was advised by Perkins Coie LLP, as outside legal counsel, and Coastal was advised by Harris Williams, as financial advisor, and Hunton Andrews Kurth LLP, as outside legal counsel, in the transaction.
About Boise Cascade
Boise Cascade is one of the largest producers of engineered wood products and plywood in North America and a leading U.S. wholesale distributor of building products.
For more information, visit Boise Cascade's website at www.bc.com.

PotlatchDeltic And CatchMark To Combine To Create A Leading Integrated Timber REIT
Spokane, WA—PotlatchDeltic Corporation ("PotlatchDeltic"), headquartered here, and CatchMark Timber Trust, Inc. ("CatchMark") recently announced that they have entered into a definitive agreement to combine in an all-stock transaction. The acquisition by PotlatchDeltic will strengthen and diversify a leading integrated timber REIT and continue to enhance shareholder value.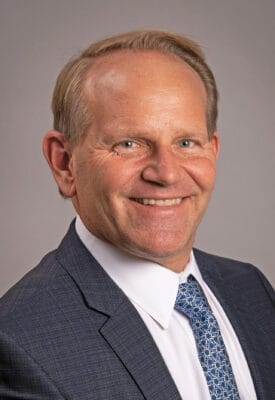 Eric J. Cremers, president and chief executive officer of PotlatchDeltic, said, "We are excited about growing shareholder value by combining PotlatchDeltic and CatchMark. With CatchMark, we gain significant scale in three states and diversify our timberland holdings into some of the strongest markets in the U.S. South. In addition, the location of CatchMark's land near large population centers provides attractive rural real estate sales opportunities. PotlatchDeltic will retain a strong balance sheet and liquidity after the merger is completed, providing a platform for continued growth. We also remain committed to responsible environmental, social, and governance strategies."
Based on the closing stock prices of PotlatchDeltic and CatchMark recently, the combined company is expected to have a pro forma market capitalization over $4 billion and total enterprise value of more than $5 billion, including $557 million in net debt.
Brian M. Davis, president and chief executive officer of CatchMark, said, "This partnership with PotlatchDeltic unlocks value for our stockholders and positions us well for sustainable success over the long term. By joining together our high-quality assets and our dedicated and talented employees, we will greatly enhance the potential of PotlatchDeltic. We look forward to working together as we integrate our two companies and capitalize on the robust opportunities for growth and success."
To learn more, go to www.potlatchdeltic.com.

Biewer Sawmill In Winona, MS Ships First Truckload
St. Clair, MI—John A. Biewer Company (Biewer Lumber), headquartered here, announced that the first truckload has shipped from their latest sawmill in Winona, MS, recently.
The Winona facility is Biewer's second facility in the South. Production will be 250-plus million board feet annually.
"We have had a great experience with our mill in Newton, MS, which began operating in early 2016, and we were able to implement enhancements to the design to improve efficiencies in Winona," said Tim Biewer, president.
Biewer's latest Southern facility will be led by the fourth generation of the Biewer family: Tim Biewer's son, Blake Biewer. "It has been very rewarding to be a part of this state-of-the-art facility from the start, and I am excited for the future of our company," commented Blake.
Biewer Lumber is a fourth-generation, family-owned group of companies that are committed to the environment and best forest practices. Biewer's family of companies currently includes five sawmills, three treating and distribution facilities, and a full-service logistics company.
For more information, please visit www.biewerlumber.com/winona.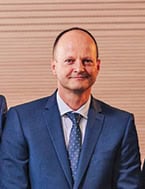 Lucidyne Completes Brand Integration With MiCROTEC
Corvallis, OR / Vancouver, BC—Lucidyne Technologies, Inc., a North American leader in automated lumber scanning and optimization, recently announced its brand integration with MiCROTEC, global technology partner for the sawmilling and wood processing industry, has been completed. Lucidyne will work under the common corporate brand of MiCROTEC to build world-leading wood scanning solutions for customers in North America, Australia and New Zealand.
"The integration of our groundbreaking patented technology and expert team into the MiCROTEC ecosystem brings scale, service and innovation within North America that wasn't possible before," said Mark Hiatt, Managing Director of Lucidyne. "Our companies share a parallel history and vision that make this a perfect evolution for us — and those we serve. Now, unified as MiCROTEC, we can offer a long-term, strengthened foundation, as well as access to an expanded product portfolio and network of support that will take our customers' businesses to the next level."
Lucidyne, known for its industry innovation, customer relationships and unparalleled support since 1985, will merge its patented software platform, which uses deep learning artificial intelligence techniques to grade lumber, into MiCROTEC's family of scanning solutions. The integration brings the best of the companies' technologies together for creating new, co- developed products, strengthening MiCROTEC's offerings as well as its focus on delivering exceptional service, according to a company press release.
"By seamlessly integrating Lucidyne's cutting-edge technology into our portfolio and offering customers additional MiCROTEC solutions for board and log scanning, we're transforming wood processing across North America, with a new sense of purpose," explained Frank Jöst, CEO of MiCROTEC. "With this integration, we've solidified our position as the largest scanning company in the world; with that comes the continued responsibility to evolve with our industry and stay on the forefront. We're growing along with our customers' needs and expectations through a commitment to innovation, partnership and business for generations to come."
The new MiCROTEC Corvallis office, working out of the former Lucidyne location, will join forces with the existing MiCROTEC Vancouver office to become one powerhouse team serving the entire North American market, as well as Australia and New Zealand. Together, they will offer customers the advantage of strong regional support combined with access to the international company's complete product portfolio. MiCROTEC's headquarters remain in Bressanone, Italy, with additional branches in Finland, Sweden and Germany that serve the broader global market.
To learn more, go to www.microtec.eu.

USDA Announces Appointments To The Softwood Lumber Board
The U.S. Department of Agriculture (USDA) recently announced the appointment of six members to serve on the Softwood Lumber Board. The appointees will serve three-year terms, beginning immediately, to Dec. 31, 2024.
Newly appointed members include:
• Brian Luoma, Tuscaloosa, Alabama (U.S. South, Flex Seat)
• George Emmerson, Anderson, California (U.S. West, Large Seat)
• Marc Brinkmeyer, Sandpoint, Idaho (U.S. West, Large Seat)
• J D Hankins II, Ripley, Mississippi (U.S. South, Small Seat)
• James Bradley Thorlakson, Vernon, British Columbia, Canada (Importer, Large Seat, Canada West)
• Jerome Pelletier, Saint John, New Brunswick, Canada, (Importer, Flex Seat, Any Region)
The Softwood Lumber Board has 14 members, including 10 domestic manufacturers and four importers. Members can serve up to two consecutive three-year terms.
More information about the board is available on the Agricultural Marketing Service (AMS) at www.ams.usda.gov/rules-regulations/research-promotion/softwood.
Since 1966, Congress has authorized the development of industry-funded research and promotion boards to provide a framework for agricultural industries to pool their resources and combine efforts to develop new markets, strengthen existing markets and conduct important research and promotion activities. AMS provides oversight of 22 boards, paid for by industry assessments, which helps ensure fiscal accountability and program integrity.
AMS policy is that diversity of the board should reflect the diversity of its industries in terms of the experience of members, methods of production and distribution, marketing strategies, and other distinguishing factors that will bring different perspectives and ideas to the table. Throughout the full nomination process, the industry must consider the diversity of the population served and the knowledge, skills, and abilities of the members to serve a diverse population.
To learn more, go to www.usda.gov

Boise Cascade Announces Executive Leadership Promotions
Boise, ID—Boise Cascade Company (Boise Cascade), headquartered here, recently announced the promotion of two of its business leaders.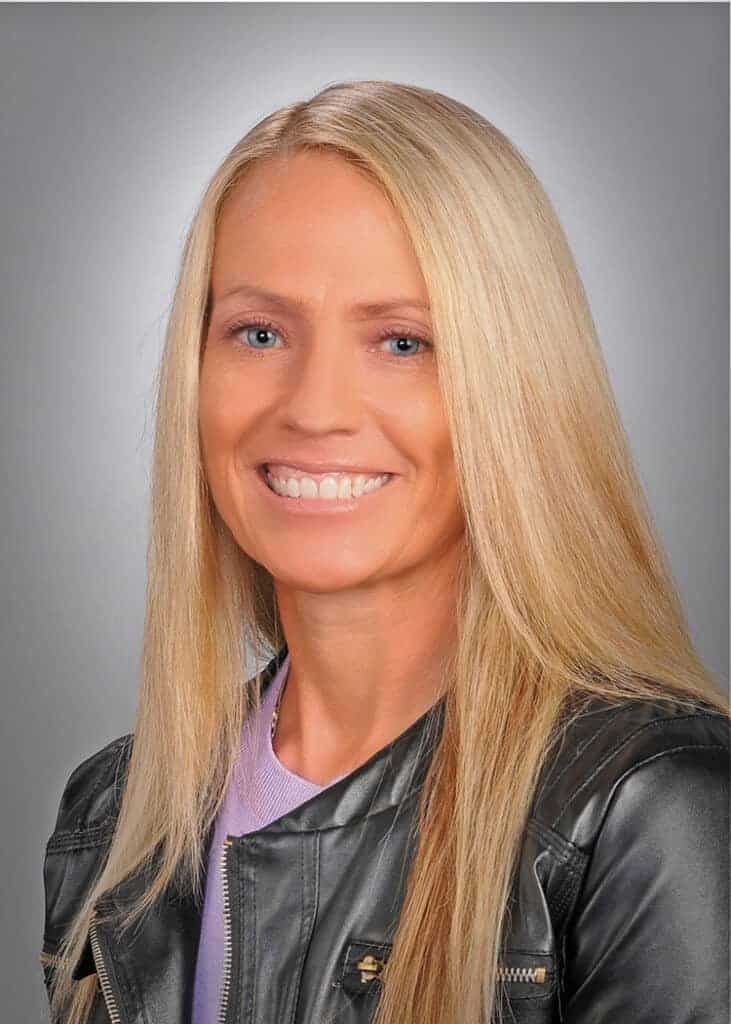 Joanna Barney has been promoted to Vice President, Western Operations, Building Materials Distribution (BMD) division. Barney began her career at Boise Cascade in 2005 as an Admin Manager at the Salt Lake BMD branch. She was promoted to Sr. Location Controller in 2012, to Branch Manager in 2015, and to General Manager of BMD Western Operations in 2021. Prior to joining the Company, Barney worked at Novell and Ion Laser Technology. She holds a bachelor's degree in Business Finance from the University of Utah. She is a member of Leading Women Executives (LWE) and serves on Boise Cascade's diversity, equity and inclusion steering committee. A two-time All-American athlete herself, Barney is the founder and Executive Director of the Utah Avalanche youth soccer club.

Troy Little has been promoted to Vice President, Finance and Commodity Sales, Wood Products division. Little joined Boise Cascade in 1990 as an internal auditor. He has a broad range of experience on both the financial side and the operational side, including serving as regional manager for six manufacturing facilities in Oregon. Little became Wood Products Division Controller in 2016, Division Financial Manager in 2018, and added Commodity Sales to his responsibilities in 2021. He has a bachelor's degree in Business Administration from the College of Idaho. Little currently serves on the board of the Western Wood Products Association (WWPA).
"I am excited to announce these well-earned executive promotions," said Nate Jorgensen, CEO. "Both Jo and Troy have extensive track records of success. Their experience and values-based leadership will help us continue to drive key initiatives to serve our customers and grow our business."
About Boise Cascade
Boise Cascade Company is one of the largest producers of engineered wood products and plywood in North America and a leading U.S. wholesale distributor of building products.
For more information, go to www.bc.com