Vancouver, WA– Sawmills can be tough places to operate. Background, technology, and strength can make or break an operation. The people at JoeScan, headquartered in Vancouver, WA, are not only familiar with the territory, but they are also continually seeking new ways to further innovate for sawmills with equipment that works both smart and hard so the users don't have to.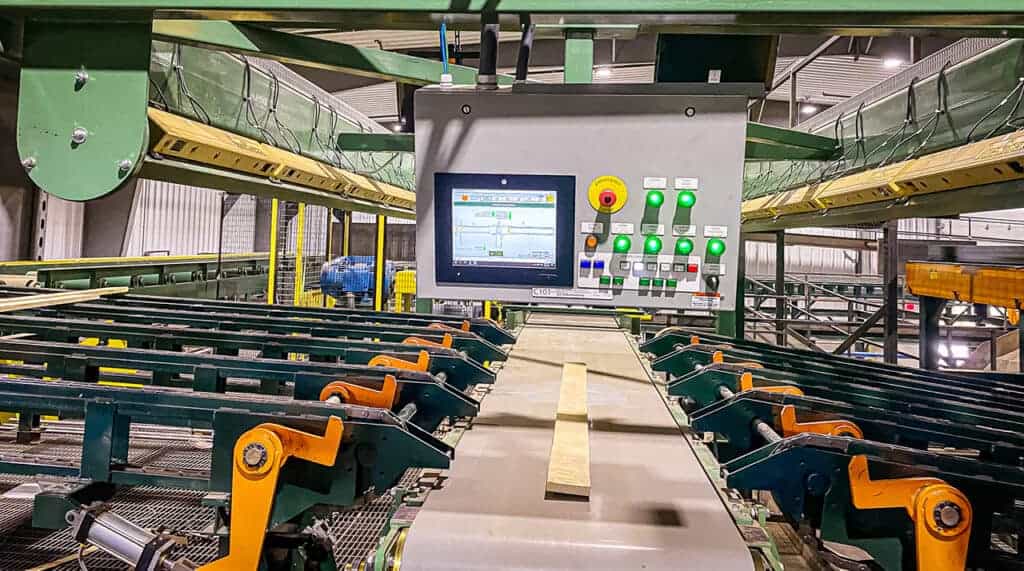 JoeScan President and Owner Joey Nelson said, "In our product design we start at the machine center by asking how we can make a better carriage scanner? How can we make a better scanner for our customer's trimmers? Not by suggesting that we have a scanner that is really exceptional, and how can we turn it into something that gets used in your sawmill? We're not a cookie-cutter operation; customization is key in everything we do."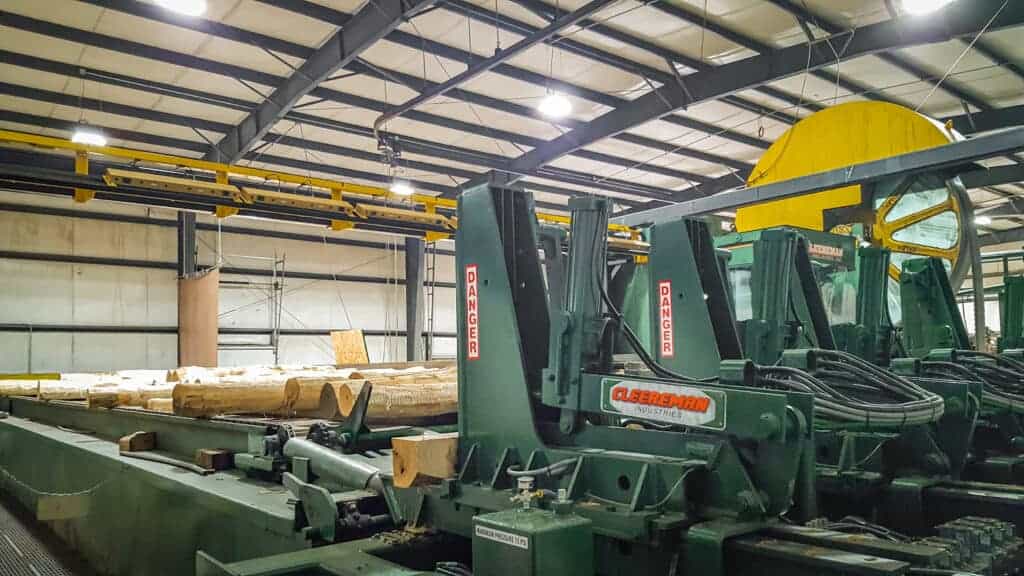 With a bachelor's degree in electrical engineering, extensive background, and fortitude of knowledge on what works and what doesn't, Nelson has been ahead of the curve in technology and innovation since he was a high school student. "My dad was an engineer as well, and he worked at Westinghouse in Hanford Nuclear Recovery. Eventually he went to work for Boeing," he explained. "At some point when he was working at Boeing, one of his buddies had him come out, and he said, 'Come take a look at this Saab equipment.' This was Saab Systems that manufactured cars and fighter jets. From there they had begun to make some inroads in automating sawmills. They were putting industrial automation technology into sawmills in the early 1980s. So, he was part of the teams that were really pioneering automation and optimization in sawmills with scanning technology.
"When I was in high school and getting into technology, he had gone out on his own, so for a summer project I wrote 'A Rail Grinder Modernizing Software,' which was software that was using 3-D laser scanner technology for the railroad industry," he explained.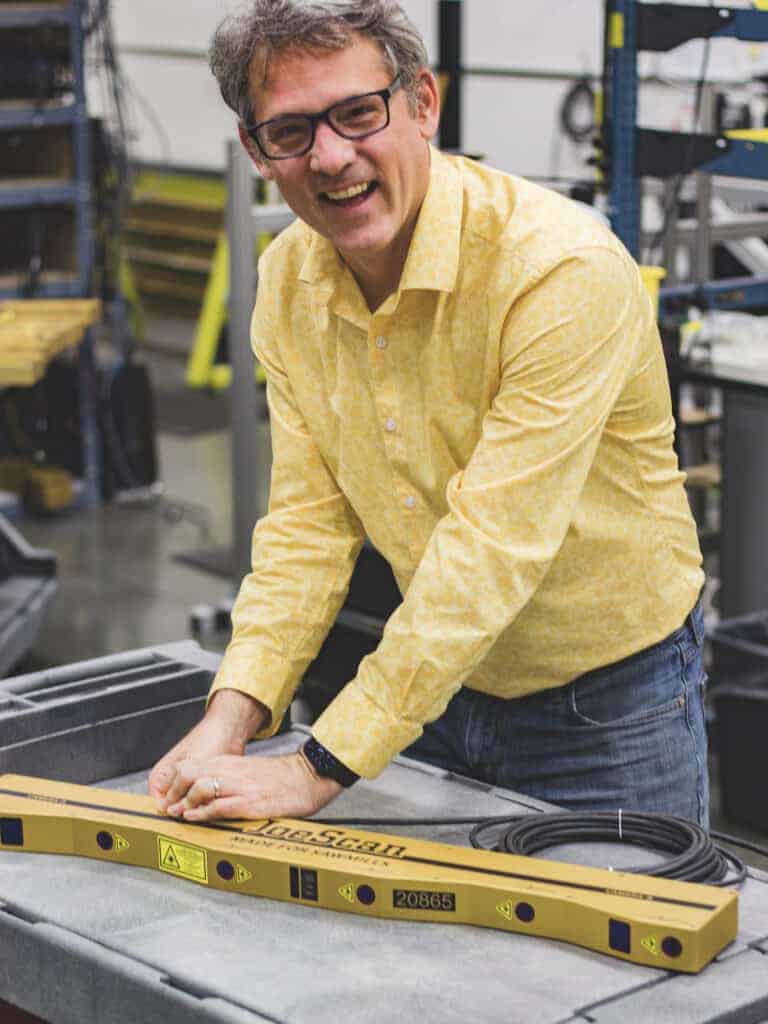 By 1999, Joey Nelson had begun to establish the roots of JoeScan. "I worked at a start-up company and pulled in some professors for a while and then, in 2002 really took JoeScan on as a full-time endeavor. That's when I started on a line of sawmill scanners. We started at the edger, and now we have worked all the way through every system from start to finish when it comes to primary breakdown from carriage to optimizing edger to precision end trimming and even upstream of that on the bucking line."
Today, you can find JoeScans in over 500 sawmills around the world, and you can find them scanning at every machine center. "Our scanners are designed to deliver accurate data, reliably, across a wide variety of sawmill applications," Nelson explained. "From the pre saw log yard to primary and secondary breakdown and transverse applications, we cover every aspect, and we cater to the customer's needs."
The carriage headrig has continued to evolve with the industry – from manually operated to photo-cell arrays to front-side-only shape scanning. And today, complete-coverage 3-D scanning is the gold standard. JoeScan's latest complete-coverage 3-D scanning is based on their next-gen JS-50 scanners, known for their simplicity, flexibility and reliability.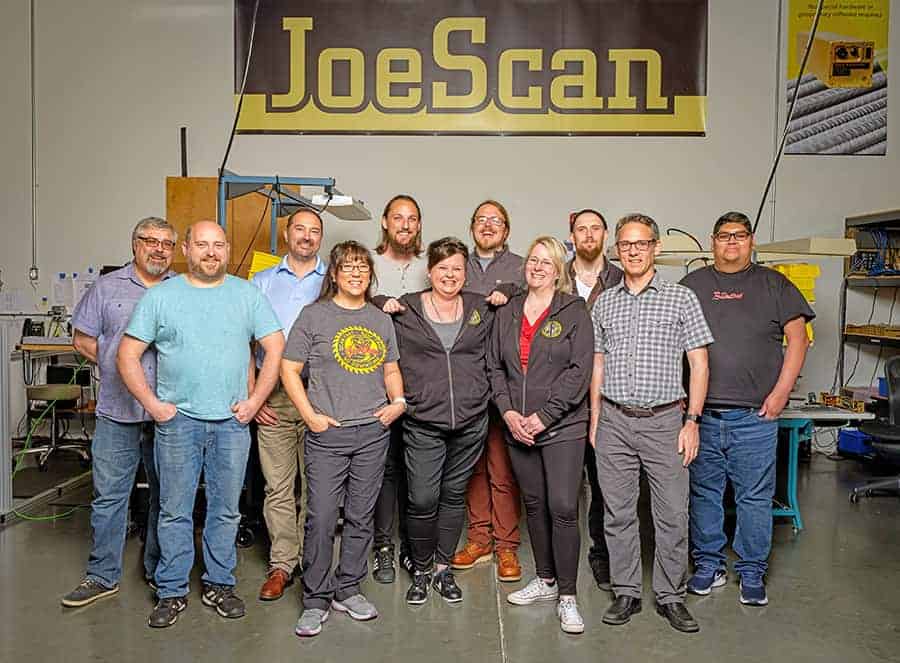 Nelson said the thought behind the company tagline, "Simple, Reliable, Made for Sawmills," is straightforward. "Simple solutions are easier to operate," he explained. "Sawmills need a partner that they can count on to get the job done right, someone who knows how a sawmill works. 3-D laser scanning provides a much clearer picture of the wood that enters and exits each machine center in a sawmill. Quality scanning allows optimization software to make the best decisions on how you cut. This equipment enables the operator to improve quality, increase yields, reduce waste and maximize value."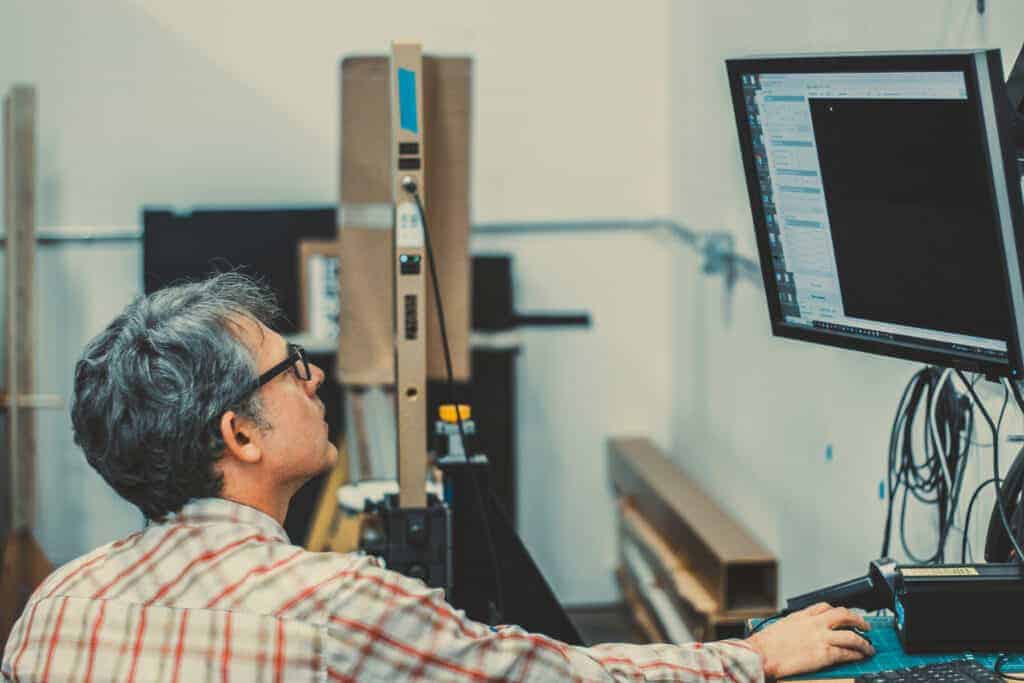 Among the keys to the success of JoeScan, Nelson said follow-through is an integral part of the operation. "Instead of selling our customers a product and then moving on, we remain just as interested, and we don't wipe our hands and we're done with you. We follow all the way through, and when there is a problem, we are here to fix it."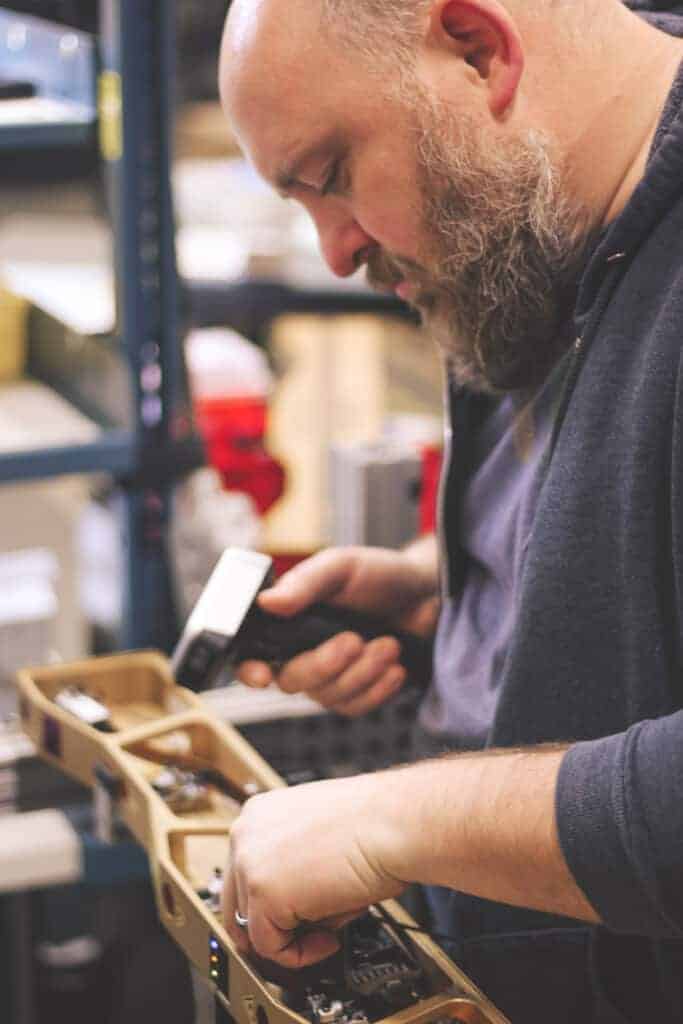 He added, "One thing that has been clear to us is that for a sawmill, this is a complete mission-critical component of their mill. If our scanners are not working, you know we are going to hear about it and that mill is losing money by the minute. So, from early on we knew we needed to offer a warranty and that we were going to stand behind our products in a way that no other company did. One of those ways was by being the first scanning company to offer a five-year warranty on our products.
"We align our interests, so our customers know that we do really make something that the mills are going to value, and our five-year warranty has been one of those things. Along with that is a focus on a fast turnaround. One of the complaints we often hear from mills about scanning hardware is that repairs are very expensive and take too long. You send them out and you get no word and then, it takes a long time to get them back. Eventually, maybe you get something back and you've got to really push for it. So, we said we're going to aim to have you send a product back and, once we receive it, three days later it is out the door and back to your mill. Most mills now are operating with at least one spare scanner. So, if they have a problem, they can pull the scanner out and put a new scanner in and it can be completed over the break. They get the head shipped back three days later."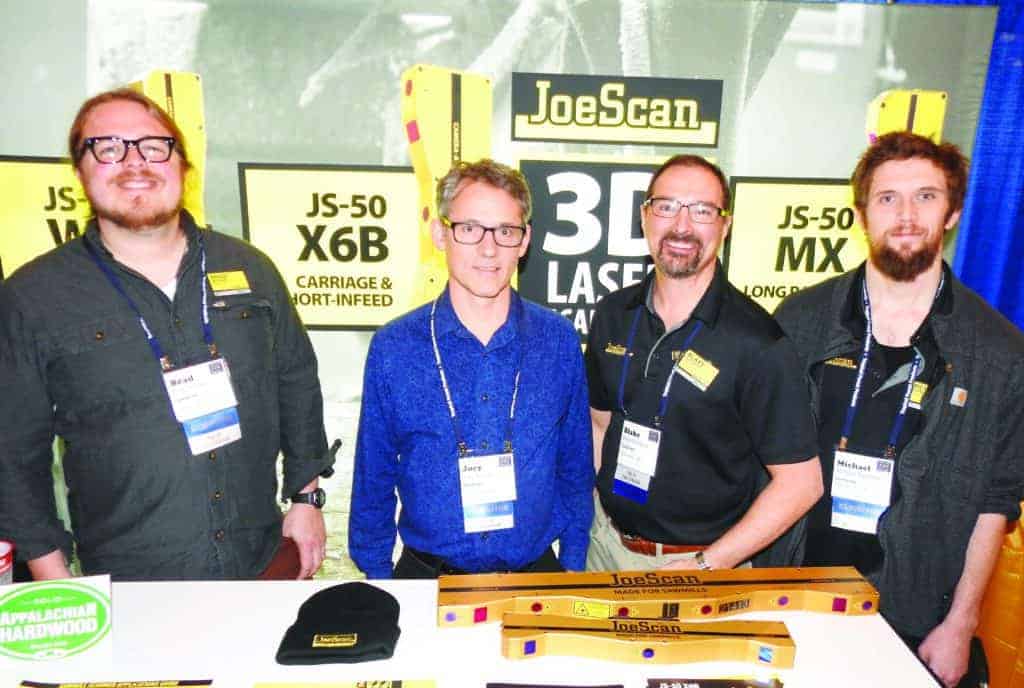 Nelson concluded, "We make scanning solutions for the sawmill industry, and we are consistently looking for ways to help improve our customers' businesses. We're launching new products continually, and we have even more in the long-term plans. The timing is perfect in a renaissance growth spurt for technology and in Hardwoods in particular. We are at the forefront of it and working with really great partners and going into great facilities. The industry is thriving, and we are a part of that. It is really a great time."
JoeScan supports its partners in the forest products industry as an associate member to the following organizations: National Hardwood Lumber Association, the Hardwood Manufacturers Association, Appalachian Hardwood Manufacturers Inc., Indiana Hardwood Lumbermen's Association, and the Western Hardwood Association.
For more information, visit www.joescan.com.