Shrewsbury, PA—To hear Brad Rehmeyer tell it, the history of Rehmeyer Wood Floors, which is located here, actually begins with cabinets.
"I'm the founder, but I started some 30 years ago building cabinets and furniture and it eventually evolved into making custom floors for people," he said, noting that the transition was not as strange as it might seem. "You see a lot of people making custom kitchens, so why not custom flooring?"
So, in 1985, Rehmeyer bought a moulder and began to explore an idea: what if there were a company that could become the go-to place for customized flooring; a business that could help customers with the design element and help them find other companies to supplement their building projects? By the early 2000s, that concept had become a reality.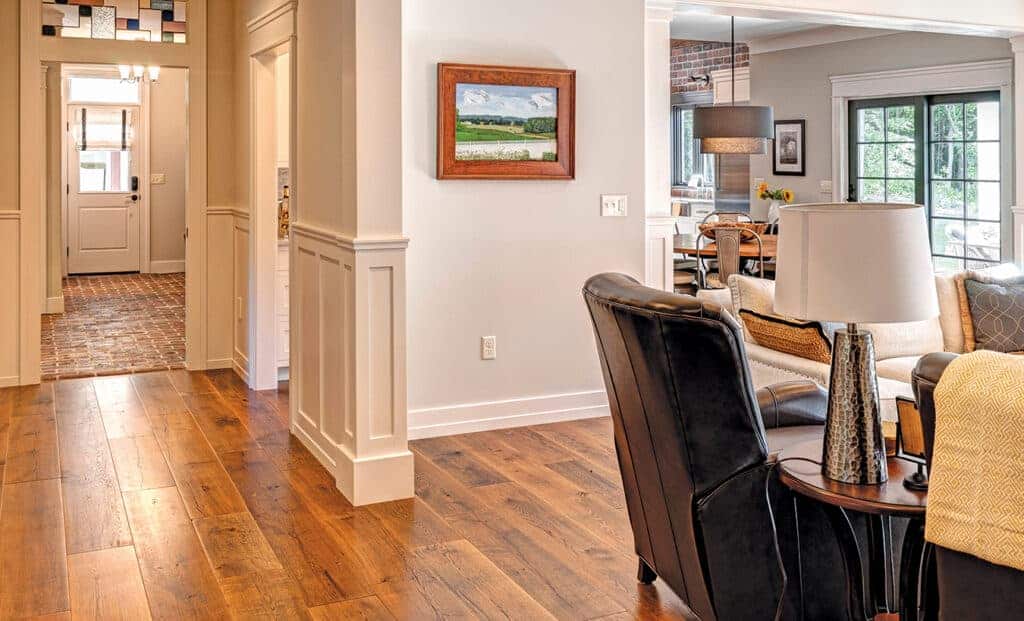 "I put in the latest automated equipment so we could be more productive," he commented. "At the beginning we were primarily contract milling floors for other companies. They would use us as a service. We would mill the flooring to their specs, providing a value-added product."
As the Rehmeyer Wood Floor line grew in popularity, the company built on its original services, offering contract milling as well as finishing services. They also began to offer a customized range of options so that companies can use Rehmeyer products as a private label brand.

Rehmeyer stated that they prefer to source wood domestically, with lumber purchases totaling 200,000 board feet annually. They buy White Oak, Hickory, some un-steamed Walnut, and some American Cherry, as well as other Hardwoods, such as Red Oak and Birch. Additionally, Rehmeyer Wood Floors features some imported lumber, such as Mahogany, from various regions such as Central America.
"When I first started, we were initially doing a lot of contract flooring," Rehmeyer recalled. "The big thing then was low-grade, pallet-grade material. The better material was culled out for flooring, due to economics. There was a lot of that being made. We are constantly evolving with our suppliers to figure out what is being made today and how to create lumber on the front end to create the best products."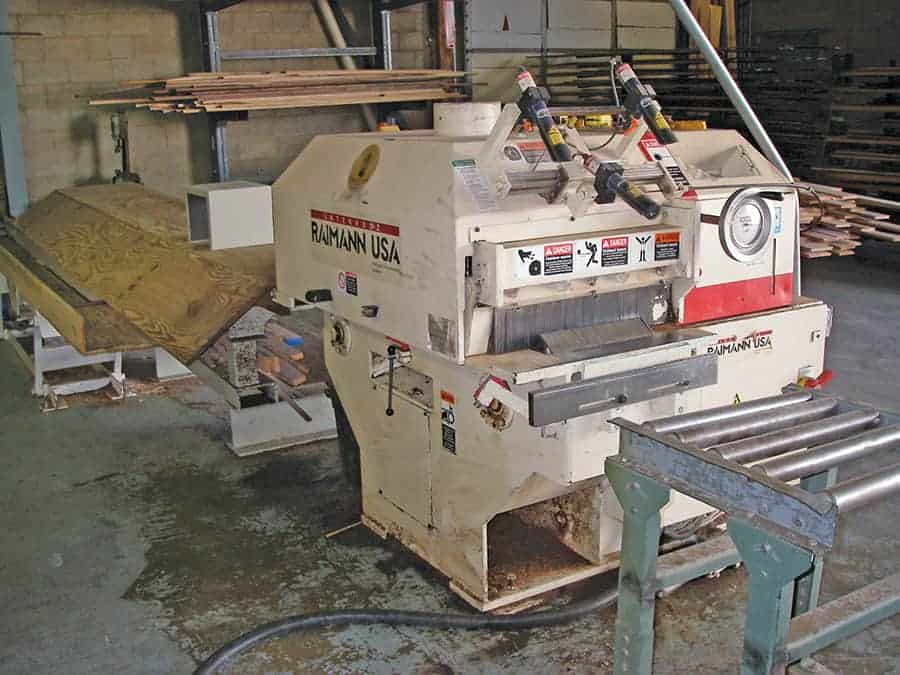 Although trends in flooring have changed over the years, some things have remained consistent. For example, Reymeyer pointed out that consumers have always wanted the natural look of wood. At the same time, customers have become far more sophisticated in terms of their tastes, due in no small part to the internet.
"We all used to look at TV to see what was out there," he stated. "Now, such a wide variety of people are looking on the internet. The consumer is far more educated than in the past."
Consumers are also more acutely aware of where their products come from, and many are looking for sustainable approaches and eco-friendly products. Rehmeyer said he sees such awareness as an opportunity.
"If our manufacturers capitalize on that, I think we can all survive and consumers will get a better product, a natural wood product," he commented, noting that Rehmeyer Wood Floors prides itself on sourcing natural products whenever possible. "Even our finishes are all natural. We use hardwax oils from Vesting of Holland; it is harder than lacquer, dries with LED technology, and is safe during manufacturing as well as in the home. We as manufacturers want to do a good thing, which aligns with consumer desires, many of whom are willing to pay a premium for natural products."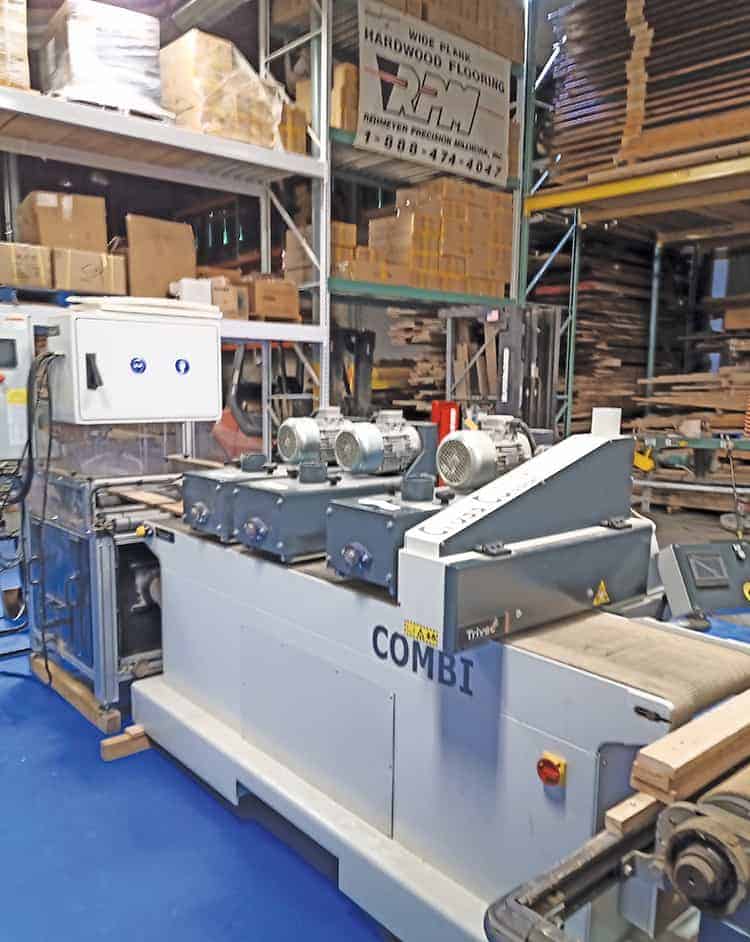 He added that another key to success lies in paying less attention to trends and more attention to customers. "Styles change all the time. One year it's gray, the next it's black or white; it's all over the place. But not everyone wants gray," he said. "Some customers are traditionalists and want brown, but some want light tones in a beach area. There are all sorts of styles out there, and it can change geographically and with the feel of the home. We listen to the end user and learn what they want to try to achieve and give them that floor for the space we are working on."
Providing this customized approach requires a streamlined operation, and Rehmeyer Wood Floors is constantly fine-tuning its production. With a staff of eight spread over a 30,000 square-foot facility, workers employ a range of optimizing rip saws, Weinig moulders and optimizing chop saws, Timesavers sanders, Trivec sanding, structuring equipment and roll coaters.
According to Rehmeyer, embracing automation does not mean sacrificing quality or customizability. Quite the contrary, in fact.
"The one thing about being a custom manufacturer is to keep pricing down and create a good working environment for the employees," he explained. "These machines are here to help us craft the wood and create the product we desire; they are a tool, but we still need craftmanship and a streamlined manufacturing process."
As a result, the layout at Rehmeyer Wood Floors is designed around the concept of efficiency. The facility features a series of conveyers, linking a number of C-shaped work shells.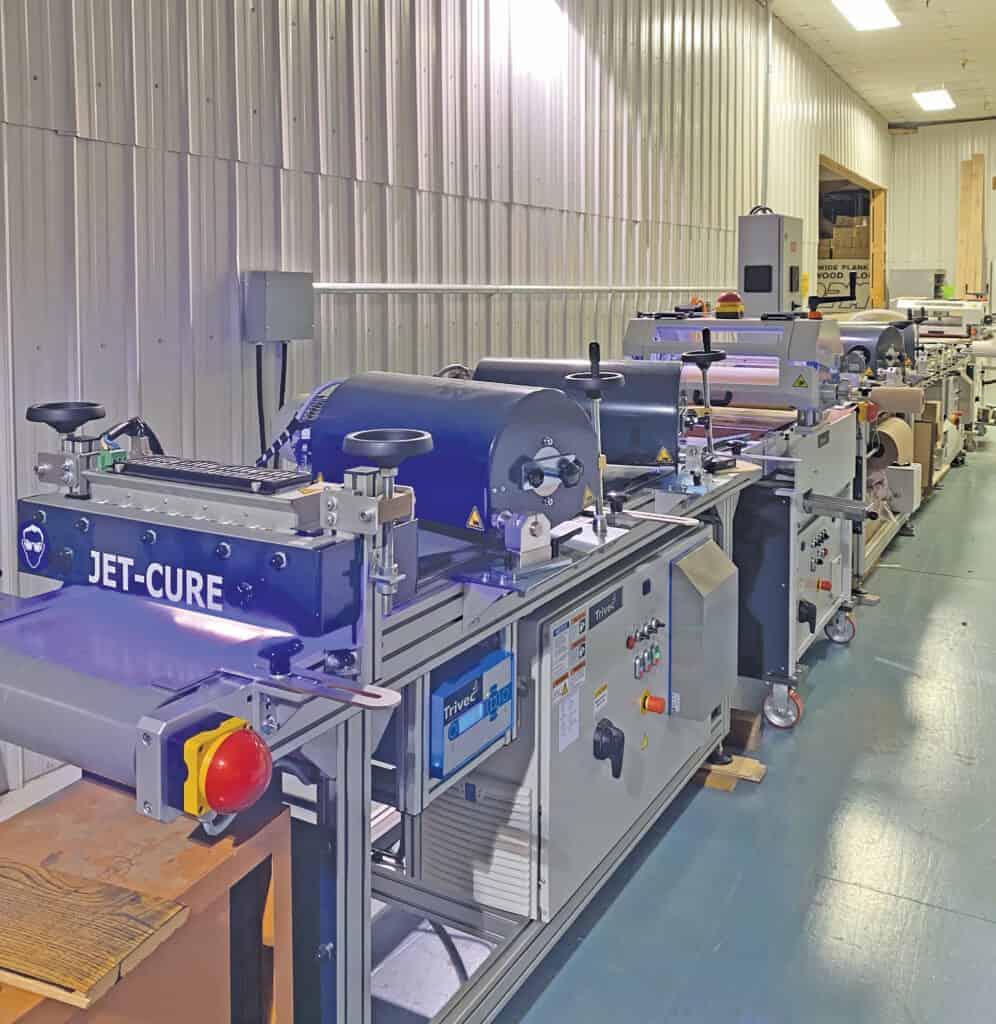 "It's not just about automation; it's also about workflow," Rehmeyer said. "Because of our various customized products, we need to also take into consideration our employees, making it easier for them to complete all of the necessary tasks while improving quality control to ensure we exceed our customers' expectations."
As far as what comes next for the company, Rehmeyer noted he does not see bigger as necessarily better, but would instead like to reproduce the model that has made the company so successful.
"I've envisioned for 20 years that we would be able to replicate a company – small, about this size – that we would build another custom plant like this one, where we have our showroom and manufacturing all in one place," he observed. "We could take something like this to Atlanta or Chicago. Instead of having a large plant in one location, have smaller plants in strategic locations."
Much of this stems from Rehmeyer's belief in localism – that success comes by paying attention to customers through satellite companies that cater to a particular geographic area rather than through a single large factory that builds standardized products and ships them all over.
"I think we need to rethink the way we do things in this country," he said. "You can offer more of a personal touch with a company that has 10 to 40 employees. I don't want to lose the feel that my store/factory has here; it has a real personal touch with our customers and our builders. They like the feel when they bring their clients in. I think that's a feel we could re-create and I'd like to expand on it."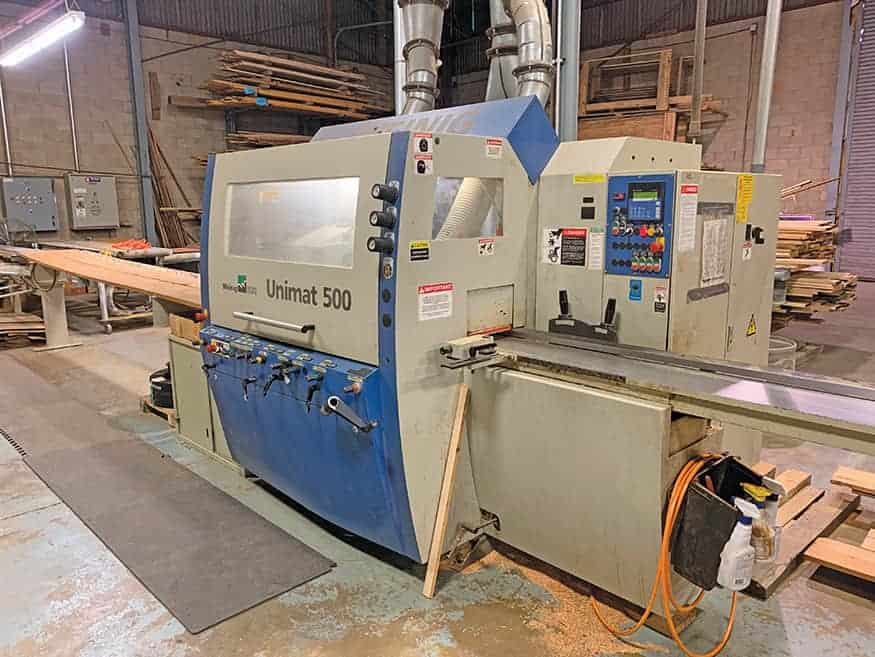 Rehmeyer stressed that the concept of localism can be extended on a global scale. "I like to think that this reflects the ethics of our company; we're not just buying wood in another country to save money. We want to make sure if we buy lumber from abroad that we are buying and supporting local suppliers there. The same is true with finishes. Our finishes come from a company in Holland that is the same size as mine. Like us, they support the local people and economy," he said. "We are trying to deal with companies under the same ethics and same business model. We look for them to be sustainable. For example, we look at certain mills for the way they grade their wood. Can they produce a product that maximizes the use of as much of the tree as possible? There are eco-friendly, educated consumers with the money to spend, who want to do it the right way. They want to do the right thing for the environment, their country, and their world."
For more information visit www.rehmeyerfloors.com.