Middlefield, OH–Marsh Valley Forest Products Ltd., based here, is a family-owned architectural millwork operation. The company purchases about 1 million board feet in domestic Hardwoods annually (4/4 thru 8/4, some No. 1 Common, mostly Select and Better). Also stocking lumber in most domestic species from Ash to Walnut, product offerings include imported Hardwoods like Mahogany and Spanish Cedar upon request.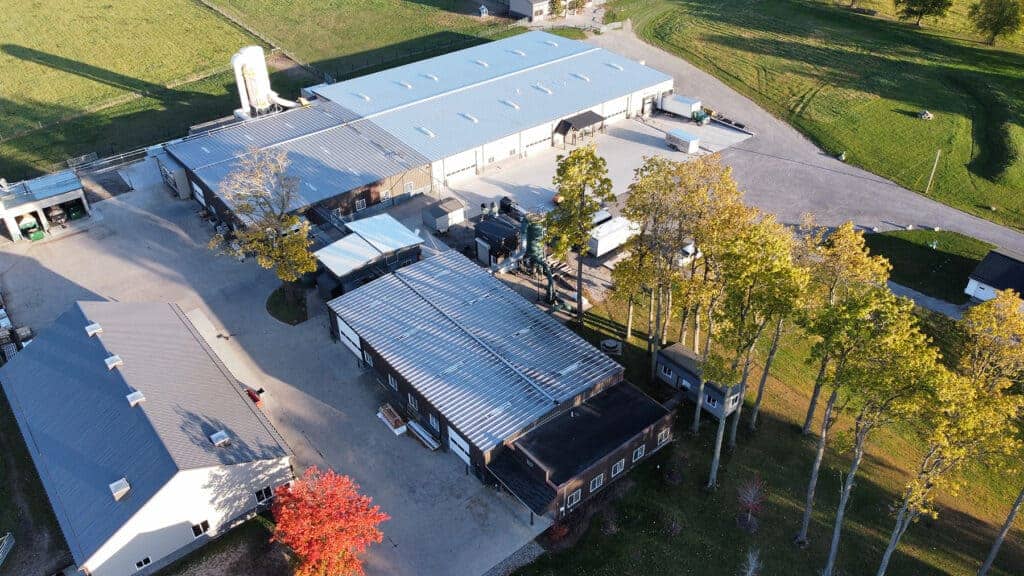 Marsh Valley Forest Products sells Hardwood mouldings, lumber, plywood, door hardware, carpentry and contractor tools to local builders and woodworking shops. The company also sells cabinet components that are made specifically for U.S. kitchen and bath manufacturer, Masco Cabinetry. Vice President and Marketing and Operations Manager Samuel Miller said, "Our primary product line is quality interior and exterior millwork, but we offer many other items. We are equipped to process large quantities of glued panels, treads, risers, S4S, rabbeted nosing, thresholds and numerous other custom profiles milled to any specifications."
The family-owned business operates from a 50,000-square-foot facility and runs one shift daily for a total of 40 hours per week. Samuel's brother Mervin serves as company president. Born and raised in a large Amish community, Mervin founded the operation in 1998 and Samuel joined him in the business by 2006. Mervin and his wife, Christina, have four children, and Samuel and his wife, Linda, have one child.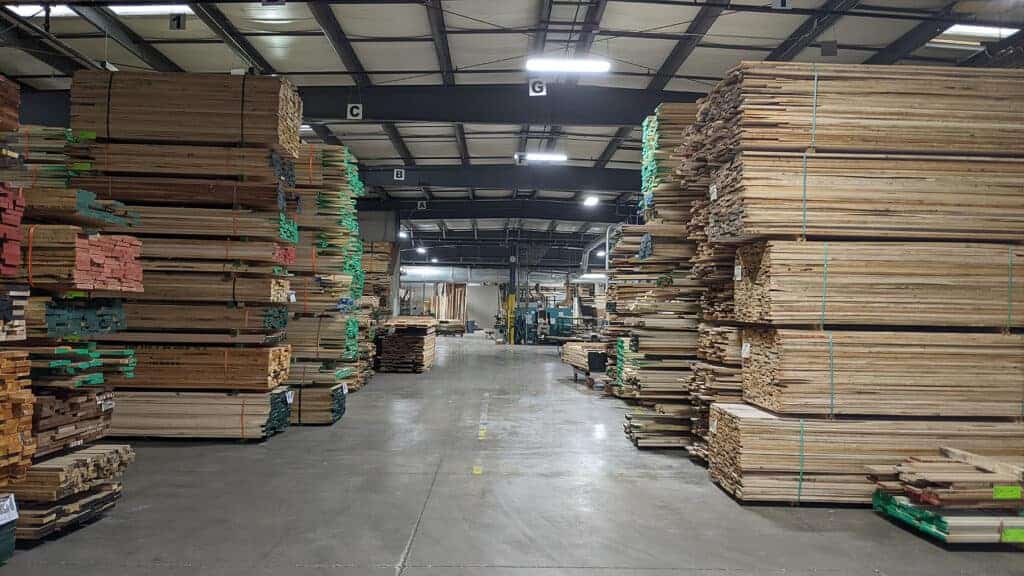 A team of skilled craftsmen was formed by additional employees and the company made a major investment in state-of-the-art equipment. "The equipment helped Marsh Valley Forest Products make larger mouldings with less effort and increased its quality and service levels," Mervin said. "We began the business with one small moulder. When we added the new ones, it allowed us to advance to a new level by completing projects more efficiently."
In 2020, Marsh Valley added 24,000-square-feet of manufacturing space and installed an additional moulder.
When asked what sets his operation apart from today's competitive business environment, Samuel said Marsh Valley makes a wide variety of custom mouldings, develops a steady stream of new knives (3,000 in all, currently), and puts each one of its mouldings into AutoCAD to make it easier for architects to integrate its products into their plans. "We put every one of our mouldings into binders that are updated annually and used by carpenters and contractors. When they're out on remodeling jobs they know what we have, and they don't have to come in and get samples."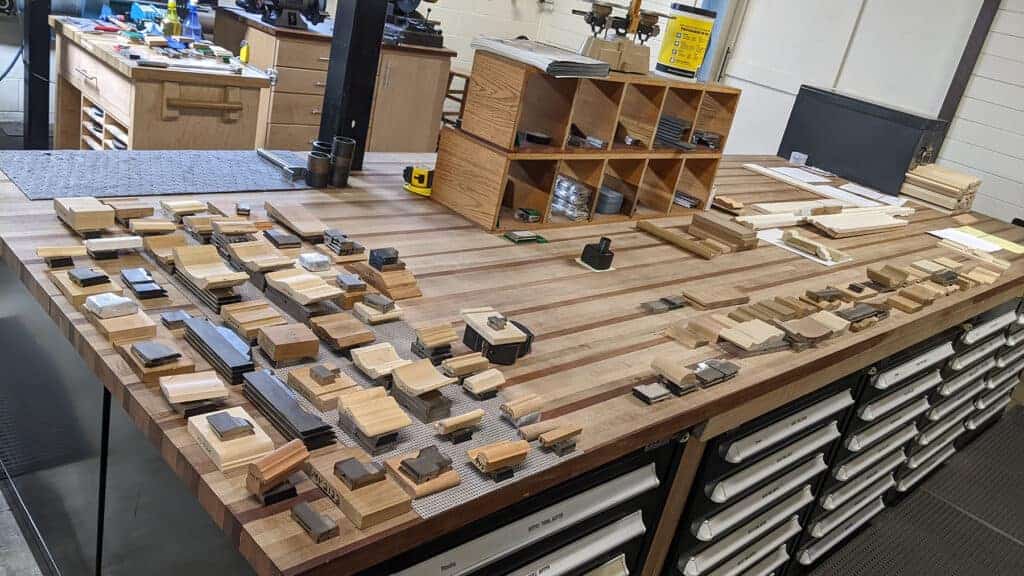 Marsh Valley Forest Products is no stranger to difficult times. Like many other companies who have survived economic downturns among other issues, when the housing market was booming in 2003 and 2004, the demand for kitchen and bathroom cabinets was strong and he expanded on that wave, but once the effects of the recession became apparent, Mervin knew he had to do something to save the business.
He had invested in equipment in 2008 to meet new markets more efficiently. But by 2009, that demand evaporated, leaving him with debt and much less income.
Like many other small businesses at the time, Marsh Valley had to create a new business structure. "It was a real challenge, but one that paid off," Mervin said. Rebuilding a customer base was vital to his efforts and he decided to go back to Marsh Valley's roots. "The most successful way to get customers was through the carpenters," he said. The focus was turned back to the initial product line and gradually the gains returned.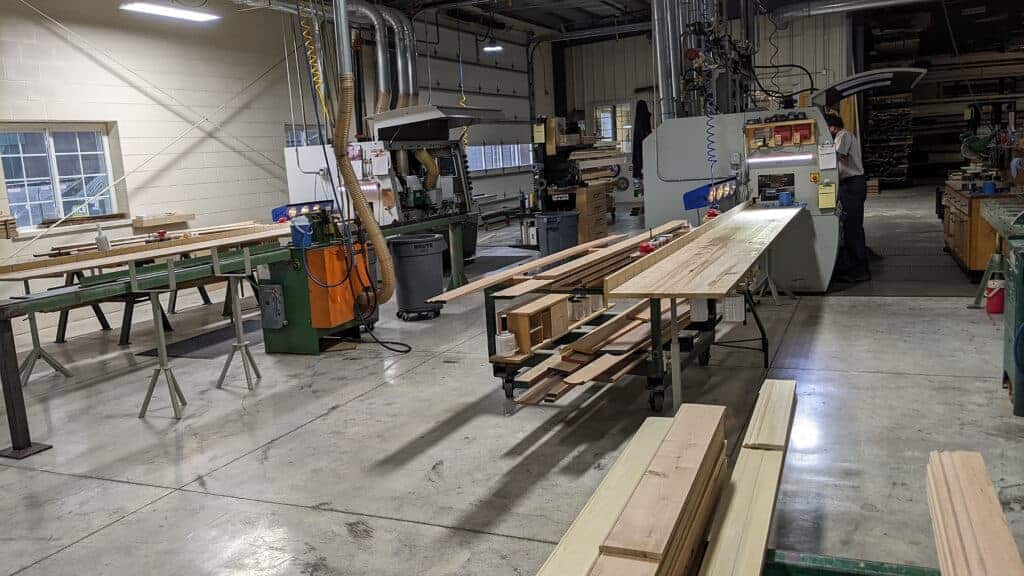 Marsh Valley began to recover and added more hardware in its inventory. They also began specializing in consulting and providing free onsite measuring, estimates and delivery during that time.
They started using trim racks at projects where Marsh Valley trim packages were being installed. These racks are made at the plant and help the builders keep their materials organized and accounted for.
"We never expected (our rack) to do what it did," Mervin said, adding the plywood racks can be put together with a hammer at each site and easily moved around.
Another economy-related challenge they experienced was fuel costs for the engines the Amish operation requires to drive its equipment. Mervin said they switched one of the two diesel engines for a natural gas engine at a cost of about $85,000. "In the first six months, it saved us enough to know it was the right decision," he said.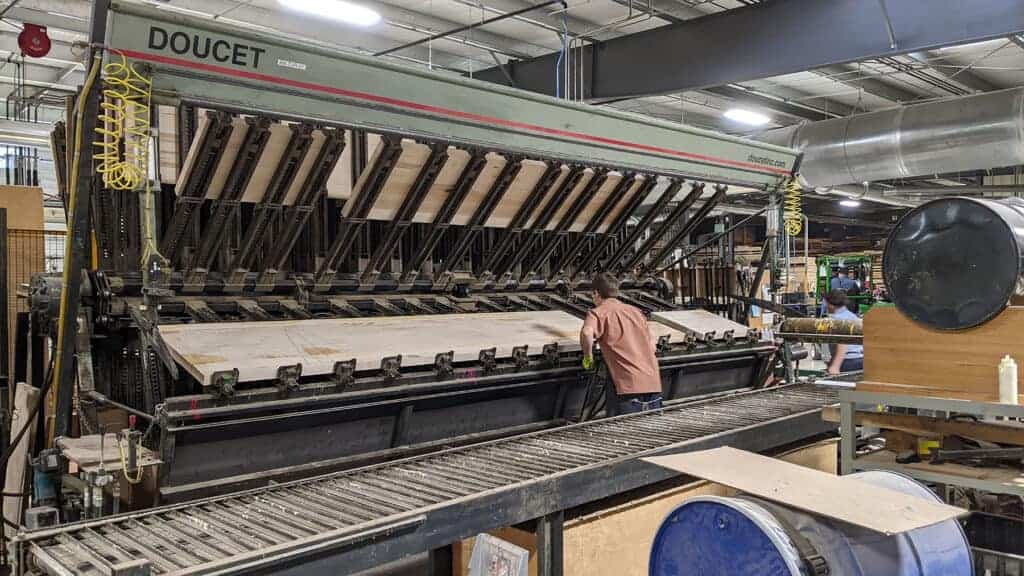 Both Mervin and Samuel are active in the growth of Marsh Valley and enjoy raising deer in the off hours. In their spare time, Samuel said, "When we're not making sawdust, we raise White-tailed Deer and have six Standardbred Broodmares and we are raising offspring for the harness racing industry."
Marsh Valley Forest Products Ltd. is well positioned to take advantage of the economic upswings and looks forward to continued growth. "We truly realize that our blessings have far exceeded our family's vision of many years ago," Mervin said. "We look forward to continuing to serve our many loyal customers while also attracting new ones."
"We offer many standard products and also entertain unusual requests if reasonably feasible," Samuel added. "We may be the missing piece to your puzzle."
To contact this company, phone 440-632-1889.