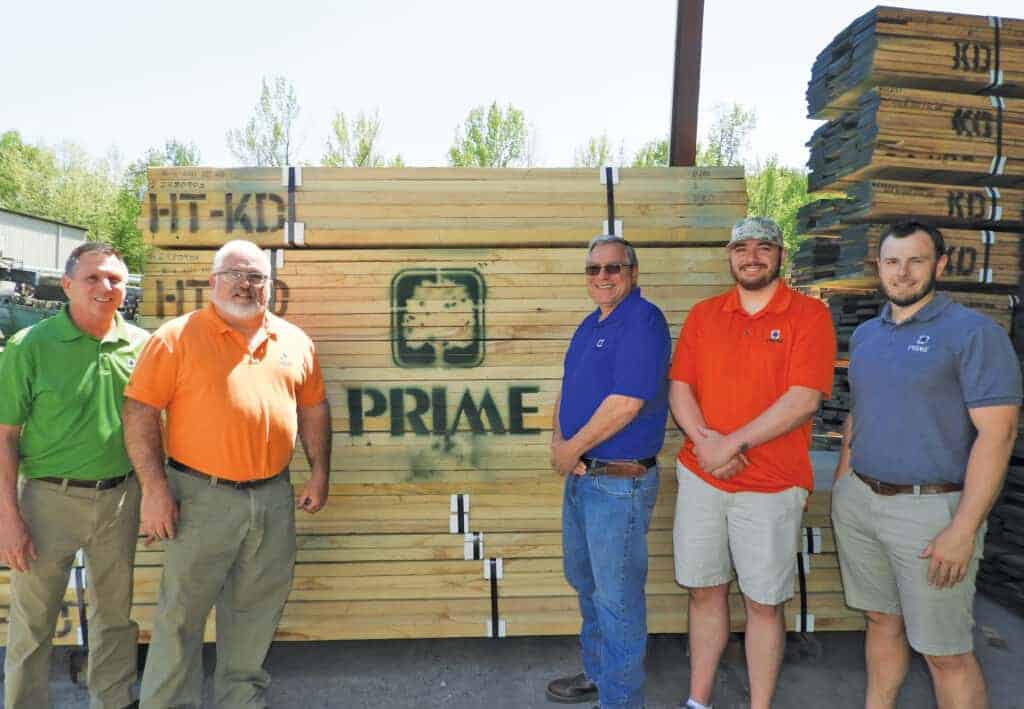 Thomasville, NC—Prime Lumber Company, headquartered here, and Prime Lumber Sawmill, in Kentucky, are members of an industry in which the growth of trees leads to valuable products. Within this industry, these two related companies, themselves, are growing.
Prime Lumber Company, a distribution/concentration yard, was started in a one-room office as a wholesaler in 1988. Shortly after that, the firm began custom-drying lumber. After renting a warehouse for a few years, Prime Lumber bought the current 48 acres in North Carolina and built the original facility in 1994. Since then, "Prime Lumber has been growing and adding to our facility and capacity as our customers' needs grow," stated CEO Bill Graban. "Prime Lumber's future plans revolve around expansion plans for better serving our customers.
"A big part of our expansion was solidifying our relationship with Joey Gray, whom we've known for many years and bought primarily Walnut and Cedar lumber from him when he was running three sawmills prior to the Great Recession of 2007 in Eastview, KY."
 "It just got to a point where I couldn't keep going from a business standpoint and all the stress. So, in November of 2019 Prime Lumber bought me out of J&J Sawmill and decided to consolidate to one circle mill.  I wanted to stay in the lumber business and had a crew of employees that had worked for me a number of years that I wanted to take care of. So, because of our relationship for many years of working with Prime Lumber Company, it worked out great for me, my employees and Prime Lumber as well. This circle mill is new, and production just came online in March of 2021," said Joey Gray, general manager of Prime Lumber Sawmill.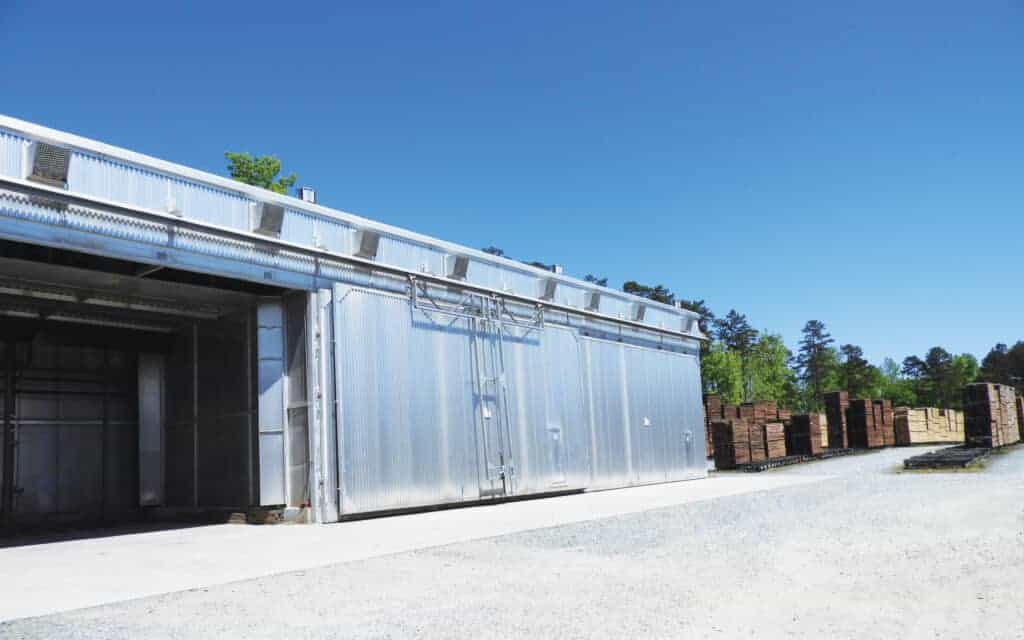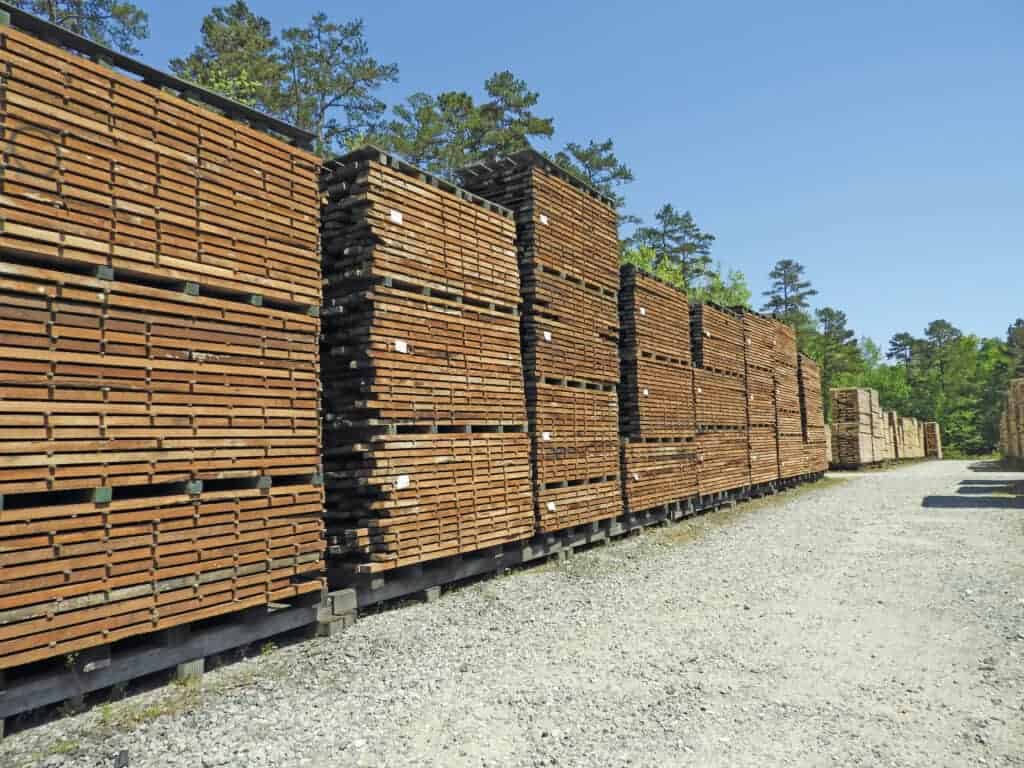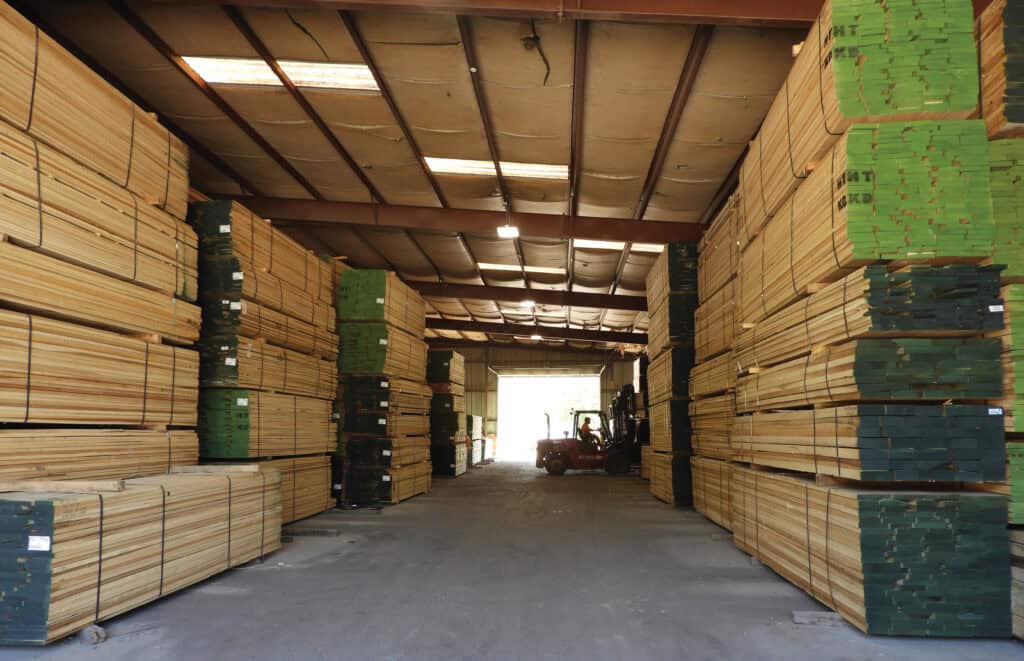 "Prime Lumber has been growing and adding to our facility and capacity as our customers' needs grow. Prime Lumber's future plans revolve around expansion plans for better serving our customers."

Bill Graban, CEO
Prime Lumber Company
Production at Prime Lumber Sawmill is approximately 10 million board feet per year. The sawmill utilizes Red and White Oak, Poplar, Walnut, Eastern Red Cedar and other species to produce cants, ties and veneer and stave logs.
Prime Lumber Company handles most species of Hardwoods including Red and White Oak, Walnut, Poplar, Hard and Soft Maple, Ash, Cherry, Hickory, Cypress and other species including Southern Yellow Pine, Eastern Red Cedar and imports. "Diversification is a key to Prime Lumber Company's success," noted Bill Graban. "Mixed truckloads and CTRs are the norm now more than the exception. Having a diverse inventory helps our customers to acquire several items at one place."
Jeffrey Neidert is president of Prime Lumber Company; Bill Graban is CEO and in sales; Greg Hubble is general manager of Prime Lumber Company, and the other salespeople are Fred Teague, Whitney Donithan, Jeffrey Neidert and Matt Neidert. Storage capacity includes six warehouses, totaling 140,000-square-feet of storage space, and a production facility that is located here on the North Carolina property. The company has eight SII dry kilns with a total drying capacity of about 480,000 board feet. Thirty-five people are employed by Prime Lumber Company and six by Prime Lumber Transport, Inc.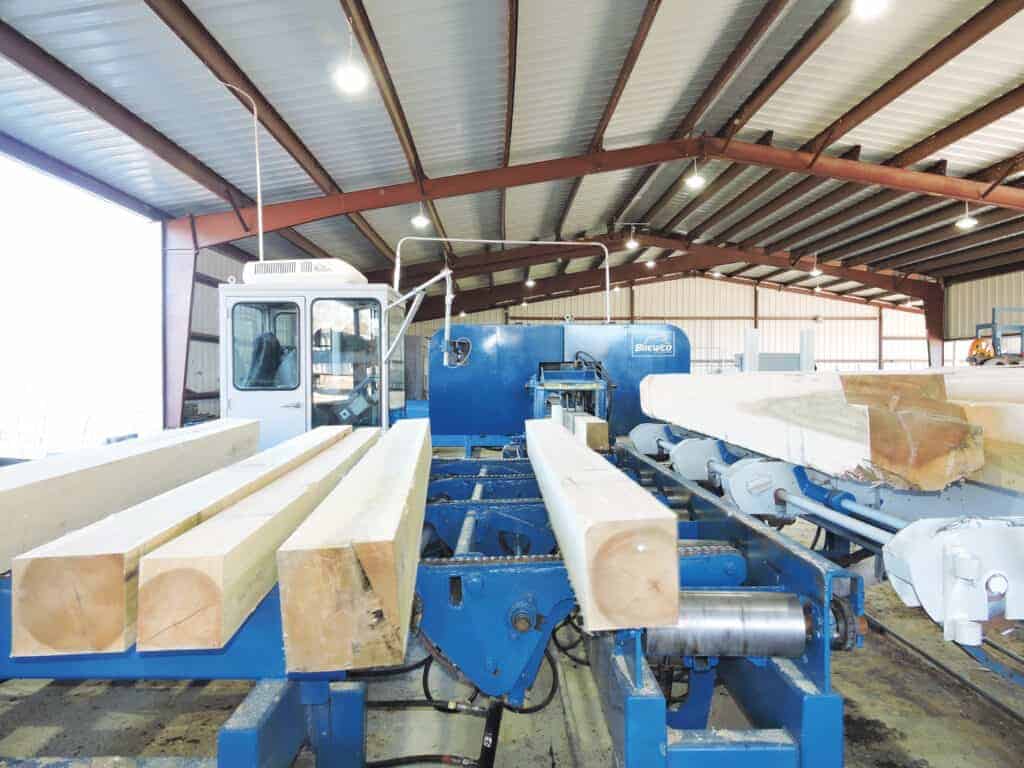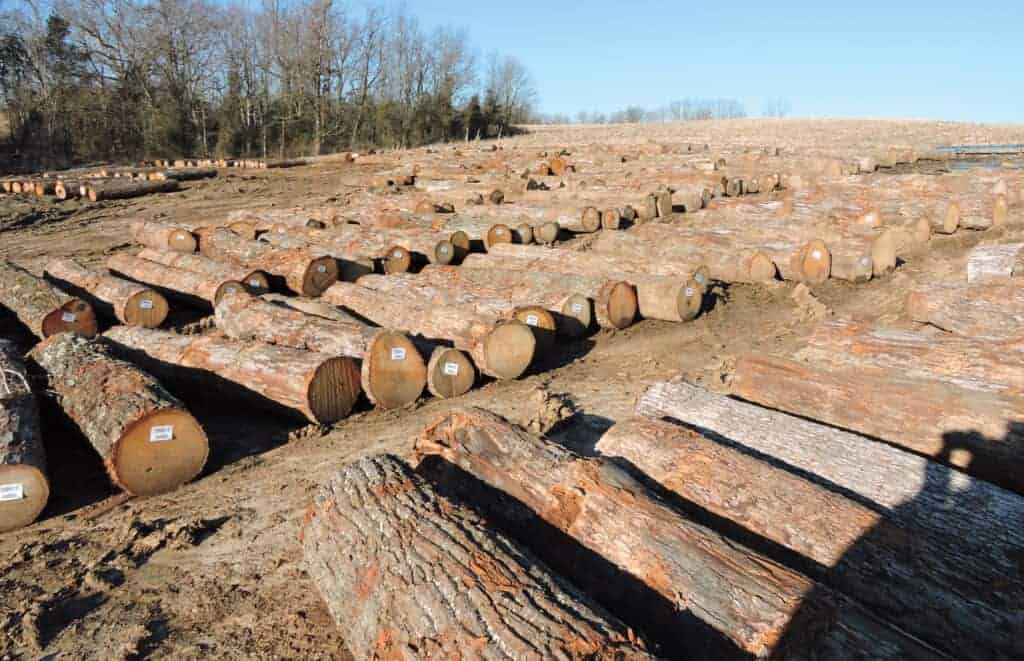 Prime Lumber Company gets green lumber from Prime Lumber Sawmill and other mills throughout Appalachia. "Kiln-dried lumber also is acquired from various trusted producers," observed Jeffrey Neidert.
Prime Lumber Company carries out value-added production by using such equipment as a Mereen-Johnson Model 524 Optimizing Saw, Newman EPR-24 planer, Baker resaw, SCMI gang rip saw, a 24-inch Goodtek planer, two stackers and two grading lines. The firm's energy system includes two natural gas boilers.
 "Our long-term relationships are the base of Prime Lumber Company's business, in addition to integrity and perseverance to provide lumber that gives good yields and allows our customers to make beautiful finished products," stated Fred Teague.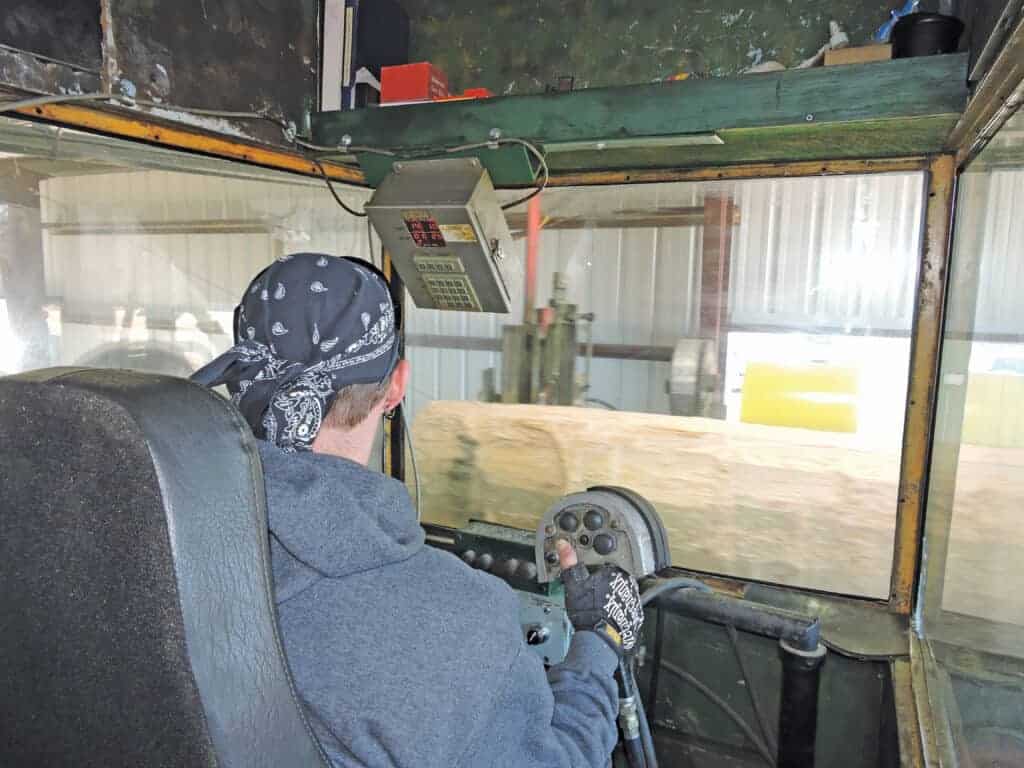 Those finished products include furniture, millwork, cabinetry, flooring, distinctive musical instruments and other decorative and useful items sold worldwide, according to the company's website.
Prime Lumber Company is a member of the National Hardwood Lumber Association, Appalachian Lumbermen's Club, Hardwood Distributors Association, Hardwood Manufacturers Association, Appalachian Hardwood Manufacturers, Inc. and North Carolina Forestry Association. The company also is FSC (Forest Stewardship Council) Certified and a member of the Forest Stewards Guild.
Greg Hubble, along with Joey, handles the sales.
The sawmill is housed in an 11,000 square-foot facility. Nine full-time employees work eight hours per shift in a 40-hour work-week.
"We designed the mill to deal with all waste products with no handling," stated Greg Hubble. "Bark is ground into mulch in line, sawdust is pulled from all machines, and chips are turned into paper chips. We also saw some unique products such as aromatic Cedar, Walnut and Sassafras, and we're always looking for specialty items."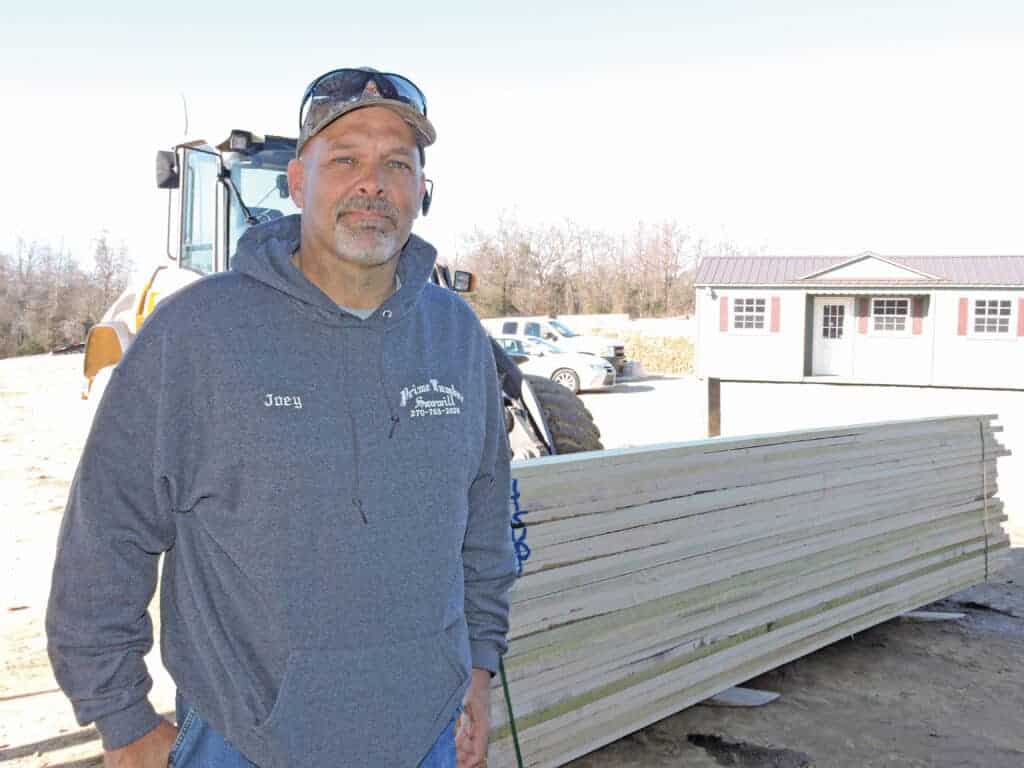 The mill has all-new electrical service to more efficiently utilize power.
Equipment includes a Frick circle mill with an Edmiston carriage, a Brewco resaw and an HMC debarker and edger. At the mill, logs are graded, sorted and debarked for production. Logs are then put through a circle mill and are sized for the resaw to increase yield. Lumber is sorted for grades and sizes.
All of the ties, cants and green lumber are shipped directly from the sawmill when they are sawn. Some of the green lumber from the mill goes to Prime Lumber Company in North Carolina to be kiln-dried. The total inventory at Prime Lumber Company including green/air dry exceeds six million board feet.
Prime Lumber Sawmill is located in an advantageous location. "The area of north central Kentucky – only about 40 miles south of Indiana – is a good area for Walnut and White Oak timber, as well as other species," said Bill Graban.
Two other strengths of Prime Lumber Sawmill are General Manager Joey Gray's industry experience and the sawmill's flexibility to produce a variety of products, making full and efficient use of the timber base, according to Greg Hubble.
Prime Lumber Sawmill is a member of the Kentucky Forest Industries Association and the National Hardwood Lumber Association.
For more information, go to www.primelumber.com.