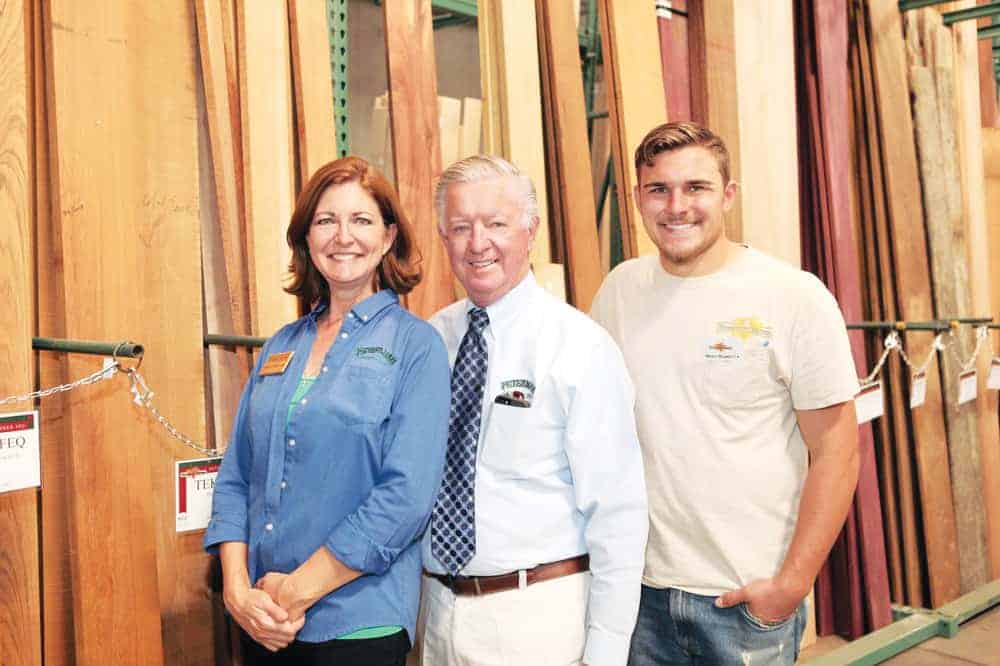 Fontana, CA–Peterman Lumber Inc., headquartered here, is a Hardwood distribution yard that specializes in architectural lumber including domestic and exotic Hardwoods and VG softwoods. Product offerings include: Hardwood moulding, glue ups, shutter components, veneers, melamine, laminates, doors, cabinetry and decorative hardware.
Purchasing approximately 6 million board feet of Hardwood annually, Peterman Lumber Inc. operates from three facilities. The corporate location in Fontana encompasses 14.4 acres with 80,000 square feet under cover and 40,000 square feet of open shed space. In Las Vegas, NV, the company operates an 80,000-square-foot distribution and storage center along with a 40,000-square-foot additional distribution center in Phoenix, AZ, which also has 10,000 square feet of laminating and storage space. Peterman is one of the few large-scale distributors that is open to the public and lets customers come in to hand-select their own lumber.
Domestic Hardwoods carried by the company include: Alder, Ash, Basswood, White, Red and Natural Birch, Cherry, Hickory, Hard and Soft Maple, Red and White Oak, Poplar and Walnut (4/4 through 16/4, FAS and No. 1C). Most species are offered flat cut, quartered cut and rift cut.
Imported Hardwoods available include: African Black Limba, Afromosia, Anigre, European Beech, Bloodwood, Bubinga, Cumaru, Goncalo Alves, Ipe, Iroko, Jatoba, Lacewood, African (Genuine and Santos) Mahogany, Makore, Morado, Padauk, Purpleheart, Sapele, Spanish Cedar, Teak, Wenge and Yellowheart and Zebrawood (FAS, SEL and FEQ, 4/4 through 8/4 depending on the specie).
With over 40 years of experience, providing top quality Hardwood lumber, plywood, and moulding, Peterman Lumber Inc. takes pride in being among the largest, most efficient suppliers of architectural lumber products.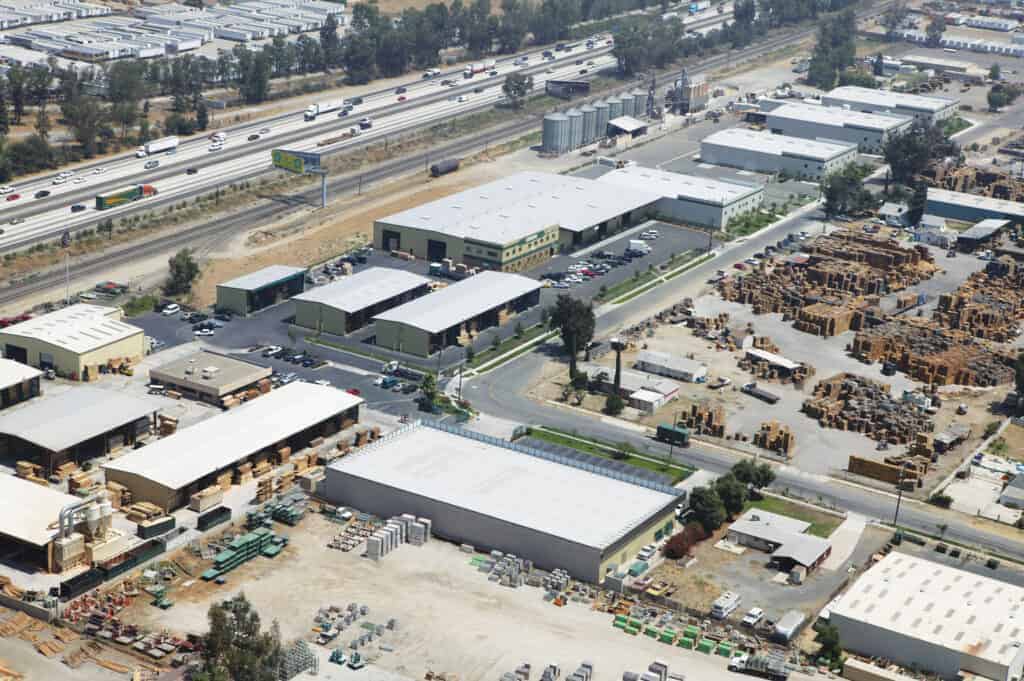 "Being family owned and operated and having employees that are like family, we can personally stand behind all of our materials and make sure that our customers receive service equal or better than the quality we offer."

Jeremy Peterman, Regional Sales Manager, Peterman Lumber Co. Inc.
"Peterman Lumber is the resource for our customers to find premium solutions in the modern age where craftsmanship, quality, and efficiency are essential to thriving," said Regional Sales Manager Jeremy Peterman. "Our vision is to continue to offer the classic materials of today and invest in the cutting-edge materials of tomorrow."
Not only does Peterman Lumber focus on architectural grades of domestic and imported Hardwoods but also softwoods for use in cabinetry, interiors and furniture. "We pride ourselves in having a full line of offerings with the largest selection of Hardwoods in the southwest to be able to provide our customers a selection to choose what works best for their projects," Peterman explained.
Founded by Pete Peterman in 1979, the operation originally carried Hardwoods, custom milling and panel products. "In 1981 we moved into our Fontana headquarters that was developed out of an olive grove off of the 10 freeway," Peterman said. "We partnered with Specialized Milling in 2000 to be able to be involved with our customers' orders so selecting the lumber, millwork, and delivery is on premises. Today we continue to have them operate on our Fontana yard. In 2006 we opened up our yard in Las Vegas, NV and we obtained the KML Melamine line and Nevamar Laminates in 2009."
By 2013 Peterman Lumber became the exclusive distributor of Formica in Las Vegas and Phoenix. "In 2015 we purchased our cold lamination press to layup HPL and veneer and we brought in Decorative Surfaces from the European market as easy finishing solutions for our customers in 2017."
In 2018 Peterman brought in made-to-order doors, European hardware styles, and a full line of coordinating materials to open up cabinetmakers to European trends.
When asked about the longevity of Peterman Lumber Co. and what has allowed them to maintain a large presence in the Hardwood market, Peterman said, "Being family owned and operated and having employees that are like family, we can personally stand behind all of our materials and make sure that our customers receive service equal or better than the quality we offer.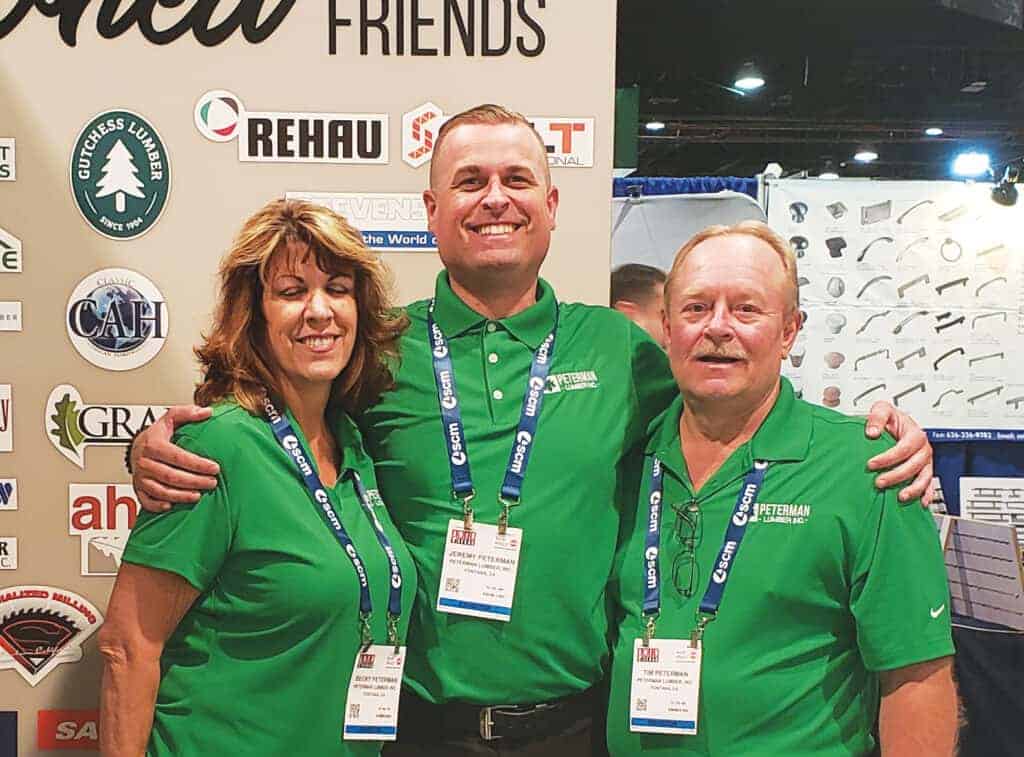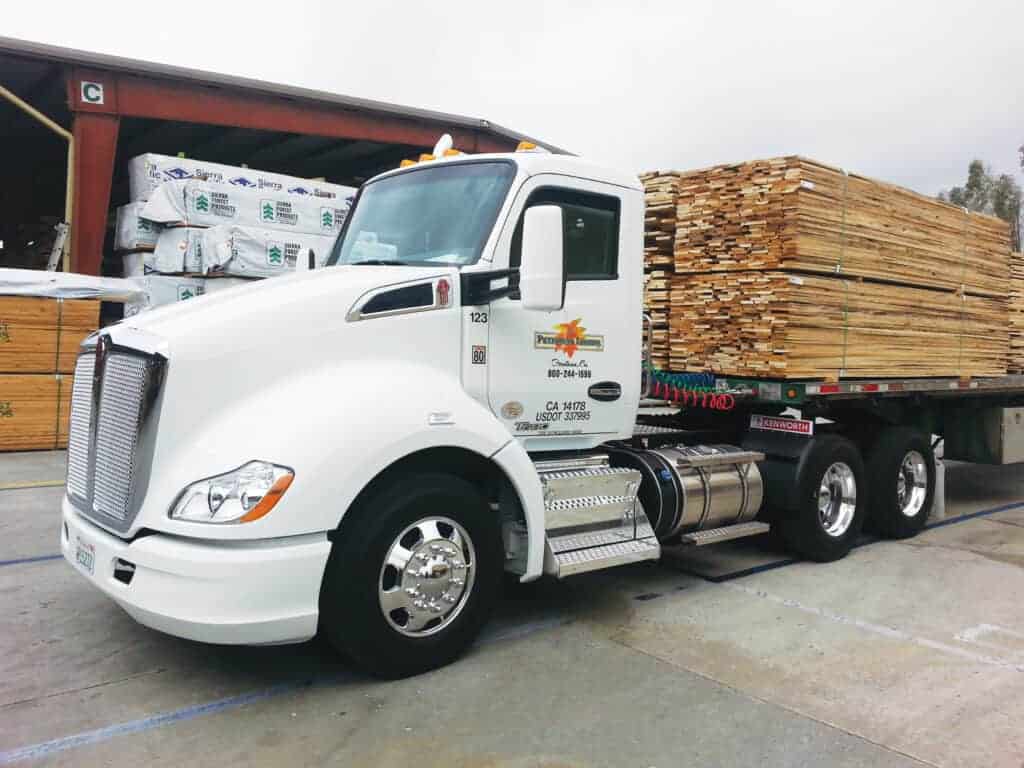 "All products that we carry are either because a customer asked for them directly or we think they would create an advantage for our customers," he said. "With materials designed to save time, reliability that puts their mind at ease, and quality that they can pass onto their customers, it adds to their bottom line to make them more successful."
He continued, "We are a third generation, strong family owned and operated company – so we stand behind all of our products and understand it is our business to support yours.
"We source our materials from sustainable mills as we realize the longevity of our business is directly tied to our ability to take care of our planet and our customers."
According to Peterman, the company's most important assets are its employees. He said, "Our people are dedicated professionals who have been trained and are thoroughly qualified for their specific areas. All of our employees are driven to help find the right material for our customers from specifications-based solutions for commercial jobs to helping our will call customers hand select just the right piece of lumber."
He continued, "We maintain a wide inventory of materials like lumber, Hardwood moulding, layup services like veneers, adhesives, and panel products to be able to offer our customers materials that they would need for all styles of cabinetry jobs."
Customer service is a priority at Peterman Lumber Inc.
Peterman explained, "Our level of service doesn't stop at the selection of lumber we offer. We deliver lumber to Southern California from Los Angeles County to San Diego County, Southern Nevada, Southern Utah, and most of Arizona with our fleet of semi-tractor trailers and mid-size flatbed trucks. We have experts at Peterman Lumber that are ready to assist our customers with all of their architectural material needs."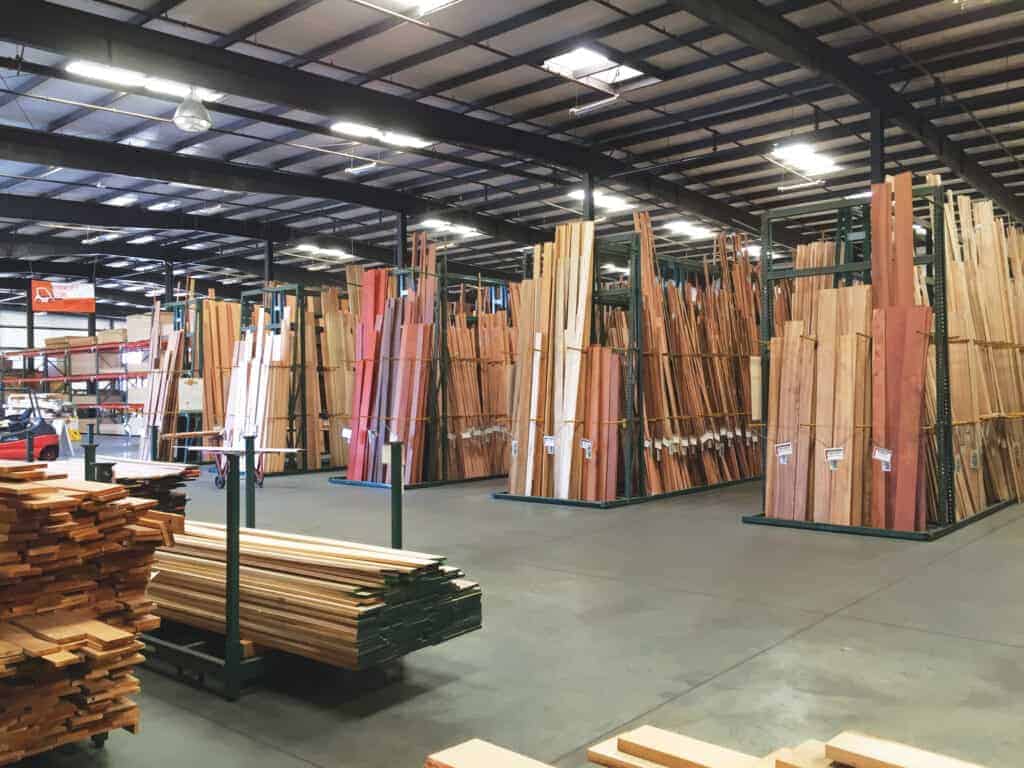 Forest Stewardship Council certified, Peterman Lumber Inc., is a member of the National Hardwood Lumber Association, Hardwood Distributors Association, Indiana Hardwood Lumbermen's Association and the Woodwork Institute.
For more information visit www.petermanlumber.com.