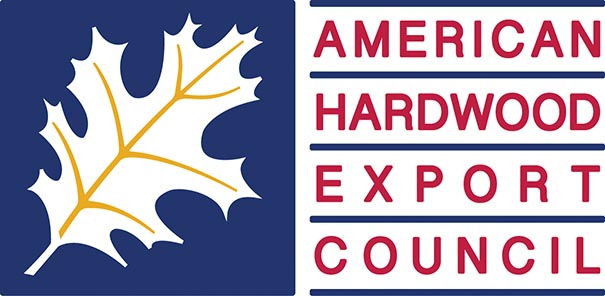 In May 2021, AHEC exhibited Perpetuum Mobile, a design project in American Hardwoods that celebrates the work of globally renowned Catalan architect Enric Miralles to mark the occasion of the 20th anniversary of his death. Perpetuum Mobile is a partnership with late architect's wife and business partner, designer Benedetta Tagliabue and their firm EMBT to celebrate the architect's life and show a lesser-known side of Enric Miralles as a furniture designer. While the architecture studio he set up and ran with Benedetta Tagliabue works on interior projects, this is the first time his design work is shown collectively at an exhibition.
Although Miralles took care of every detail of the interior design of many of his private and public projects, the architect never designed furniture thinking of reproducing it commercially. In this exhibition, models of furniture and objects that were developed mainly for the architect's home have been reproduced for display with a selection of sustainable American Hardwoods donated by AE Maderas. Miralles' creative process was often aimed at bringing life to his designs. In the Disseny Hub it will be possible to appreciate the intention of bringing life and movement applied to his furniture designs.
The last home of the architect in Barcelona was an old warehouse with the walls knocked down, leaving an open and versatile space perfect for Miralles, who imagined a house in motion, where the furniture did not have an established place or shape, but could be moved or modified according to the needs of each moment.
To make this contemporary vision of the interior space come true, he personally designed his furniture, sharing his sketches with craftsmen and carpenters, with whom he debated and experimented on these pieces. Perpetuum Mobile started from an intense search for documentation among the architect's most private archives, and from a close dialogue with AHEC about the reproduction of the nine pieces. The original design of each piece of furniture has remained the same with just a few technical updates and an update to the materials. While the original pieces were made in other timbers, the reproductions have been manufactured using a selection of four underused American Hardwood species including Red Oak, Maple, Cherry and Tulipwood, chosen for their aesthetic, performance, and environmental credentials.
During the research phase, a notebook with a detailed drawing of an unknown table was found. Named 'Mistery' table, this piece has been built for the first time at La Navarra by deciphering the instructions that Miralles left in his notes. The exhibition showcases more than 20 pieces, among them the 'Inestable', 'Dolmen', 'Troncs' and 'Tropical' tables, the 'Lelukaappi' shelf inspired by the work of the architect Alvar Aalto, several chairs that were used in projects such as the Scottish Parliament or the headquarters of the Círculo de Lectores in Madrid, as well as unpublished lamps, which Enric had started to design and left unfinished.
The structure of the exhibition symbolically reproduces the private house of Miralles and Tagliabue; the pieces of furniture are distributed in the space imitating their original position, sketches and drawings on the walls unveil details of their designs, and photos of the architect's family life show them in use. The lamps designed by Miralles illuminate the furniture and are used as decorative elements. The exhibition is accompanied by a stop-motion video and a documentary produced by AHEC that explains the meticulous process of rebuilding the pieces of furniture, based on the original idea and shows the movements that bring this furniture to "life."