Dundee, OH–A & M Kiln Dry Ltd., headquartered here, distributes Hardwood lumber and millwork. Purchasing 18 million board feet annually, all domestic Hardwood species are available in 4/4 through 8/4 thicknesses.
With three locations, owner Abe Raber said the other facilities are located in Millersburg, IN and Arthur, IL. "We have around 100,000 square-feet in OH; Northern Indiana is an 18,000 square-foot facility and in Arthur, IL we have around 16,000 square-feet," he said.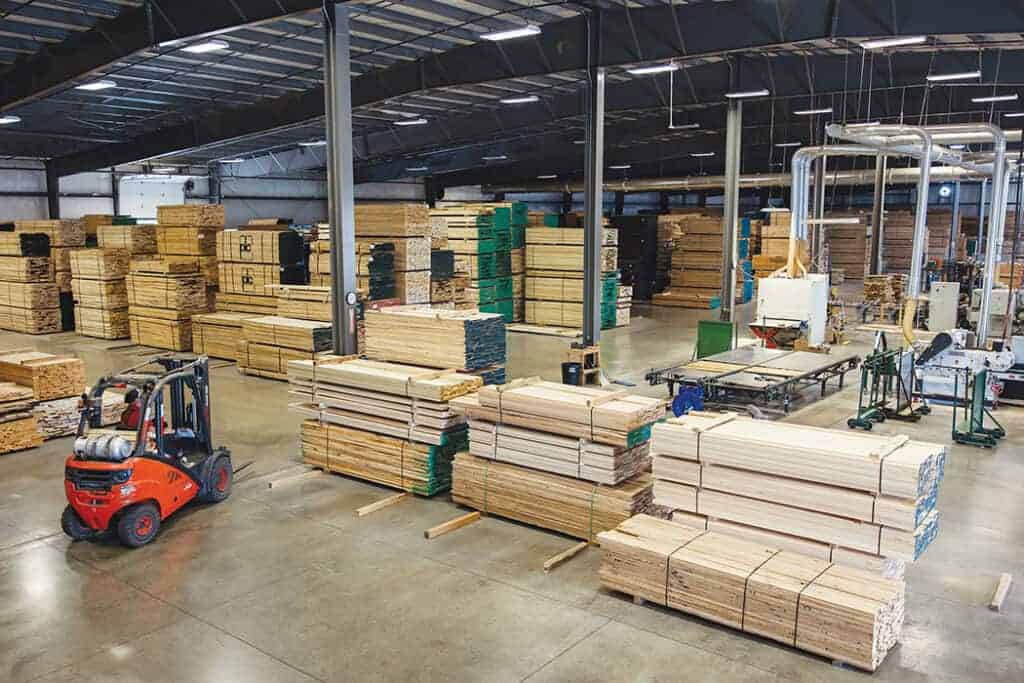 A & M Kiln Dry was established in 2009. "We started as a kiln-dried Hardwood lumber distributor," Raber explained. "In 2013 we purchased our first commercial facility and installed our first millwork setup. In 2016 we started the division in Millersburg, IN, and built a new facility in Ohio in 2018. We started with 50,000 square feet with one planer line, one rip line and a wide belt sander."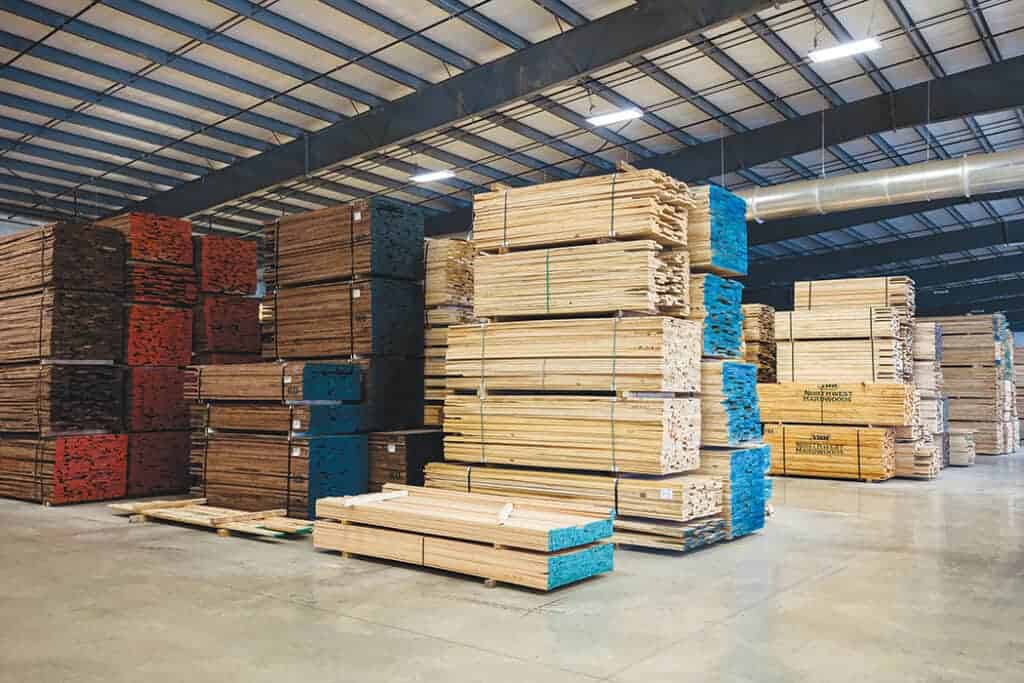 Raber has been in the Hardwood industry for most of his life. "I grew up in the sawmill industry," he explained. "I spent summers working in my grandfather's sawmill from the time I was 12 years old. My grandfather started a sawmill in 1985 and my Dad took over in 2006. Then my Dad passed away in 2012, so I and my two brothers took over the sawmill. In 2009 the kiln-dry distribution was established, basically to help move lumber off the mill back when the markets were soft and it was hard to sell lumber. In 2016 we sold our sawmill, logging crews, trucking and everything that was tied to the sawmill to Tusco Hardwoods. From there we focused on the kiln-dried distribution and integrated vertically by adding rip saws and chop saws for moulding blanks, etc.," Abe Raber said.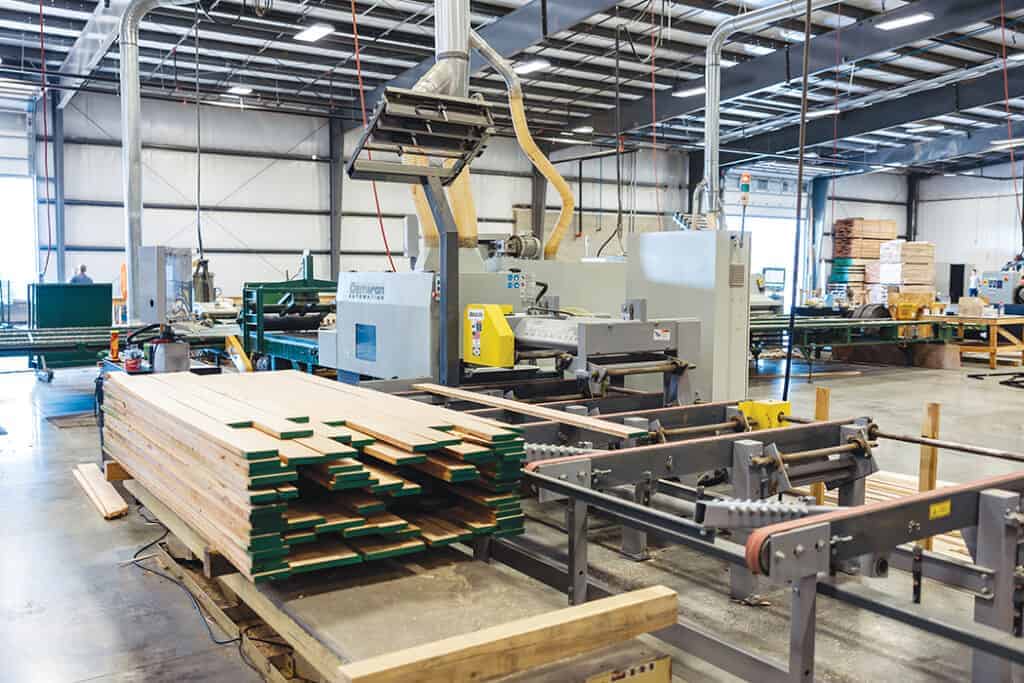 Describing the equipment in operation, he said, "We have three planer lines including a big Newman planing/grading line. We added an automatic infeed and an automatic stacker which we had manufactured and installed by a local machine shop, giving us the capability of planing/grading around 36,000 board feet of lumber per shift. Then we have two Cameron Automation rip lines and a Cantek rip line, multiple SCM wide belt planers/sanders and a Paul optimizing chop saw. Most of the millwork is done at the Ohio plant. We have a planer, rip line and a sander in Illinois, and Northern Indiana is warehouse-only."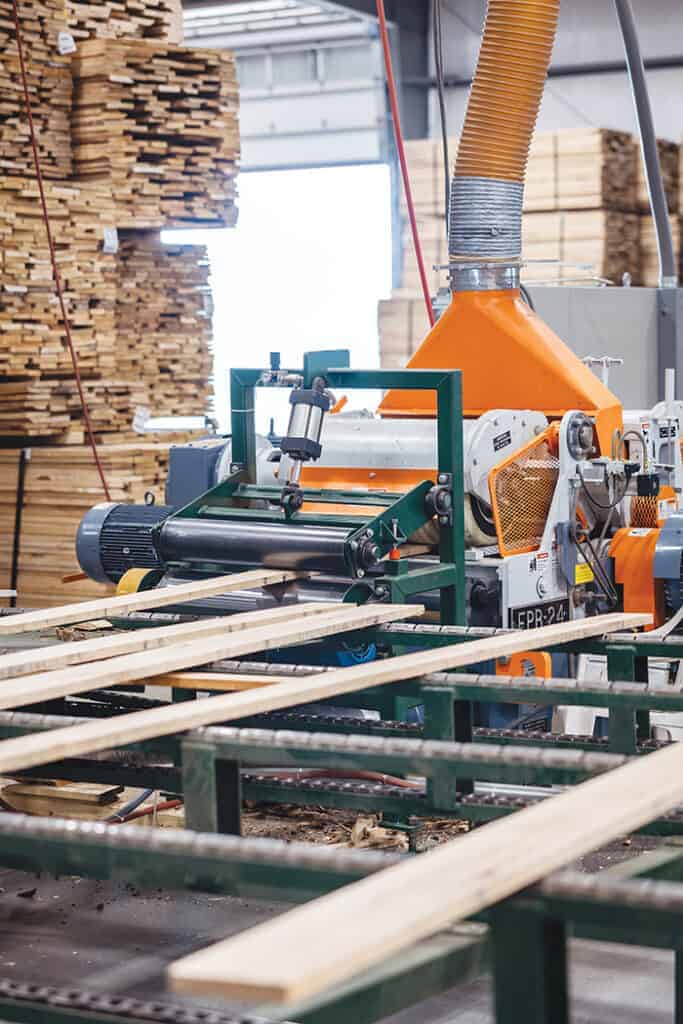 Raber said the company's Hardwood lumber is procured from sawmills, concentration yards, and wholesalers. "We purchase lumber from all over the Eastern half of the United States and Canada," he explained. "We buy everything kiln-dried in truckloads and sell it in smaller quantities. Our main focus is on our rip lines. In 2018 we put our first Cameron Automation rip line in, and at the end of 2021 we installed a second one. So, we have high volume/value ripping capacities. That's what we've been focusing on. Most of that goes into the kitchen cabinet markets. We also sell moulding blanks for the local furniture industry, trim packages, the RV industry and we have a couple of high-end flooring mills that we rip flooring blanks for."
Continually reinvesting in the operation, Raber said they also added an optimized chop saw in October of 2021. "This gives us the ability to provide cut-to-length products to our customers as well."
Raber said he believes A & M Kiln Dry has been successful in part because of employees' dedication to service. "We strive to be on-time and provide quality products. We're probably not the cheapest, but we maintain a level of customer satisfaction and quality that lets us remain competitive. Our expertise and knowledge of the products is invaluable. Over the years that we have been in business, we have built strong relationships with suppliers in all different regions. We buy products specifically out of certain regions for certain color specifications. We do everything we can to ensure the customer gets the exact product that they are needing. We take pride in providing quality products with accurate and precise millwork."
As for what's ahead for the operation, Raber said, "We have a couple of other locations that we are looking into. We are looking into adding other distribution yards into other markets. Our goal is to add another one in 2023."
Mark Loretto is the purchasing contact and Lavern Miller is the sales contact for the Ohio facility. Joey Burkholder is the general manager and contact for the Millersburg, IN facility. Marlin Miller is the general manager and contact for the Arthur, IL facility.
A & M Kiln Dry Ltd. is a member of the Ohio Forestry Association and the Indiana Hardwood Lumbermen's Association.
For more information contact them at: