Somerset, Kentucky—According to published reports, Merrick Hardwoods, located here, has acquired the assets of Southern Kentucky Hardwood Flooring, located in Gamaliel, KY. The company will remain in operation now selling unfinished hardwood flooring under the name Bluegrass Wood Products.
They will also continue to manufacture and sell premium grade hardwood pellets under the name Country Boy White Lightning.
Blake Gerughty will continue on as manager for both operations.
Merrick Hardwoods, which exports to select countries, is a diversified forest products company that manufactures and sells hardwood lumber, unfinished hardwood flooring and premium grade hardwood pellets.
To learn more, go to www.somersetwood.com.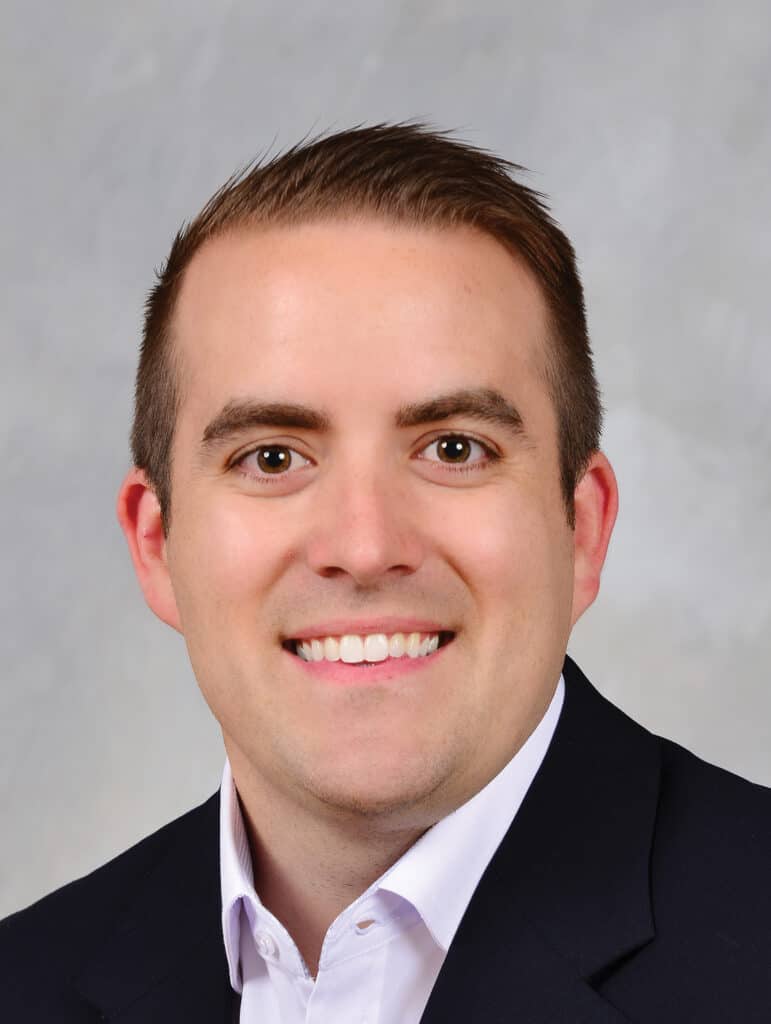 Fruitland, Idaho—In May of 2022, Woodgrain, with operations all over the U.S. and Chile, headquartered here, acquired Huttig Building Products and now the combined companies will be known as Woodgrain, with legacy Huttig locations joining Woodgrain's Distribution division.
"Since the acquisition of Huttig, our combined teams have been hard at work building a stronger future," said Todd Dame, president of Woodgrain's Distribution Division. "We have been identifying the best of both companies, standardizing business processes, investing in facilities and equipment, and collaborating to deliver more value to our customers. We are excited to go to market as one company and continue Woodgrain's growth. We also want to acknowledge and celebrate Huttig's long history as a leading distributor of millwork and building materials."
Customers can expect a continued commitment to offering a broad assortment of the most trusted specialty building materials across Woodgrain's combined locations, according to a company press release. Woodgrain will also continue to enhance value-added services, including pre-hanging and pre-finishing doors, supported by Woodgrain's manufacturing expertise.
Woodgrain is family-owned and one of the leading millwork operations in the world with locations throughout the United States and Chile. With 69 years of quality craftsmanship and service, Woodgrain is a leading producer of mouldings, doors and windows, as well as a premier distributor of specialty building products. Woodgrain, Inc. has six divisions and over 45 manufacturing and warehouse facilities in the United States and South America. For more information, visit www.woodgrain.com.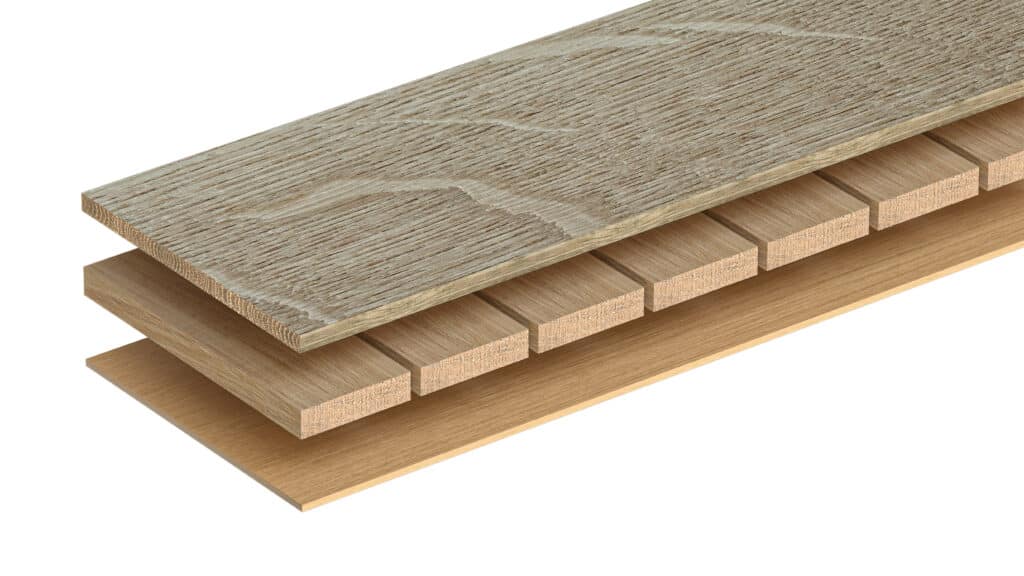 South Shore, Kentucky—Graf Bros. Flooring & Lumber, with worldwide reach, located here, the world's largest manufacturer of rift and quartered lumber and flooring products, recently introduced a new product, Ply-Core by Graf Brothers, a new sub-straight for Engineered flooring, according to Chris Moore, Vice President of Sales.
This hardwood flooring manufacturer is now making engineered sub-straight for flooring with a three-ply construction. The top layer is White Oak, the middle layer is vertical grain Poplar, and the backing is made of Aspen or Basswood veneer. Graf Brothers is purchasing the Basswood and Aspen from other companies. It is supplying the rest of the wood from its own sawmills. However, Moore said that Graf Brothers is making plans to purchase Poplar for its Ply-Core line.
Moore said that in Ply-Core flooring, the wood grains run in opposite directions through the layers, increasing stability and performance.
This new flooring is manufactured exclusively in South Shore, KY.
To learn more, go to www.grafbro.com.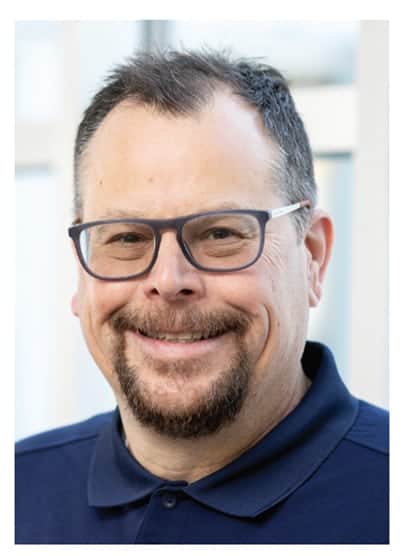 Skellefteå, Sweden—After a thorough process of finding the right match, Valutec, headquartered here, recently announced Robert Weithofer as its new North American sales agent.
Weithofer has extensive experience in the sawmilling industry and has been the sales representative of Weinig Group for the last 15 years, focusing on New England. His home base is Longmeadow, MA, but he looks forward to visiting sawmills all over the continent, learning more about sawmills' needs for efficient high-quality lumber drying.
According to Valutec's website, the desire to increase the use of wood is the ultimate reason for Valutec's existence.
Valutec has been combining Scandinavian expertise in the field of timber drying with insights into the challenges facing its customers for almost 100 years, the website stated. This has all been done with the aim of pushing the boundaries of what is possible, both in regards to value-creating timber kilns as well as intelligent control systems.
To learn more, visit www.valutec.ca.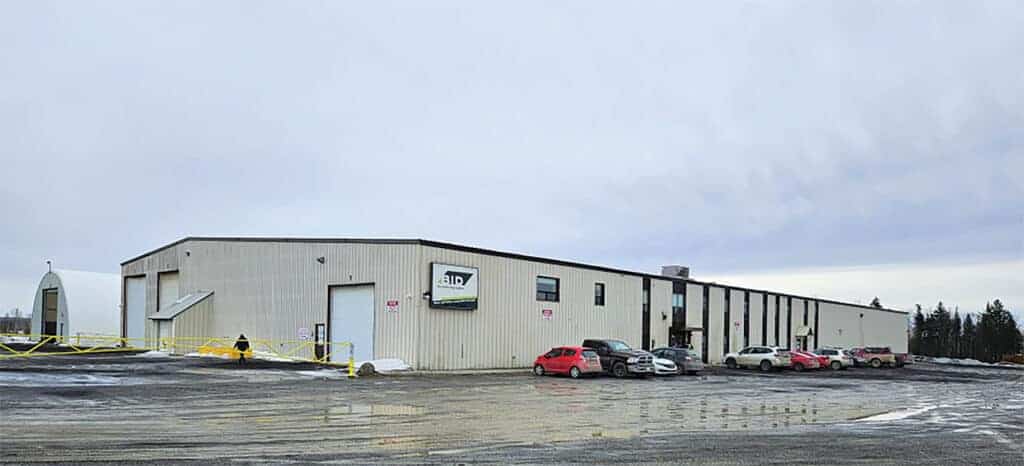 Eau Claire, Wisconsin—McDonough Manufacturing Company, headquartered here, recently welcomed BID Canada Ltd. into the McDonough group of companies. This acquisition partners two of New Brunswick's premiere manufacturing teams and facilities, combining them with the flagship location in Eau Claire, and allows McDonough to increase production capacity, human resources and product offerings.
McDonough Manufacturing was founded in Eau Claire in 1888, expanding operations to Mactaquac, NB, in 2017. Increasing demand for their machinery has necessitated a further expansion to increase capacity and meet changing market needs.
BID Canada Ltd. has over 50 years of experience in the design and manufacturing of bulk material handling systems, making it one of North America's leaders in the industry. Within close proximity to the Trans-Canada Highway and various seaports, BID has been a sought-after manufacturer in the coal, cement, potash, nickel, biomass and pulp and paper industries. The BID Canada location will remain focused on their existing customers and projects, while contributing to the production of McDonough sawmill machinery.
This acquisition is part of McDonough's business strategy to continue to offer the best machinery on the market, while employing teams of experts to service their customers, a press release stated. BID Canada will continue to operate in their facility in Woodstock, NB, retaining existing team members under the McDonough umbrella. The experience of the McDonough sales and marketing teams will allow them to further expand BID Canada's horizons across North America, according to the press release.
"This is an exciting chapter in the 135-year history of McDonough Manufacturing, and we are grateful for the support of our many customers, vendors and supporters," said Matt Tietz, vice president/owner of McDonough Manufacturing. "We are confident that this expansion will only serve to increase our capabilities and we look forward to welcoming in our new BID Canada team members."
To learn more, go to www.mcdonough-mfg.com.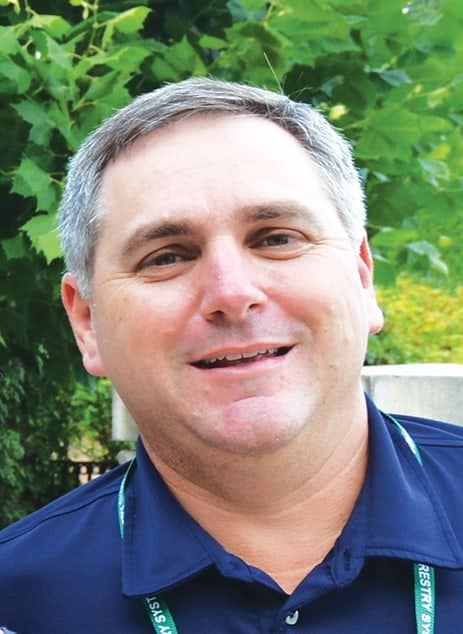 Lexington, North Carolina—SII Dry Kilns, with equipment in operation at over 2,000 drying facilities worldwide, located here, recently announced significant changes in the leadership of the company as they move into the future. SII is a family-owned and -operated U.S. manufacturer of lumber drying and sterilizing equipment and was originally founded in 1970 by Paul Mathews.
As the company has grown through the years, top executives have valued having three members of the third generation involved in the leadership of the company: Brian Turlington and Mary Mathews.
Effective April 1, 2023, Brian Turlington became the chief executive officer and Ben Mathews became president. Dan Mathews assumed the role of chairman of the board.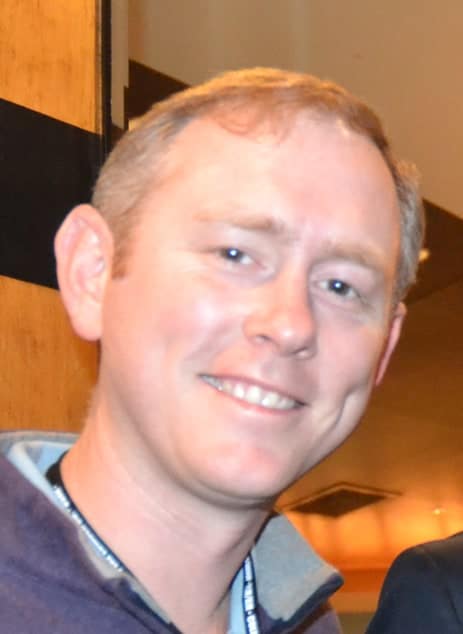 "This has been in the works for quite awhile, and it is with a great deal of pride that we will have my father's grandchildren take these leadership roles in the company he started. We all try to contribute to his legacy," stated Dan Mathews.
"As a company, we are very fortunate that Brian and Ben have very complimentary talents and make an excellent team," Mathews continued. Brian Turlington has been with the company for 28 years and will continue to oversee sales and project management. Ben Mathews has 20 years of experience and will continue to oversee engineering and production.
When asked about retirement, Dan said, "I enjoy what I do and am very fortunate to work with my family and have a lot of great friends in this industry. So, my retirement is still several years down the road."
To learn more, go to www.siidrykilns.com.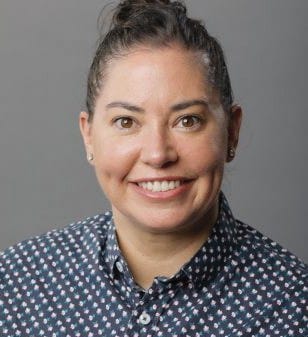 Buffalo, New York—U-C Coatings LLC, with sales in the U.S. and Canada, based here, recently announced the promotion of Noelia Cross to Eco Chemical Business Development Leader.
Cross started at Eco Chemical as an inside sales rep where she worked on selling Eco Chemical stains as well as the TempLine turf paints.
She was promoted to outside sales rep shortly after Eco Chemical was acquired by U-C Coatings. In this role she maintained and grew current Eco Chemical customers while also selling U-C Coatings' industrial line of products on the West Coast.
In her new role she will specialize in growing the Eco Chemical product line throughout the U.S. and Canada. Her focus will be on the factory-applied pre-stain decking/fencing and pressure treated markets. U-C Coatings is excited that this will position Cross to utilize her strengths and experience to excel within the Eco Chemical realm, a company press release stated.
U-C Coatings' wood protection products continue to be the premier products for the wood processing industry, the company's website states. With growing interest in sustainable forestry, profitable timber processing and eco-friendly solutions globally, U-C Coatings exports its wood protection products to more than 30 countries on six continents. The company's mission to protect, enhance and conserve forest resources is the principle that has guided them, and it remains their goal today, according to the website.
To learn more, visit www.uccoatings.com.