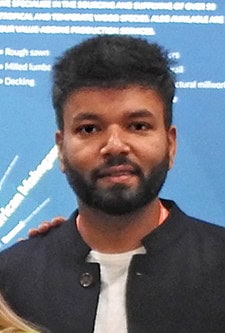 Tropical Forest Products, with its head office here, recently announced its new premium Black Label™ brand of curated, certified-sustainable tropical hardwoods graded to the highest quality. The brand's lumber portfolio consists of a selection of the finest Ipe, Cumaru, Jatoba, Garapa, Angelim, Pedra, Kebony, ThermoWood and Tigerwood in the world, according to a company press release. Exceeding industry standards, Black Label lumber is carefully and 100 percent legally sourced from South America.
"The Black Label brand is a handpicked selection of the finest lumber nature has to offer," said Kris Kanagenthran, Chief Executive Officer of Tropical Forest Products. "Each piece of lumber must meet our uncompromising quality and sustainability certification standards as we do our part to protect our planet." Tropical maintains that for customers, it truly represents the pinnacle of hardwood for architectural millwork and decking.
All Black Label products are certified sustainable by either the Forest Stewardship Council (155777) and Legal Lumber™, which is Tropical Forest Products' internal Due Care Chain of Custody environmental compliance program. Created to set stringent criteria for sustainability standards, Legal Lumber is designed to support global forest initiatives and promote environmental benefits.
Delivering excellent strength and performance in every product, the Black Label brand continues to push the industry forward, raising the bar in quality and sustainability, according to the company. Each board must be Premium Architectural Grade or superior to earn the Black Label title, and every accessory from screws to clips offers the same standard of quality to provide architects and homeowners the best lumber available. To learn more, go to www.tropicalforestproducts.com or call 905-672-8000.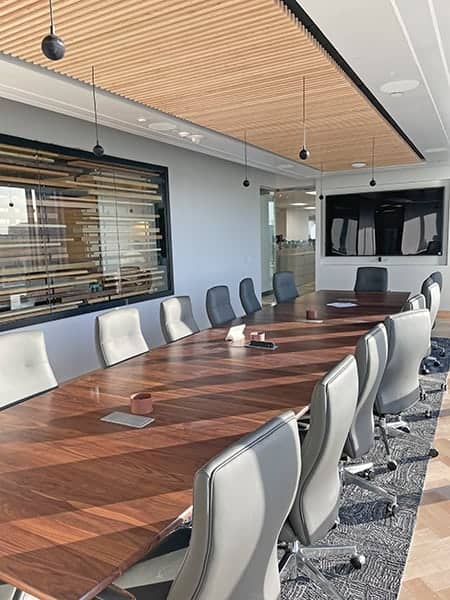 Frisco, Texas—Northwest Hardwoods ("NWH" or the "Company") recently made the strategic decision to relocate the Company's head office to Frisco, Texas. The creation of a centralized head office where functions are co-located will better position the Company for long-term success as they continue to serve as the industry leader, according to a Company press release. NWH's CEO Nathan Jeppson stated, "This is an important move for our company as we position for long term growth, and increasingly focus on delivering a world-class customer experience."
This relocation is focused on NWH's corporate and functional teams, with commercial teams, resource and lumber buyers and all those who need to be in local markets across the globe unaffected. There will also be no impact on the Company's manufacturing footprint. In the near term, the Company's offices in Beachwood, Ohio and Tacoma, Washington will remain open.
In this newly completed, 19,000-plus square foot space, NWH is proud to showcase beautiful product from several customers including their solid wood board room table and three additional conference tables from Gat Creek (Berkeley Springs, West Virginia), one conference table from Kirk Kreations (Tulsa, Oklahoma) and hardwood flooring from Baird Brothers Fine Hardwoods (Canfield, Ohio). This space has increased efficiencies and collaboration, which will improve the quality and service levels and enhance the communication and connectivity the market can expect from Northwest Hardwoods, the press release stated.
The Company is excited about this relocation and is looking forward to continuing to build a world-class organization in the Frisco area, the release said.
"We are thrilled to welcome Northwest Hardwoods to Frisco as a market leader in their industry," said Jason Ford, president of Frisco Economic Development Corporation. "Frisco continues to be one of the top destinations in the nation for out-of-state corporate headquarters relocations because of Frisco's pro-business culture and top tier lifestyle amenities." To learn more, go to www.northwesthardwoods.com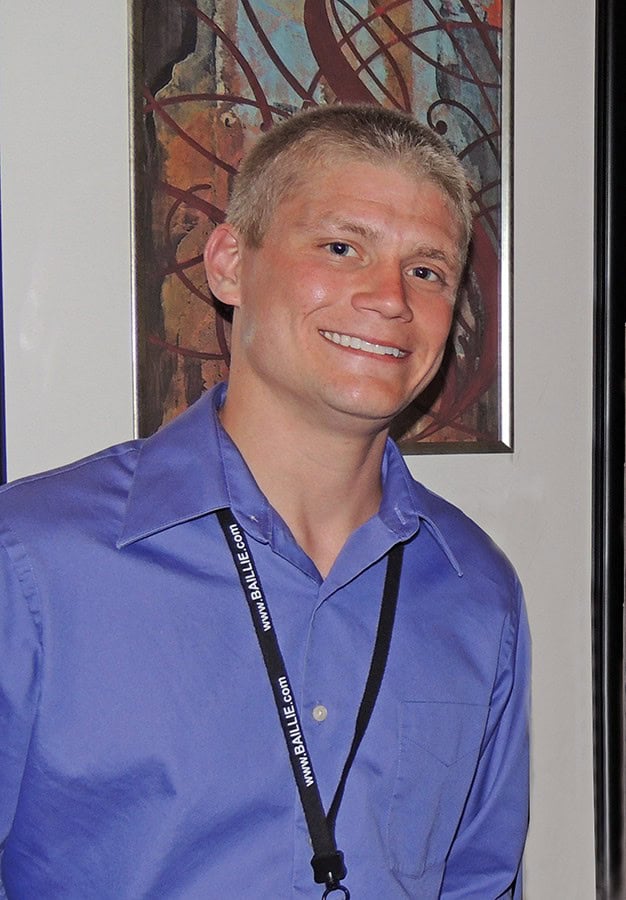 Fayette, Missouri—Tony Pescaglia was recently promoted to salesman for MO PAC Lumber Company, located here. MO PAC Lumber handles American Black Walnut, Silver Leaf Soft Maple, Aromatic Red Cedar and Northern Red Oak kiln-dried lumber.
Pescaglia began working at MO PAC part-time in the summer when he was 16, setting sticks between layers of air-drying lumber. In his mid-20s, he began working full-time for the firm, stacking lumber on the chain at the mill, operating a variety of machines, assisting with the operation of their eight dry kilns and working as yard foreman. In February of this year, he became a salesman.
Pescaglia graduated from Hickman High School in Columbia, Missouri and Cum Laude from the University of Missouri in Columbia, Missouri with a bachelor's degree in business. In his free time, Pescaglia and his wife enjoy taking their two children to the kids' activities. He also likes coaching wrestling for the youth program in his area and woodworking with his best friend, his grandfather and his father Bucky Pescaglia, president of MO PAC Lumber.
Tony Pescaglia is taking the place of Grafton Cook III, MO PAC sales manager, who is retiring this month, after 32 years in the forest products industry, 20-1/2 of those at MO PAC. Bucky Pescaglia stated, "Grafton has a tremendous knowledge of the hardwood industry. His family has been involved in the hardwood lumber business for over 100 years. He always represented our company with class and a high level of professionalism. The entire Pescaglia family wants to express our warmest wishes to Grafton and his wife, Anne, in their retirement. We look forward to hearing all about their adventures as they travel across the country enjoying the great outdoors."
To learn more, go to www.mopaclumber.com.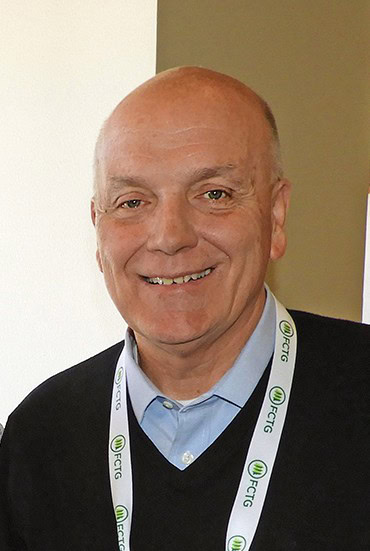 Fruitland, Idaho and St. Louis, Missouri—Woodgrain Inc.("Woodgrain"), headquartered in Fruitland, Idaho, and Huttig Building Products, Inc. ("Huttig," or the "Company"), headquartered in St. Louis, Missouri recently announced a definitive agreement has been reached whereby Woodgrain will purchase Huttig, a leading distributor of millwork, building materials, and wood products. This acquisition will significantly increase Woodgrain's distribution network, its product offering and its value-added services, according to a company press release.
"Huttig has a long history as a value-added distributor, focused on service and innovation. This acquisition will increase our footprint by expanding our network, and by adding Huttig's expertise and resources to our own, we are positioned to bring even more value to our respective customers and supply partners," said Kelly Dame, president and chief executive officer of Woodgrain.
Jon Vrabely, Huttig's president and chief executive officer, said, "We are confident that the Company's comprehensive strategic alternatives review process that was publicly announced in October 2021 has resulted in a tremendous outcome for our stockholders, associates, and customers. We are especially pleased that we achieved a great outcome for all of our stakeholders with Woodgrain as we have enjoyed a strong partnership with them for several decades."
Woodgrain will acquire Huttig in an all-cash transaction valued at $10.70 per share, or approximately $350 million including the assumption of debt.
Huttig, currently in its 138th year of business, is one of the largest domestic distributors of millwork, building materials and wood products used principally in new residential construction and in-home improvement, remodeling and repair work.
Woodgrain is one of the leading millwork operations with locations throughout the United States and Chile. With 68 years of quality craftsmanship and service, Woodgrain is a leading producer of mouldings, doors, and windows.
 To learn more, visit www.woodgrain.com.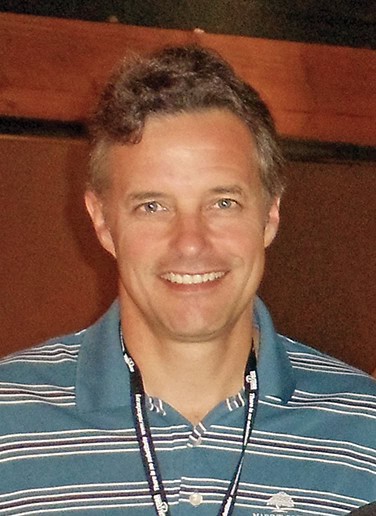 Vancouver, British Columbia—Western Forest Products Inc. ("Western" or the "Company") announced recently that its president and CEO Don Demens has announced his intention to retire by March 31, 2023.
The Board of Directors has commenced a search for a new president and CEO. Demens will continue in his role as president and CEO until his replacement has been found. He will also remain a member of the Company's Board of Directors until such time as the transition to his successor occurs.
"I am proud of what we have accomplished at Western," said Demens. "I am confident in the strength of Western's management team and am fully committed to ensuring a smooth transition to a new president and CEO who will continue to move Western forward as a leading wood products company."
"On behalf of the Board, I want to thank Don for his significant contributions to the Company over the past 13 years, including nine as CEO," said Michael Waites, chair of the Board.
Also, Western Forest Products has announced that Fiona Macfarlane has been appointed as an independent director to Western's Board of Directors. With the appointment of Macfarlane, five new members will have joined Western's Board in the past three years, which is consistent with Western's ongoing Board renewal and succession process.
"I am pleased to welcome Ms. Macfarlane to the Board," said Waites. "Her extensive skillset and expertise will further complement our current Board members."
To learn more, go to www.westernforest.com.

Surrey, British Columbia—Recently, Louisiana Economic Development issued a media release announcing Teal-Jones is investing $110.5 million to build a lumber mill in that U.S. state. The project is in the final planning stages.
State and local officials made it an easy investment decision. They were welcoming, understood Teal-Jones' needs, and offered a lot of information. The state offers a stable investment climate with consistent rules and taxes, so Teal-Jones can invest with confidence, said the company's release. The company is grateful for that and looks forward to doing its part in return – creating good jobs and contributing to state coffers, according to a company spokesperson.
Once complete Teal-Jones' new mill will directly employ about 125 people in good, new jobs. The company will produce about 300 million board feet of lumber at the mill annually, crafting a range of specialty and dimensional lumber cut from Southern Yellow Pine.
This will be Teal-Jones' fifth mill in the USA – the fourth added recently when the company purchased an existing operation in Mississippi.
British Columbia is Teal-Jones' home, and the company's commitment to the province remains strong, according to a company spokesperson. "We employ more than 1,000 people in the province, the majority of those in milling and value-added manufacturing. We continue to invest our income earned in the province locally, heavily investing in our primary Surrey site since 2019," the spokesperson stated. "However, the province's current approach to forestry is making it a less attractive place to invest, prompting us to look to the U.S. for opportunities."
For more information, go to www.tealjones.com.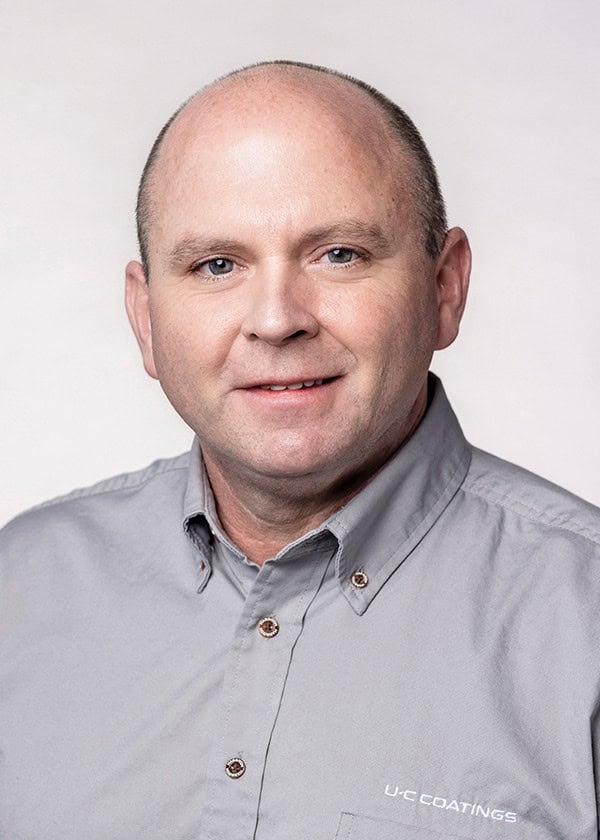 Buffalo, New York—U-C Coatings, LLC, based here, a leading manufacturer of premium wood protection products, recently announced the hiring of John Stenson as Midwest Territory Sales Representative.
Stenson has 15 years of experience in the timber and lumber industry with a focus on hardwood logs, veneer production, and hard and softwood lumber grading and inspection. Stenson's experience also includes the monitoring of pressure treatment, heat treatment, and pallet manufacturing facilities for the purpose of conformance. After taking a break from the timber and lumber industry to work as a ballistics manager for a ballistic helmet manufacturer, he has returned to his roots.
Stenson is based in Ohio. His main focus will be on broadening U-C Coatings' presence in the Midwest Territory with the latest wood protection products, as well as the tried-and-true products that have made U-C Coatings, LLC a trusted partner in the lumber industry.
U-C Coatings is a leading manufacturer and supplier of premium wood protection products. For more than 50 years U-C's products have been used in a variety of industries, including hardwood and softwood logging and lumber production, wood products manufacturing, woodworking and wood decking markets.
Their products are used worldwide to protect, conserve and enhance forest resources. U-C's goal is to help its customers achieve more with less waste and provide the highest level of protection for their products.
To learn more, go to www.uccoatings.com.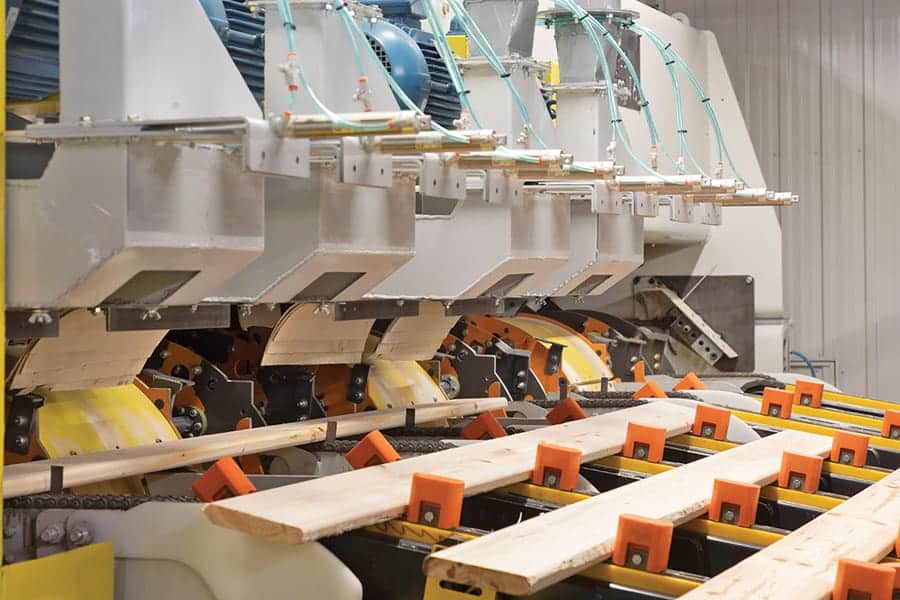 Levis, Quebec—Jean Berube, president of SmartMill, with its head office here, has announced the signing of a new contract with Mono Serra Group to supply equipment for its Bio Serra Hardwood Mill, located in Saint-Monique, Quebec. The contract includes the sale and installation of the unique SMART-TRIM technology system in North America and a Smart Lug Loader. 
"This new cutting-edge technology will allow Bio Serra Hardwood Mill to substantially increase its production efficiency by rapidly increasing its productivity and the quality of its products," said Berube.
This new contract confirms the position of SmartMill as an industry leader, with its unique offer of innovative technology solutions for optimizing operations for its business partners, added Berube.
About the Smart-Trim
SMART-TRIM is the result of more than four years of a research and development program involving specialists in conception and in mechanical, electrical and movement design. SMART-TRIM combines three pieces of equipment in one: a Lug loader, a positioning system and a multi-saw trimmer. This unique system uses the optimizer's solutions to index, position, and trim green or dry, rough or dressed lumber, a company press release stated.
About SMARTMILL
SmartMill designs and develops integrated solutions to improve and optimize factory production and manufacturing processes. SmartMill is a team of dedicated experts committed to the success of its clients. In this regard, they encourage the development of sustainable partnerships with all their customers around the world. In order to meet the ever-increasing demand for products that meet high quality standards, SmartMill designs, manufactures and installs automated state-of-the-art equipment that is a customizable solution to preserve and even increase the profitability of companies. As of today, SmartMill exports more than 80 percent of their solutions.
To learn more, go to www.smartmill.ca.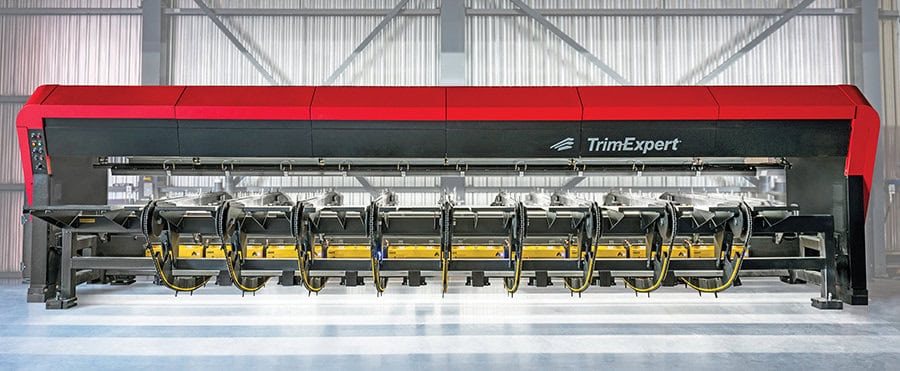 Mirabel, Quebec—The BID Group, with its head office here, has announced a recent purchase from Bingaman & Son Lumber, Inc. in Kreamer, Pennsylvania for an Artificial Intelligence-enabled TrimExpert for hardwood. BID is the only company that has developed its AI models using hardwood to offer unmatchable accuracy of defect detection in hardwood, according to a company press release.
A BID AI specialist will customize the AI models specifically for Bingaman & Son's needs. BID will provide them with in-class training to ensure a smooth transition and help them maintain peak performance capacity.
To learn more, go to www.bidgroup.ca.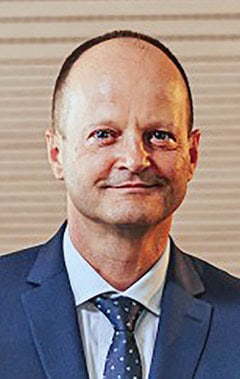 Corvallis, Oregon / Vancouver, British Columbia—Lucidyne Technologies, Inc., a North American leader in automated lumber scanning and optimization, recently announced its brand integration with MiCROTEC, global technology partner for the sawmilling and wood processing industry, has been completed. Lucidyne will work under the common corporate brand of MiCROTEC to build world-leading wood scanning solutions for customers in North America, Australia and New Zealand.
"The integration of our groundbreaking patented technology and expert team into the MiCROTEC ecosystem brings scale, service and innovation within North America that wasn't possible before," said Mark Hiatt, Managing Director of Lucidyne. "Our companies share a parallel history and vision that make this a perfect evolution for us — and those we serve. Now, unified as MiCROTEC, we can offer a long-term, strengthened foundation, as well as access to an expanded product portfolio and network of support that will take our customers' businesses to the next level."
Lucidyne, known for its industry innovation, customer relationships and unparalleled support since 1985, will merge its patented software platform, which uses deep learning artificial intelligence techniques to grade lumber, into MiCROTEC's family of scanning solutions. The integration brings the best of the companies' technologies together for creating new, co- developed products, strengthening MiCROTEC's offerings as well as its focus on delivering exceptional service, according to a company press release.
"By seamlessly integrating Lucidyne's cutting-edge technology into our portfolio and offering customers additional MiCROTEC solutions for board and log scanning, we're transforming wood processing across North America, with a new sense of purpose," explained Frank Jöst, CEO of MiCROTEC. "With this integration, we've solidified our position as the largest scanning company in the world; with that comes the continued responsibility to evolve with our industry and stay on the forefront. We're growing along with our customers' needs and expectations through a commitment to innovation, partnership and business for generations to come."
The new MiCROTEC Corvallis office, working out of the former Lucidyne location, will join forces with the existing MiCROTEC Vancouver office to become one powerhouse team serving the entire North American market, as well as Australia and New Zealand. Together, they will offer customers the advantage of strong regional support combined with access to the international company's complete product portfolio. MiCROTEC's headquarters remain in Bressanone, Italy, with additional branches in Finland, Sweden and Germany that serve the broader global market.
To learn more, go to www.microtec.eu.

Alexandria, Virginia—The International Wood Products Association (IWPA) developed their first due care training program in 2015 with the generous support of World Resource Institute and United States Agency for International Development (USAID). The original course has been adapted and expanded, and this year the IWPA is offering expanded in-person programs in St. Louis, Missouri from June 20-24, in partnership with the National Wood Flooring Association (NWFA).  To register, go to www.iwpawood.org.
The classes are designed first and foremost for those importing wood products into the United States but are broad enough to provide tips for a company importing any products regulated under the Lacey Act, or those who need to do risk assessment, compliance management and audits of their supply chain. The classes consist of a combination of lectures, exercises and group discussions, and are designed to support due care activities at all stages of the supply chain and for all product categories of the industry. With the NWFA partnership, IWPA hopes to broaden the audience.
The course is designed for CEO's, CFO's, buyers, compliance staff, customs specialists, distributors, manufacturers, exporters and importers.
The schedule is as follows:
• June 20th & 21st Two-Day Training Package: Wood Trade Compliance Training, including Lacey Act Due Diligence Tools, Risk Assessment Concepts, SOPs, PPQ 505s and Supply Chain Management
• June 22nd Half-day: Designing and Conducting Audits
• June 22nd Half-day: "FER" Compliance (FER:  Formaldehyde Emission Regulations for composite wood products, including CARB, TSCA Title VI, and CANFER)
• June 23rd & 24th Two-day Training Package: Repeat: Wood Trade Compliance Training, including Lacey Act Due Diligence Tools, Risk Assessment Concepts, SOPs, PPQ 505s and Supply Chain Management
Register by June 15, 2022!