NWH Acquires Post Hardwoods
NWH, headquartered in Frisco, TX, a premier manufacturer and supplier of hardwood lumber to North America, Europe and Asia, proudly announced the recent acquisition of Post Hardwoods, a long-standing hardwood supplier and manufacturer based in Hamilton, Michigan.
Post Hardwoods, established in 1980 by brothers Bob and Junior Post, is renowned for delivering high-quality and diverse hardwood lumber and logs from the Glacial region to their customers. The company's 13,500-square-foot sawmill facility is situated on 20-acres, approximately 35 miles south of Grand Rapids.
"The acquisition of Post Hardwoods marks an important milestone in NWH's growth," said Nathan Jeppson, CEO of NWH. "Their impressive operations complement our customer commitment to reinforce and expand our position as a global leader in hardwood supply."
Post Hardwoods' extensive log sales business enhances NWH's product range and flexibility, offering customers greater variety. The acquisition also gives NWH access to an array of sought-after Glacial species. Additionally, Post Hardwoods' deep experience in sawing high quality lumber and superior sourcing capabilities broadens NWH's supply chain.
"We're delighted to be joining the NWH family," said Bob Post, CEO of Post Hardwoods. "This move paves the way for exciting new opportunities for our team while allowing us to uphold our unwavering commitment to quality. Together, we can better serve our customers and lead the hardwood industry into the future."
"As a long-term customer and partner of Post Hardwoods, we have first-hand experience with the exceptional quality their mill delivers," continued Jeppson. "This acquisition underscores the strength of our long-standing relationship and mutual commitment to industry excellence."
Founded in 1967, NWH has committed to streamlining the customer experience. NWH services a variety of sectors including furniture, flooring, cabinet, molding, and millwork. Offering more than 14 hardwood species from the main U.S. growing regions, along with imported plywood and exotic lumber, NWH operates more than 40 manufacturing and warehousing facilities nationwide. The company is dedicated to sustainability, providing only high-quality, sustainable hardwoods to protect our resources today and for future generations.
For more information, please visit nwh.com.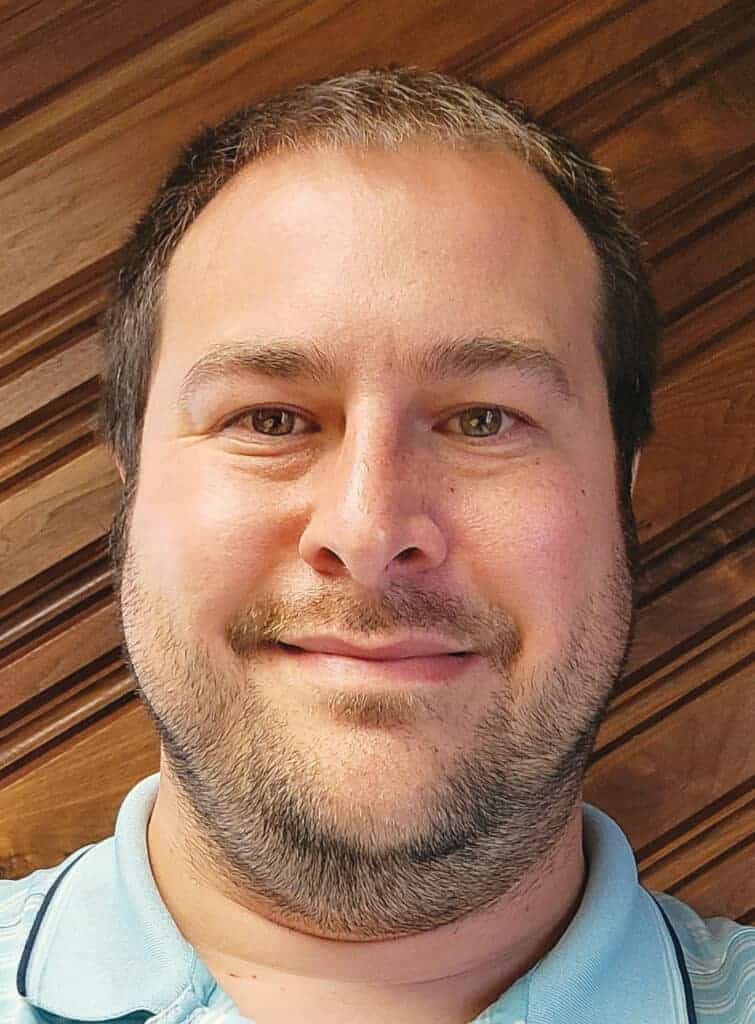 Bingaman and Son Lumber Promote Domestic Lumber Salesman
Bingaman and Son Lumber (BSL), located in Kreamer, PA, recently promoted Kevin Kiesinger to domestic lumber salesman. BSL has a concentration yard in Clarendon, PA, as well as three sawmills located in Mill Hall, St. Marys, and Nicktown, Pennsylvania. BSL sells hardwood products in both domestic and export markets.
BSL produces 45 million board feet of lumber annually. Their products range from 4/4 through 12/4 in green and kiln-dried lumber. They offer kiln-dried lumber in rough and surfaced, as well as R1E and R2E. They also offer Thermally Modified lumber products.
Kiesinger has worked for BSL for 10 years, where he first started in the lumber production yard. He then went on to lumber inspector training, followed by several years as transportation logistics director before being promoted to domestic sales.
Kiesinger graduated from Midd-West High School, in Middleburg, PA.
Kiesinger enjoys spending time with his family, bowling, and playing slow pitch softball. He has been married to Danielle Kiesinger for nine years and has one daughter, Hailey Kiesinger.
BSL is a member of Keystone Wood Products Association, Pennsylvania Forest Products Association, Forest Stewardship Council, Hardwood Manufacturers Association, National Hardwood Lumber Association and Sustainable Forestry Initiative.
For more information, call 570-374-1108 ext. 1166, email kkiesinger@bingamanlumber.com or visit www.bingamanlumber.com.
Allegheny Wood Products Receives Health Plan Hero Award
Allegheny Wood Products, located in Petersburg, WV, recently received the 2023 Health Plan Hero award in a ceremony held in Washington, DC. Allegheny Wood Products' (AWP) leadership was recognized for its outstanding employer-sponsored health program by national healthcare industry professionals.
John Crites II, president of Allegheny Wood Products was honored alongside 10 other winning businesses and participated in expert round table discussions with employees, human resource representatives, patient advocates, CEOs and healthcare benefit design experts in Washington, DC.
The program, developed by the national non-profit organization Patients Rising, recognizes companies with innovative health plans that expand patient access to care, lower out-of-pocket costs, lower employer spending and are competitive due to increased workforce health, productivity and savings. Allegheny Wood Products was recognized for its health plan that combines utilizing an independent third-party administrator, a separate medical network, and a pharmacy benefit management service with a concierge approach and an on-site physician to provide all employees with accessible and affordable care. This plan helped the company save $1 million for the 2022 plan year.
"From the very beginning of our company 50 years ago, we have always considered our employees to be our greatest asset. We strive every day to provide a safe workplace, an environment that challenges and encourages our employees to grow with the company, and provide quality benefits," said John Crites II, president of AWP. "I am humbled by receiving this award, and thankful for the employees at AWP whose efforts help make our benefits programs and our workplace something we can all be proud of and most important is indeed a benefit for our employees."
The award program was launched last year in response to nationwide increases in health coverage premiums and deductibles. Family premiums have increased by an average of 22% from 2015 to 2020, and deductibles for single-covered workers rose by 25% during that same time period.
For more information, visit www.alleghenywood.com.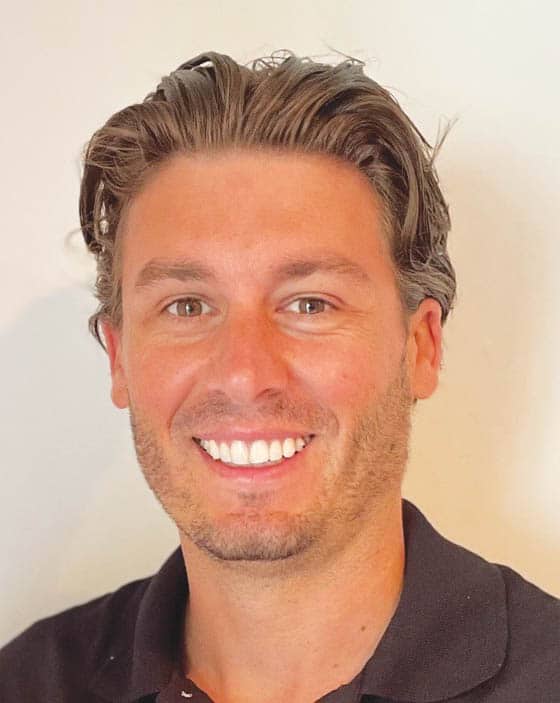 McDonough Manufacturing Welcomes Bob Bell As Sales Representative Plan Hero Award
McDonough Manufacturing, located in Eau Claire, WI, a leading provider of durable sawmill machinery, has announced that Bob Bell will be joining their team as an international sales representative for both the hardwood and softwood markets.
Bell entered the industry in 2010, beginning his journey at Baillie Lumber as a manager trainee and subsequently rising to the position of plant manager. In 2021, he joined MiCROTEC as a sales representative before taking on his current position at McDonough.
He earned his bachelor's degree in Wood Science and Technology from the University of West Virginia in 2010.
Later, from 2016 to 2018, he pursued his MBA at Mount Vernon Nazarene University.
Bell is an outdoors enthusiast, enjoying activities such as Slalom water skiing, fishing, and hiking during his leisure time.
Established in 1888, McDonough Manufacturing is a family-owned company with a rich history. They specialize in crafting sawmill machinery and equipment, offering products such as board edger systems, bands mills, resaws and carriages.
To learn more visit www.mcdonough-mfg.com.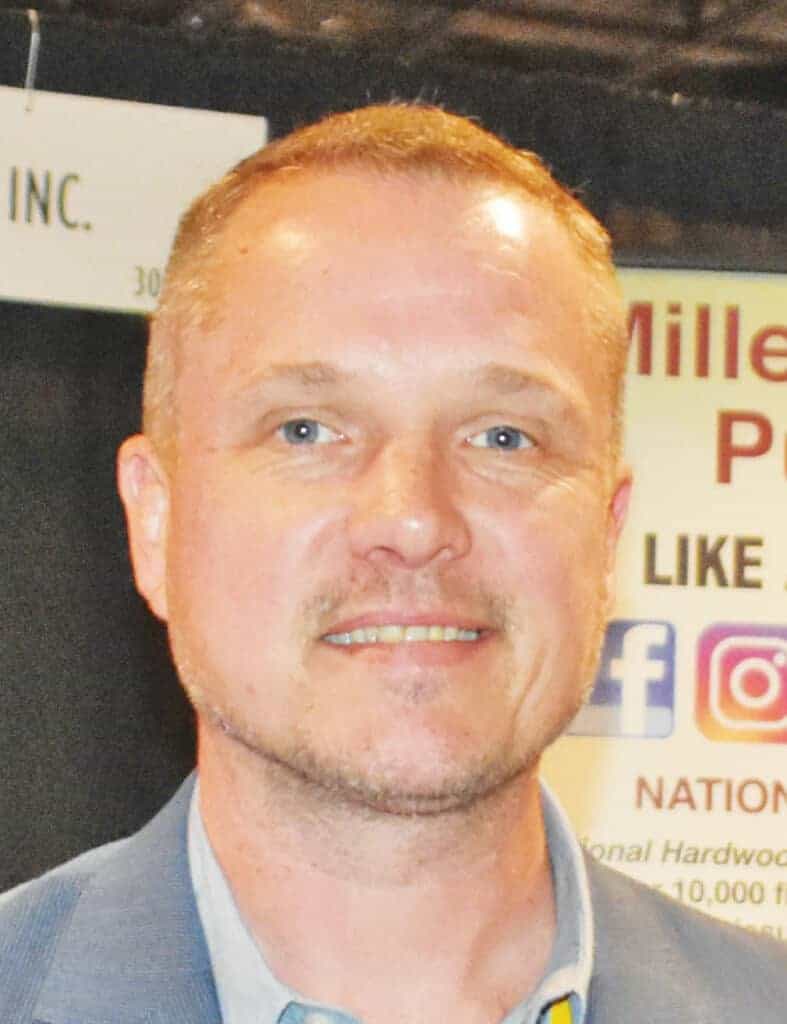 North American Forest Foundation Announces New President
The North American Forest Foundation (NAFF), located in Collierville, TN, recently announced that at their summer board meeting the gavel was transferred from now past President, Deonn DeFord of Ganahl Lumber, to Jesper Bach of Baillie Lumber.
Jesper Bach is the director of imports at Baillie Lumber, which is headquartered in Hamburg, NY. Bach works out of Baillie's Cove City facility, where Baillie's tropical hardwoods are handled.
The NAFF's mission is to support the forest products industry through education, promotion and advocacy of science-based facts about sustainable forestry. The Truth About Trees kit has been taught to thousands of children and the next big project for NAFF is an app based education tool that caters to Junior High School.
This app will serve as a digital tool that will help reinforce the truths taught in K-3 and get youth interested and excited about careers in the forest and forest products industry well before high school. To donate and be part of this exciting initiative, please email adeford@northamericanforestfoundation.org.
For more information visit, www.northamericanforestfoundaton.org.