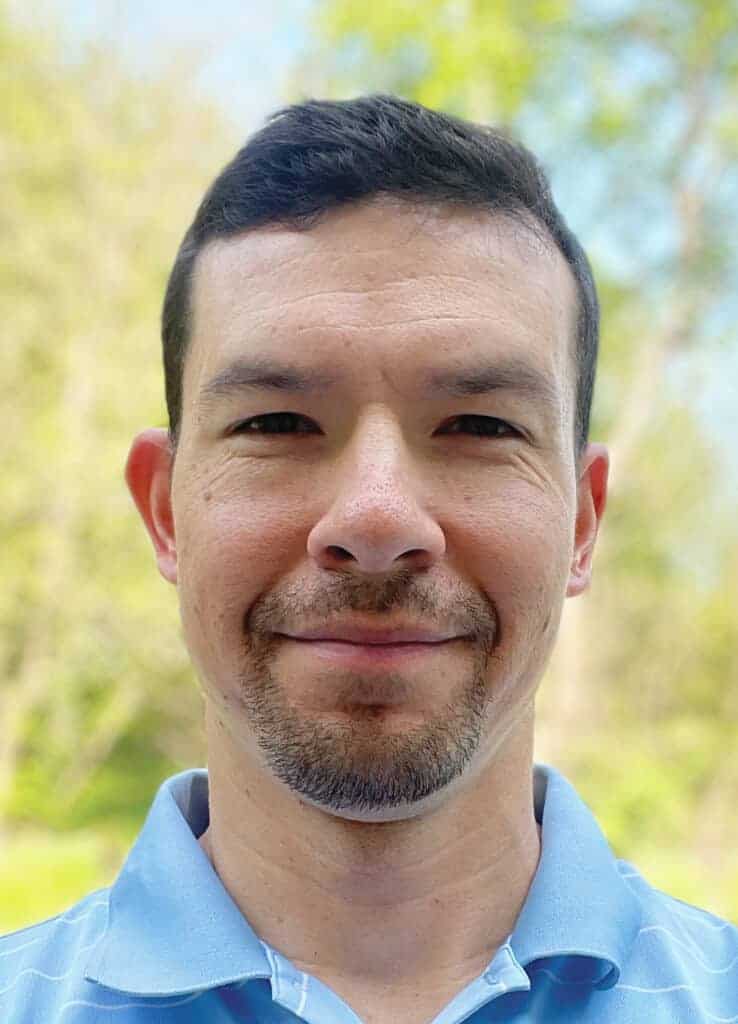 Church Hardwood Lumber, LLC., a joint venture of Bryant Church Hardwoods and Church & Church Lumber Co., located in Wilkesboro, NC, recently hired John Linn as an export and domestic salesman.
Church Hardwood Lumber manufactures kiln-dried hardwood in Yellow Poplar, Red and White Oak, Hard and Soft Maple, Hickory, Walnut and Cherry.
Before Linn came to work for Church Hardwood Lumber in April 2023, he worked for Gutchess International as their Asia sales manager, where he managed three sales offices. He then went on to be the kiln-dried sales manager at Gutchess Lumber, where he managed domestic and export sales teams. Linn's first job in the forest products industry was at a concentration yard in Roanoke, VA, where he was the office manager and handled the bookkeeping and export/freight logistics.
Linn graduated from Cave Springs High School, in Roanoke, VA in 1997. He then went on to earn a bachelor's degree in business information systems from Radford University, located in Radford, VA.
Linn is married and has three children. His main interests are being involved in the sports that his children play, hockey, lacrosse and football. His family enjoys being outdoors, camping, biking and hiking.
For more information, visit www.bchi.com or www.churchandchurchlumber.com.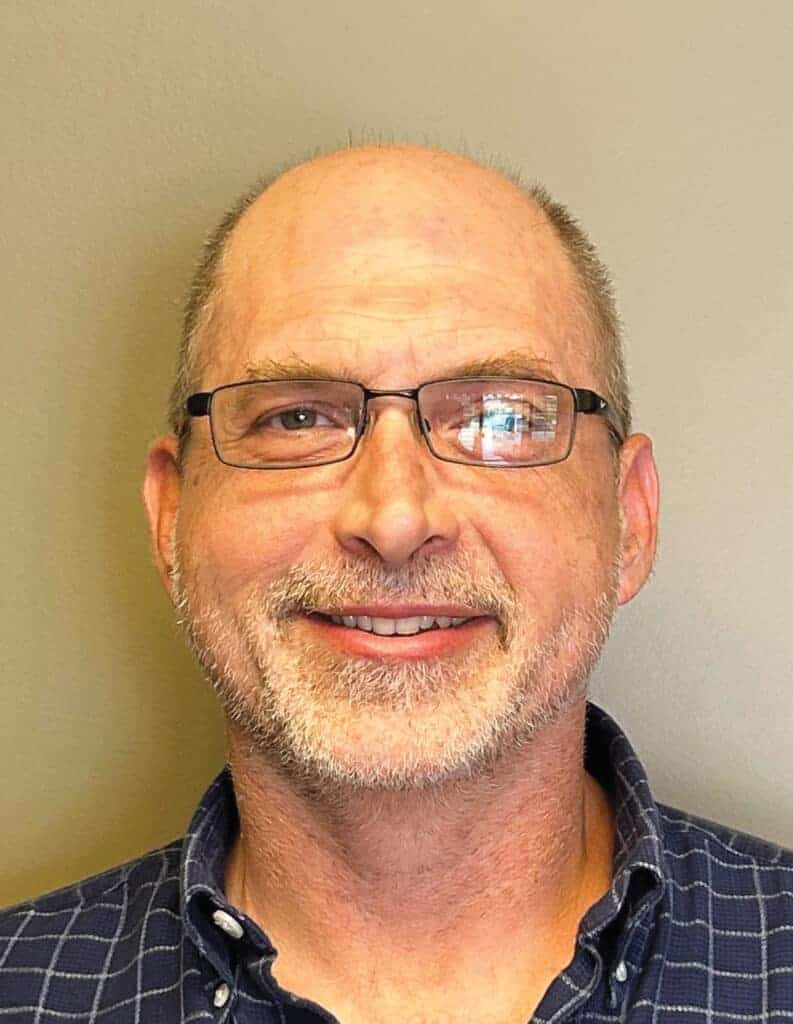 Classic American Hardwoods (CAH), in Memphis, TN, recently promoted four employees in executive roles. Included are Will Donoho, David Alba, Chris Fouts and Phillip Reeder.
CAH manufactures hardwood lumber, millwork and mouldings.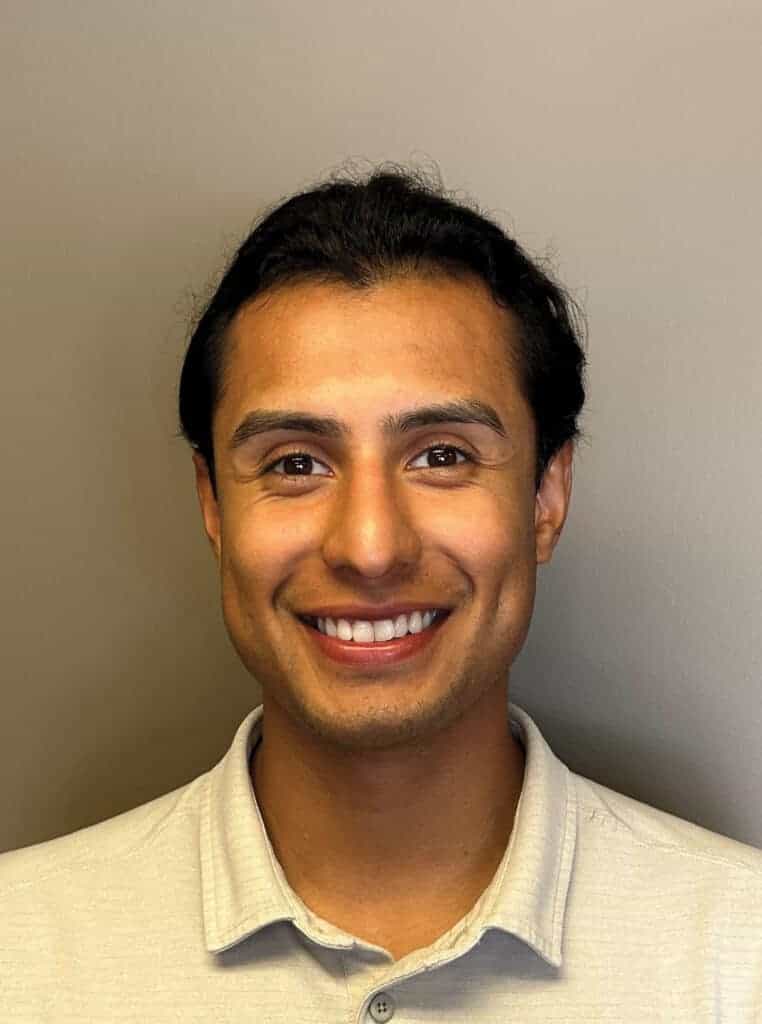 Will Donoho was promoted to vice president of sales and purchasing. He now oversees the sales staff, budget, all purchasing and production and manages new customer development. He has worked for CAH for 23 years. His first job in the forest products industry was with Shannon Lumber, beginning in 1998. He graduated from Ball State University in Muncie, IN. His hobbies include hunting and working on his farm.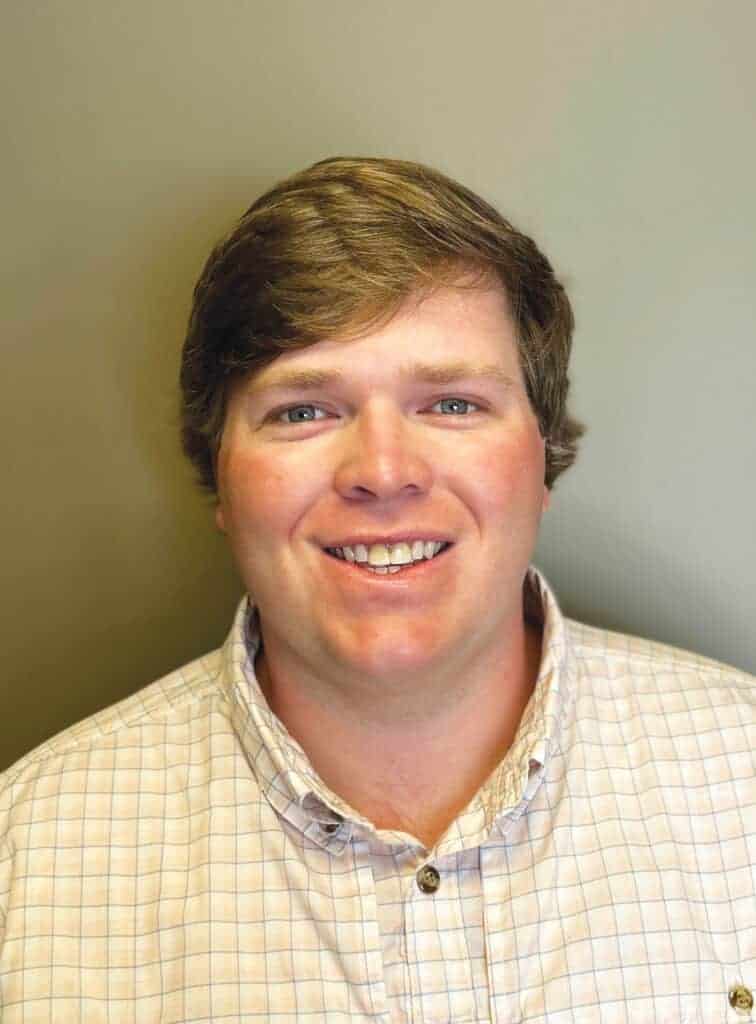 Alba was promoted to Central/South America territory manager. In this new role, he sells CAH products into his region, develops new customers in his region and manages ongoing customer relationships in his region. He has worked for CAH for a year. He is a graduate of the University of Memphis in Memphis, TN.
Fouts was promoted to Oceana territory manager. His duties are similar to Alba's but located in Oceana. He also has worked for CAH for a year. He is a graduate of Ole Miss in Oxford, MS.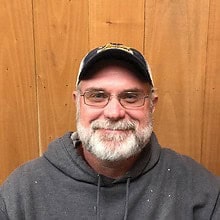 Reeder was named vice president of operations. He manages all production, shipping and maintenance as well as overseeing all labor, safety and inventory control. Reeder has worked for CAH for 15 years. Prior to that he worked in managerial roles for J.T. Shannon and Craig Lumber. He is a graduate of Concord Academy in Memphis, TN and the National Hardwood Lumber Association's Inspector Training School.
For more information, visit www.cahmemphis.com.
C-Wood Lumber, located in Collinwood, TN, has revamped one of their dry kilns allowing them to dry telephone poles. This allows them to have the capabilities to dry telephone poles up to 45-feet before they are sent off for pressure treating.
C-Wood Lumber offers custom drying to the hardwood and softwood industries. They dry 4/4 – 8/4 hardwood lumber, Southern Yellow Pine boards, Southern Yellow Pine timbers, and poles. They also offer export packaging and container loading services.
For more information, call 1-931-724-9174.
Robinson Lumber Company, located in New Orleans, LA, a supplier of high-quality lumber products, announced an expansion of its New Albany, IN yard, marking a pivotal milestone in the company's growth strategy. The expansion project will double the footprint of the facility, enabling the implementation of cutting-edge technologies and processes to enhance production capabilities.
The expansion includes the installation of additional kilns, which will significantly bolster the company's drying capacity and enhance overall operational efficiency. Robinson Lumber Company will also invest in state-of-the-art equipment for ripping and chopping operations, ensuring heightened precision and productivity throughout the manufacturing process.
To streamline and expedite loading operations, the company introduced its newest equipment purchase the CombiLift lift truck and a Combi Container Slip Sheet loader, designed to facilitate seamless loading into dry vans and containers within six minutes. This investment will revolutionize logistics, leading to faster turnaround times and ensuring the efficient fulfillment of customer orders.
As part of its internal growth, Robinson Lumber Company promoted Eric Renneker to the position of Operations Manager at the New Albany yard. With his experience and leadership skills, Eric will play a pivotal role in overseeing the expanded operations and ensuring the seamless execution of production processes. His dedication and commitment to efficiency and quality make him invaluable to the team and reinforce the company's commitment to delivering the highest standards in the industry.
Robinson Lumber Company remains dedicated to providing exceptional service, superior products and innovative solutions to its customers. The expansion and new equipment in the New Albany yard epitomize the company's commitment to growth and excellence in the industry.
Robinson Lumber Company is a leading provider of high-quality lumber products, catering to the construction, woodworking and manufacturing industries. With a focus on sustainable practices and customer satisfaction, Robinson Lumber Company has established a strong reputation for delivering premium lumber products worldwide.
For more information, visit www.roblumco.com.
Overseas Hardwoods Company (OHC), located in Mobile, AL, an importer and distributor of high performance lumber products since 1967, for the transportation, outdoor living, millwork and marine industries, has acquired Woods Unlimited, located in Oakland, CA, a hardwood importer and distributor of transportation flooring and components.
"We are thrilled to join forces with Woods Unlimited and have the opportunity to expand our business on the West Coast. This will enhance our ability to better serve our national accounts who have operations out West. Increased geographical reach for OHC with more product offerings for that part of the U.S. makes this synergy exciting," said Lee Robinson, Jr., president of OHC.
Woods Unlimited was founded in 1974 by John Buchanan, an exotic lumber enthusiast, and later purchased by Alan Shiffler in 2005. With a background in accounting and finance, Shiffler saw the opportunity to make a difference in a fragmented market and shift the direction of the company to concentrate primarily on the truck and trailer industry. "Understanding our role as a supply chain partner to our transportation industry customers, fosters a valued and mutual respect for our respective positions. Without the support of our customers who depend on our economical price, high quality products, and unmatched customer service, we would not exist," said Shiffler, who will continue managing the operations on the West Coast for OHC.
A third generation of lumber men and women, the Robinson family, owners of OHC are deeply rooted in the lumber industry. With its core focus on solving customers' problems, the company continues to attract excellent people and new opportunities.
According to Bill Schaffer, VP of Sales, OHC, "This acquisition of Woods Unlimited is a very good fit. Not only will this create opportunities nationally, but we will also be able to increase volume and product mix through our West Coast facilities, while providing a workable succession plan for our good friend Alan." OHC operates facilities in Alabama, Georgia, Texas, Wisconsin and California.
For more information, visit www.ohc.net.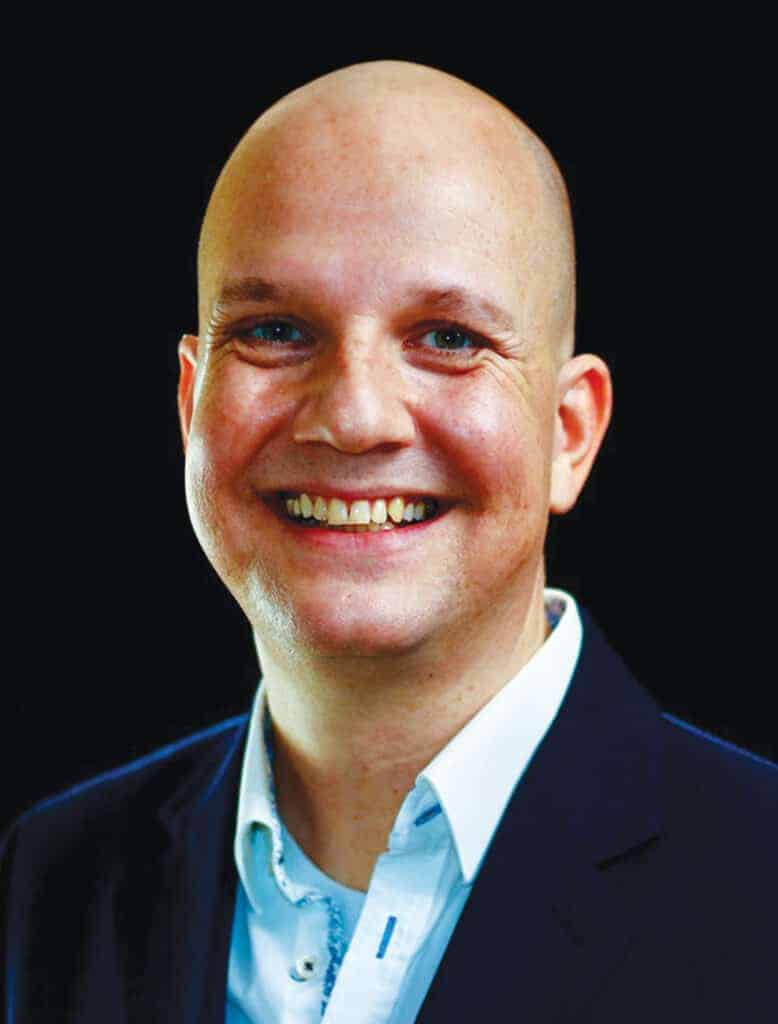 Ingo Wallocha joined Nyle Dry Kilns, located in Brewer, ME, as their new VP of International Sales.
Wallocha brought more than 20 years of experience in the kiln drying industry to Nyle Dry Kilns. He started working for Brunner Hildebrand out of Germany after finishing his MBA in economics in Heidelberg. There he gathered valuable experience in the international market and became responsible for the North American sales area.
After that, Wallocha and his family took the opportunity to move to Canada, where Valutec AB, out of Sweden, wanted to open their first North American sales office. Within seven years, Wallocha established Valutec as a major supplier for continuous kilns in the North American market with customers such as Pleasant River Lumber, Hampton Lumber and JD Irving.
Wallocha's family – wife and three kids, all Canadian citizens – started to miss their homeland Germany and subsequently decided to move back, at least for a while. At the same time, Nyle Dry Kilns was looking for a Vice President of International Sales, and Wallocha's experience and living in Europe again made him a good fit for that role.
In other news, Nyle has made an exciting expansion to its product lineup with the introduction of their line of ProDRY High Temp Continuous Kilns. These innovative kilns represent a major advancement in kiln technology, blending state-of-the-art European designs with Nyle's extensive knowledge of lumber drying and understanding of the US markets. The result of this multi-year engineering focus is an unparalleled drying solution poised to revolutionize the industry.
The Nyle ProDRY kiln stands out with its independent zone configuration, enabling simultaneous drying of different wood species at temperatures up to 260°F. Each zone incorporates Dual Active & Passive Heat Recovery Systems, effectively retaining heat and eliminating the need for costly reheating processes. This groundbreaking technology minimizes energy waste, leading to substantial fuel savings for lumber producers. Notably, the kiln's design takes a unique approach by utilizing aluminum instead of stainless steel, offering similar durability and longevity while reducing costs and enhancing sustainability.
In addition, Nyle provides various energy options for this kiln, including Steam & Hot Water Coils, Gas-Fired Furnaces and High-Temperature Heat Pumps. This flexibility allows lumber producers to select the most efficient and cost-effective solution, resulting in lower energy expenses and improved profitability. It's worth mentioning that these kilns are proudly manufactured in the USA, combining exceptional design with domestic production.
For more information, visit www.nyle.com.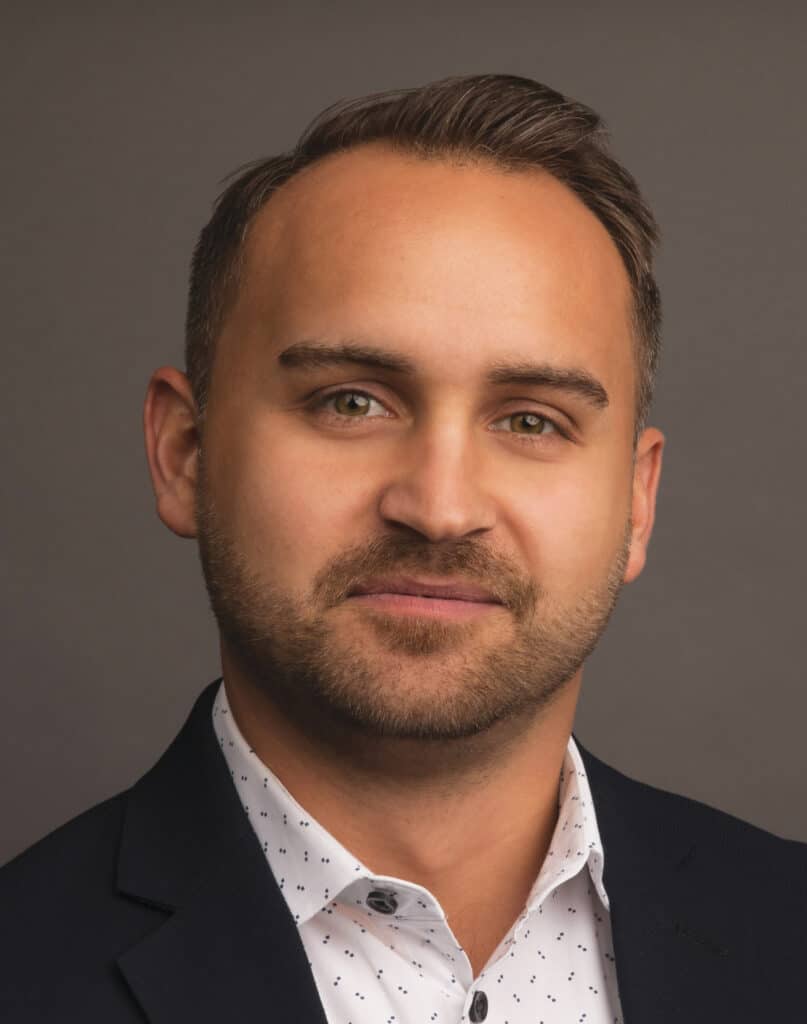 The AGL Group, headquartered in Weymouth, MA, formerly known as Ally Global Logistics, announced today its rebranding initiative to enhance its brand identity and market position, reflecting the company's evolution and growth over the years. The AGL Group is committed to providing innovative and efficient logistics solutions to clients across various industries, leveraging technology and extensive operational knowledge.
The AGL Group is a leading logistics provider that offers customized logistics solutions to clients across various industries with offices in Weymouth, MA, Jacksonville, FL and Barranquilla, Colombia. The company is committed to providing innovative and efficient logistics solutions that meet the unique needs of its clients.
"Our rebranding to The AGL Group represents our commitment to offering exceptional logistics solutions to our clients," said Stephen A. Zambo, CEO of The AGL Group. "Our new brand identity better reflects our vision and values, as well as our position as a leader in the forest products logistics industry."
The company will retain the same ownership, leadership, and high-quality service that have earned the trust and loyalty of its clients. The AGL Group moved over 35,000 loads in 2022, covering various industries, including forest products, machinery, nuts, pallets and produce.
"We will continue to invest in our technology, people, and infrastructure to provide the best possible service to our clients," added Zambo.
The AGL Group's rebranding effort includes a new logo, website, and marketing materials. Their push to become more tech focused will provide a more user-friendly interface and improved navigation through their clients' shipment cycle. AGL aims to make their clients' lives easier through shipping with them. "The AGL Group, Shipping Made Easy" is the company motto.
For more information, call 781-544-3970, email info@theaglgroup.com or visit www.theaglgroup.com.