WoodgeniX Is Expanding And Consolidating Its Facilities
WoodgeniX, located in Random Lake, WI, is currently undergoing a 25,000 square foot expansion, which is expected to finish by the end of the second quarter of 2022. The expansion will bring the facility to 50,000 square feet. WoodgeniX (formerly Schu Industries) is a Random Lake-based manufacturing and design company that creates high-quality wood case goods and furniture for clients in hospitality, long-term care, residential, and point of purchase markets both nationally and internationally.
WoodgeniX uses solid U.S. Hardwoods, including Hard and Soft Maple, Oak and others, and manufactures its furniture only in the United States.
The current project will consolidate two of their existing plants, bringing all their operations under one roof.
Schu Industries launched their new brand WoodgeniX July 1, 2021. CEO Paul Golden bought the company, which has been in operation for over 40 years, at the end of 2018. The new brand represents the company's history in wood products while also alluding to what is to come for the company in terms of new technologies, materials, and markets.
The expansion will create more space for new technology and equipment, helping to increase sales. Golden's long-term goals for WoodgeniX include expanding in all of their markets and continuing to grow as a company overall.
WoodgeniX serves a wide range of clients, from Fortune 500 businesses to start-ups. WoodgeniX has worked on projects for DoubleTree, Camelback Resorts, Days Inn, Ho-Chunk Casino, and other notable businesses.
For more information, go to www.woodgenixllc.com.
NWFA Completes 58th Home With Gary Sinise Foundation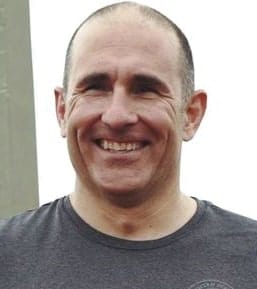 The National Wood Flooring Association (NWFA), headquartered in St. Louis, MO, has provided flooring for its 58th home in support of the Gary Sinise Foundation R.I.S.E. program (Restoring Independence Supporting Empowerment). The R.I.S.E. program builds custom, specially adapted smart homes for severely wounded veterans and first responders. The home dedication for United States Army First Sergeant (Ret.) Jarrid "Jay" Collins took place recently in Odessa, FL. Flooring for the project was donated by NWFA member Mannington.
As a Green Beret, Collins deployed to Afghanistan, Iraq, and twice to South America. During his 2007 Afghanistan deployment, Collins was hit in the arm, continued fighting, and later helped perform surgery on himself in the field of battle. He returned to full combat operations after just 30 days of recovery. A few months later, he sustained severe injuries to his leg. Collins overcame these injuries to be selected for U.S. Army Special Operations Command, but ultimately had to have his leg amputated due to the severity of his condition. Following his amputation, Collins requalified as a fully deployable Green Beret and served five more years on active duty.
"First Sergeant Collins is a highly-decorated Army Special Forces combat veteran and Purple Heart recipient with more than two decades of service," said NWFA President and CEO Michael Martin. "His dedication to serving our country is admirable, as is his commitment to not letting his injuries define his path. We're honored to partner with Mannington to provide beautiful wood floors for his new home."
In addition to the 58 homes already completed, NWFA currently is working with its members to source wood flooring for 14 additional R.I.S.E. homes in various stages of planning and construction. Currently, 143 NWFA member companies have donated product, logistics, and installation services in locations throughout the United States, with a total value of more than $5.7 million. A list of all NWFA R.I.S.E. participating companies can be found at www.nwfa.org/giving-back.aspx.
To learn more about the program, and how you and/or your company can get involved, contact the NWFA at 800.422.4556, or e-mail them at anita.howard@nwfa.org.
Builder Confidence Up On Strong Demand Even As Supply Side Challenges Persist
Low existing inventories and strong buyer demand helped push builder confidence higher for the third consecutive month even as supply-side challenges – including building material bottlenecks and lot and labor shortages – remain stubbornly persistent. Builder sentiment in the market for newly built single-family homes moved three points higher to 83 in November, the latest time for which figures were available, according to the National Association of Home Builders (NAHB)/Wells Fargo Housing Market Index (HMI) released recently. (The NAHB is headquartered in Washington, DC.)
"The solid market for home building continued despite ongoing supply-side challenges," said NAHB Chairman Chuck Fowke, a custom home builder from Tampa, FL. "Lack of resale inventory combined with strong consumer demand continues to boost single-family home building."
"In addition to well publicized concerns over building materials and the national supply chain, labor and building lot access are key constraints for housing supply," said NAHB Chief Economist Robert Dietz. "Lot availability is at multi-decade lows and the construction industry currently has more than 330,000 open positions. Policymakers need to focus on resolving these issues to help builders produce more housing to meet strong market demand."
Derived from a monthly survey that NAHB has been conducting for 35 years, the NAHB/Wells Fargo HMI gauges builder perceptions of current single-family home sales and sales expectations for the next six months as "good," "fair" or "poor." The survey also asks builders to rate traffic of prospective buyers as "high to very high," "average" or "low to very low." Scores for each component are then used to calculate a seasonally adjusted index where any number over 50 indicates that more builders view conditions as good than poor.
For more information, go to www.nahb.org.
More Protection Is Provided For The Northern Spotted Owl
The U.S. Fish and Wildlife Service recently reduced the number of acres excluded from designation as critical habitat for the northern spotted owl in Oregon, according to the Federal Register. In January, 2021, the final rule on this matter excluded about 3.4 million acres of designated critical habitat for this bird. This measure would have taken effect on Dec. 15, 2021. Instead, the U.S. Fish and Wildlife Service withdrew this rule and revised it, now excluding only 204,294 acres, and leaving more protected land for the northern spotted owl.
"Habitat loss was the primary factor leading to the listing of the northern spotted owl as a threatened subspecies in 1990…, and it continues to be a stressor on the subspecies due to the lag effects of past habitat loss, continued timber harvest, wildfire, and a minor amount from insect and forest disease outbreaks," according to the Federal Register.
An article in the Washington Post in late 2020 stated, "The northern spotted owl has lost 70 percent of its habitat to development and timber harvesting and could go extinct without added federal protection…"
For more information, www.fws.gov.