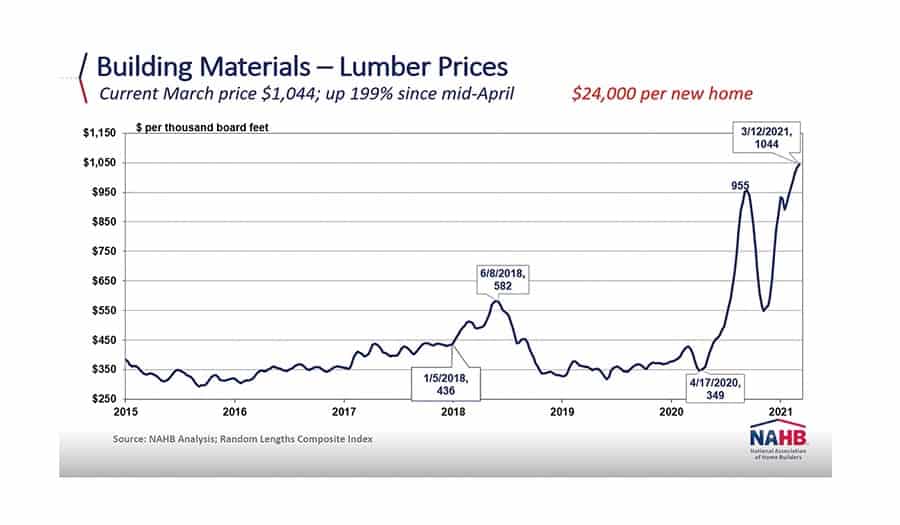 Chicago, IL– The North American Wholesale Lumber Association (NAWLA), headquartered here, recently announced it will hold next year's Leadership Summit March 5-8, 2022 at Marriott Harbor Beach Resort in Fort Lauderdale, FL. 
This year's recent Leadership Summit was a virtual event held over a two-day timeframe.
Education Sessions offered insight and valuable information for virtual attendees. Among the guest presentations was the keynote speaker, John Kriesel, whose address was entitled Still Standing, Still Smiling. Kriesel survived a 200 lb. blast from an improvised explosive device that caused him to lose both legs and suffer multiple serious injuries. Two of his buddies who were riding with him when the blast occurred did not survive. Kriesel shared with NAWLA attendees his inspiring story about how he rebuilt his life.
Also, Alden Robbins, vice president of Robbins Lumber, led a roundtable discussion with a group of manufacturers about current challenges and how to overcome them. They also discussed opportunities in their supply chain.
Attendees also heard from presenters about the issues surrounding the housing market. The three presenters were: Jim Tobin, Chuck Fowke and Jerry Howard, all affiliated with the National Association of Home Builders. Tobin is EVP, government affairs and chief lobbyist; Fowke is 2021 Chairman; and Howard is CEO.
During their presentation they outlined the challenges the industry is having with lumber supply and demand as well as the impact that can have, and is having, on the housing industry in regard to new home construction. The cost of lumber is adding an average of $24,000 to build each new home as recent lumber prices have been over $1,044 per 1,000 board feet, according to Jeremy Howard, NAHB CEO. Furthermore, he noted that with the $24,000 in extra lumber costs on a median home in America, it means 154,000 American families are priced out of the market for that house.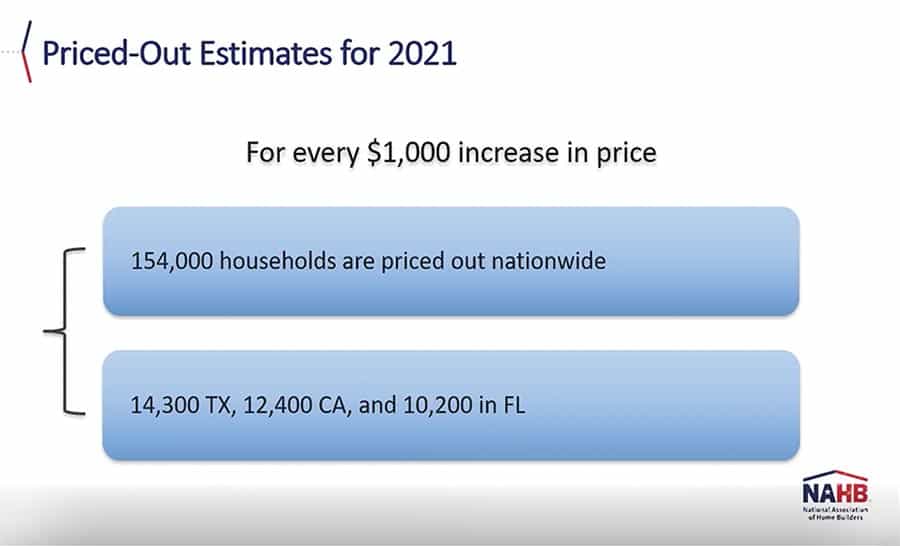 Among the remainder of the education sessions was one on Merger & Acquisition Activity in the LBM Channel. The panel of industry experts included Anthony Muck, DMSi Software Director of Customer Support, Jeff McLendon, president and CEO of U.S. Lumber Group and Sonya Wells, of SRS Distribution Inc.
Among the many presentations at this year's NAWLA Leadership Summit were the following:
John Smith, president and CEO, Pennsylvania Lumbermens Mutual Insurance Co., "Creating an Enterprise Risk Management Program: Never Be Surprised By Risk."
"Women In Lumber", a panel discussion with female leaders who provided insight into their experiences both as women and as leaders within the wholesale lumber industry. Panel leaders were Ashlee Cribb, Roseburg Forest Products; Bethany Doss, Capital Lumber Co.; Darcy Mercer, Olympic Industries; and Donna Whitaker, Interfor.
Learn more at www.nawla.org.