Kennesaw, GA– Peach State Lumber Products services Atlanta, GA and surrounding areas with Softwood, hardwood, and some imported lumber. Purchasing more than 8 million board feet annually, species offered include: Southern Yellow Pine, White Pine, Aromatic Cedar, Cypress, ash, red and white oak, hard and soft maple, hickory, cherry, basswood, poplar, alder, quartersawn white oak, sapele and sipo (4/4-16/4). Offerings also include panel products, MDF and veneer.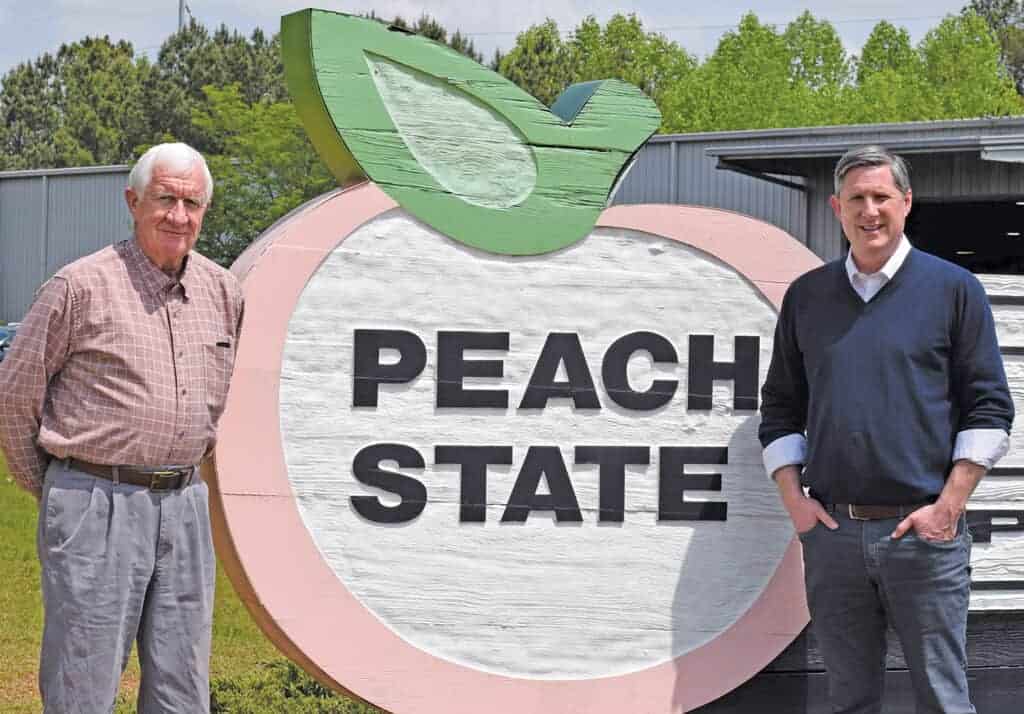 A family-owned business founded in 1994 by Perry Cox, Peach State Lumber has grown to be a leading distributor of lumber in the United States. "Our employees provide industry knowledge and quality customer service to serve large woodworking companies (millwork, furniture, cabinet, and display companies) to just-beginning individual woodworkers," Sales/Vice President Dan Cox said.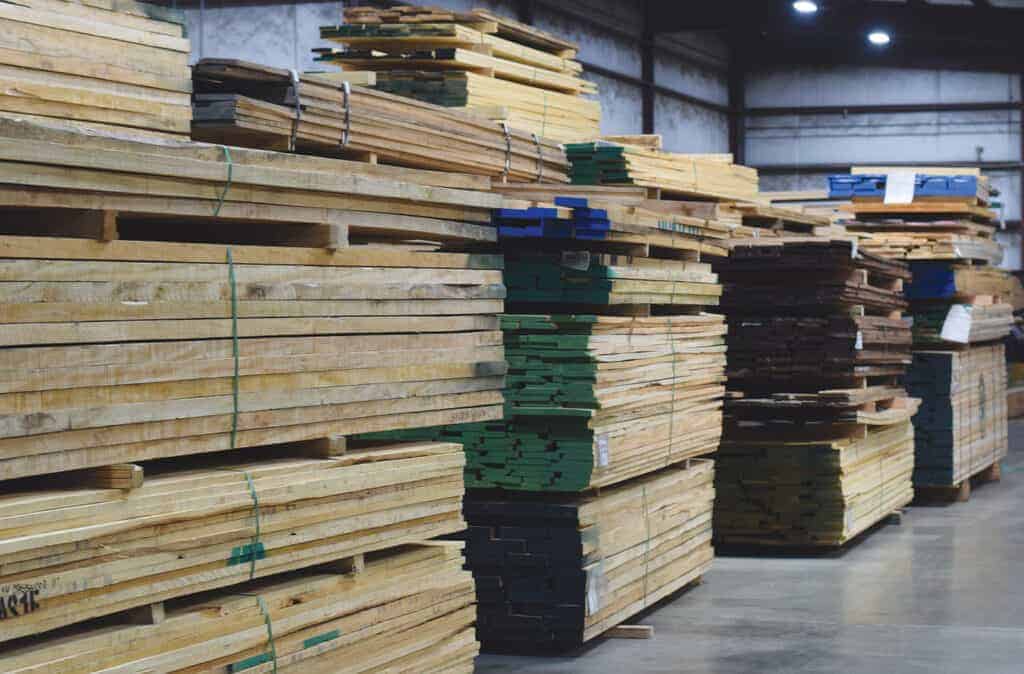 Through a challenging 2021, Peach State Lumber increased their sales by over 30 percent from 2020. "Challenged by COVID and supply chain disruptions, we were able to obtain species in great demand in a timely manner," he explained. "We moved over 3 million board feet of lumber while increasing our margins. The addition of lower grade species of No. 1 Common maple and rustic white oak increased sales while still moving higher grade items. Demand for quality lumber was the best it has been in 20 years. Our panel sales were up 20 percent to meet the needs of remodeling and newly built homes and businesses. We also added employees to our counter sales department that increased their sales by 25 percent."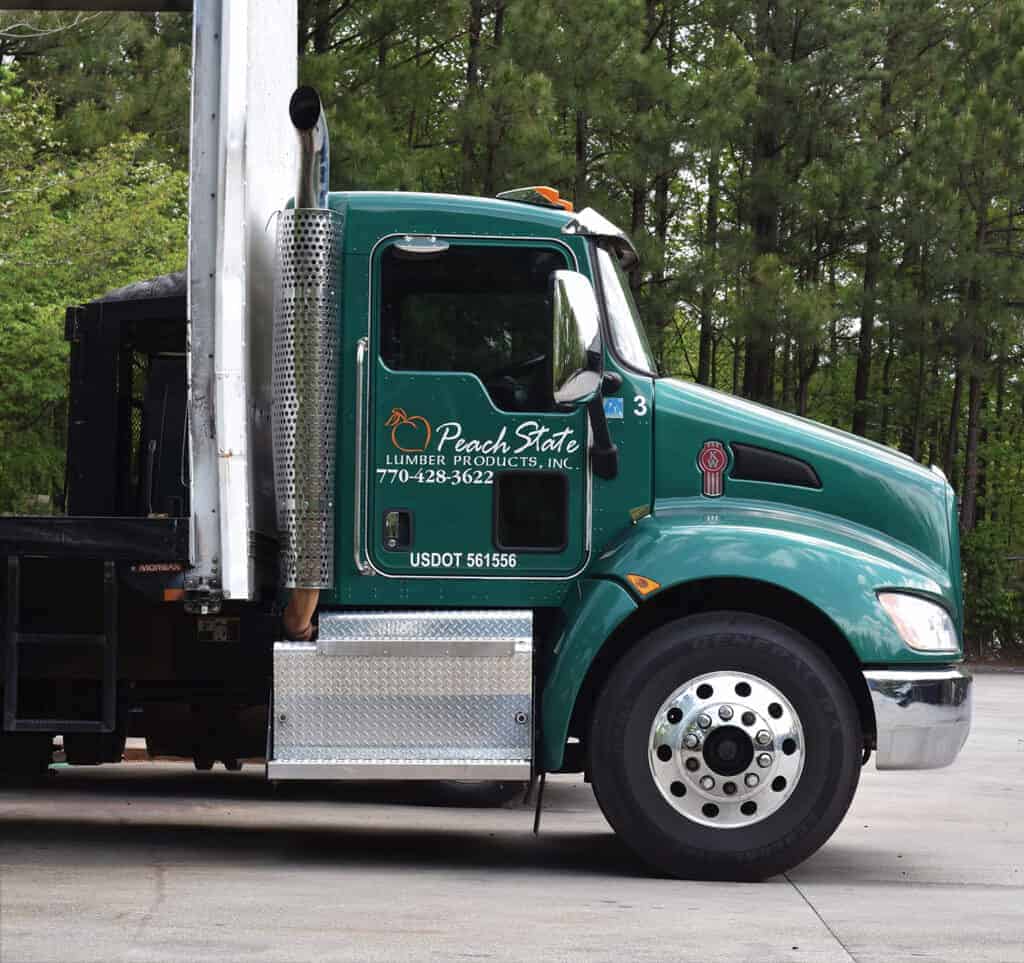 When faced with challenges, experience and long-term relationships served Peach State Lumber well during a time of adversity. Cox explained, "We had a strong year in the face of employee shortages, inventory outages, surging freight costs, and stronger than normal demand. 2021 had challenges in finding and hiring quality team members. We were able to bring on three quality drivers to help deliver our lumber in a timely manner. Our counter sales department hired three new members to better serve our in-person sales. We experienced multiple days of employees being out due to COVID symptoms or possible contact. So, we dedicated time to cross-training all employees to cover other jobs when needed, which will be beneficial as we grow. Inventory outages provided challenges in finding high grade domestic lumber due to the mills being short on labor or no logs available to process. We were able to overcome these challenges due to key, long-term relationships with mills that had log production. We also had problems with panel mill production due to raw material outages and higher cost of production. Having experienced buyers on staff helped us source from new vendors to get us through key periods in sales. Our employees worked more hours and were able to help Peach State Lumber grow with positive customer feedback."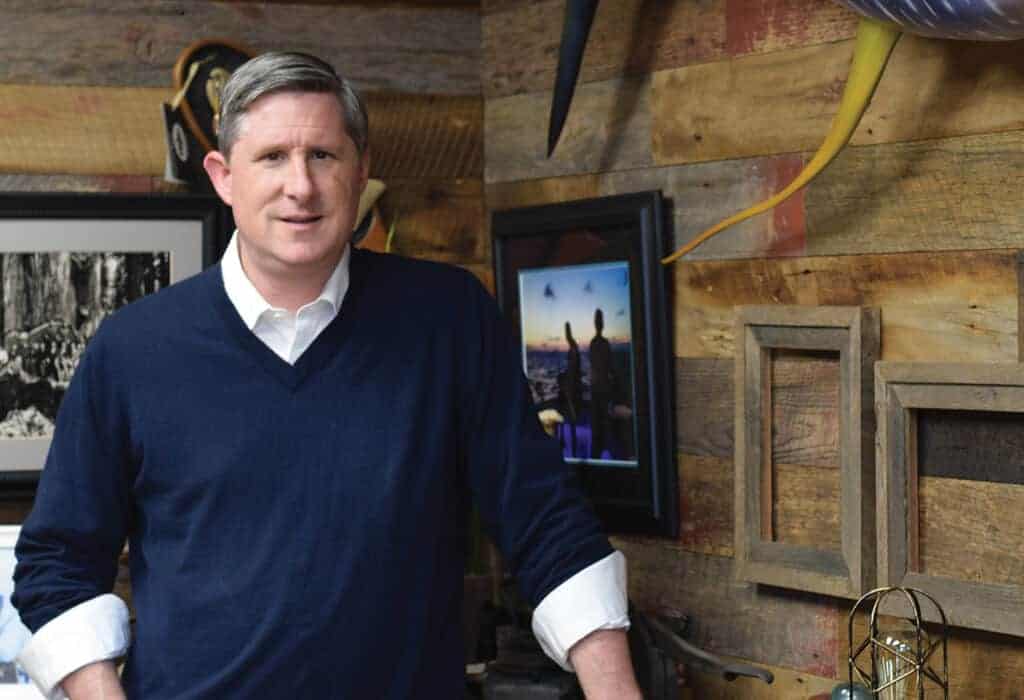 Discussing the strategic vision, mission and goals of Peach State Lumber, Cox said, "Our goal is to offer the best natural goods possible that can inspire designers and woodworkers to create lasting memories. By providing responsibly sourced natural Softwood/hardwood lumber, we can provide a material that is carbon neutral and can provide years of use. Unlike concrete and steel, lumber uses far less energy to process and can be regenerated naturally in our environment.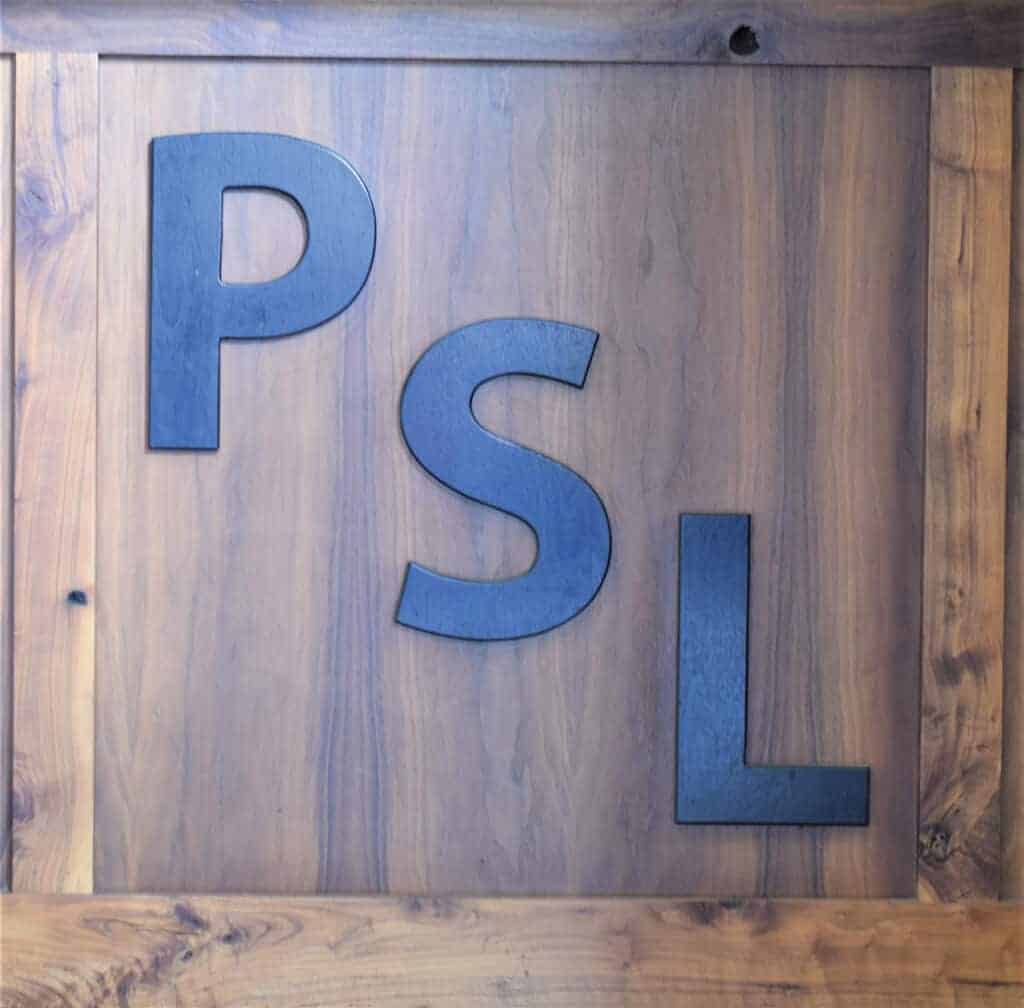 "We are part of the 'Real American Hardwood' marketing campaign through Appalachian Hardwood Manufacturers Inc. (AHMI) to help bring jobs and better management of our forests to the Appalachian region known around the world to have the finest hardwood lumber."
Cox also said creating an online presence through Facebook and Instagram has been widely successful. "We have found a new trend in young designers and woodworkers seeking to be their own boss and use their natural gifts to create something. We worked with Georgia Tech, Georgia State University, and Kennesaw State University to provide material for 3D design and building concepts. More buildings will be built with lumber in the future. We are always seeking new methods, and new products such as hardware, glue, and screws that benefit the woodworking community."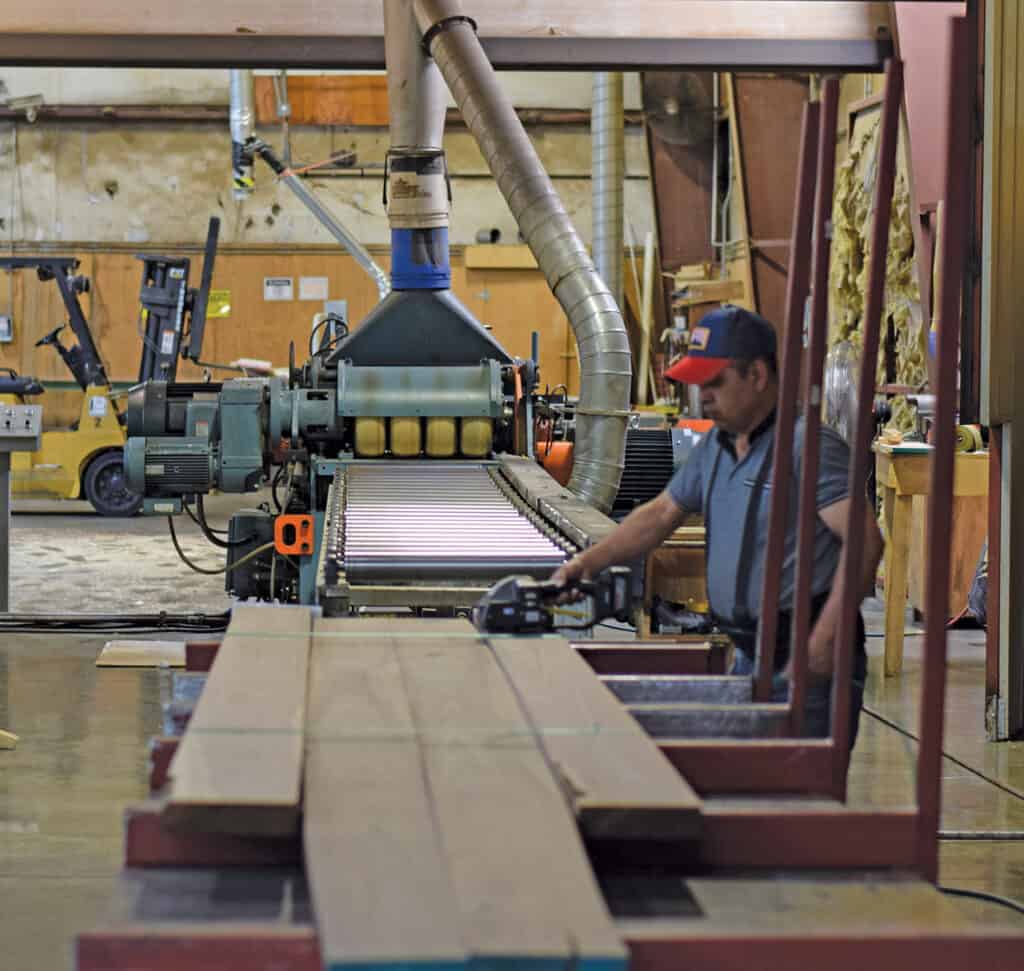 Cox explained, "We offer matching panel products, German hardware, glue, screws, and wood waxes. We provide customer surfacing and ripping for our boards. Our employees are guides in the ordering process providing years of experience with wood products. We can service a customer searching for one board or a customer needing large quantities."
He added, "Our lumber can be seen in the movie industry in set designs, high-end custom-made houses, hotel and convention centers, and other high-end millworks jobs."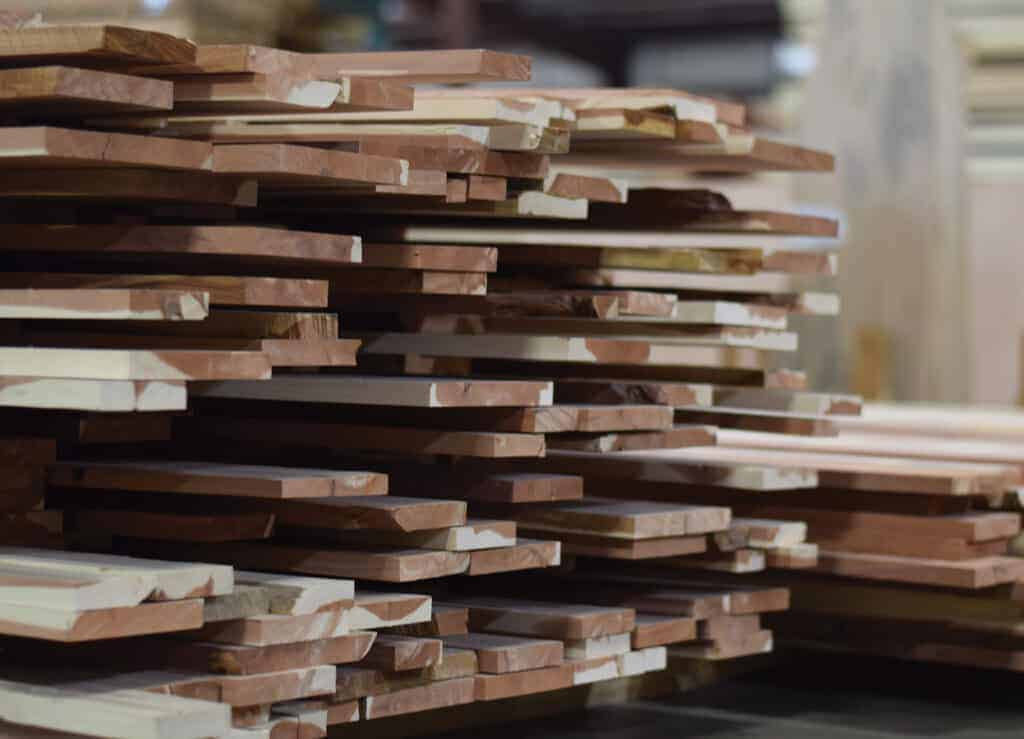 Giving back to the community in which they serve, Peach State Lumber Products contributes yearly to the North American Forest Foundation which manages a "Truth about Trees" program that teaches students about the growing forest industry. They also promote a traveling Forever Forest exhibit. "We are working on bringing that exhibit to the Children's Museum of Atlanta," Cox said. Peach State Lumber has donated over 1,000 board feet of hardwood lumber to inner city programs (Maven Consulting Group) that work to educate youth in job opportunities in the woodworking industry. The company has also provided lumber to Georgia Tech and Kennesaw State University for student design classes and partners with the City of Kennesaw Police Department (LAW program).
As for what the future holds for Peach State Lumber Products, Cox said, "We look to expand our product mix to bring more building products to market to supplement our position in the high-grade market (residential/commercial interior use). We also look to increase our panel stock as shops add more machinery and equipment. We have plans to add more value-added production such as S4S lumber and moulding through a new in-house upgrade of our moulding equipment."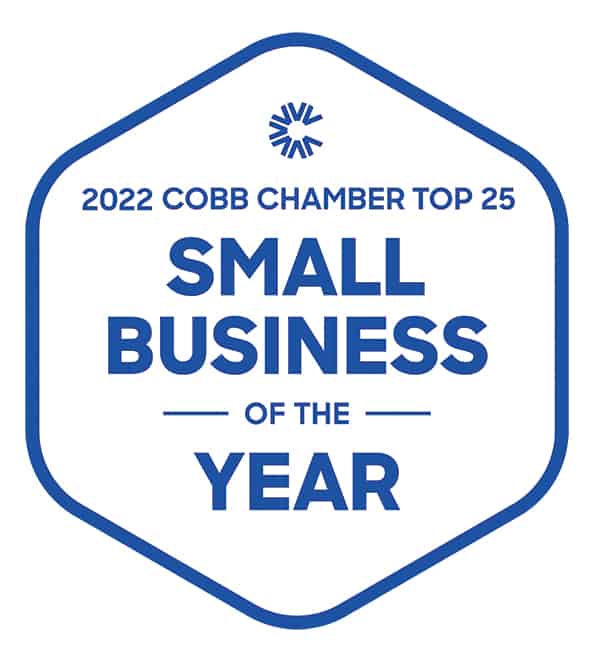 Key personnel at Peach State Lumber Products include: Owner and President, Perry Cox; Sales/Vice President, Dan Cox; and Sales Representatives, Bert Scarbrough and Gil Chapa. "Our sales staff represents over 75 years in the hardwood lumber industry," Cox explained. "Two members of the sales staff have been certified lumber inspectors by the National Hardwood Lumber Association (NHLA)."
Peach State Lumber Products is a member of NHLA and AHMI. Locally, Peach State Lumber is a member of the Cobb Chamber of Commerce.
For more information visit www.peachstatelumber.com.