"We work with everyone, from the person building birdhouses to the contractor constructing multi-family apartments. We change with the times as the market predicates it."
~ Sean Stevens, M&M Lumber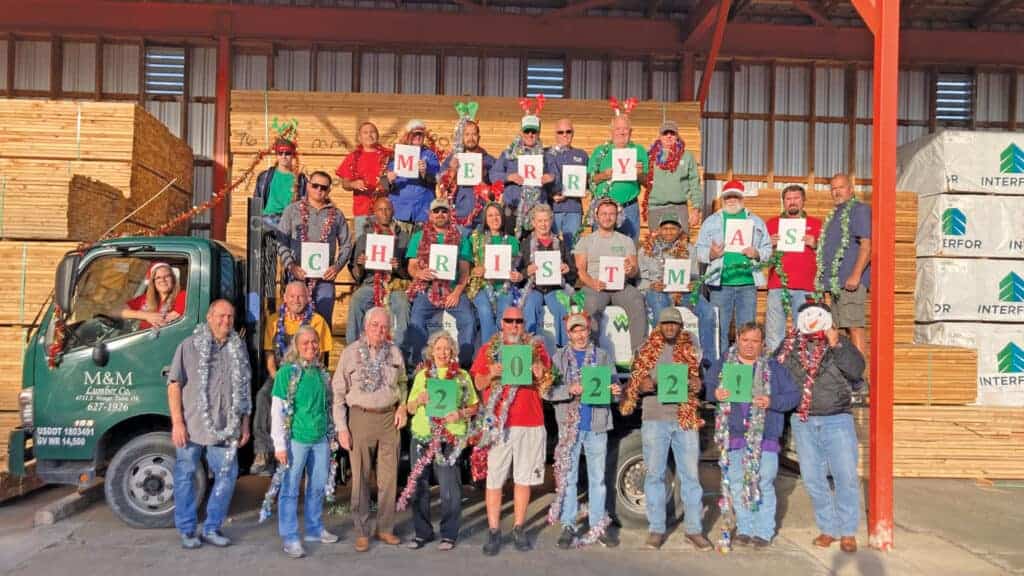 Tulsa, OK—When Jim McKellar Sr. co-founded M&M Lumber, located here, back in 1964, he likely had no idea that one day his granddaughter would be co-running the company.

McKellar started the business after serving in the Navy during World War II. In fact, it was during his military service that he was first exposed to the lumber industry; he ran a sawmill in Guadalcanal on behalf of the Navy during the War in the Pacific.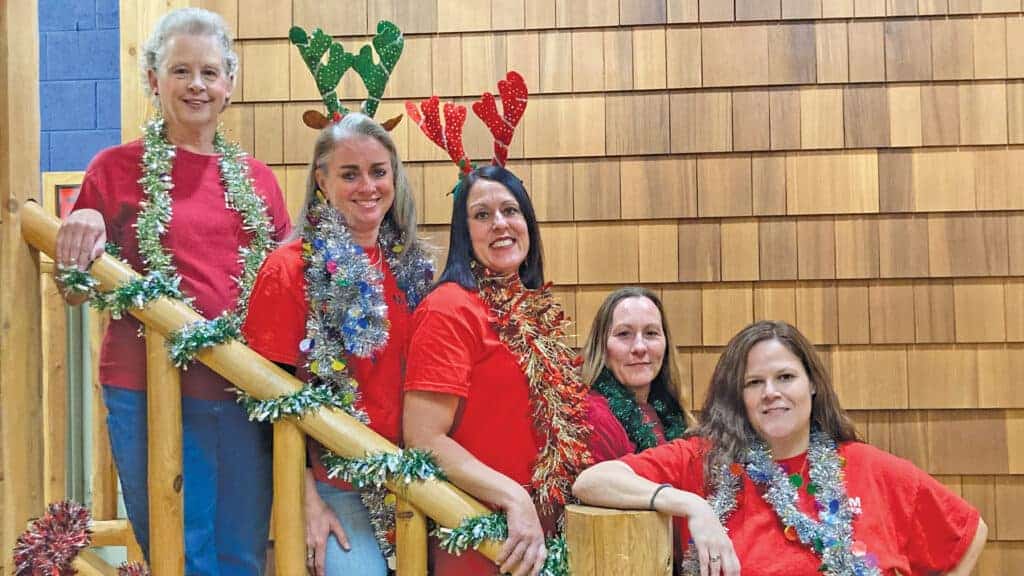 When his son, Jim McKellar Jr., assumed leadership of the company, the younger McKellar integrated a number of changes to the business, modernizing production and helping to expand the company's offerings. It was during this time that his children, Amy, Justin, Whitney and Audrey, were exposed to M&M Lumber, growing up with it as an integral part of their lives. As Whitney took on more responsibilities, she was joined in the business by her high school friend, Sean Stevens.

"I was friends with the boss's son for a long time," Sean recalled, noting he joined the company in 1992, soon after graduating from high school. "Then I married my friend's sister."

As much as the first two generations of McKellars had grown the business during its first 28 years, M&M Lumber has changed even more dramatically in the 30 years since Sean joined the business. That said, the ideals and company culture that set the standard for good business practices back in the 1960s remain intact today. Then as now, the company emphasizes the value of good relationships with customers and suppliers alike, and that sense of loyalty has been the foundation on which the business has continued to build success.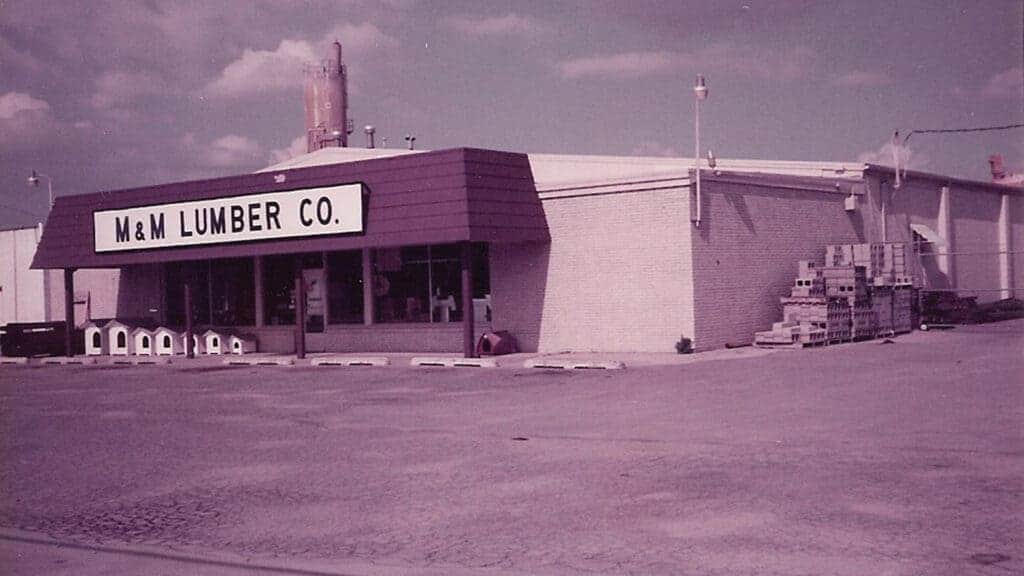 Sean pointed out that the past is never far from the minds of those who work at M&M Lumber, and that those values and that sense of dedication are always on display at the company's headquarters.

"We keep a wall dedicated to Whitney's grandfather. He persevered through thick and thin, sometimes in a hostile environment," he said, noting that Jim continues to serve as president of the company. "We are happy to represent the third generation to operate the company."

That spirit of perseverance has been tested during the past couple of years as M&M and the rest of the industry navigated the challenges of the COVID pandemic. Sean said that he believes the experience has actually made the company stronger.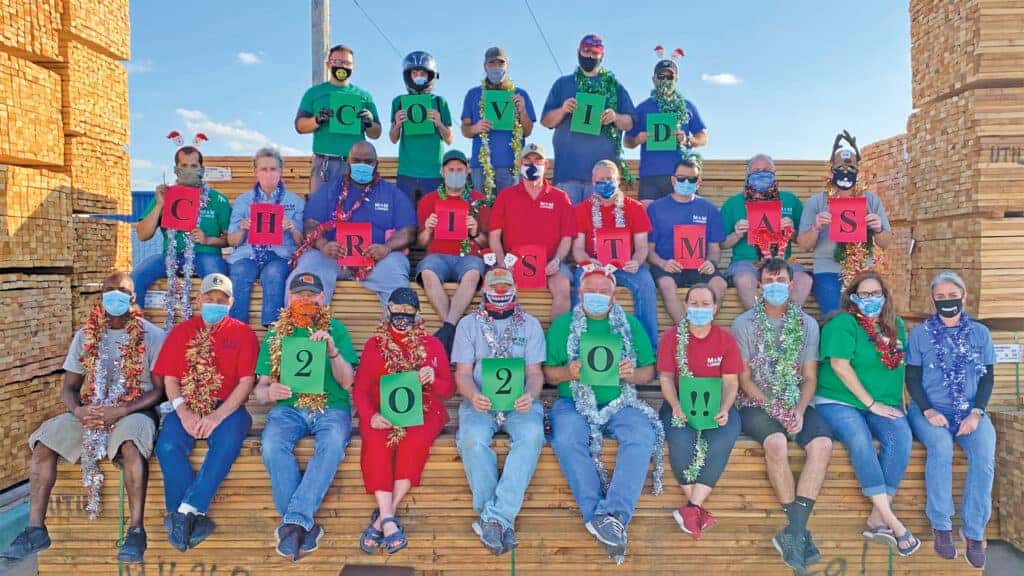 "The pandemic, for us, has strengthened our core," he said. "It hasn't changed our values. In fact, it has brought us closer together as a group. We had some early retirements early on, and there was that element of the unknown. For the most part, though, we've been fortunate. We have been able to band together and make all the changes we had to make to handle the influx of business and demand and the volatility in the market."

Sean noted that one reason the company continues to do well is because it has always listened to the needs of its customers, especially as those needs have evolved and changed.

"When M&M Lumber was started by my wife's grandfather – he partnered with a local developer – there were 40 local lumberyards. Now there are only four or five," he said, adding that the company maintains a healthy sense of perspective in terms of its position in the overall marketplace. "We're a small duck on the pond with the other guys in town."

Still, this small duck routinely purchases upwards of 10 million board feet each year, demonstrating that it has developed an approach that has allowed it to thrive even as many other similarly sized family lumber companies have either been bought out or gone under.
"We work with everyone, from the person building birdhouses to the contractor constructing multi-family apartments," Sean said. "We change with the times as the market predicates it," he said, noting that composite material companies, such as Hardie, have made significant inroads into the traditional lumber market over the years. "We've adjusted as that's become more market-driven."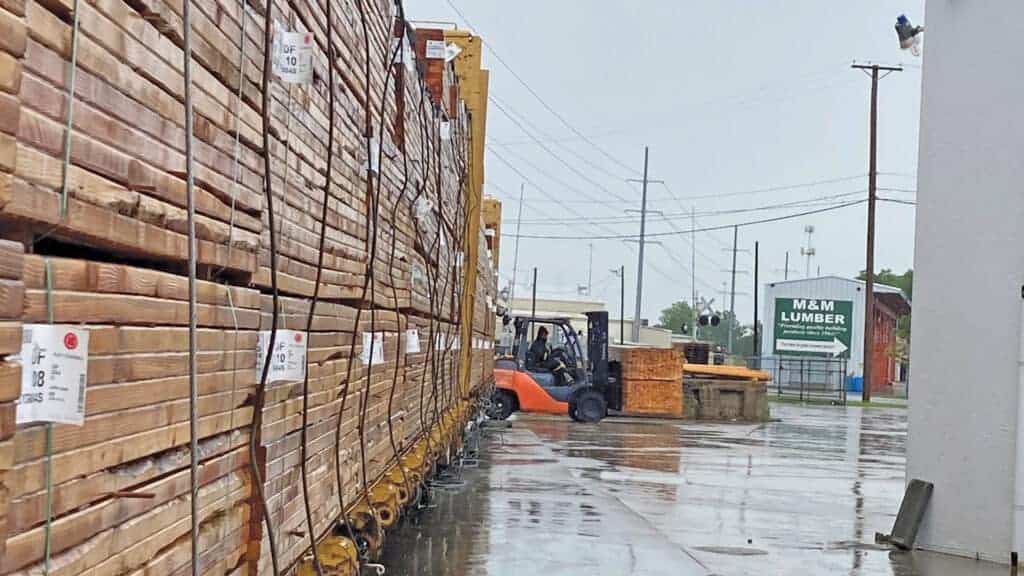 This flexibility became especially important during the pandemic, when product availability became an industry-wide concern. Sean explained that the company culture at M&M Lumber was particularly well suited to meet these challenges.

"We were pretty comfortable taking the extra step to find the products that our customers wanted, something that some of our competitors were not willing to do. It got a lot harder, but we had a unique opportunity to help our customer base in a way that many people were not interested in helping," he said. "Some of our competitors were focusing only on the big contractors. We focused on the smaller, individual contractors as well."

In addition to their high standard for quality service, one of the other elements that distinguishes M&M Lumber from its competitors is the fact that it offers its biggest items Doug Fir, Yellow Pine and Cedar as well as poplar, maple, red and white oak, walnut, knotty alder and a little hickory, cherry and birch in various grades and dimensions. They also keep some live edge 8/4 in a bois d' ark (Osage orange) and white oak, according to Sean. Most of the company's wood comes from the northwest.

Beyond the company's warehouse facilities, the company's campus has grown over the years to 10 acres, including a door shop, where customers can find a wide array of interior and exterior doors, as well as both custom and commodity options. M&M Lumber also offers a full range of building materials, including insulation, windows, siding, nails and pneumatic tools.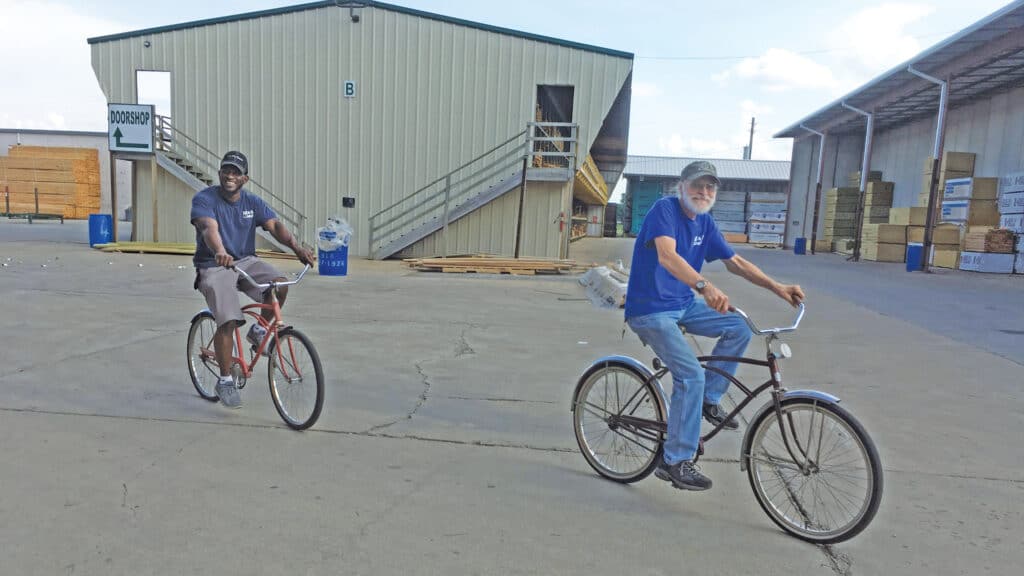 Whitney continues to handle the retail side of the business, as well as the human resources, data collection and regulatory compliance issues, while Sean joked that he tackles the lumber and the complaints.

Sean said that he and Whitney plan to continue to take the company forward and build on its impressive legacy.

"We're excited about it," he said of the future. "There is a lot of opportunity in our marketplace. We approach that opportunity with a lot of integrity and are committed to remaining service-oriented. The companies that give good service to their customers, and who engage those customers, will thrive."

He noted that some businesses today rely heavily on electronic communications when it comes to staying in touch with their customers, whether it's to communicate about new products or to resolve potential issues. Sean said that although technology may offer speed, it can also sometimes isolate people.

"We try to individualize our customers. We can service those people who need or want that extra help," he said, quickly adding that this does not mean that the company is stuck in the past. "When it comes to dispatch and delivery services, we embrace the technology. We're excited to move forward using the old-school things we were raised on while also using technology to make sure we can do it better on a day-to-day basis."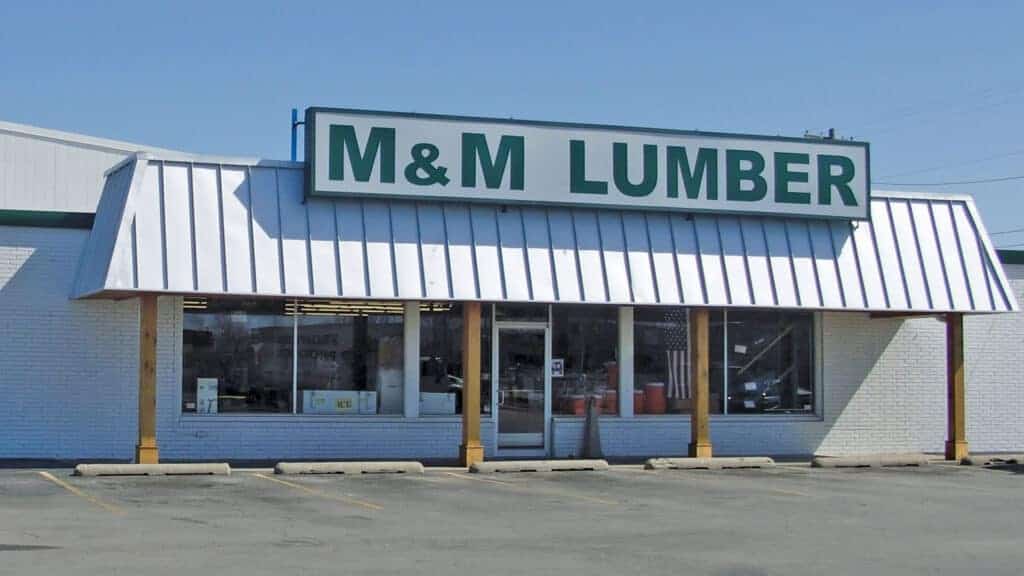 Sean added that COVID also prompted the company to look at other ways of growing revenue streams, both out of financial and practical necessity.

"We have definitely increased our capacity for specialty manufacturing," he said, using craftsman style construction as one example. "We could not find things like screen doors, so we started making them ourselves. We increased our manufacturing capacity to fill the void of the stuff we could not find. It gave us an opportunity to get into a space we were not in, but which the market was asking us to be."

Sean said that this commitment has paid off, both in terms of customer longevity and employee loyalty.

"We have very low turnover," he noted. "Some of our seasoned counterparts find it challenging to find people. We start with good employees. We have found individuals who have the passion we do, and that makes a difference."

He said he believes that those relationships, both with customers and co-workers, have been at the heart of M&M Lumber's success.

To learn more, visit www.mmlumberco.com.