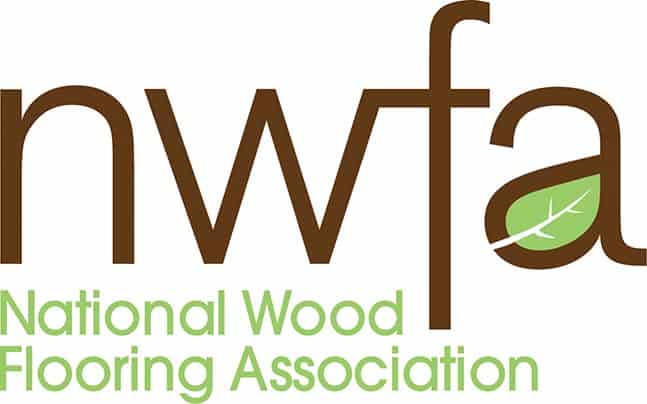 BY JOHN FORBES
MANUFACTURER SERVICES DIRECTOR
NATIONAL WOOD FLOORING ASSOCIATION
CHESTERFIELD, MO
800-422-4556
WWW.NWFA.ORG
Centuries ago, wood floors were rough-hewn timbers that were cut by hand and left bare. Over time, years of foot traffic would smooth the wood, but without any protective coatings to cover them, the wood eventually would become damaged from dirt, debris, and water tracked onto the floors.
One of the newest innovations in factory-finished wood floors has been ultraviolet coatings. Ultraviolet coatings, often referred to as UV coatings, are transparent, water-carried urethane surface treatments that are cured using ultraviolet light. The significant benefit of UV coatings is that the curing process takes place instantly. This greatly decreases the amount of time needed to apply finish at the factory. Once the UV process has been completed, the coated flooring can be used or packaged immediately for shipment.
During the past few decades, factory-finished wood floors have grown in both popularity and in market share. Most industry data sources report that factory-finished wood floors now represent more than 50 percent of the total wood flooring market in the United States. This market share is projected to grow further in the coming years.
One of the major reasons for this growth is that factory-finished wood floors are convenient. Unlike unfinished wood floors that have finish applied at the jobsite and then must cure on site, factory finished wood floors have finish applied at the factory that also cures at the factory. This means that they can be walked on immediately following installation.
Both solid and engineered wood floors can be factory-finished. After each type of flooring has been milled based on the manufacturer and product specifications, it can be delivered to the finish line. This finishing process will vary for different manufacturers and for different products, but the basic process is the same.
By the time unfinished solid or engineered flooring boards arrive at the finish line, they have been sanded or textured during the milling process. Upon arrival at the finish line, the first step is another light sanding, which further prepares the boards for the application of colorants or finishes.
After the wood is lightly sanded, any stain or other color treatment can be applied. Once any added colorants have cured, the finish can be applied. This step can be repeated any number of times depending on the manufacturer and the product. Once the final coat has been applied and cured, the product is ready to be packaged for shipment.
Around the late 19th century, the idea of protecting the wood with coatings to prolong the life of the floor became popular.
The first documented finish used to protect wood floors is one that is still used today: wax. Wax is an organic compound that can be a solid or a liquid. It is applied to the floor by hand and rubbed into the wood until it is completely absorbed. The wax hardens and creates a protective coating on the surface of the floor, but can wear off over time, requiring that it be reapplied often.
Shellacs offered an alternative to wax. Shellac is made from a resin secreted by the female lac bug. It is processed as flakes that are dissolved into denatured alcohol and then applied to the floor as a protective surface coating. These finishes were delicate, so often were covered with wax.
Around the time of the Civil War, varnishes became popular as a flooring finish. Varnishes offered a significant improvement over waxes and shellacs. This type of finish is made using a combination of a drying oil, a resin, and a solvent. It penetrates the wood and creates a much harder protective coating. Tung oil and linseed oil were popular varnishes used during this period in flooring history.
Today, urethanes commonly are used for finishing wood floors. This type of finish is made using organic compounds joined by urethane links. These materials combine to form a hard plastic protective surface layer on top of the wood that is easy to clean and maintain.
With advances in technology, floor finishes became even harder. Acrylic impregnated finishes are an example. This type of finish is made using chemical compounds derived from acrylic acid that are mechanically impregnated into the wood. In simplified terms, this means that the finish is forced into the cell structure of the flooring, altering and strengthening the structure of the wood. Because of this increased durability, this type of finish often is used in commercial settings that get heavy foot traffic, like restaurants, malls, and museums.
Aluminum oxide is another modern-day finish that often is used in factory-finished wood flooring. Aluminum oxide is a chemical compound made using aluminum and oxygen. When used as a flooring finish, it is combined with a urethane-based finish to create a very hard finish that seals the surface of the floor and guards against oxidation. This type of finish is used in both residential and commercial settings.
Ceramic-infused finish is yet another modern-day coating used in factory-finished wood flooring. Ceramic silica is one of the hardest natural minerals found on Earth. When used as a flooring finish, it is combined with a urethane-based coating to create ceramic-infused finishes. When applied to the flooring material, this finish penetrates deep into the flooring and chemically bonds with the wood, creating a very hard finish.
The National Wood Flooring Association has detailed information about factory-finished wood flooring available through NWFA University, an online training platform that is convenient and affordable. More information is available at nwfa.org/nwfa-university.aspx.