Burns, TN – Middle Tennessee Lumber (MTL), located here, is deeply rooted in their community. They operate a successful lumber business, serving distribution yards throughout North America and around the globe! Their facility sits on 50 acres, 30 of which are utilized by 10 dry kilns, a wood waste boiler, a Lico rough mill, a flooring plant, dry storage facilities that house lumber and flooring products and a vast air-drying yard showcasing high quality No. 2 and Better Appalachian lumber in 4/4 thickness.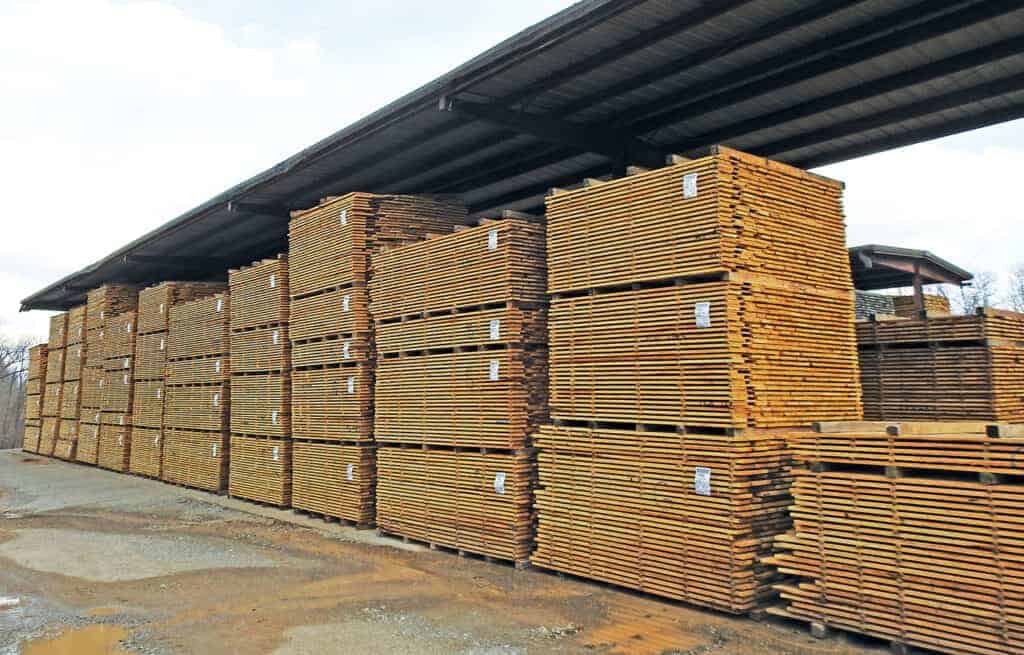 MTL has been at this location since 1967 and CEO Bill Joyce became the sole owner in 1985. "We have grown substantially and we have tried a lot of things over the years," said Joyce. "We started exploring a little bit, we tried making furniture parts for a little while then we moved into S4S for a while. Then I thought that the lumber around here would lend itself to the flooring business, especially the wide planks because there are a lot of tie mills around here. So, if you are running a sawmill, you are pretty much having to cut crossties and that type of lumber lends itself to making Hardwood flooring."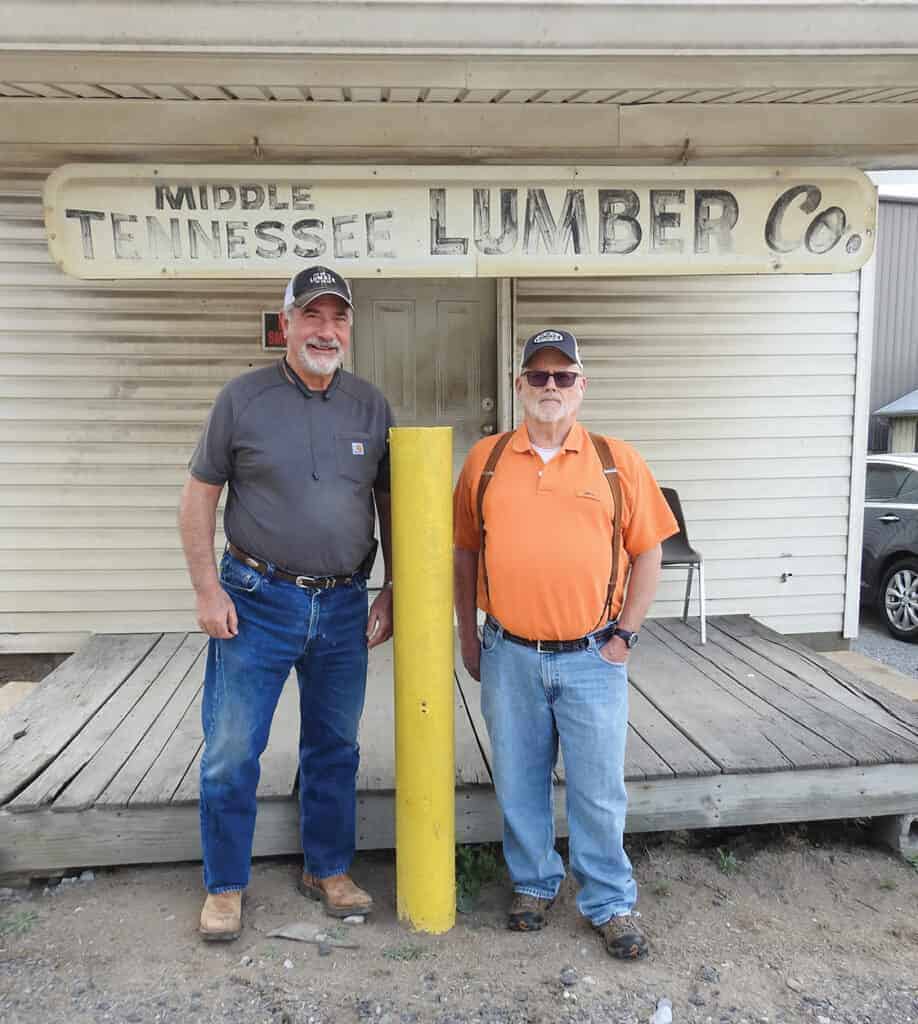 Fast forward to today and MTL is a partner in a green circle mill. Vanleer Hardwoods Inc., located in Vanleer, TN, is owned by Bill Joyce, Ronnie Adkins, Lawson Lee and Jordan Louth. Vanleer Hardwoods produces Hardwood lumber, railway ties, crating stock and pallets in the following species: Ash, Basswood, Beech, Cherry, Hard Maple, Red and White Oak, Yellow Poplar, Sycamore, Walnut and Sassafras. MTL also owns two distribution yards located in Dickson and Clarksville, TN and a flooring plant that provides strip flooring, engineered flooring and solid plank flooring up to six inches wide and 10 feet long, and lastly, a concentration yard that puts up a superior lumber product at seven inches and wider for their distribution yard customers.
"Our dry-kiln capacity is 800,000 board feet per charge with an average of two turns a month," noted John Patterson, MTL's lumber buyer and export sales manager. "We buy from about 35 green mills within a 150-mile radius. Seventy percent of what we purchase is White Oak and the balance is made up of Red Oak, Hickory, Poplar and Walnut," Patterson continued.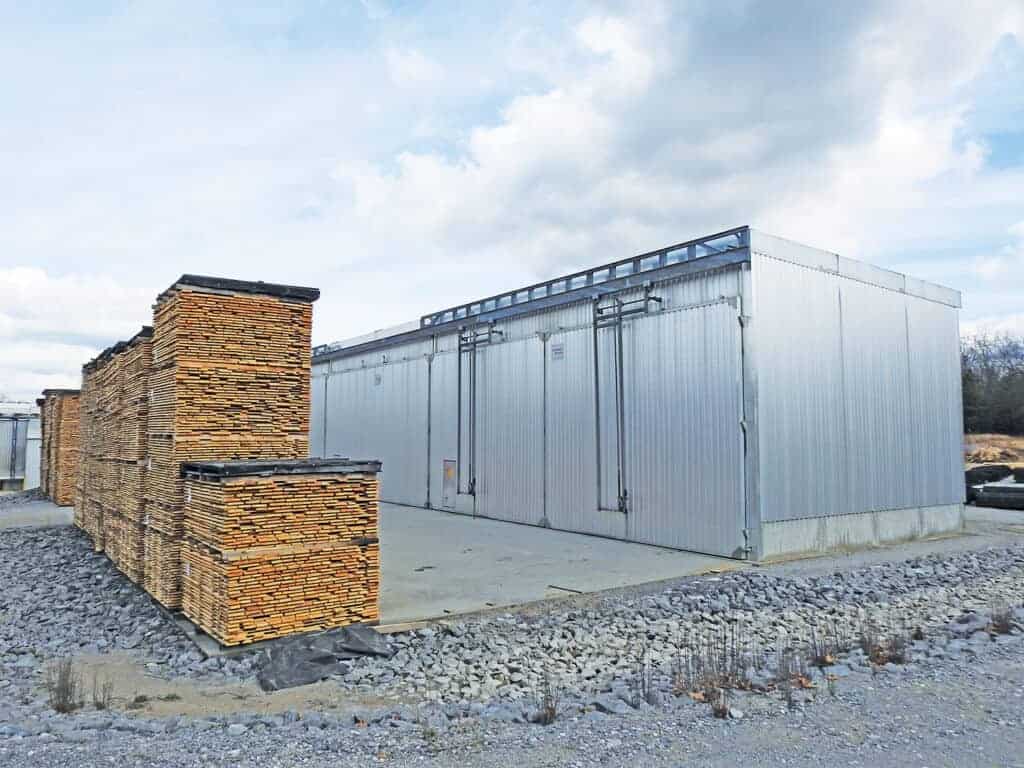 "We are providing our distribution yard customers with Face and Better in seven inches and wider premium lumber in White Oak, Poplar and Walnut and our eight inch and wider superior lumber in Red Oak and Hickory," commented Joyce. "We run two distribution centers, so we know what these yards across the globe demand for their wood working craftsmen that make high end cabinets, furniture, flooring and millwork! We also supply rift and quartered White Oak to our discerning distribution yard customers."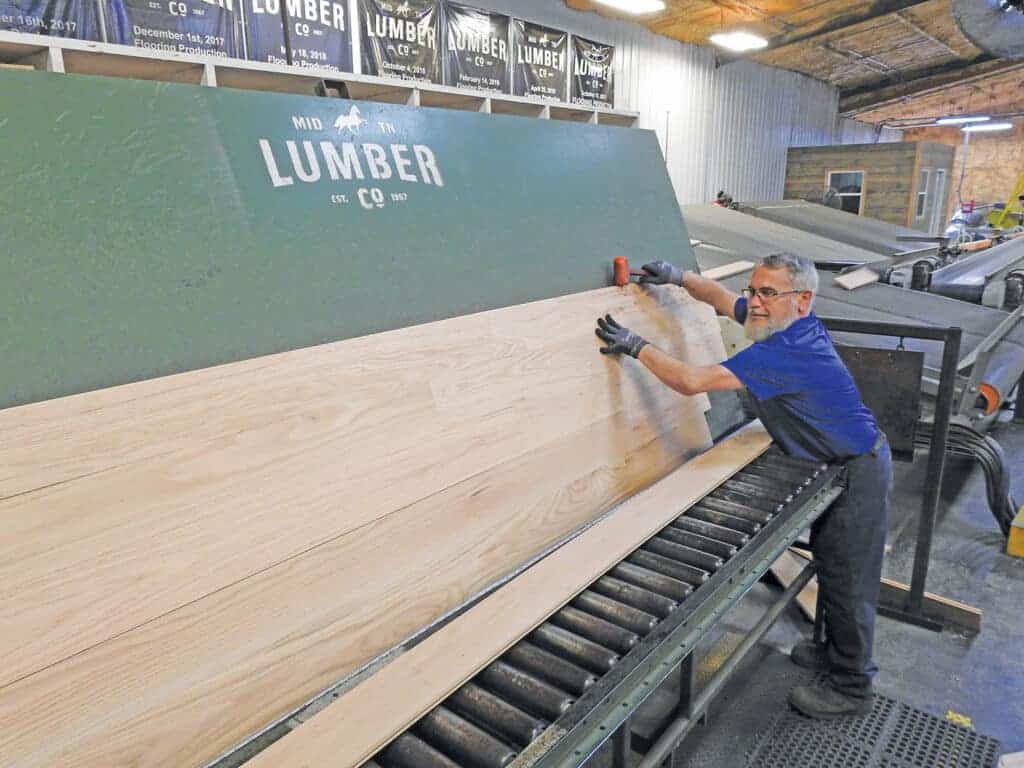 All the lumber processed at MTL is dried to a six to eight percent moisture content.
The distribution yards are run by a team of approximately 40 people and these facilities buy lumber that is not from this region, such as Cherry and White Hard Maple in grades Face and Better and thicknesses of 4/4-8/4, as well as Poplar in thicknesses of 5/4-10/4. Moreover, they also supply Mahogany and other tropical species.
"This allows us to serve our distribution customers across the United States with all these other lumber products that we don't process through our operations. We can pick up a pack on a number of different species from our own distribution centers to finish a load from the Face and Better seven inches and wider products that we produce here at our drying facility on a daily basis," said Patterson. Common carriers are used on all shipments to MTL's distribution customers.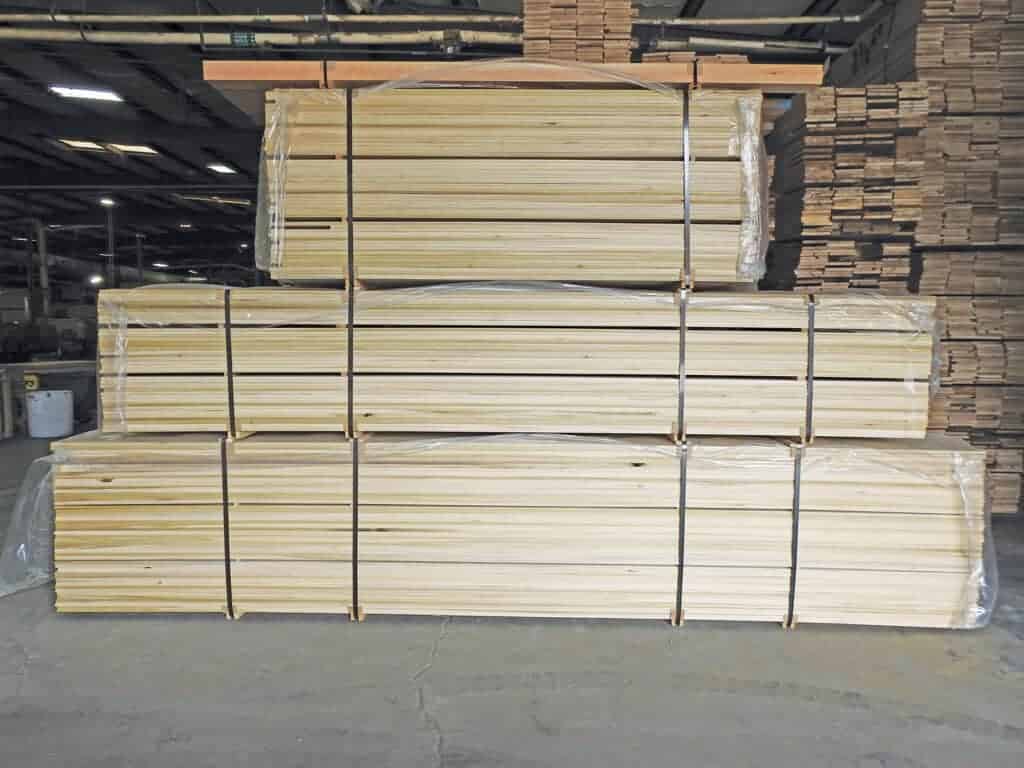 MTL has been in the export business for a number of years and Patterson is the export sales manager. Their Face and Better White Oak, seven inches and wider, lumber products are known throughout Europe as well as their other lumber products that they process, such as, Walnut, Red Oak, Hickory and Poplar in Face and Better seven inches and wider. "We put up a moulder blank for the international and domestic markets," noted Patterson.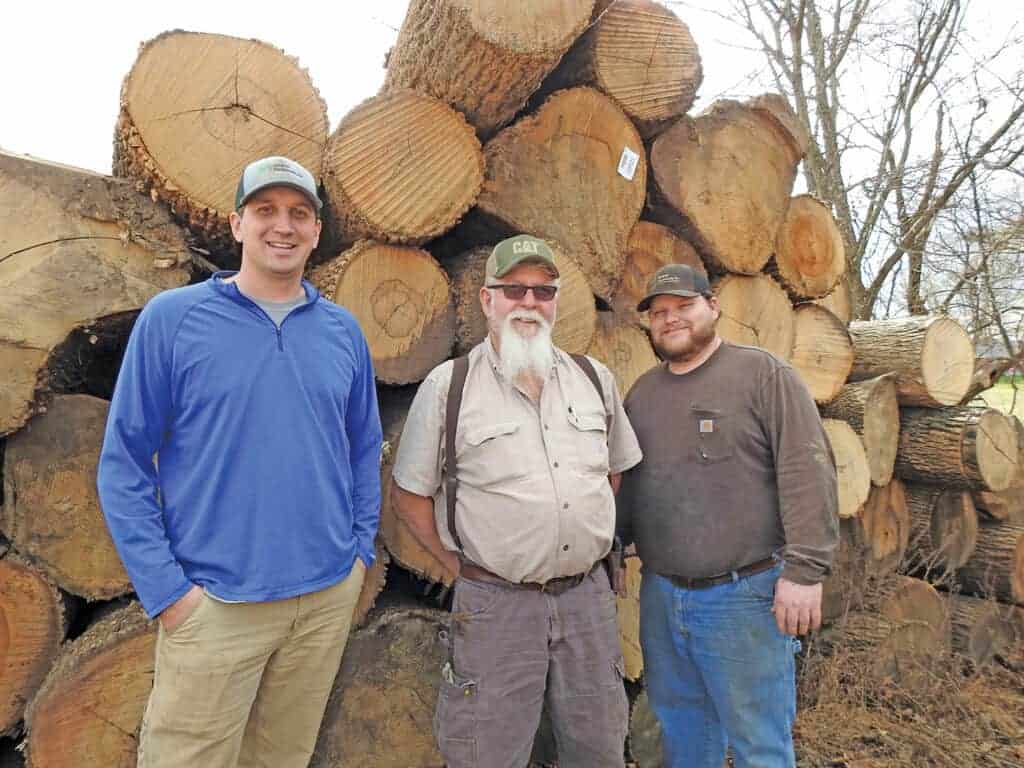 "Jesse Joyce, second generation lumberman and now president of MTL, started working at MTL's distribution center in Dickson and served in numerous roles for a number of years before leaving to work in banking for a period of time. Once we got into the flooring business, Jesse came back to the family business. He was instrumental in starting our advertising programs and promoting our flooring products. To my surprise we were marketing our flooring products all over the United States. Jesse currently serves on the National Wood Flooring Association's board and the Hardwood Federation board," remarked Joyce.
"When we entered the flooring business that is when I was able to convince my good friend John Patterson to join the MTL team. John is a well-known veteran in the lumber business and his son joined us as well! We have a lot of first and second generations working here and that speaks volumes on how we value our biggest asset, our people," Joyce said. "We currently have about 130 people that work at either the sawmill, lumber business, flooring plant or one of the two distribution centers.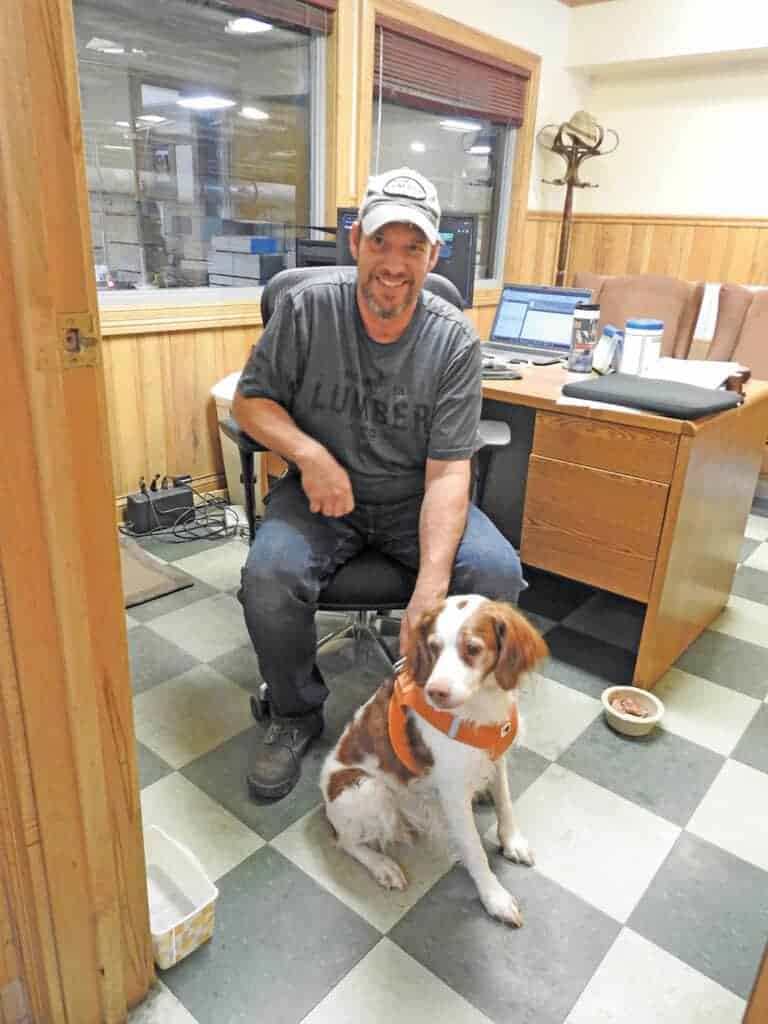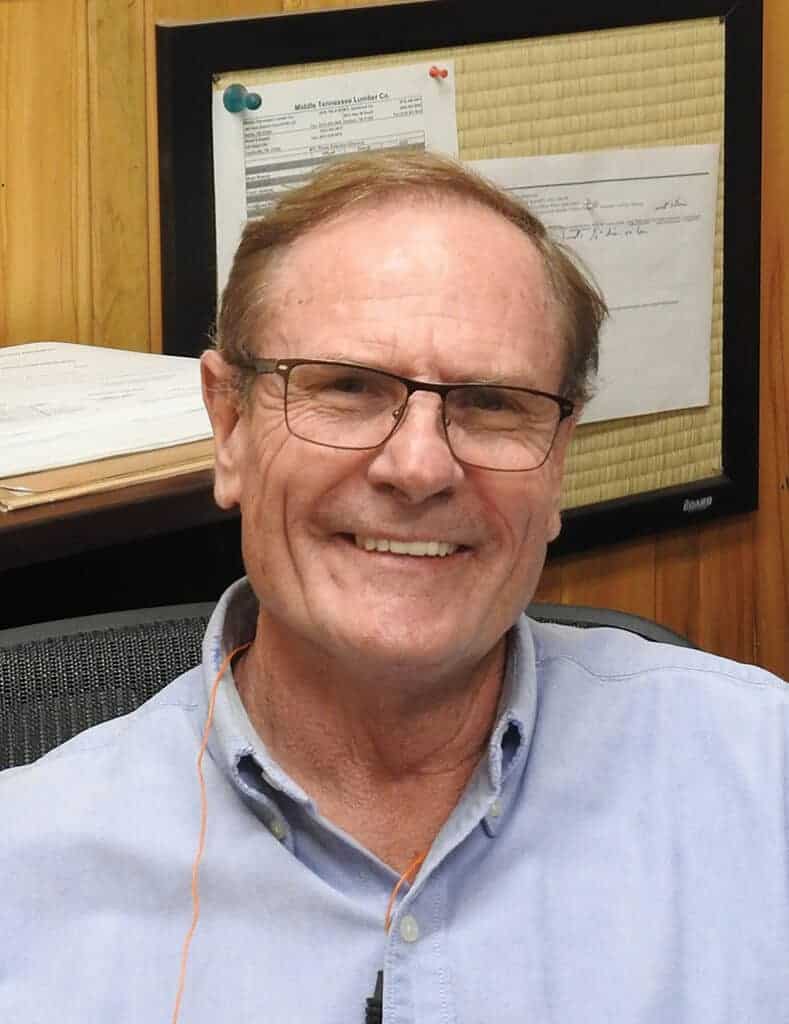 "We have a keen eye on all of the businesses that MTL operates, but particularly the lumber and flooring business. We have daily production meetings to ensure our customers know that we are continuing to maintain and hit our quality control goals in regard to volume and moisture content in our lumber by targeting the product that is going into the flooring plant and the quality of the finished flooring products," Joyce continued.
MTL is a member of the Hardwood Federation, the National Wood Flooring Association, Appalachian Hardwood Manufacturers Inc., Kentucky Forest Industries Association, American Hardwood Export Council and the Tennessee Forestry Association.
To learn more visit, www.midtnlumber.com.