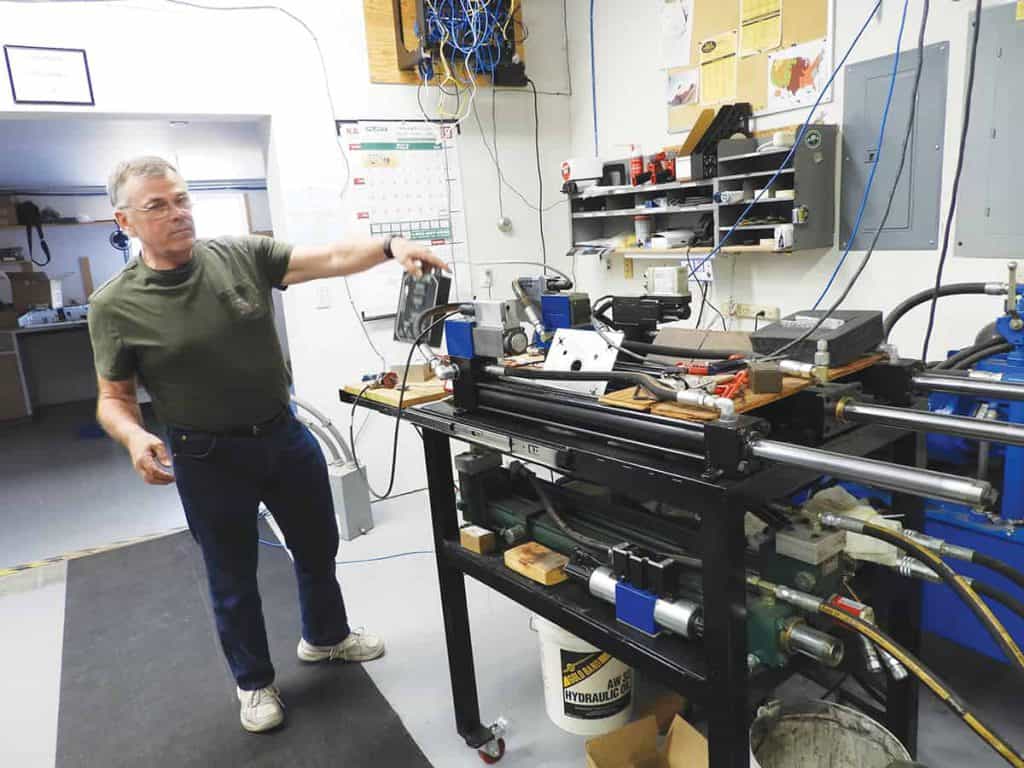 Rathdrum, ID—Paw Taw John Services Inc. (PTJ) is a veteran-owned-and-operated machine systems integrator, distributor and repair center. Founded in 1986 by Jerry Johnson, PTJ offers affordable, reliable control systems designed for precision optimization. PTJ's proprietary sawmill system control technology provides primary and secondary log breakdown systems to meet clients' individual needs with industry-specific solutions.
While working as part of the engineering group at Louisiana Pacific, Johnson saw a need in the marketplace and fulfilled it. "What I discovered is that a lot of sawmills were using motion control systems and devices I had not seen before," he said. "I was fascinated with motion control systems in the sawmills, and I learned as much as I could about the technology and Temposonics devices. Today, PTJ is the largest distributor of Temposonics products in the forest products industry in the United States."
The devices from Temposonics are put into a hydraulic cylinder to provide position feedback. The feedback goes into a closed loop controller that operates a hydraulic valve to target the cylinder, which is typically attached to a band mill or an edger saw. "Every segment of the log breakdown system is affected, and value is added continually throughout the whole process, even as far down as the trimmer," Johnson explained.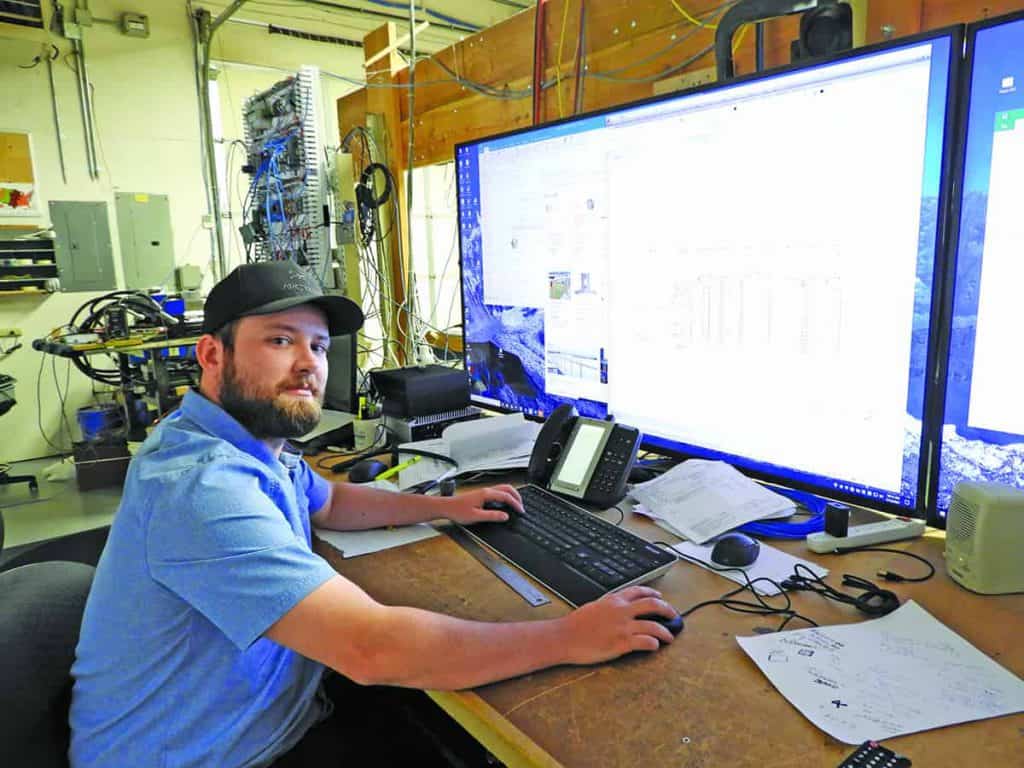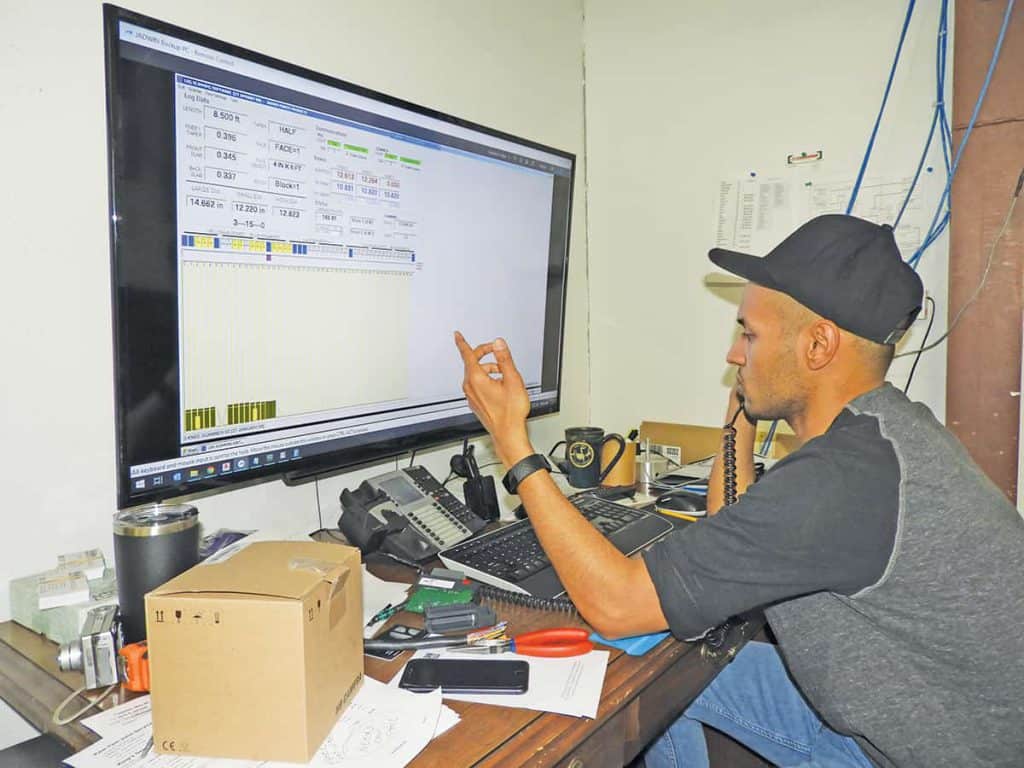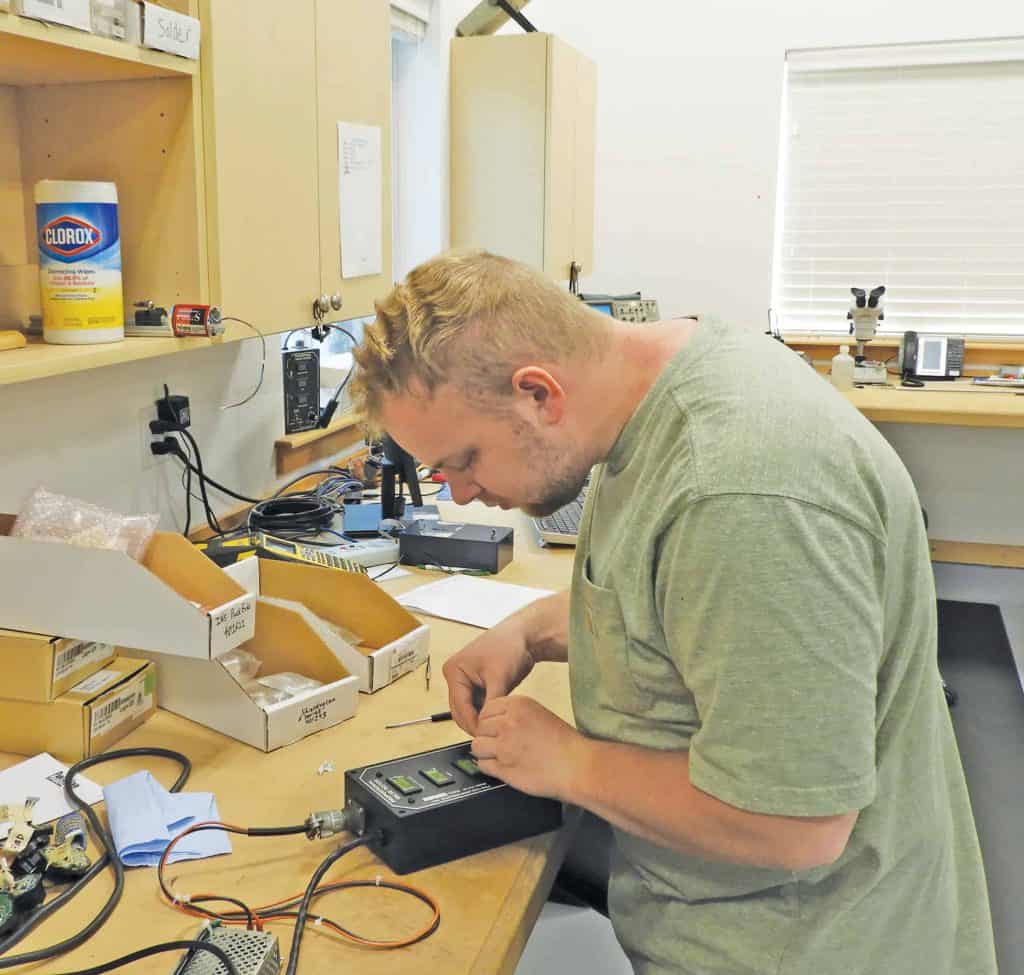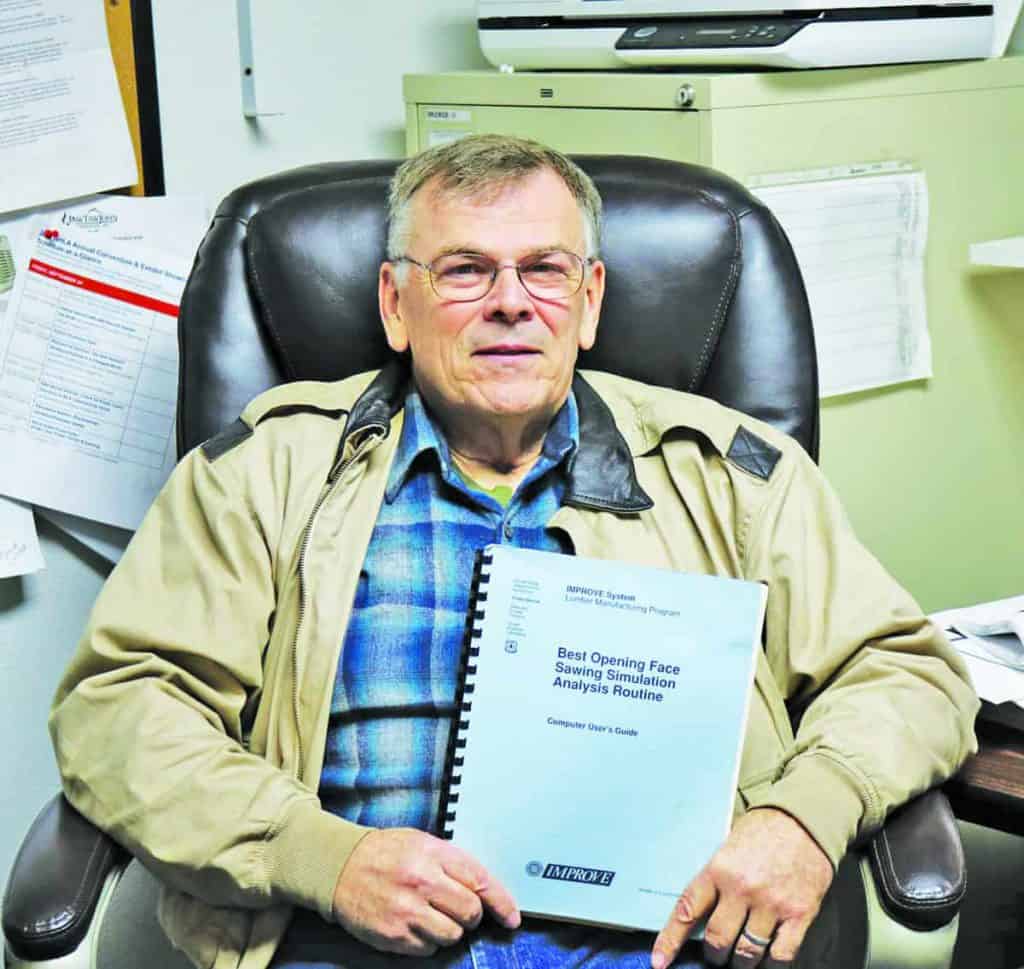 After working with both tenured and new sawyers, Johnson evaluated the craft of operating the machines and using control systems to improve performance so that the sawyers could do a more effective job in the mill. "I spent a lot of time at Louisiana Pacific working with the designs, building, maintaining and changing the programs for efficiency," he explained.
PTJ prioritizes helping customers meet their operating and business needs. The company delivers exceptional customer service, quick resolution and turnaround time for customer orders and sales. Johnson offered, "We provide our customer base a level of support you won't find on a typical phone call. We have online remote access 24/7 support on all PTJ systems. Our systems are designed and manufactured with the idea of streamlined efficiency, user-friendly interface and ease of maintainability. We have engineers available to provide top-level design, product quality control and business needs consultation, with onsite installation.
"Factory-trained technicians and assemblers ensure sensors and products are repaired efficiently and expertly," he continued. "With PTJ private online customer remote systems access, technicians can link (talk) with a control system in the mill. This allows them to set up or change any operational parameter on the system, calibrate scanning systems and provide programming upgrades and changes."
PTJ vendor relationships are an important part of how the company is maintained. "Our relationships allow us to continuously provide the lowest cost for the highest quality product on the market to our customers across multiple industries," Johnson said. PTJ vendor relationships include the Temposonics Industrial and Liquid sensors, cables, Encoder Products, Connexus laser line and Bosch/Rexroth Valves. Although the Temposonics sales territory of PTJ is limited to Idaho, Wyoming, Montana, Washington, Northern CA, and Oregon due to predetermined Temposonics territories, PTJ can sell all other products nationwide.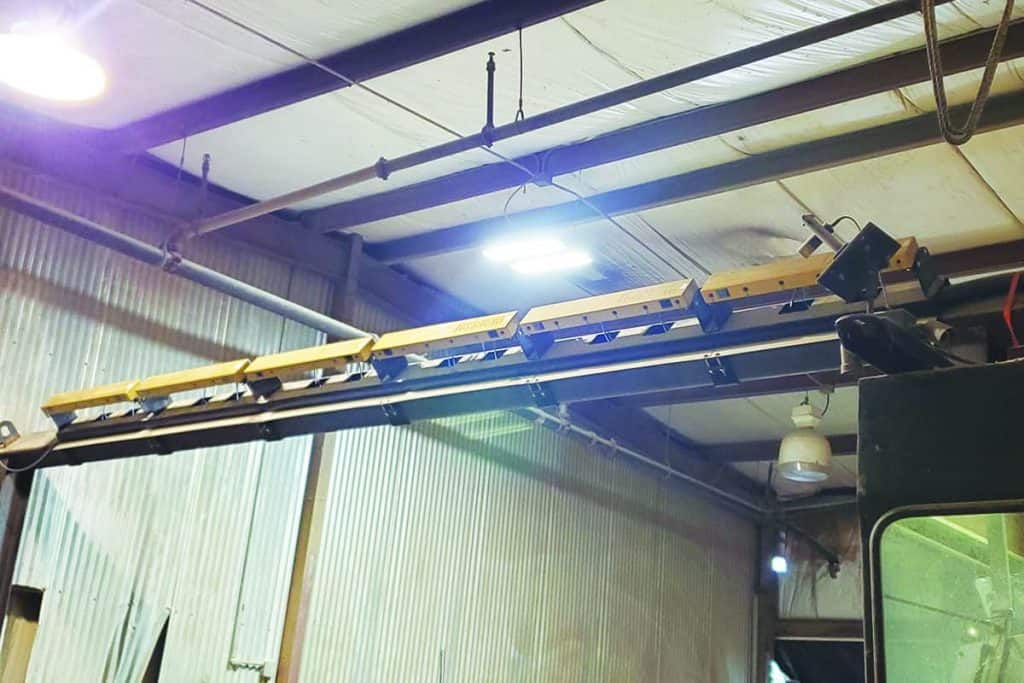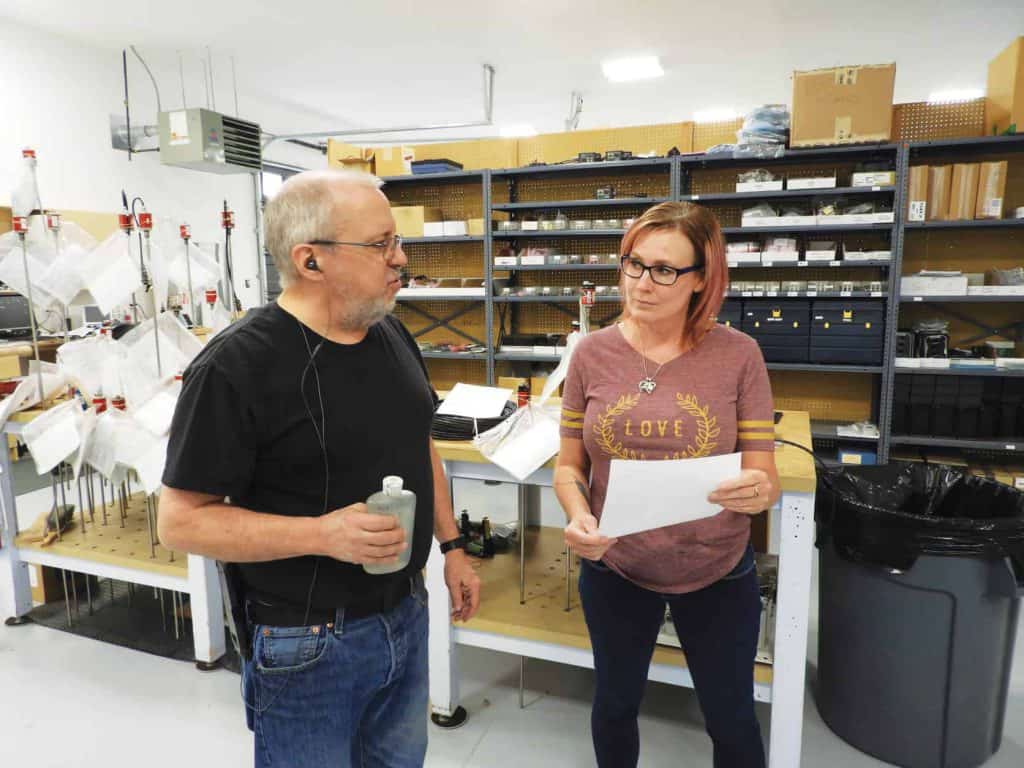 As for what he attributes PTJ's success to, Johnson said, "Our sweet spot is having the ability to provide the smaller sized business owner, a system that is effective, they can make money with it, and gives them the ability to compete in their market. We have entry level systems, and we have systems that are more advanced. As a client grows in profitability and has growth potential, our systems will grow with that idea in mind."
PTJ just recently completed another vision scanning system upgrade to a Hanna Manufacturing headrig in Winnfield, LA. This addition improves the operation's productivity, more recoverable lumber, and much less fiber going to chips. This system and the other PTJ systems in the mill boost the overall operations capabilities.
As stated by Rick Hanna, of Hanna Manufacturing, "I'm proud to have PTJ systems on all of my machine centers in the mill."
PTJ will continue to utilize the over 100 years of experience serving the wood products and manufacturing industries.
For more information visit www.pawtaw.com.