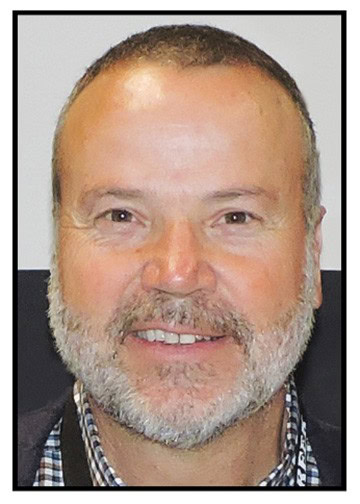 In recent interviews with lumber providers in the Inland West, one lumberman reported positive dynamics in his market while two others said their business activity wasn't so good at the moment.
In Idaho, a lumberman said his market was "good. Pine boards are decent, but Cedar is still challenging."
Compared to a few months ago, Cedar sales are about the same, he stated. Pine sales have been a challenge the last month or so but it's better recently, he noted.
He sells Cedar in 2×4 – 2×12, Cedar decking in 5/4 x 6 and Cedar boards in 1×4 through 1×12.
He offers Ponderosa Pine in 1×4 through 1×12. Both Pine and Cedar are offered in No. 2 Common, No. 3 Common and No. 4 Common.
He sells his lumber mainly to stocking distributors. As to how their sales to their customers are going, he remarked, "It's a mixed bag. Some products sit on the shelf. Some move fast and it's, 'Let's see how soon we can get a truck under it.'"
Transportation is "still challenging," he stated. "The truck side is better, but rail freight is worse than ever."
A Montana lumberwoman, whose sawmill is just 50 miles from the Canadian border, stated that business in her area was "not really very rosy. If you can get below the Canadians' prices, maybe you can move some lumber. But if you go that low in pricing, you're giving up everything. Selling lumber cheaper than Canadians is tough to do. Their prices are low enough to hurt our company. It's just tough right now. I think it will get better but not exactly what we need."
Her market is not as good as it was several months ago.
She offers SPF-s (Spruce-Pine-Fir manufactured south of the Canadian border) in 2×4, 2×6, 2×8, 2×10 and 2×12, Doug Fir and Larch ("our bread and butter") in No. 2 and Better and Select Struct and ESLP in 4/4 and dimension in Common No. 2 and Better and MSR grade.
She said she sells to distribution yards, but, "They haven't been buying much from me lately. They want to buy a truckload and nothing more than a truckload. That's not encouraging."
Regarding transportation, she said, "Truck deliveries have been pretty affordable within this region. Rail has been doing pretty well, too."
In Arizona, a lumber provider said his business has been "quiet and slow. I've been talking to customers who expect business to pick up within four to six weeks. Phoenix has had a ton of rain and snow, double or triple what is normal. We're now starting to ship lumber that was ordered some time ago. Our customers have high inventories of lumber. I believe within four to eight weeks, business will be back to normal."
He offers 2×4 through 2×12 No. 2 green Doug Fir, 2×4 and 2×6 No. 2 White Fir, 2×6 through 2×12 White Fir Select Struct and studs in White Fir and Doug Fir.
Business is "worse" than it was a few months ago, mainly due to weather. "It has been very different from normal Arizona weather, cooler, wetter, and in the northern part of the state, feet and feet of snow.
"We distribute to lumber yards," he stated. His customers' business is "pretty much the same as ours; they have plenty of jobs coming up in the future. They expect that in four to eight weeks they'll be busy again."
He said, "Trucking has come down in price, but railroads are still a problem."