Boise Cascade Acquires Brockway-Smith Company
Boise Cascade Company, located in Boise, ID, announced that it has acquired Brockway-Smith Company (BROSCO), a leading wholesale distributor specializing in doors and millwork. The purchase price for BROSCO, including the acquisition of its two full-scale distribution centers, is $172 million, subject to certain closing adjustments. Boise Cascade plans to fund the transaction and closing-related expenses from its existing cash balances.
BROSCO is a fifth-generation, family-owned company founded in 1890. It operates distribution centers in Hatfield, MA, and Portland, ME. In addition to interior and exterior doors, BROSCO's offerings also include mouldings, railings, windows, stair parts and composite products.
Boise Cascade currently operates 10 millwork locations in some of the nation's fastest-growing markets, specializing in exterior and interior doors, frames, hardware and pre-finishing options.
"BROSCO is a long-standing industry leader in the Northeast region known for high-capacity manufacturing, quality artisanship and a loyal customer base," said Jeff Strom, Executive Vice President, Building Materials Distribution. "This acquisition furthers our strategy to expand our millwork business. We are excited to bring this outstanding team on board."
"Boise Cascade provides BROSCO a unique and exciting opportunity to join a company that is very similar in culture and commitment to customers and associates," said Charlie Smith, President & CEO of BROSCO. "Boise Cascade is a large and successful organization that will allow all our customers the ability to continue to enjoy the outstanding BROSCO products and service that have been the standard of the Northeast millwork market for over 130 years."
Boise Cascade is one of the largest producers of engineered wood products and plywood in North America and a leading U.S. wholesale distributor of building products.
For more information, please visit www.bc.com.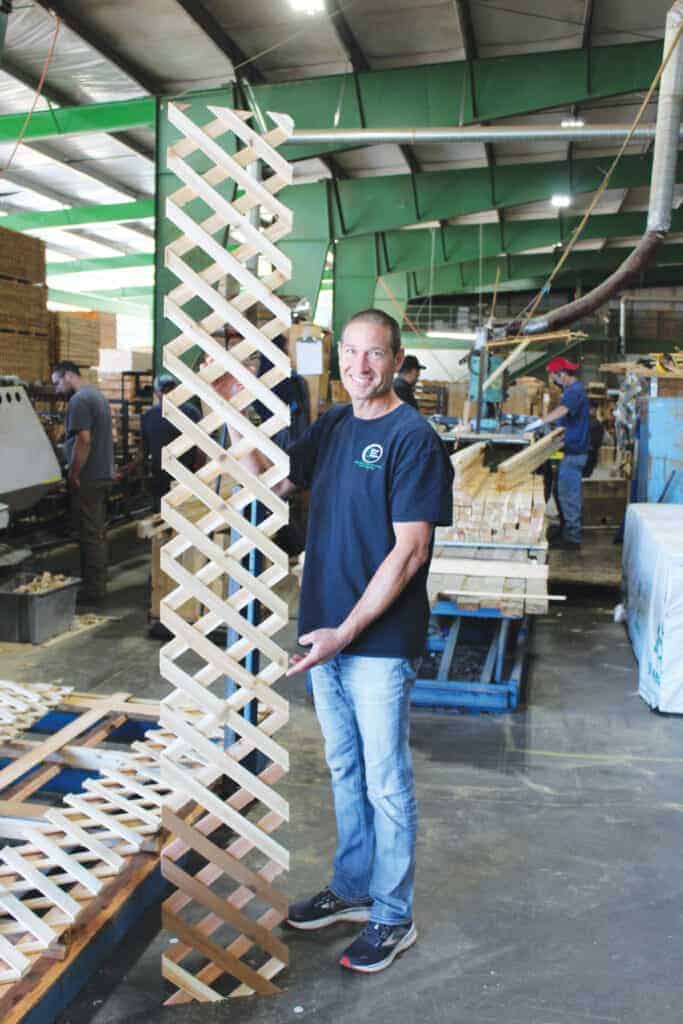 Bowers Forest Products Installs New Lattice Machine
Bowers Forest Products Inc., located in Beavercreek, OR, recently installed a new lattice machine, which allows them to produce 1-foot and 2-foot-wide Western Red Cedar lattice panels that are primarily used for fence toppers.
"While we have other machines that have the capabilities to make these narrower panels, there is a changeover that slows down our production. The new lattice machine will allow us to increase our 1-foot and 2-foot-wide lattice production as this machine is dedicated specifically to these measurements," said Jeff Bowers, founder of Bowers Forest Products.
Not only has the new lattice machine helped in terms of time efficiency, but raw material efficiency as well. "We are able to use the shorter pieces of material that would go into something low-grade like a pallet component," said Bowers. "Now we can put the full value against that end trim and it helps us control our costs."
Bowers Forest Products also manufactures short boards in 1x's in 4-foot, 5-foot and 6-foot, square edge boards and tongue and groove boards. Other products include 1×1, 1×2 and 1×3 trim boards that are used to trim out fence panels.
For more information, visit www.bowersforestproducts.com.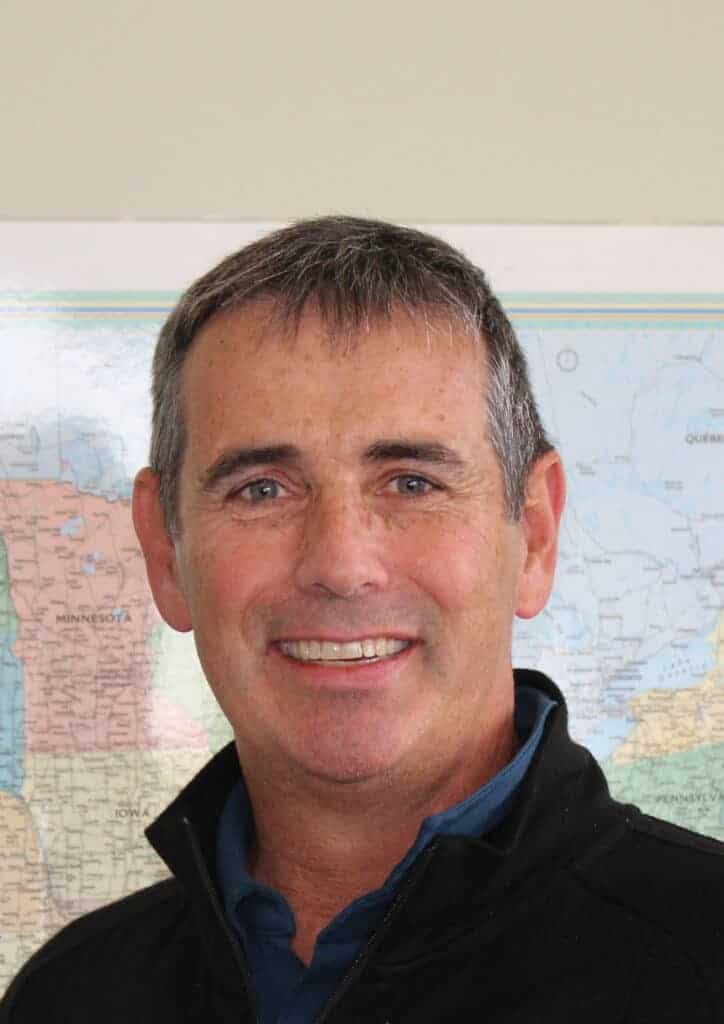 Delta Cedar Brings Rick Harris On Board And Upgrades
Rick Harris is the Director of Strategic Development at Delta Cedar Specialties Ltd., a division of the Delta Forestry Group, located in Pitt Meadows, BC, and is involved in both sales and executive functions. Delta Forestry Group has two sawmills that produce 120 million board feet annually and distributes lumber worldwide. Delta Cedar Specialties offers Western Red Cedar, Alaskan Yellow Cedar, Douglas Fir and Hemlock in low grades through clears, dry or green and rough or surfaced.
Delta Cedar Specialties offers a full line of products milled to their customers specification, whether rough sawn, rougher headed or S1S2E or S4S. Their sawmills are capable of cutting timbers up to 32 feet in length.
Harris recently joined Delta Forestry Group in September of 2023. He has been in the forest products industry for over 30 years. He started his career in the forest products industry at Paynter Timber Ltd., located in New Zealand, where he sold framing lumber and imported hardwood trellis into the New Zealand domestic market for six years.
He then immigrated to Vancouver in 1997, where he worked for Interfor as general manager of export sales and marketing for 18 years.
He graduated high school from Christ's College in Christchurch, New Zealand. He then went on to receive a bachelor's degree in marketing and economics, as well as diplomas in farm management and agriculture, from Lincoln University in Christchurch, New Zealand. He also received a certificate in agriculture from Flock House in Bulls, New Zealand.
In his spare time, Harris enjoys fishing, hiking, rugby, tennis and learning his family's history. He has been married to his wife Vicky Harris for 28 years and has two sons and one daughter.
Delta Cedar Specialties is a member of BC Wood, North American Wholesale Lumber Association and Truck Loggers' Association.
For more information call 604-612-0073, email rharris@deltacedar.com or visit www.deltaforestrygroup.com.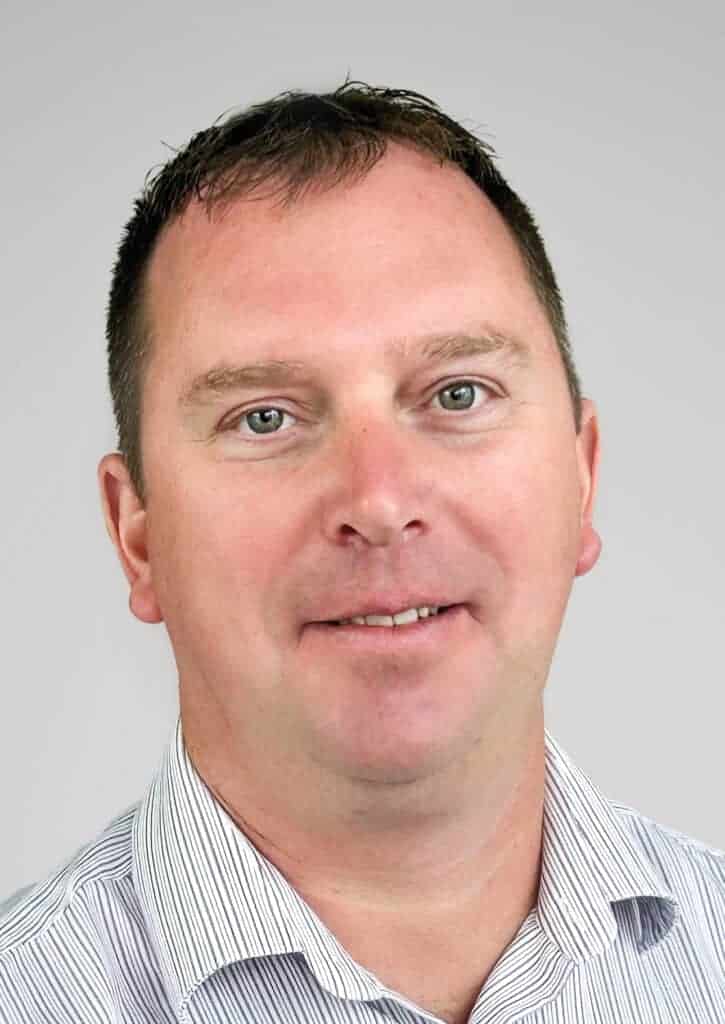 Tolko Announces New COO and Vice President
Brad Thorlakson, President and CEO of Tolko Industries, located in Vernon, BC, announced that Pino Pucci, Vice President of Sales, Marketing and Logistics has assumed a newly created interim role as Tolko's Chief Operating Officer.
"This role has been created to support our succession planning process, as Pino will eventually succeed me as President & CEO," said Thorlakson. "Pino's proven leadership experience, significant focus on people and culture and his alignment with our values make him the perfect candidate to lead us in the execution of our current strategy and beyond."
Pucci has assumed oversight of Tolko's Solid Wood, Strand Based Business and US Operations and will retain his current responsibility for the marketing, logistics and transportation portfolio. There has been no formal date set for the CEO transition to occur.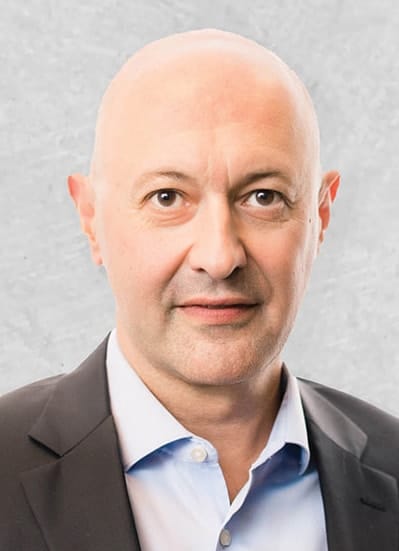 "I am humbled to have this opportunity and appreciate all we have accomplished as we work to be a leading forest products and customer solutions company," said Pucci. "I look forward to working closely with our Operating Vice-Presidents, and the entire leadership team, to build upon our successes; serving customers by delivering sustainable forest products and solutions; and becoming the partner of choice for customers, employees, vendors and communities."
Brad Eckford succeeded Pucci as Vice President, Sales, Marketing and Logistics.
"Brad has played a number of key roles within woodlands and manufacturing throughout his tenure with Tolko and is excited to embark on this latest challenge," said Pucci. "His experience and commitment to getting products to customers on time will serve him well and ensure we continue to prioritize our customers as we move forward."
For more information, visit www.tolko.com.
DMSi Launches New Software for LBM Dealers
DMSi Software, headquartered in Omaha, NE, a leading provider of inventory and order management solutions to the building materials industry, announced the North American launch of Frameworks. Frameworks is an LBM point of sale/ERP system that runs completely on the web. Founded in 1976, DMSi has grown to over 200 employees serving over 500 businesses and 20,000 users. DMSi remains independently owned and privately held, dedicated exclusively to the success of its customers.
Frameworks is an end-to-end system, handling retail point-of-sale (POS), contractor sales, purchasing, inventory control, accounting and reporting. Users access the program through a web browser such as Chrome or Microsoft Edge; no additional software is required. A mobile-friendly design means Frameworks can be used from a smartphone or tablet as easily as from a desktop computer. Open APIs and EDI capabilities give dealers the flexibility to integrate Frameworks with their preferred vendors and third-party applications.
Frameworks is specifically designed for the products, processes and needs of LBM businesses:
• The POS screen is easy to learn, making it ideal for seasonal or part-time staff.
• The project management dashboard lets service reps manage multi-job builds from one place, centralizing orders, tasks, pick tickets, deliveries and invoices.
• The eCommerce/service portal lets customers review products, pricing and account records.
• Pricing controls simplify challenges around rebates, special buys and contract pricing.
• Item records can use a single SKU to account for multiple suppliers and unit of measurement for a product, simplifying inventory control.
• The dispatch module lets Ops teams use drag-and-drop to build and schedule routes.
Frameworks is the latest addition to DMSi's portfolio of industry-specific solutions. Originally developed by Sterland Computing, Frameworks is the dominant LBM software in Australia and New Zealand. After acquiring Sterland in 2019, DMSi spent three years adapting Frameworks for the US market, including updating units of measurement, tax rules and terminology.
"DMSi's strategy is being the best software partner for building materials businesses. We are focused on industry-specific solutions for the entire building materials supply chain, from distribution through retail," said Josh Weiss, President of DMSi. "Frameworks is a powerful, proven solution that helps LBM dealers thrive and scale their businesses. We are excited to bring this offering to North America."
To learn more about Frameworks, visit www.dmsi.com/frameworks-erp or www.dmsi.com.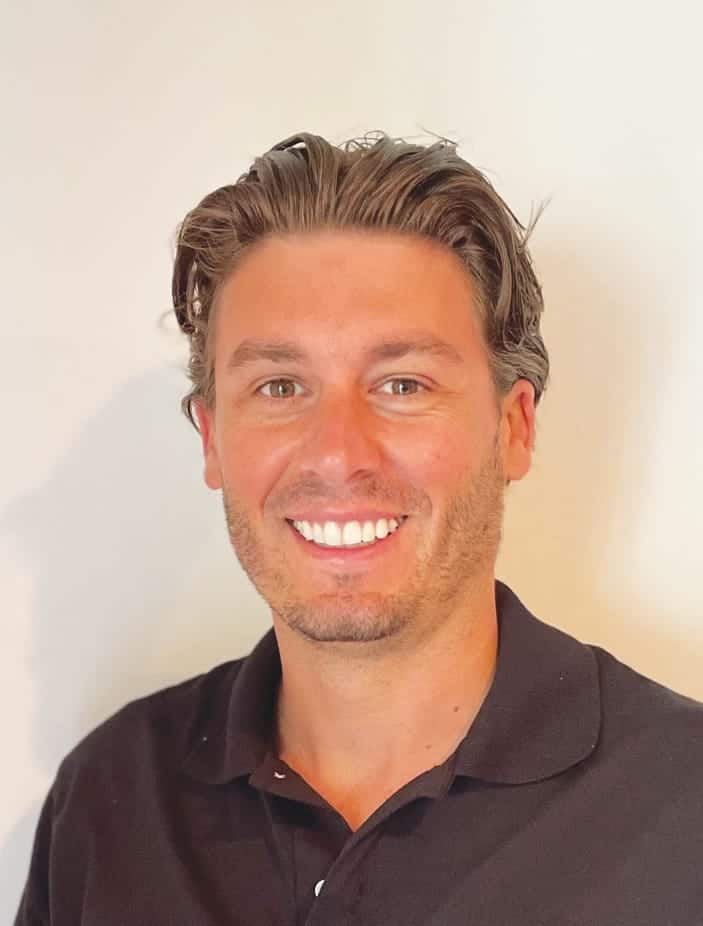 McDonough Manufacturing Welcomes Bob Bell as Sales Representative
McDonough Manufacturing, located in Eau Claire, WI, a leading provider of durable sawmill machinery, has announced that Bob Bell will be joining their team as a sales representative.
Bell entered the industry in 2010, beginning his journey at Baillie Lumber as a manager trainee and subsequently rising to the position of plant manager. In 2021, he joined MiCROTEC as a sales representative before taking on his current position at McDonough.
He earned his bachelor's degree in Wood Science and Technology from the University of West Virginia in 2010.
Later, from 2016 to 2018, he pursued his MBA at Mount Vernon Nazarene University.
Bell is an outdoors enthusiast, enjoying activities such as Slalom water skiing, fishing, and hiking during his leisure time.
Established in 1888, McDonough Manufacturing is a family-owned company with a rich history. They specialize in crafting sawmill machinery and equipment, offering products such as board edger systems, bands mills, resaws and carriages.
To learn more visit www.mcdonough-mfg.com.
BID Group Acquires YGE Inc.
BID Group, located in Mirabel, Quebec, is delighted to announce the successful completion of its acquisition of YGE Inc. This strategic transaction further enhances BID's product offering within the wood processing saw and tooling sector, while also extending BID's industry-leading product and service offerings across the entire operational life cycle.
YGE Inc. stands as an innovative supplier and service provider specializing in top-tier saw guides, grinders and critical consumables catering to the wood processing industry. Located in St. Raymond, Quebec, YGE is a trusted partner, having forged strong bonds with BID'S product lines, projects and manufacturing facilities across North America.
"We are excited to reach this agreement with our longtime partners YGE and the Guillemette family. This marks another important step in meeting our valued customer demand for modern, high quality and innovative saw and tooling technology solutions. This partnership builds on previous investments in Smith Sawmill Services, BLADE cutting tools, and the recently announced acquisition of Industrial Cutting Solutions in Alabama," said Simon Potvin, BID's President, Wood Processing.
"I am pleased to be able to transition our business with the BID Group," said Yvon Guillemette, Owner of YGE. "I would like to thank our team for their dedication and hard work to build YGE over the years. I am confident this partnership will provide our employees, suppliers and customers with enhanced opportunities and benefits."
The transaction formally closed on Oct 1, 2023.
Since 1924, the privately-owned BID Group has been providing industry-leading solutions for its highly valued customers. As one of the largest integrated suppliers to the wood processing industry, and the North American leader in the field, BID Group is a one-stop source for guaranteed, comprehensive and innovative solutions. The ability to provide complete, smart connected, turnkey manufacturing facilities that includes engineering, project management, equipment, software, installation, startup and after sales parts and services is the BID Group companies' strategic value to its customers. The company has offices in 15 locations situated to serve the predominant wood processing regions of North America.
Learn more about BID at www.bidgroup.ca.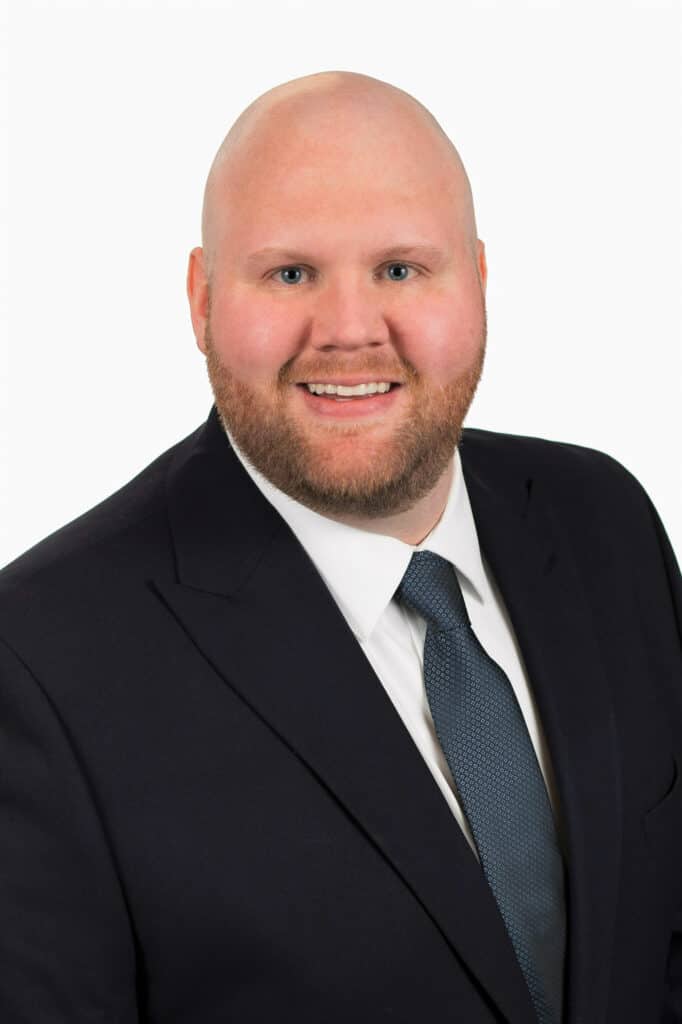 PLM Announces New Assistant Vice President
The Board of Directors of Pennsylvania Lumbermens Mutual Insurance Company (PLM) has appointed Matthew Kienholz, CPCU, Director of Regulatory and Government Affairs to an Assistant Vice President of Regulatory and Government Affairs.
Kienholz has demonstrated a multi-functional capability along with strong leadership skills in the revamping of PLM's regulatory efforts and government affairs initiatives. Kienholz focused much of his career on the financial side of the insurance industry, but in an effort to broaden his capabilities he accepted the challenge of rebuilding PLM's Regulatory and Government Affairs Department. According to a statement from PLM, significant progress has been made in both areas since he agreed to transition from accounting in January 2021 and take a leadership role outside of his comfort zone. In order to accomplish these tasks, Kienholz needed to be aware of PLM's deep-rooted culture and successfully utilize his "influence management" skills across the organization.
Kienholz has engaged in PLM's business across a broad spectrum of responsibilities outside of those that are typically encompassed within the regulatory and government affairs arena, most recently leading the product development and launch of a small hardware store program (renamed Hardware Express). According to a company statement, "Kienholz has demonstrated true leadership in how we develop and roll out new products while overcoming the many challenges encountered along the way. He is also leading the charge on our political efforts in both the wood and insurance industries. He has organized a team that has been growing PLM's involvement in several associations to promote and support the legislative and regulatory interests of the Softwood and hardwood industries."
His commitment to professional education was underscored when he completed his Chartered Property Casualty Underwriter (CPCU) designation last year and more recently his Associate in Premium Audit designation. Further, he was recognized as an Emerging Leader by the American Property Casualty Insurance Association (APCIA) and is a member of the National Association of Mutual Insurance Companies State Affairs Committee.
Kienholz joined Pennsylvania Lumbermens in 2015 in the accounting area. He holds a degree in Accounting from Rowan University, in Glassboro, NJ, graduating Summa Cum Laude.
For more information, visit www.plmins.com.