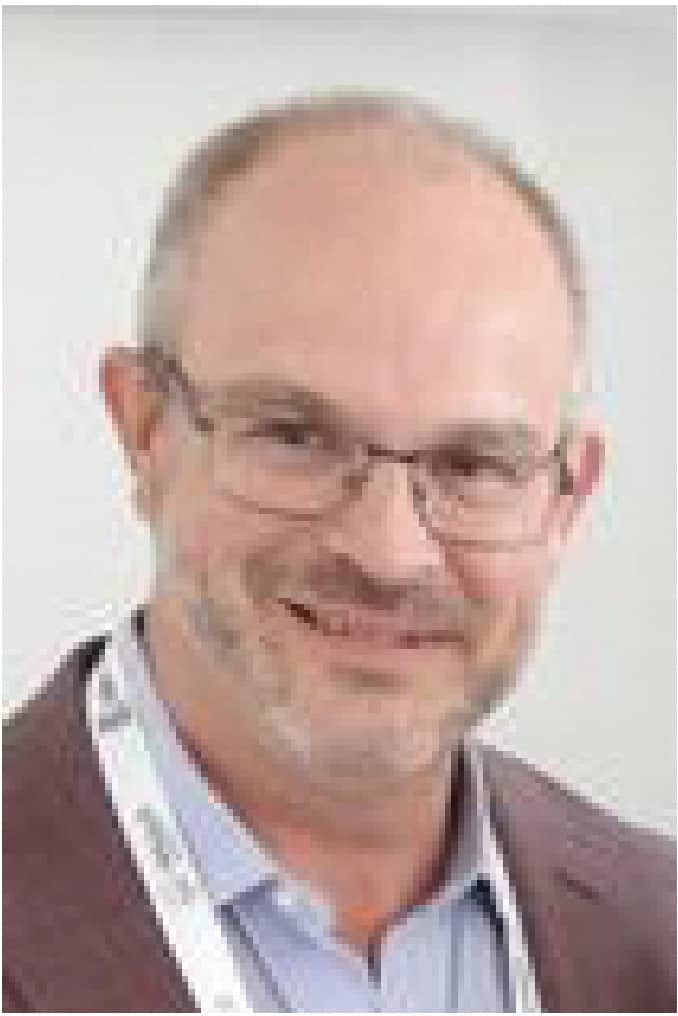 Weston Forest Announces Acquisition of Kings Wood Products
Weston Forest, located in Mississauga, ON, a leading distributor and remanufacturer of Softwood and hardwood lumber and specialty panel products, serving North American industrial and construction sectors, announced it has acquired Kings Wood Products of Paris, ON.
"Kings Wood Products expands our manufacturing base in Canada while adding to the mix of products we can offer our existing Industrial customers," said Steve Rhone, President and CEO of Weston Forest. Rhone goes on to say, "Kings has been a key customer of ours for decades, and this is a natural progression for both companies. They have an excellent reputation in their industry, and the Kings niche product mix is a logical addition to Weston's existing Industrial offerings."
According to Dennis Kings, President of Kings Wood Products, "This new partnership with Weston Forest is the right direction for our business. Weston has been a trusted supplier of ours for a very long time, and this move provides the continuity we want for our people and for our customers."
This acquisition represents Weston's sixth in the last decade and their second since the company was purchased by the Watermill Group in 2021.
Weston's remanufacturing and inventory management services help customers create specified crating, packaging, pallets and boxes and other niche wood products that are essential for the production or shipment of industrial goods. The company's logistics and just-in-time fulfilment capabilities support truss manufacturing, framing, lagging and shoring, concrete forming and other processes that are crucial to commercial and residential construction and large infrastructure projects.
For more information, visit www.westonforest.com.
JD Irving Ltd. Tests New Valutec Installations
JD Irving Ltd., headquartered in New Brunswick, Canada, recently commissioned Valutec's TC continuous kilns at their sawmills in Ashland and Pleasant River, ME. Thomas Wamming, Valutec's R&D Manager, and Automation Manager John Karbin recently visited these mills, where their aim was to carry out quality and capacity tests at the installations, both to ensure drying quality and to identify opportunities for improvement. This type of visit forms part of Valutec's commitment in every project.
"A lot depends on the type of raw material dried in the kiln. There is often a need to adjust the process over time depending on what passes through the kiln. The ability to visit the sawmills provides a great opportunity to capture these types of issues," said Wamming.
"But it's just as much about meeting the people working around the kilns. Meeting them gives us a better idea of what their challenges are, how the operators think and so on. This is very important as they will handle the operation on a daily basis. This can differ quite a lot between different sawmills, e.g. in terms of how responsibilities are distributed," he continued.
During the visit, Wamming and Karbin also had the opportunity to provide additional training to JD Irving Ltd. sawmill employees in Valmatics 4.0, the Valutec control system that allows sawmills to optimize their processes in terms of quality, capacity, and energy consumption.
The TC continuous kiln is a potent installation with great capacity. To use it to its full potential, it must also be regarded as forming an integral part of the overall sawmill flow.
"To benefit from the kiln's full potential, sawmill personnel also need a picture of how the TC continuous kiln interacts with the rest of production. While it's partly a matter of raw materials, it's also about loading and package lengths. The sawmills that are best in these regards also tend to do really well in terms of both product quality and the bottom line," said Karbin.
For more information, visit www.valutec.ca or www.jdirving.com.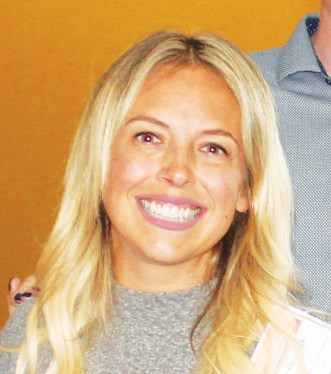 CFO of Patrick Lumber Company Honored as a 40 Under 40 Recipient
Patrick Lumber recently announced that Natalie Heacock, Chief Financial Officer (CFO) of the company has been recognized by the Portland Business Journal as one of the esteemed recipients of the 40 Under 40 list for 2023. This award celebrates the outstanding achievements and significant contributions made by young professionals in the Portland, OR, business community, where Patrick Lumber is headquartered.
The 40 Under 40 award showcases Heacock's exceptional leadership, innovative thinking, and unwavering dedication to advancing the financial landscape of Patrick Lumber's business, according to a statement by the company. It stated further that her visionary strategies, financial acumen and commitment to driving sustainable growth have played a pivotal role in propelling Patrick Lumber Company to new heights in the industry.
Patrick Lumber congratulates Heacock on this well-deserved honor. They are immensely proud to have her as their CFO. Being named to the 40 Under 40 list is a testament to Heacock's achievements and her commitment to excellence.
Patrick Lumber manufactures and trades wood products to diverse markets worldwide. They show up, pay attention and create value through honesty, synergistic action and investments in their facilities, employees, customers and suppliers. They believe their efforts improve the health of the planet and provide humans with powerful connections to nature.
For more information, please visit www.patlbr.com.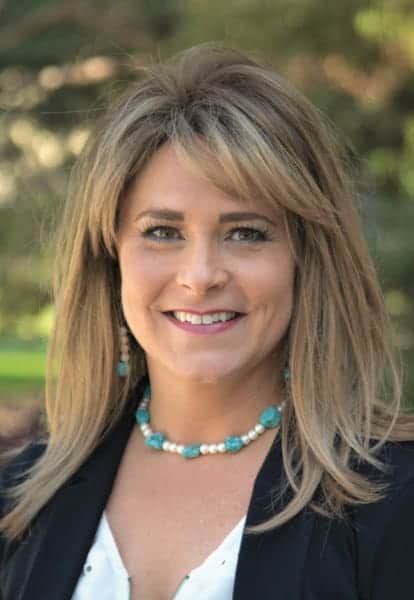 Collins Appoints New Chief Financial Officer
Collins, located in Wilsonville, OR, recently announced that Lara Moore, will become Chief Financial Officer for the company.
Moore has 20 years of experience in business affairs in higher education including 10 years as the CFO/Vice President for Finance & Administration at Eastern Oregon University. Moore's strong leadership was critical to creating dynamic financial systems used to build and monitor the fiscal health of the university.
Additionally, Moore was responsible for the oversight of facilities and planning, information technology, human resources and safety and security. This past year, Moore held a dual role serving as CFO and Interim Co-President for Internal Affairs. Her leadership was instrumental in maintaining the momentum of numerous initiatives aligned with the university's strategic plan.
Moore received her MBA from Marylhurst University.
For more information, visit www.collinswood.com.
A.W. Stiles Makes A Litany Of Repairs And Upgrades
A.W. Stiles Contractors Inc., located in McMinnville, TN, has recently made a litany of repairs and upgrades to customers' lumber dry kilns at various sawmills across the country. Some of their work includes:
Southern Parallel, in Albertville, AL, and Charles Ingram, in Effingham, SC, both fabricated and installed NoRev DPK Continuous Kiln.
Ashton Lewis, in Gatesville, NC, replaced some of their kiln track. Camden Timbers, in Camden, AR, fabricated and installed NoRev DPK kiln conversion, and Barge Forest Products, in Macon, MS, had roof replacements installed.
For more information, visit www.awscontractorsinc.com.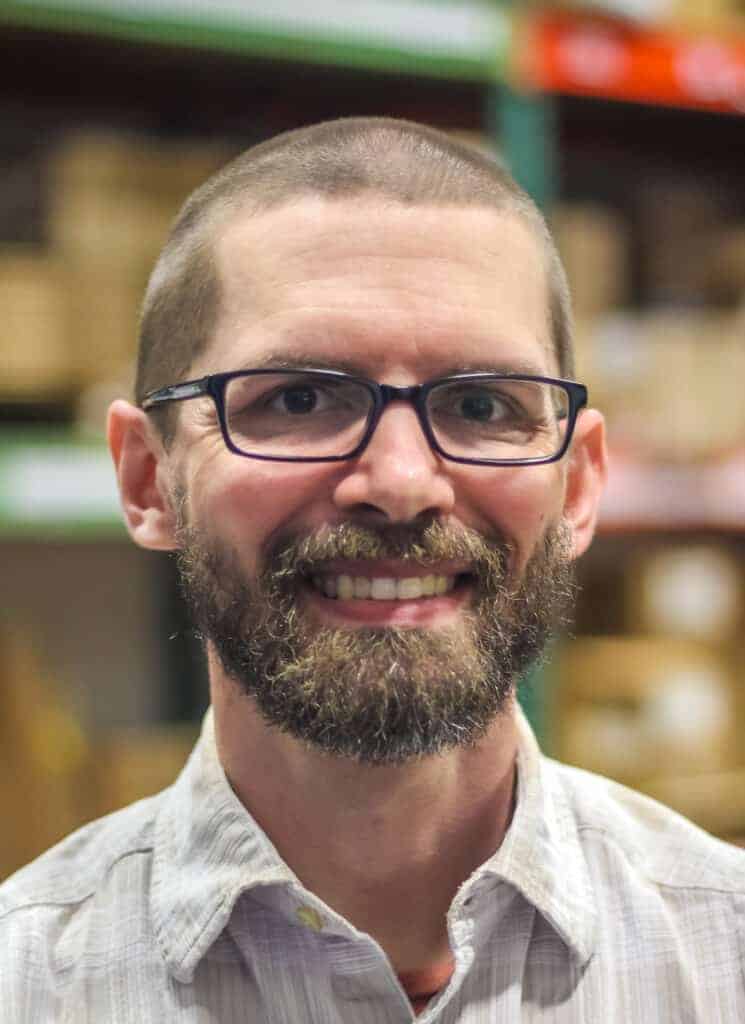 JoeScan Hires New Engineers
JoeScan has expanded their team by adding two new engineers to their roster, Mich Perry and Jack Wright.
Perry has over 15 years of software development experience, working in fields ranging from video game engines to commercial kitchen automation to augmented reality applications. He joins JoeScan as a Senior Software Engineer.
Wright is a recent graduate of the Oregon State University computer science program, with a minor in mathematics. He began as an engineering intern at JoeScan. Wright quickly proved his mettle and transitioned to Junior Software Engineer.
"We've seen a tremendous amount of growth in terms of sales," said JoeScan President Joey Nelson. "So we have some additional demand on our engineers to answer support questions. But we also want to continue to develop new products and features to make 3D scanning even simpler and easier to use for sawmills."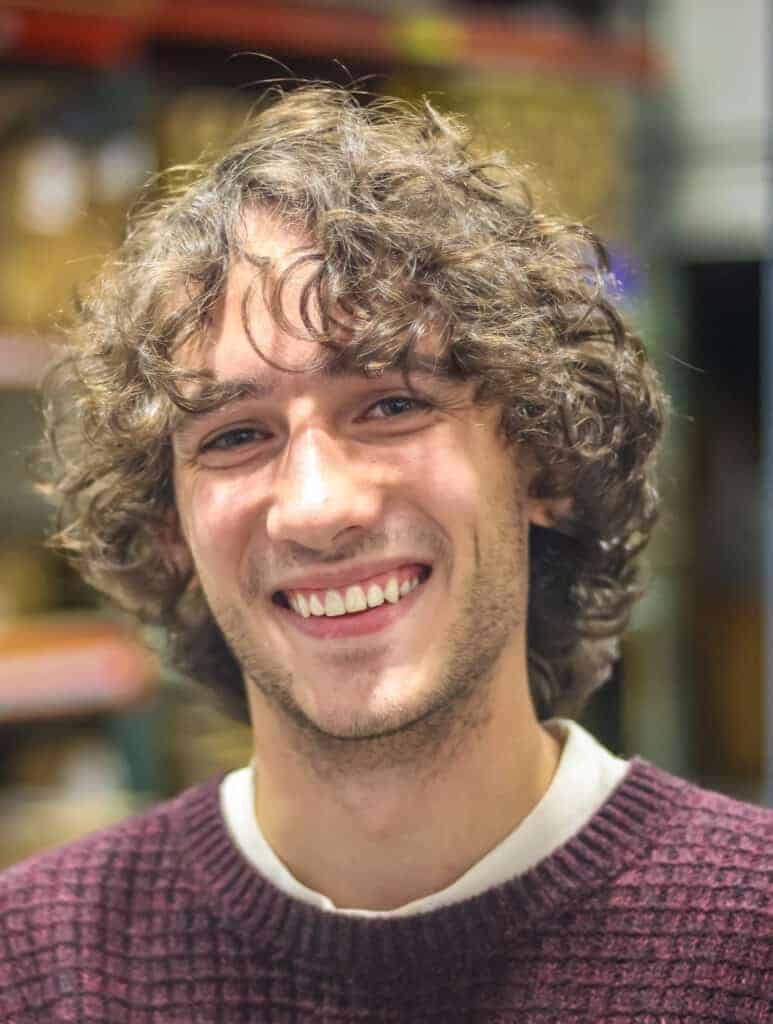 JoeScan has a full product development schedule underway, with a new "super snapshot" scanner model featuring 3-inch laser spacing slated for release later this year. "We designed the Z8 scanner for places in the mill where you can't move the log or board at all," Nelson said. "Getting data every three inches instead of every six gives you much more accurate models which means you get better solutions from your optimizer. But there are also instances when you need to run very, very fast, and the Z8's smaller laser spacing can help you get there."
The JoeScan engineering group is also working on a suite of software features to simplify start-ups including additional diagnostic and calibration tools. When they aren't hard at work in the scanning lab, you'll be able to find JoeScan engineers at the NHLA annual convention in Louisville, KY. Be sure to stop by their booth and introduce yourself to the new guys.
For more information, visit www.joescan.com.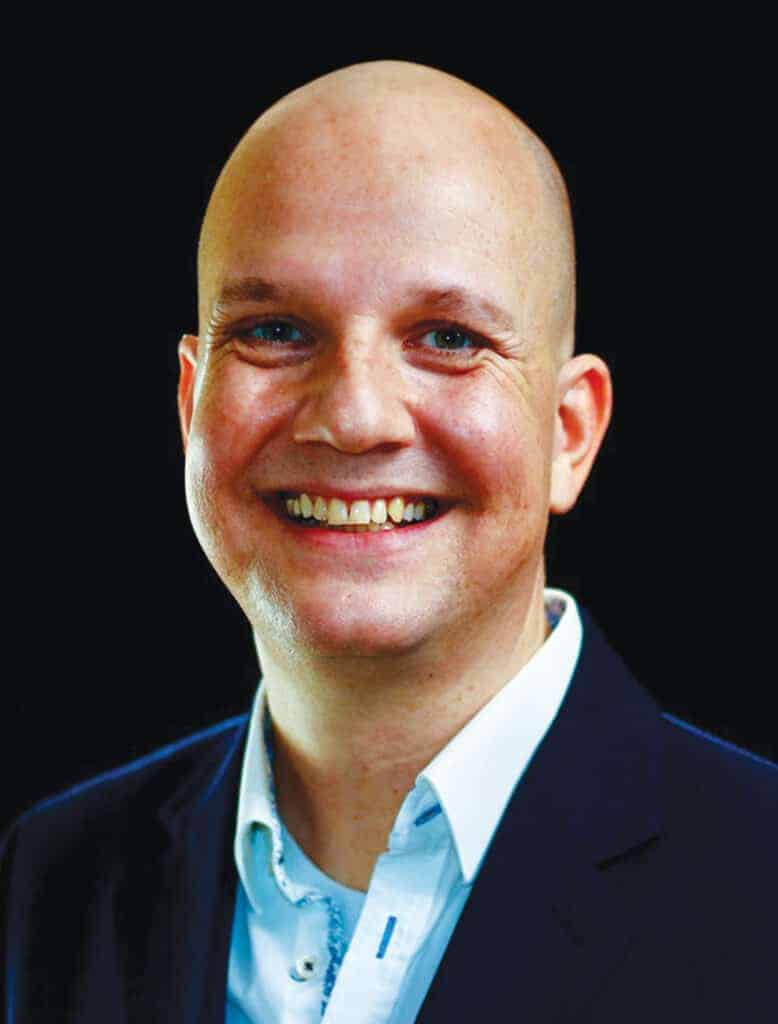 Nyle Dry Kilns Welcomes Ingo Wallocha
Ingo Wallocha joined Nyle Dry Kilns, located in Brewer, ME, as their new VP of International Sales.
Wallocha brought more than 20 years of experience in the kiln drying industry to Nyle Dry Kilns. He started working for Brunner Hildebrand out of Germany after finishing his MBA in economics in Heidelberg. There he gathered valuable experience in the international market and became responsible for the North American sales area.
After that, Wallocha and his family took the opportunity to move to Canada, where Valutec AB, out of Sweden, wanted to open their first North American sales office. Within seven years, Wallocha established Valutec as a major supplier for continuous kilns in the North American market with customers such as Pleasant River Lumber, Hampton Lumber and JD Irving.
Wallocha's family – wife and three kids, all Canadian citizens – started to miss their homeland Germany and subsequently decided to move back, at least for a while. At the same time, Nyle Dry Kilns was looking for a Vice President of International Sales, and Wallocha's experience and living in Europe again made him a good fit for that role.
Wallocha loves music, and in his spare time, he is a passionate drummer.
Nyle Dry Kilns is a member of Appalachian Hardwood Manufacturers Inc., Appalachian Lumbermen's Club, Great Lakes Kiln Drying Association, Hardwood Manufacturers Association, Indiana Hardwood Lumbermen's Association, Kentucky Forest Industries Association, Lake States Lumber Association, Maritime Lumbermen's Bureau, Mississippi Lumber Manufacturers Association, North American Wholesale Lumber Association, New England Kiln Drying Association, Northeastern Lumber Manufacturers Association, National Hardwood Lumber Association, Ohio Forestry Association, Pennsylvania Forest Products Association, Southern Forest Products Association, Southeastern Lumber Manufacturers Association and Western Hardwood Association.
For more information visit www.nyle.com.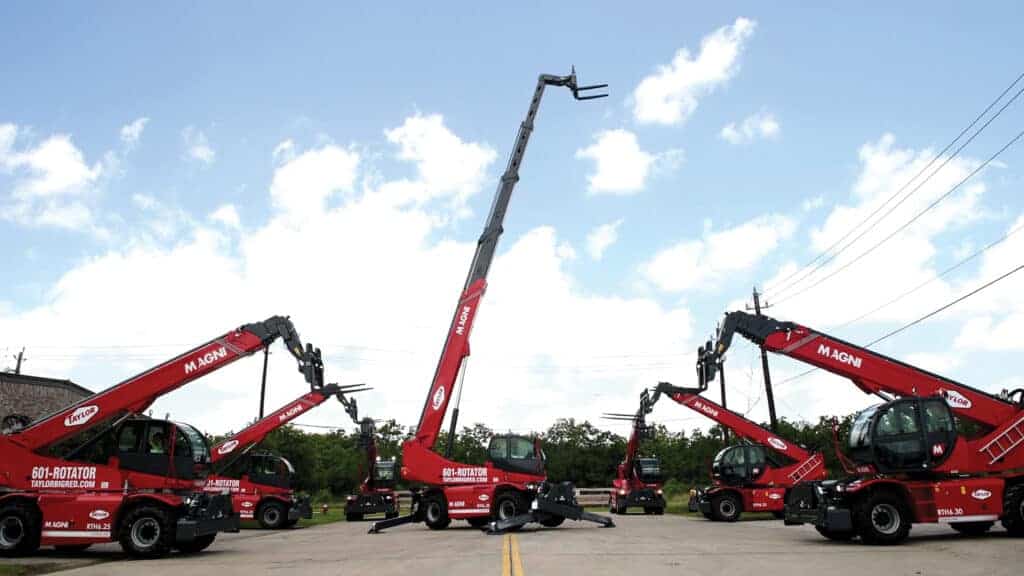 Taylor Machine Works Appointed as Authorized Magni Telescopic Handler Dealer
Taylor Machine Works, Inc., located in Louisville, MS, the fourth-generation manufacturer of material handling equipment since 1927, was recently appointed as the Authorized Magni Telescopic Handler Dealer for the state of Mississippi, western Arkansas and select Louisiana parishes. Hal Nowell, Director of Sales, remarked, "We are so pleased to have the opportunity to sell this complete line of Magni Telehandlers in our home state of Mississippi and areas in these neighboring states. This addition will give our customers more lift capabilities allowing us to take care of their material handling needs." Taylor will offer the complete range of Magni's telehandlers. This will include the Rotating Telehandler (RTH), the Heavy Lift (HTH) and the Fix Boom Telehandler (TH) models. Also, Taylor Machine Works will offer the Magni models and attachments for rent across its network in North America.
"We are delighted to have Taylor Machine Works join our prestigious dealer network," expressed Joe Leinwol, Chief Sales Officer at Magni America. "Their profound expertise in industrial equipment, encompassing application, sales, parts, and service, positions them as an ideal partner for us. We have full confidence that Taylor's unwavering dedication to customer satisfaction harmonizes perfectly with Magni's unwavering commitment to delivering exceptional quality and service."
"Taylor's industry knowledge, technical expertise, and commitment to customer success make them an excellent fit for our dealer network," says Robert Cloud, Magni Regional Sales Manager. "Together, we will provide unrivaled support and solutions to meet the evolving needs of Taylor's customers."
Known for their exceptional performance, versatility, and advanced features, Magni caters to various industries, such as the wood products industry, concrete construction, masonry, steel erection, framing and more.
For more information on Magni Telescopic Handlers, visit www.magnith.com. For additional information on the extensive product lines Taylor offers, visit www.taylorbigred.com.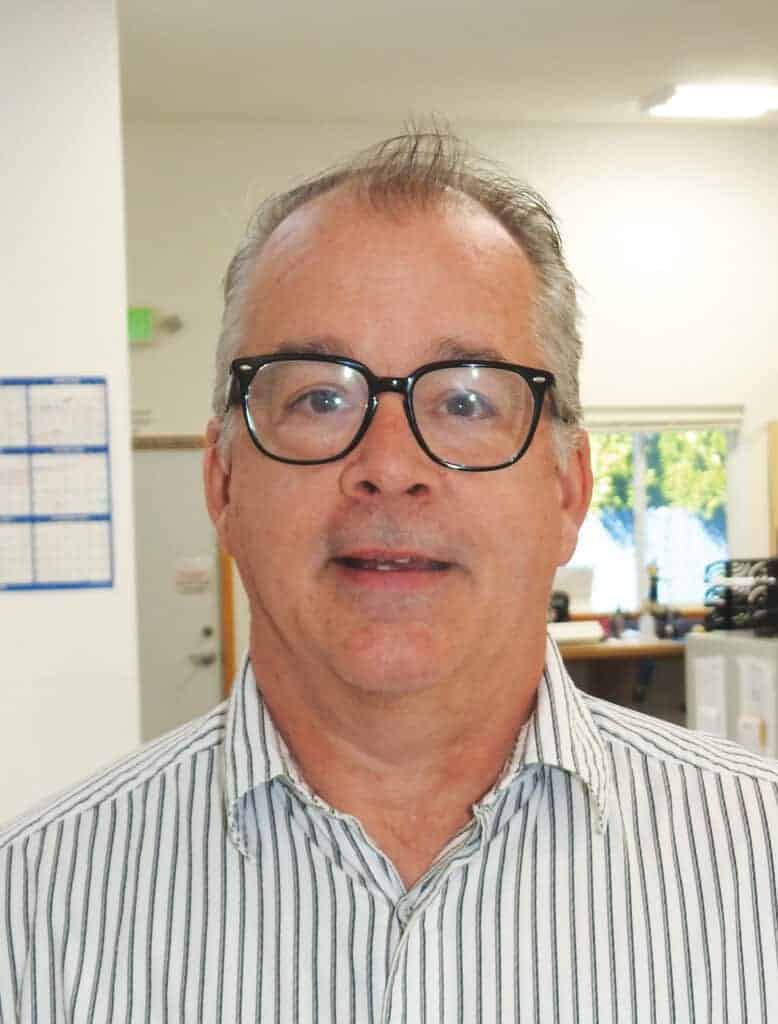 David Quane Joins Paw Taw John Services, Inc.
David Quane is outside sales and marketing for Paw Taw John Services, Inc. (PTJ), located in Rathdrum, ID. PTJ is a machine systems integrator, distributor and repair center. They are the only repair facility and the largest stocking distributor of Temposonics in the United States. They maintain a deep inventory in support hardware such as cables, magnets and connector assemblies. Probe lengths on the shelf are in 6-inch increments from 6-inch to 72-inch with some special lengths used by machine manufacturers. PTJ also distributes Encoder Products encoders and Conexus laser products. This keeps PTJ uniquely centered in the wood products industry control system world and the cutting edge of technology advancements.
Quane was recently brought on board at PTJ after spending 25 years in the commercial business sector. His most recent position before joining PTJ was at REC Silicon, located in Moses Lake, WA, a polysilicon manufacturing company.
Quane graduated from the University of Idaho as an electrical engineer and went on to practice at engineering technology companies for 15 years before moving into the commercial business sector.
Quane and his wife, Jill, live on a homestead where they garden and keep bees. He also enjoys woodworking and making furniture. Quane and his wife have three children, Austin, Audrey and Lauren.
For more information, visit www.pawtaw.com, email david@pawtaw.com or call 208-449-4950.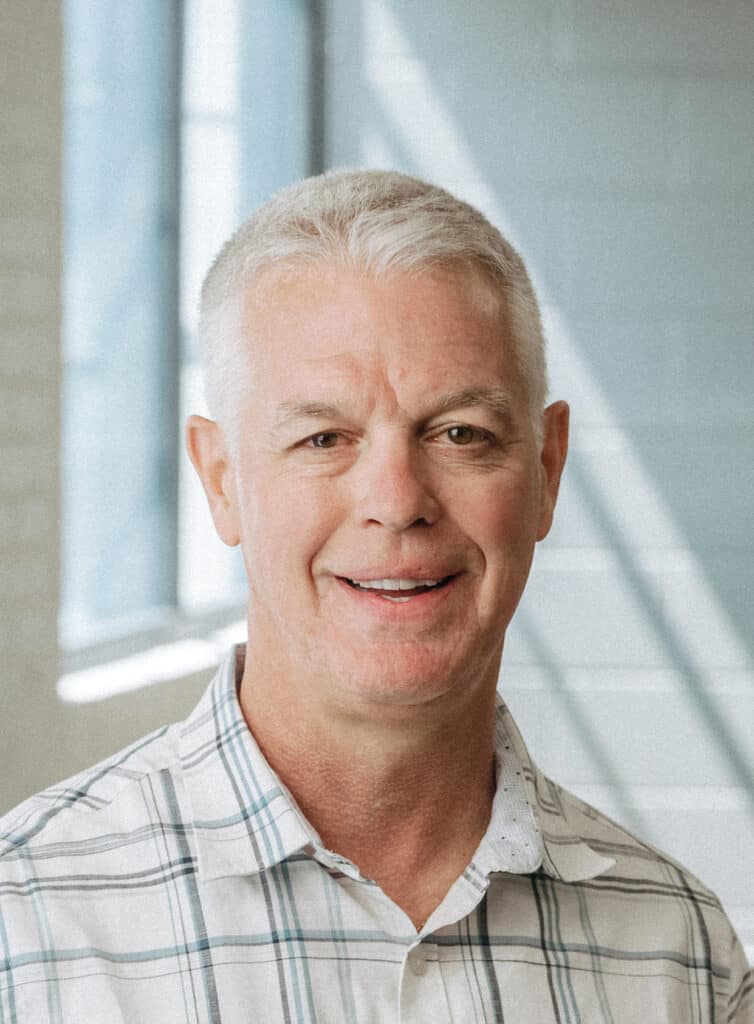 Continental Underwriters, Inc. Welcomes Kelly G. Park
Kelly G. Park, CSP recently joined Continental Underwriters, Inc., located in Richmond,VA, as a senior risk assessment representative. Continental Underwriters works with their clients to identify risk, control risk and protect assets, enabling their clients to produce their products and services successfully.
Park has been in the insurance industry as a safety consultant for 35 years. He has worked for and with multi-line carriers, self-insured group programs, brokers, TPAs and captives. While Park has worked with various industries throughout his career, the forest products industry is one that he has worked with closely. Park has successfully led risk management programs for the Tennessee Forestry Association Workers Compensation Program and the Kentucky Forest Industries Workers Compensation Program.
Park graduated from Murray State University, located in Murray, KY, in 1988 with a Bachelor of Science in Occupational Safety and Health. Park is also a Certified Safety Professional (CSP).
Park is married to Kelly E. Park. In his spare time, Park enjoys golf and home projects, as well as spending time with family and friends. He is also the author of When the Pros Played on the Sandlot, Volume 1 and 2.
Park is a member, and the former president, of the American Society of Safety Professionals. He is also a member of the Board of Certified Safety Professionals and a county board member of the Kentucky Farm Bureau.
Continental Underwriters is a member of Indiana Hardwood Lumbermen's Association, Appalachian Hardwood Manufacturers, National Wood Pallet & Container Association, Hardwood Manufacturers Association, North Carolina Forestry Association, Western Wood Products Association, Mississippi Lumber Manufacturers Association, Southeastern Lumber Manufacturers Association Inc., Great Lakes Timber Association, National Hardwood Lumber Association, Virginia Forestry Association, West Virginia Forestry Association, Wood Products Manufacturers Association, Lake States Lumber Association and Western Hardwood Association.
To learn more, call 804-643-7800 or visit www.contund.com.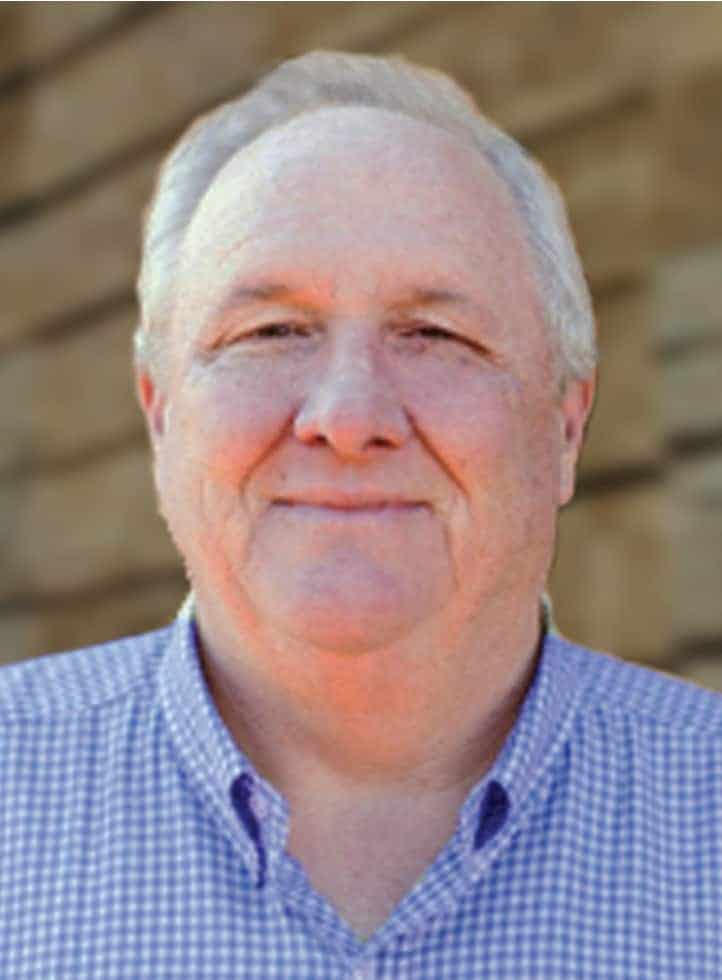 Culpeper Wood Preservers Welcomes Phil Fortson As Director of Business Development
Culpeper Wood Preservers, located in Culpeper, VA, one of the largest manufacturers of pressure treated lumber in the United States, is proud to announce that Phil Fortson is joining the company as Director of Business Development.
Fortson has over 35 years of experience in the lumber and building materials industry. He started with Osmose Wood Preserving in 1985 as a Field Services Manager. Then in 1989, he became the Southern Yellow Pine and Treated Buyer for LMC. From there, he entered the wholesale forest products arena working with BMA and Specialty Timbers. In 2007, Fortson joined Potomac Supply as the VP of Sales. In 2009, he was named National Accounts and Business Development Manager with Madison Wood. Throughout his career, Fortson has established himself as a leading resource to both National Accounts and Independent Lumber Dealers. Originally from Athens, Georgia, Fortson takes great pride in being a Georgia fan. He enjoys spending time with his two adult children and watching college football, hunting, fishing and other outdoor sports.
"We are very excited to have Phil join our team. His knowledge and experience immediately make us an even stronger company. His commitment to the entire customer experience is well aligned with the culture of Culpeper Wood. I am confident that he will have an immediate impact within our organization and enhance our talented sales team," noted Jonathan Jenkins, President of Culpeper Wood Preservers.
Chris Brown, Executive Vice President for Culpeper Wood Preservers, said, "Phil has been a presence in this industry for many years. Not only will his expertise be an asset to us, but his enthusiasm for the customer will be evident across our entire footprint. Phil desires to grow professionally, and we feel strongly that Culpeper Wood is the perfect avenue to achieve that. We look forward to working together in utilizing his relationships to expand our market coverage."
In 1976, Culpeper Wood Preservers sprouted from a single location in Culpeper, VA. Today, the company is a leading manufacturer of pressure treated products for the residential, commercial, industrial and marine markets. Culpeper Wood brand name products are sold exclusively through lumber dealers throughout the Mid-Atlantic, Northeast, Mid-West and Southeast.
For more information, visit www.culpeperwood.com.