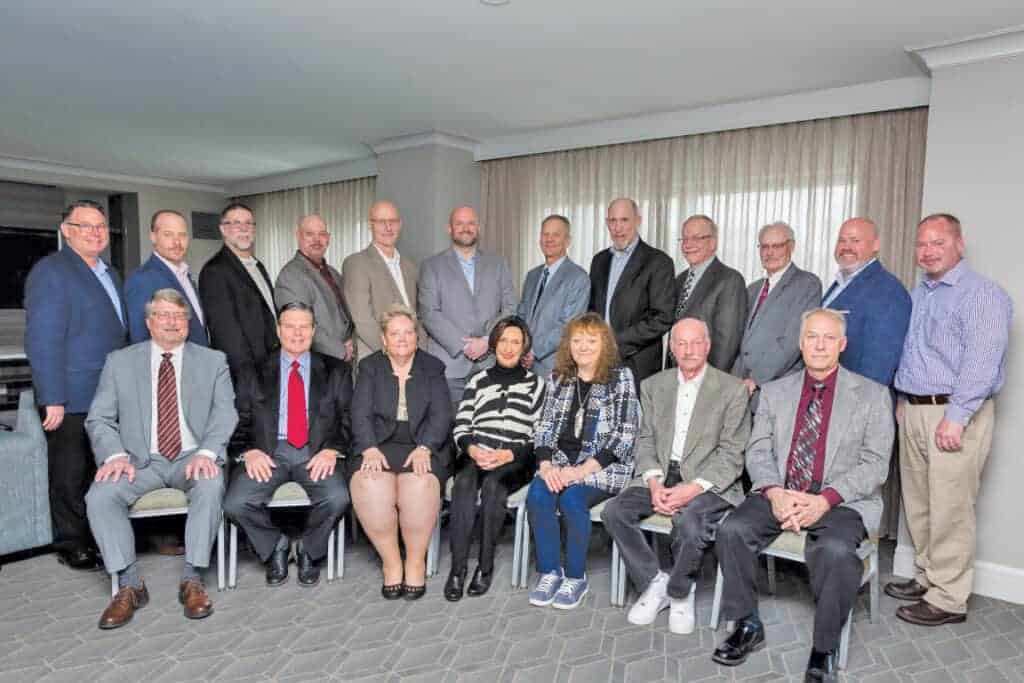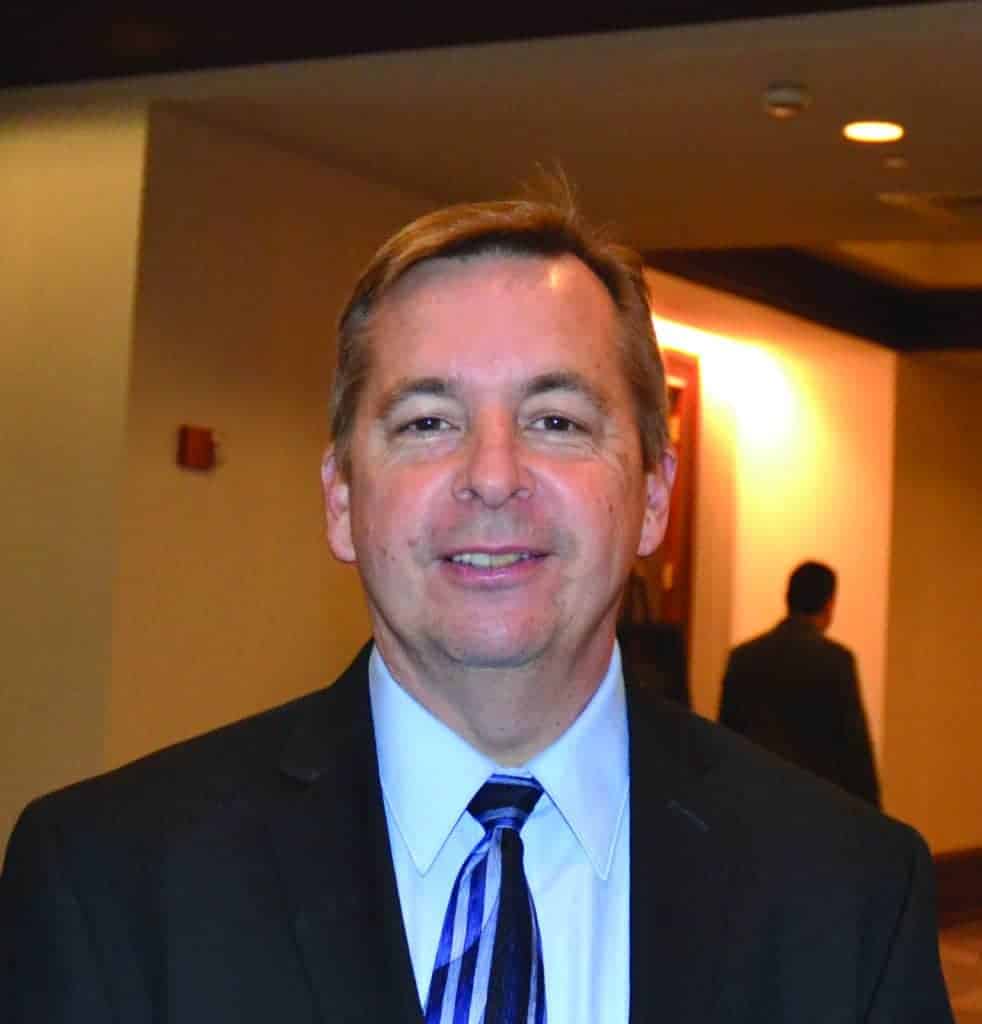 By Ray Moistner
Executive Director, IHLA
The Indiana Hardwood Lumbermen's Association (IHLA) is a 123-year-old trade association that is more relevant and effective today than at any time in its history. But, before I share the secrets of IHLA's success, I don't think you're going to buy in unless you first accept an important history lesson.
Let's flash back 50 years or so, to around 1970. If I had told you then that companies like RCA, IBM, Sears and Roebuck, Eastman Kodak and Mobil Oil would be afterthoughts in half a century, you would certainly have written me off as a radical or a fool. But today, those corporate giants are Amazon, Walmart, Apple, CVS and Starbucks, and I think it's safe to say that in another 25 years the list will be full of new names again.
The simple point is that evolution and re-invention are the keys to survival, and for trade associations, it's even more important to adapt your services to the ever-evolving needs of your members and the environment in which they do business.
Yes, it is very true that the Hardwood industry still considers itself an "old-fashioned" industry – one in which a handshake is a bond and face-to-face interactions, personal relationships and networking are essential. But that, too, is changing before our eyes, and associations had better produce results and return on investment as our membership grows globally, consolidates, and learns to use electronics to work more efficiently. Labor shortages and adapting to the pandemic have accelerated this transition.
IHLA, once an Indiana-only group, now has members in 34 states, four Canadian provinces, and a few other countries. I attribute our success to three main areas:
We realized almost 20 years ago that we were going to have to be seen as an economic engine rather than a consumer of natural resources if we were going to truly overcome the activism and have a chance to tell our story about our products' environmental benefits.
The multi-generational foundation of our membership contributed to a tremendous sense of loyalty and volunteerism within IHLA that is truly unique and broader than in most associations. We never forget how lucky we are in this regard.
The partnerships and relationships we have forged with government agencies, academia, and the legislature have allowed us to leverage resources in ways that truly produce tangible results for the industry and our members.
Then, there's a fourth factor. It involves a few key moments in time where timing and luck intersected with opportunity.
Let's flash back again to 2003. Then-Senator Richard Lugar, a Hardwood tree landowner himself (and a tireless advocate for our industry) hosted a meeting in Jasper, Indiana. The purpose was to examine the mass exodus of furniture companies from the Carolinas to offshore places of cheap labor, particularly China. A day-long session was held, with speakers from all over, including the Carolinas, sharing stories and trends, with the goal of preventing the same from happening in Indiana.
That meeting, for IHLA, resulted in a document called "Hardwood Vision." It was a crude gameplan identifying vulnerabilities and necessities for domestic industry survival, realizing that without the secondary manufacturing sector, the primary sector could not thrive.
We needed reliable statistics to validate the economic strength of our industry, and a playbook for getting those numbers out to policy-makers and the general public. We needed a means of relaying the positive environmental benefits of wood to a wide variety of audiences, including builders, architects and the public. We needed technology and research transfer from universities to the industry, and the ability to help our members expand their markets for lumber and finished goods globally. Importantly, this was at a time when we were frustrated that we could not get "traditional agriculture" in Indiana to accept Hardwoods as a part of agriculture.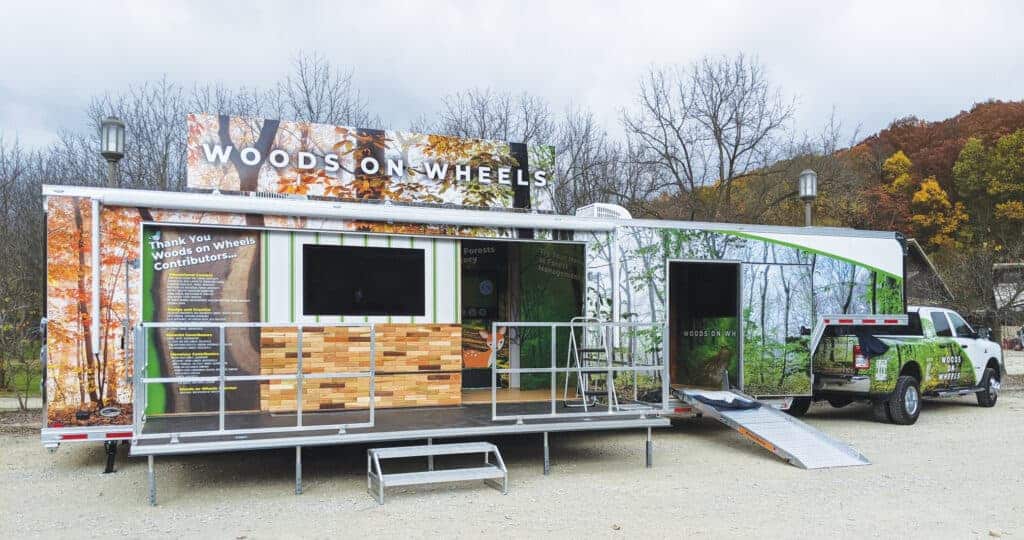 Making a long story shorter here, after engaging in a costly agreement with a local think tank to compile data and execute our strategy, the think tank uprooted from Indiana and moved to the east coast, leaving us high and dry. We scoured other entities for a partner who could deliver the same, only to come up empty. That's right about when the luck set in.
Again, saving a long story here, a quasi-governmental entity (BioCrossroads) had formed in Indiana, primarily for the purpose of doing a comprehensive study of Indiana agriculture and its economic impact. In fact, they actually held some meetings before deciding to include Hardwoods as part of their study. After we were invited to the table, we were handed a report of preliminary findings which showed that Hardwoods were in the top ten of Indiana agricultural sectors.
However, once we pointed out that they were only looking at the sawmill output side of Hardwoods, and not veneer, secondary, and ancillary businesses, we quickly vaulted to the top, accounting for 31 percent of all Indiana agricultural outputs, and larger than the next four sectors – combined!
This coincided with the election of Mitch Daniels as governor, and his creation of Indiana's first Department of Agriculture, making us the last state in the nation to have an Ag department. ISDA formed in 2005, and adopted the BioCrossroads report and recommendations as their first strategic plan, instantly elevating Hardwoods to the top of the food chain and giving us what we had planned to pay the think tank handsomely for – all for free. Suddenly the state's leadership was touting the Hardwood industry everywhere, including overseas, often to the chagrin of "traditional agriculture."
The importance of Hardwoods remains important to ISDA today, and they have a separate division for us, which has helped in several policy areas and legislative successes. By identifying as an agricultural industry with 70,000 employees and an annual economic impact of over $10 billion, we have been able to pass key legislation, such as:
The enactment of the nation's most effective Right to Practice Forestry law.
An Ag-based sales tax exemption for timber harvesting equipment.
Increased truck weight limits, again based on being part of agriculture rather than resource extraction.
Continued legislative support of our efforts to block harmful legislation from activist groups, despite Indiana being second only to California in anti-forest activism. As social polarization has evolved, this has increasingly become more challenging.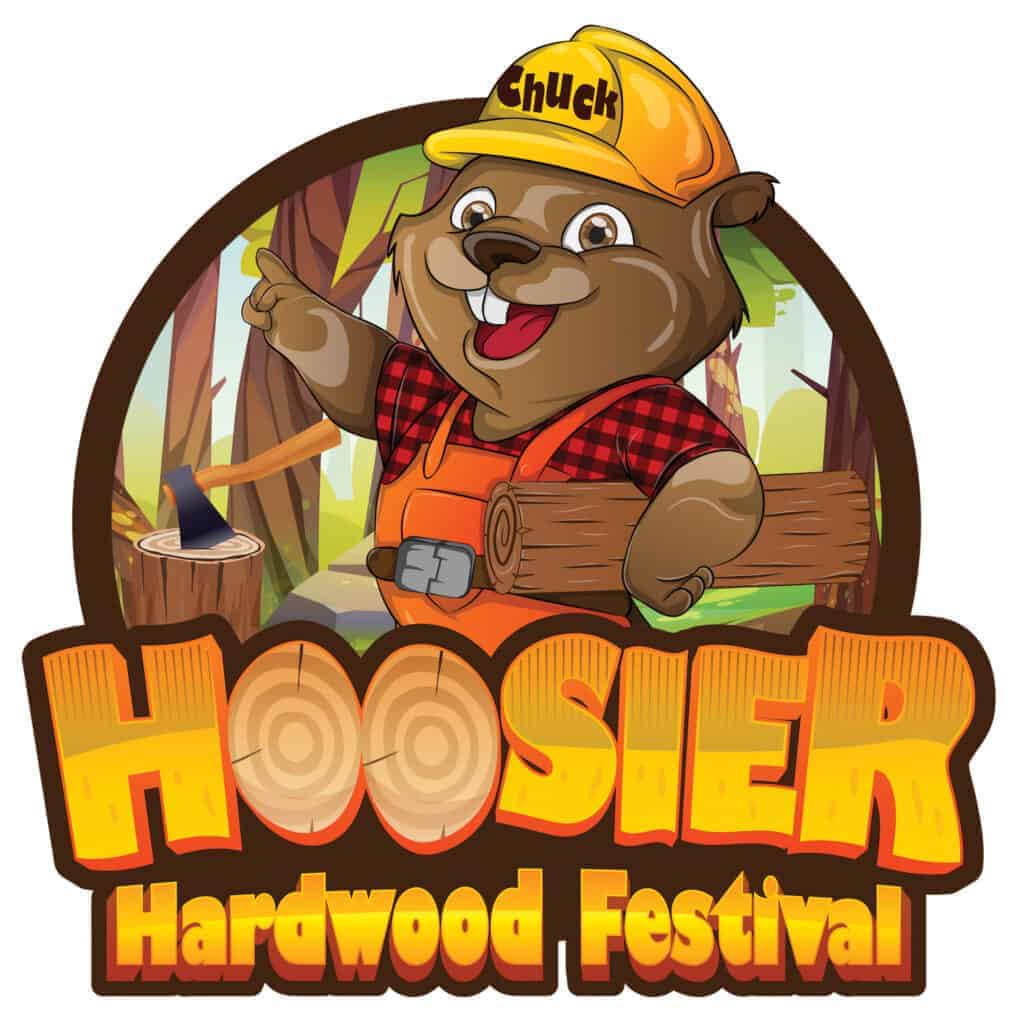 While our alignment with agriculture has been the most comprehensive key to so much of our evolution and success, the other partnerships we share have been critical and necessary in executing our strategy to shift the message about Hardwoods to the public.
We have partnered with Purdue University on numerous major projects, including the Hardwood Tree Improvement and Regeneration Center; the Center for Advanced Forestry Systems; Hardwood CLT research and applications; Hardwood University, and Woods on Wheels.
We have partnered with the state DNR to make timber theft a felony and run off the bad actors; the ongoing management of our state forests; the creation of a fallen loggers memorial; the Hoosier Hardwood Festival, and Woods on Wheels.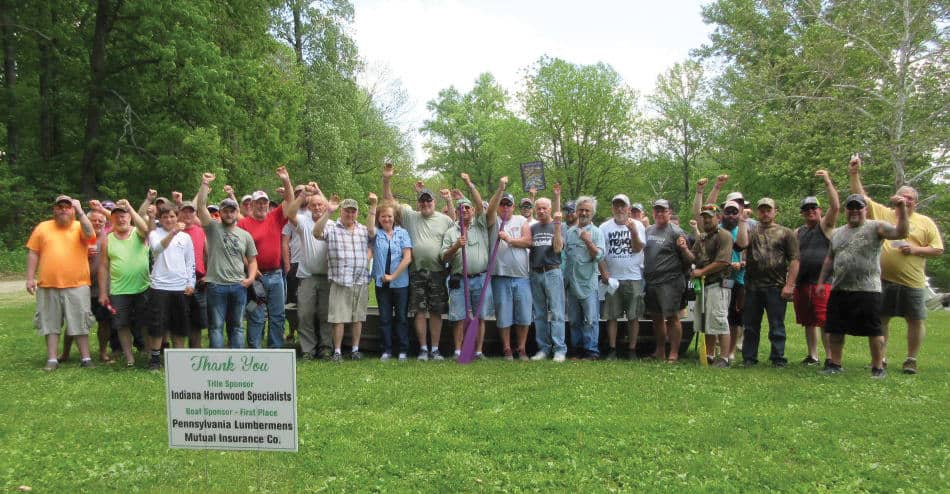 We have partnered with Ball State University on an annual architectural student competition; research on thermal treating of Hardwoods, and robotics.
We have partnered with 4-H and FFA to support their work and promote careers in Hardwoods to youth at key decision-making times.
These are just scratching the surface of the importance of these partnerships, and there is more to tell. However, while evolving with a changing world, we have built and strengthened those key services that have gotten us where we are. We look to continuously improve upon our annual February convention, now a must-attend event for the global Hardwood industry, and we understand how much our members value our lobbying efforts at the statehouse and in Washington D.C.
For the last ten years, we have operated an insurance agency that helps our members find the best deals on property/casualty, workers compensation and auto insurance. We are also able to help find options on health and life insurance.
We understand with our reputation as a leading association comes responsibility, so we sponsor many partnerships and charitable causes every single year, including the Hardwood Federation, Real American Hardwood Coalition, Tree Farm, Riley Children's Hospital, the Woodland Steward, and many more.
But let's make no mistake about what makes IHLA successful. It's our volunteers. Our committees include a Forestry Council of boots-on-the ground foresters and loggers. We have an Industry Promotions committee that has produced Woods on Wheels and the Hoosier Hardwood Festival. Our executive committee meets monthly and expedites good programs that come from all the committees and our 30+ member Board of Directors stays engaged and involved.
IHLA is and always will be about our members and that uniquely broad spirit of volunteerism that makes everything work, and helps spread the enthusiasm and sense of giving back from one generation to the next. We are blessed that people like the late Milt Cole chose Indiana for a home, as did great companies like Pike Lumber, Frank Miller, Wood-Mizer and so many more. We are grateful that people like Tom and Mary Francis Koetter would create the Forest Discovery Center in Indiana; that Purdue and Ball State Universities call Indiana home, and that people like Tom and Ronda Derleth and a network of past presidents have stayed involved and spent the last 40-plus years saying yes to every request IHLA has made of them. It should also come as no surprise that the current chairman of the Hardwood Federation Board and the Hardwood Federation PAC are both Hoosiers.
For IHLA, it has been about evolving, focusing on core services, leveraging partnerships, aligning with agriculture, and just pure luck that we are here in Indiana at the right moment in history.