Waynesville, NC—Oaks Unlimited Inc., headquartered here, distributes green and kiln-dried Appalachian Hardwood lumber. The operation offers primarily Red and White Oak and Poplar in 4/4 through 8/4 thicknesses, all grades, surfaced, straight-line ripped or rough.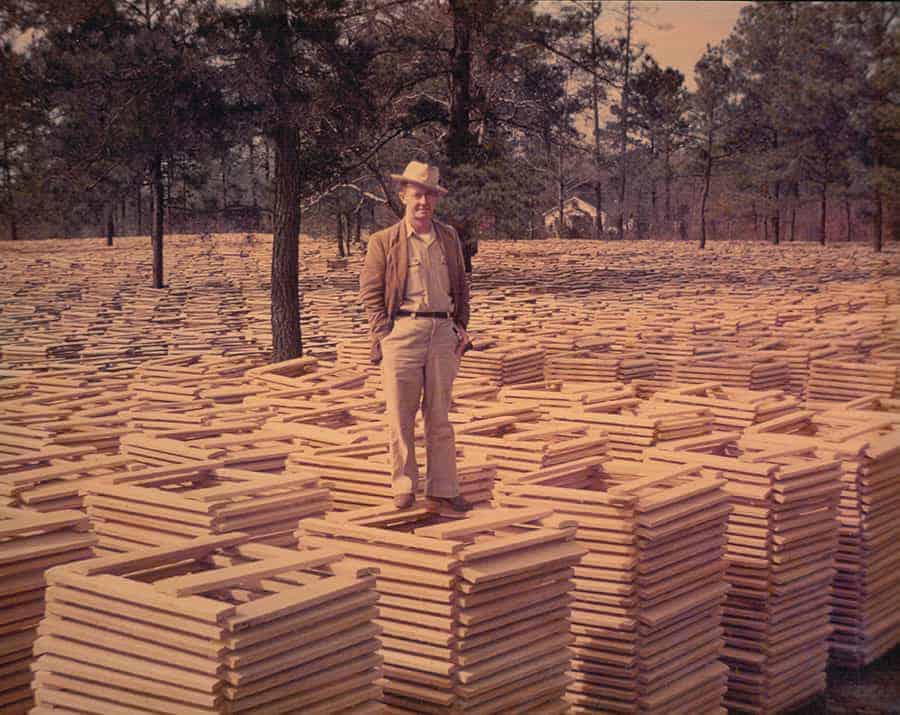 Situated on a 20-acre facility, Oaks Unlimited Inc. purchases and sells approximately 20 million board feet annually.
Family-owned and -operated, the company was incorporated in 1979. However, the family history in the lumber industry is rich and rooted going back with three generations of stave mill and sawmill ownership. Joe Pryor Sr. and his father Delcy Pryor ran stave mills in Tennessee and North Carolina. The current business, settled high in the Appalachian Mountains, is an area known for superior Hardwoods.
As for location, Oaks Unlimited is in a premium spot for quality lumber. President Joe Pryor said, "We are located 35 miles west of Asheville, NC. In the heart of the Appalachian region, we couldn't ask for better quality in our product." At an altitude of approximately 3,000 feet above sea level, the company is in a climate ideal for producing excellent lumber.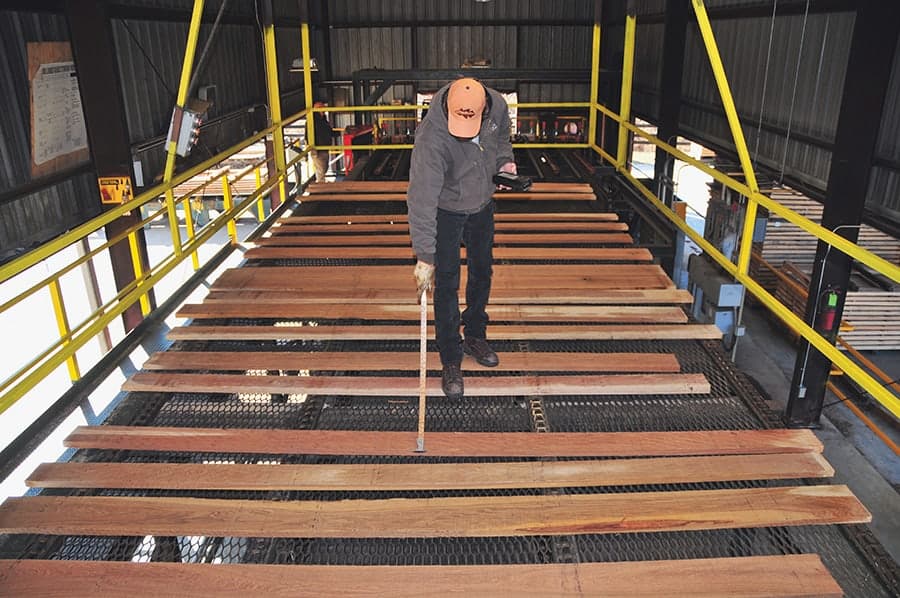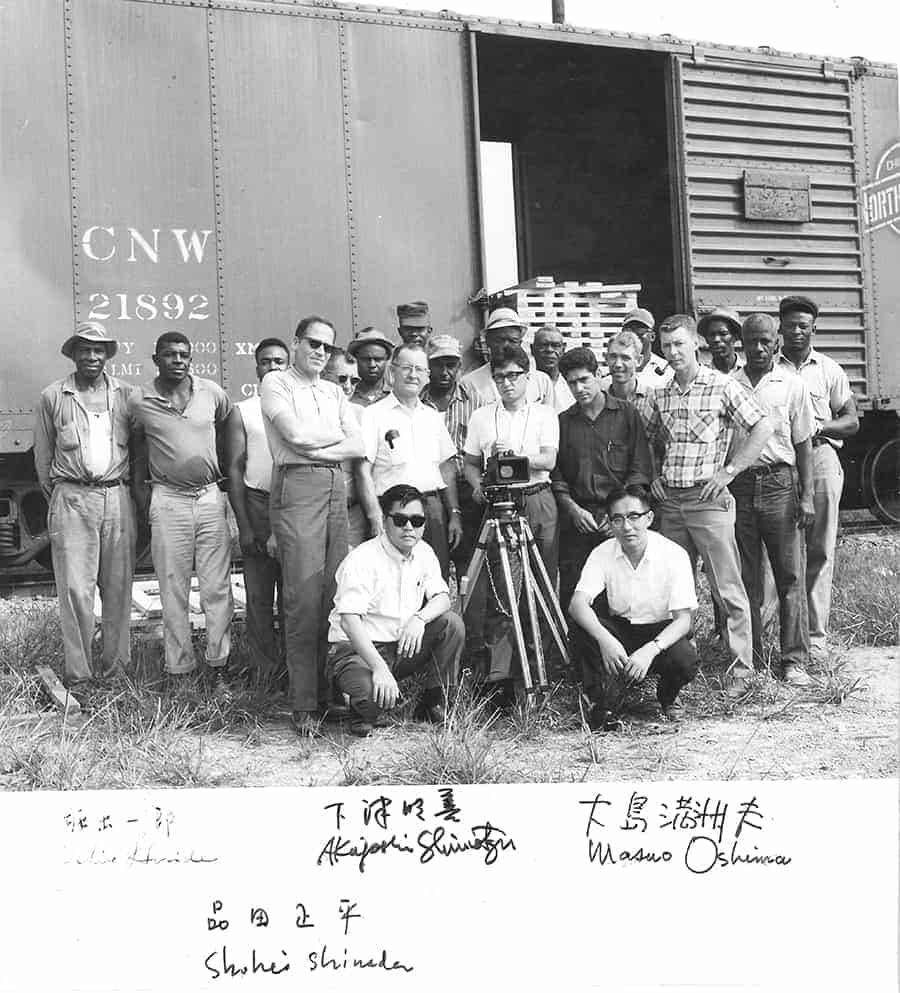 Pryor explained, "Our lumber is made from top quality, true Appalachian Hardwoods. Green lumber is graded and carefully stacked on sticks with precise vertical alignment for flatness during air-drying. We use sheds for the air-drying process before kiln-drying to ensure the lumber is bright and check-free. After kiln-drying, each board is carefully graded by National Hardwood Lumber Association (NHLA) certified inspectors."
Pryor said the computerized scanning and measurement equipment the company utilizes provides the most accurate tally available. "Each board is precision end-trimmed after kiln-drying so you receive neat, even packages with minimum end split and wane," he explained.
A Weinig gang rip optimizing system with movable blades and 17-point board scanning produces strips. Surfacing two sides and straight-line ripping one edge is also available. The lumber is dried in Oaks Unlimited's state-of-the-art, computer controlled dry kilns with over 350,000 board feet of kiln space. "We take special care during this process to make sure our lumber remains flat and stress-free," Pryor explained. "After kiln-drying, we grade the lumber once again to make sure our customers receive a high-quality product. The use of a computer-controlled KD grading chain makes it possible to do custom sorts of widths and lengths based on our customers' needs." All lumber packs are double-end-trimmed before shipping. Packs are then export-banded and logos are available on customer request.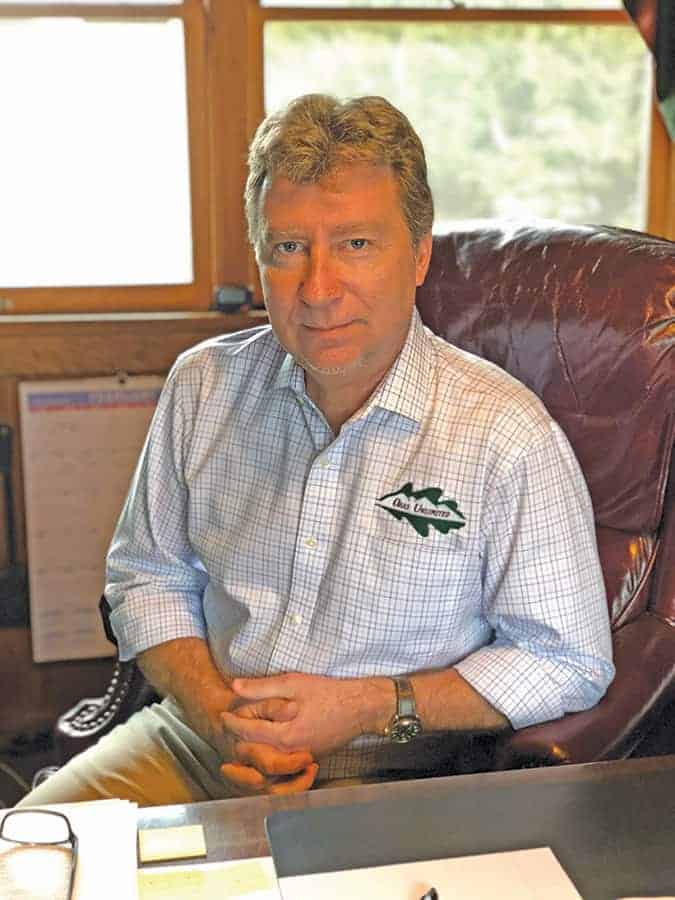 The company operates six SII dry kilns and one BolDesign kiln; an Automated Lumber Handling stacker, trimmer, and grading station; a Newman S-282 planer; a Weinig gang rip system; two Weima wood grinders; a Biomass Engineering sawdust storage and boiler feed; a VisionTally measurement system; and wood fired boiler for the six kilns (SII) that dry Oak Hardwood lumber and one gas fired kiln with powered vents for Poplar (BolDesign).
When asked about the factors that contribute to the company's continued success, Pryor said, "Oaks Unlimited is a steady company that produces consistent lumber every year. Our goal is to be a customer focused company that does business with integrity each and every day. We are NHLA Grade Certified. The average tenure of our employees is over 14 years with the company. Oaks Unlimited feels like family and enjoys frequent cookouts, pig-pickings, and a large Christmas party where all employees, spouses, and children receive a gift from the company."
He continued, "Experience plays a vital role in what we do here also. We have over 40 years of experience producing quality Hardwood lumber for domestic and export markets."
Oaks Unlimited's wholesale division enables them to serve a larger market segment. Pryor said the company's sales staff has connections throughout the lumber industry and can fill orders for high-quality products to satisfy almost any requirement. "We have consistently worked well with many companies outside the U.S. who require high quality lumber," he explained. "Approximately 75 percent of our production is exported. We also have six salesmen in the wholesale division that buy and sell all Hardwood lumber products throughout the U.S."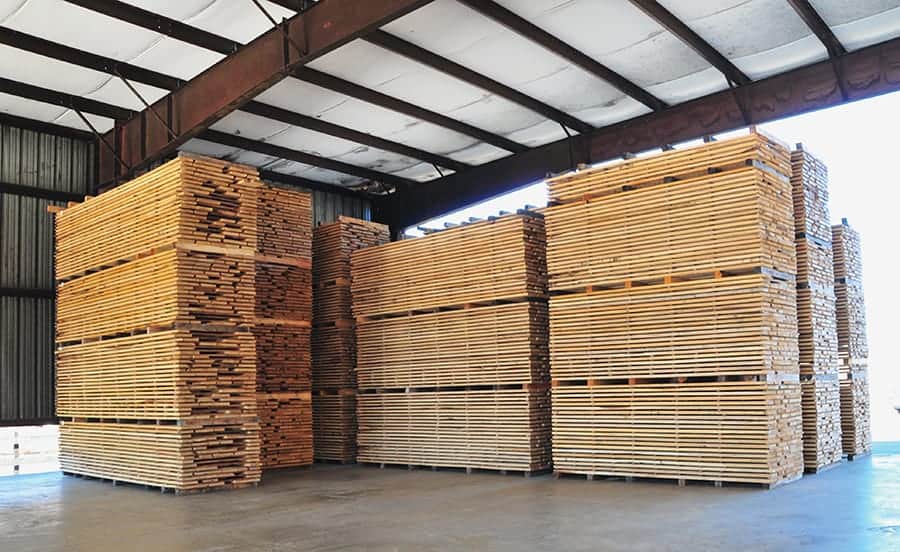 Oaks Unlimited maintains inventories of over two million board feet of 4/4 through 8/4 Appalachian Hardwood lumber, specializing in 4/4 through 8/4 White Oak and Red Oak in No. 1 Common and Better grades for the export and distribution markets. While the primary focus is Red and White Oak, Pryor said smaller quantities of Poplar, Cherry and other Hardwoods are available.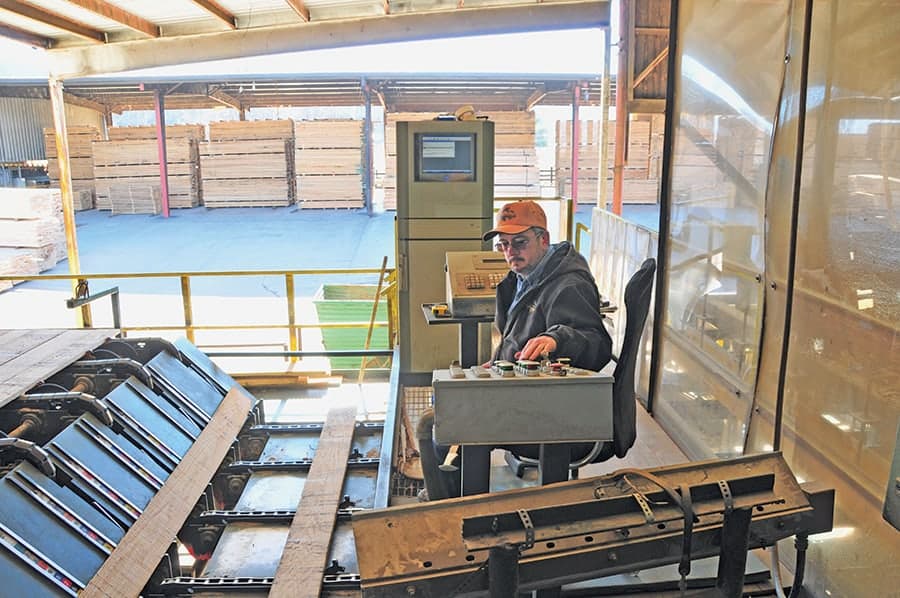 Key personnel including Joe Pryor, President, are: Trent Thomas, Vice President; Karen Pryor, Secretary; Rick Parton, Plant Manager; Tina Parker, Office Manager; Mark Taylor, Export Sales Manager; Ray Shepard, Purchasing and Sales; Wendell Sugg, Sales; John Oakes, Sales; Brad Froning, Sales; Doyle Hyde, Sales; Kim Chester, Wholesale Documents; and Bruce Brown, Wholesale Accounting.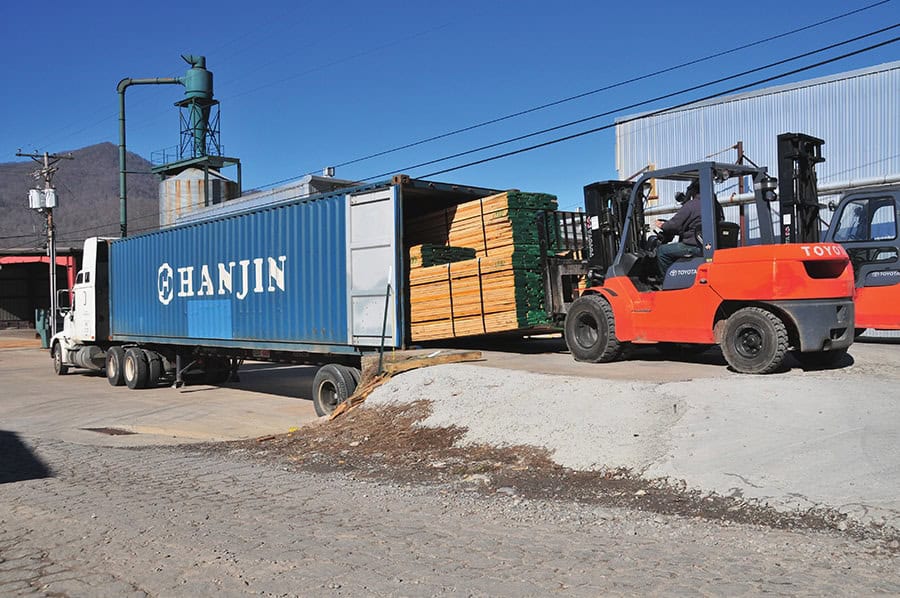 Awarded North Carolina Exporter of the Year by the North Carolina Department of Agriculture in 2016 and the North Carolina Governor's Award for export e-commerce in 2021, Oaks Unlimited Inc. is a 35-year member of NHLA, and is also a member of Appalachian Hardwood Manufacturers Inc., Hardwood Manufacturers Association, North Carolina Forestry Association, American Hardwood Export Council and Indiana Hardwood Lumbermen's Association. Joe Pryor currently serves on the board of directors for NHLA, HMA, and the Hardwood Federation.
A family-oriented company, Joe and his wife Karen's daughter obtained a Master's degree from Johns Hopkins in neuroscience and works for a company that is contributing to the Covid vaccine. Their son has a Master's degree in International Business and spent two years of college in Hong Kong. He speaks Chinese and currently works for the American Hardwood Export Council (AHEC) in Washington, DC promoting sustainable American Hardwoods worldwide.
For more information visit www.oaksunlimited.com.