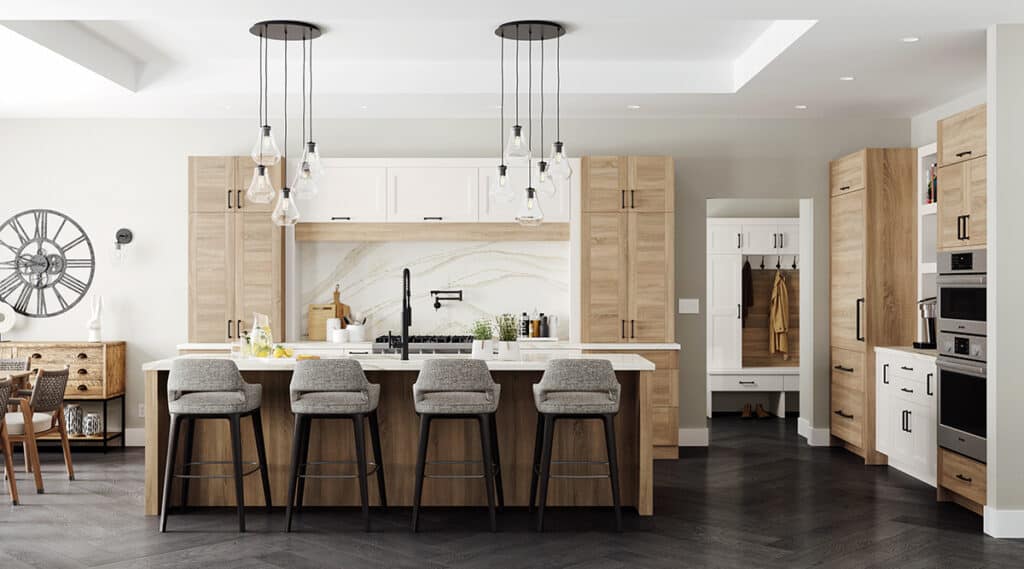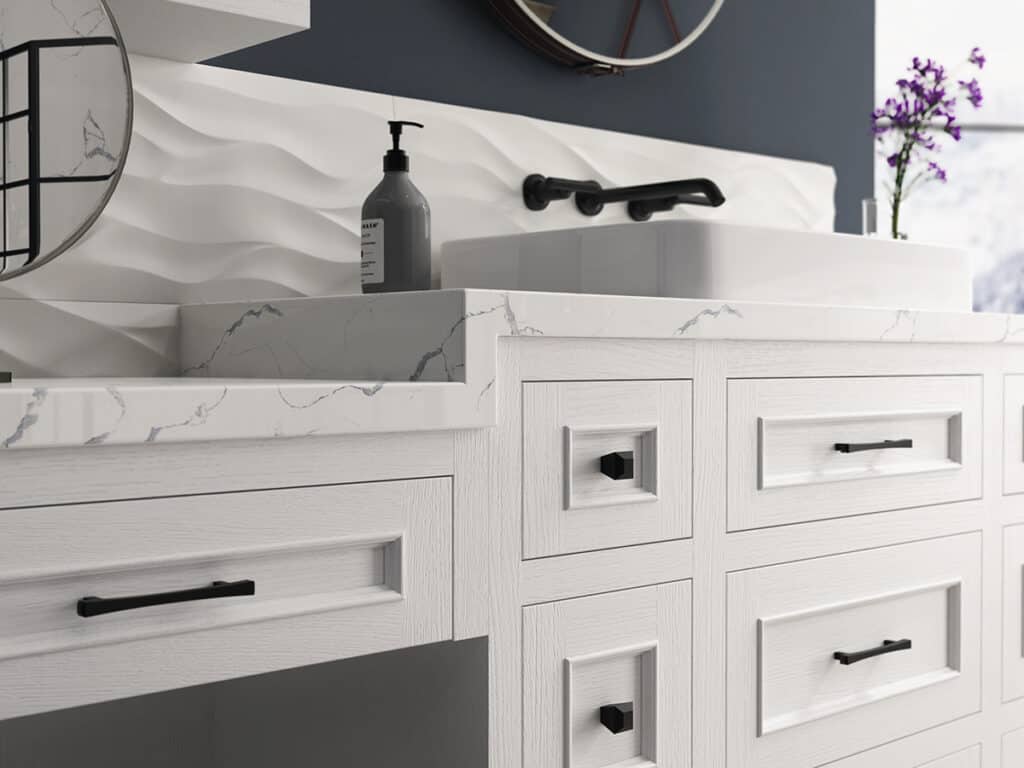 Howard Lake, MN–Solid Hardwood cabinet manufacturer, Dura Supreme Cabinetry offers kitchen, bathroom, and locker cabinets. Included in the company's product list are vanities, mantels, mudroom lockers and bathroom furniture. 
The company purchases more than 1 million board feet annually in Cherry, Maple, Red Oak, Quarter-sawn White Oak, Knotty Alder and Hickory (No. 1 and 2 Common, Select & Better).
Specie selection is important to Dura Supreme, explained Plant Manager Eric Schwarzkopf, "We choose species in accordance to market demand for cabinetry. As trends change, our species selection will also change. We pride ourselves on providing an offering that is of high quality and on trend."
Dura Supreme Cabinetry was founded in 1954 by Don Stotts, who began crafting cabinetry in his Minnesota garage after serving his country as a Navy Seabee. His son, Keith Stotts, grew the company from its roots to deliver a unique combination of outstanding value and leading-edge design in hand-crafted, American-made cabinetry. With such a legacy of quality, value and craftsmanship, professional kitchen designers from coast to coast look to Dura Supreme for cabinetry that fulfills their customer's desire for personalized design choices and outstanding quality.
In 2019, Dura Supreme was acquired by GHK Capital Partners LP ("GHK"), a Greenwich, Connecticut-based private equity firm that strategically partners with well-performing companies that have exceptional growth potential.  In 2021, Dura Supreme announced the acquisition of Bertch Cabinet Manufacturing, as part of an expansion in the premium, semi-custom cabinetry market.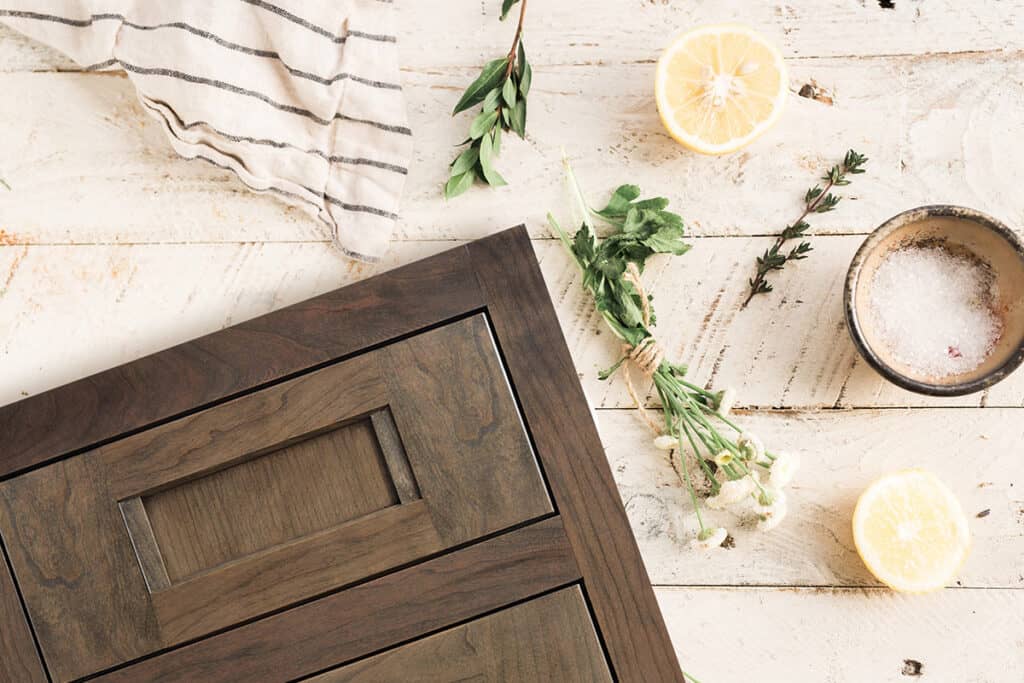 "The acquisition of Bertch Cabinet Mfg. brings together two highly regarded companies with well-known brands in the premium kitchen cabinetry and premium bath cabinetry market," Vice President of Marketing Karen Wistrom explained. "With over 100 years of combined history and experience, Dura Supreme and Bertch brands are uniquely positioned to provide an advantageous mix of products to our dealer partners and build on strong operating platforms to accelerate growth in new markets across the U.S."
Wistrom continued, "Dura Supreme has a 60-year history focusing on premium kitchen cabinetry. Bertch has a 44-year legacy with a similar premium brand focus, primarily in bath cabinetry. The companies are similar in their focus on premium cabinetry products, and American-made quality, so it brings together a beautiful portfolio of brands specializing in kitchen and bathroom cabinetry."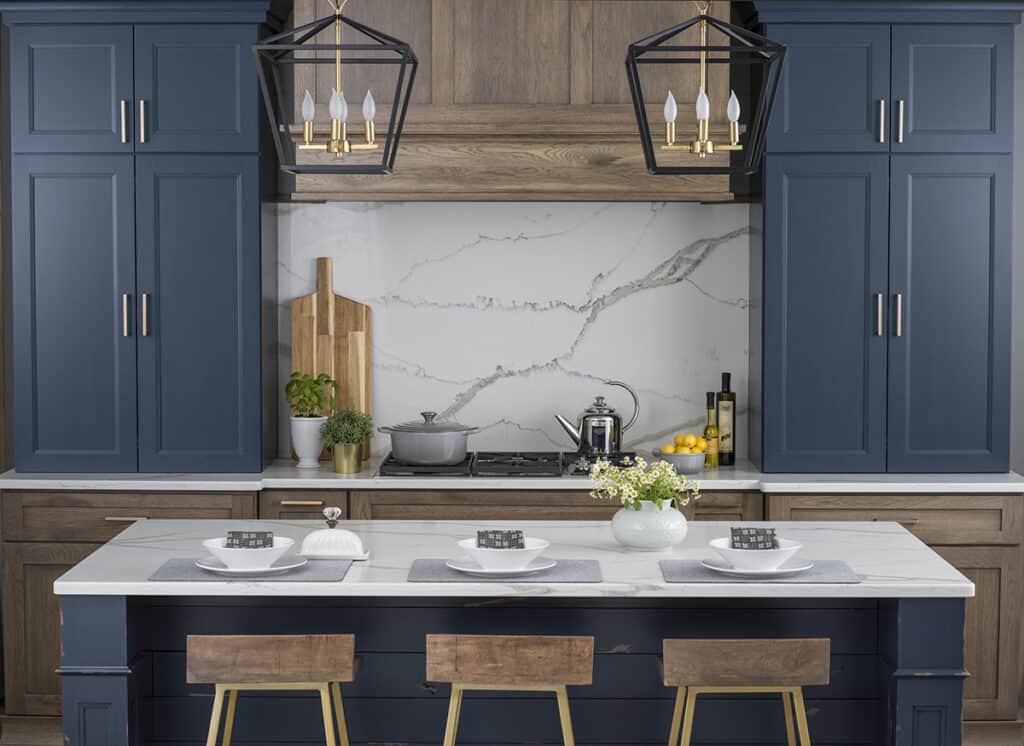 "We are excited about the potential this new business partnership creates," added Tony Sugalski, Dura Supreme CEO. "With our expanded portfolio of premium cabinetry brands in kitchen and bath markets, our ability to meet our customers' needs and grow in this segment is expanded. The combination of companies creates a unique product mix that we believe will create advantages for our dealers and customers across the USA."
Dura Supreme continues to invest in state-of-the-art, computerized equipment, machinery and finishing systems to provide the perfect balance of precision, quality and value. Yet, time-honored handcrafted cabinet making has a home at Dura Supreme as well. Dovetail joinery, hand-turned posts, hand-applied finishes and unique, one-of-a-kind furniture pieces crafted by hand can all be found within the many products offered by Dura Supreme. "Our customers have the creative freedom to create the kitchen of their dreams without breaking the budget," Sr. Design + Marketing Specialist Mandi Juskiewicz explained.
As for the manufacturing process, Schwarzkopf said, "Most of the solid wood manufacturing equipment is Weinig (rip saw, scanner, crosscut, molders, etc).  We also utilize Doucet for our clamp carrier and Costa for sanding.  Because our end product is finished, semi-custom/custom cabinetry, we also have various other equipment from a variety of manufacturers like Homag, Schelling, Bacci, etc."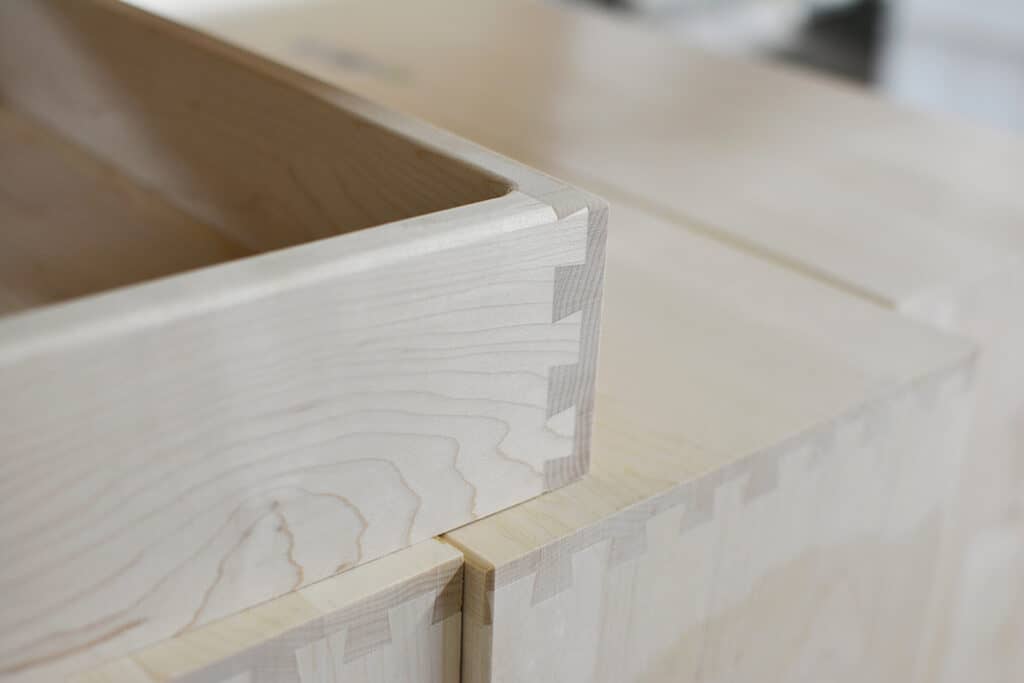 He continued, "A couple of our most recent accomplishments is the installation of a new Doucet clamp in the rough mill. This was a nice improvement in automation and gave us an increased capacity in gluing up solid wood components. On the cabinetry manufacturing side of things, we recently installed a Bacci door-sizing CNC router. This has allowed Dura Supreme and Bertch to continue to produce cabinetry doors to a very precise tolerance."
When asked what sets the company apart from others in the industry, Juskiewicz said, "Perhaps it's our Midwestern work ethic and our 'Midwestern Nice' approach to customer satisfaction that has ensured the success of our vision as we have quickly gained recognition across the country."
Wood cabinetry from Dura Supreme and Bertch are certified under the Environmental Stewardship Program (ESP) administered by the independent Kitchen Cabinet Manufacturers Association (KCMA). Designed to encourage industry policies and practices that benefit both the environment and the well-being of society, this program provides companies with tangible ways to support sustainability. "We achieved certification by demonstrating our commitment to sound environmental management and sustainable practices," Juskiewicz explained. "The ESP seal lets homeowners, designers, builders and architects know they are supporting sustainability when they buy or specify Dura Supreme or Bertch Cabinetry."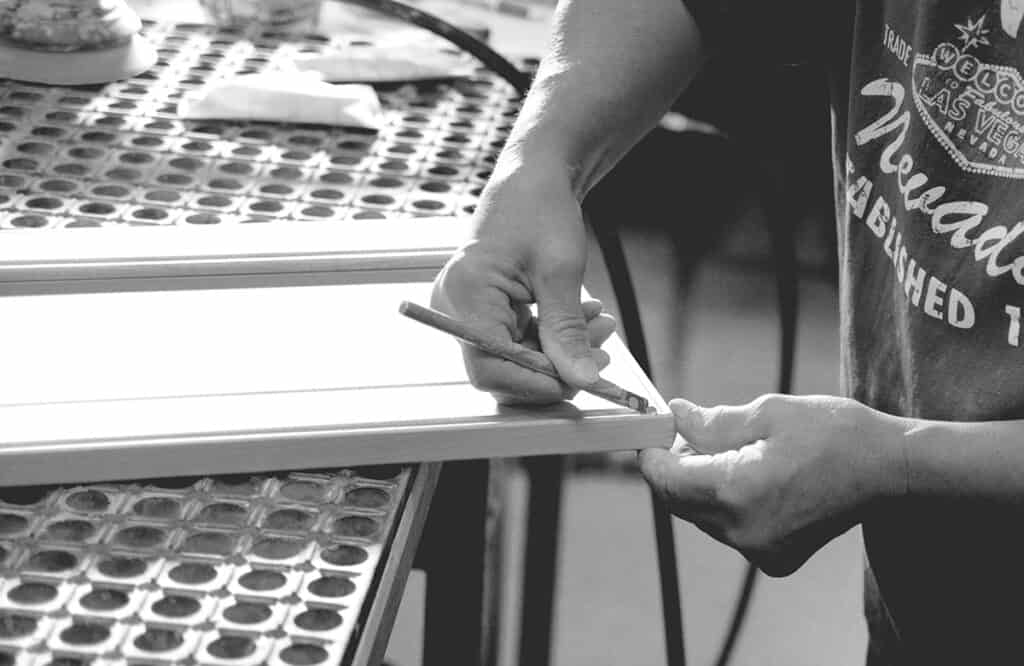 In addition to sourcing the majority of their Hardwood lumber from domestic suppliers, the Companies also utilize sustainable practices throughout all aspects of the manufacturing process. Sustainable practices at Dura Supreme include:
Computerized optimizing and cutting equipment that substantially improves the yield from raw materials and significantly reduces waste
The use of composite wood panel products (plywood and furniture board) in the construction of cabinetry that are made with recycled wood fibers for structural strength and stability
All of the composite board used in the company's cabinets are compliant with the EPA Federal Toxic Substance Control Act Title VI Formaldehyde Standards for Composite Wood Products
Use of reconstituted wood veneer as an environmentally friendly alternative using wood from natural, renewable resources.
The company also has an eye on waste and recycling. "Our computerized cutting equipment improves the yield from our raw materials and significantly reduces waste," Juskiewicz commented. "Our panel material needs meet stringent California Air Resource Board (CARB) emissions standards for formaldehyde, and are considered an Environmentally Preferable Product (EPP)."
For more information visit www.durasupreme.com or www.bertch.com.