"We seek to understand our customers' needs and try to find a way to not only fulfill their needs, but educate them on what the expectations for the grades of each species and what alternative ideas might fit their needs." – Bill Courtney, President and CEO, Classic American Hardwoods Inc.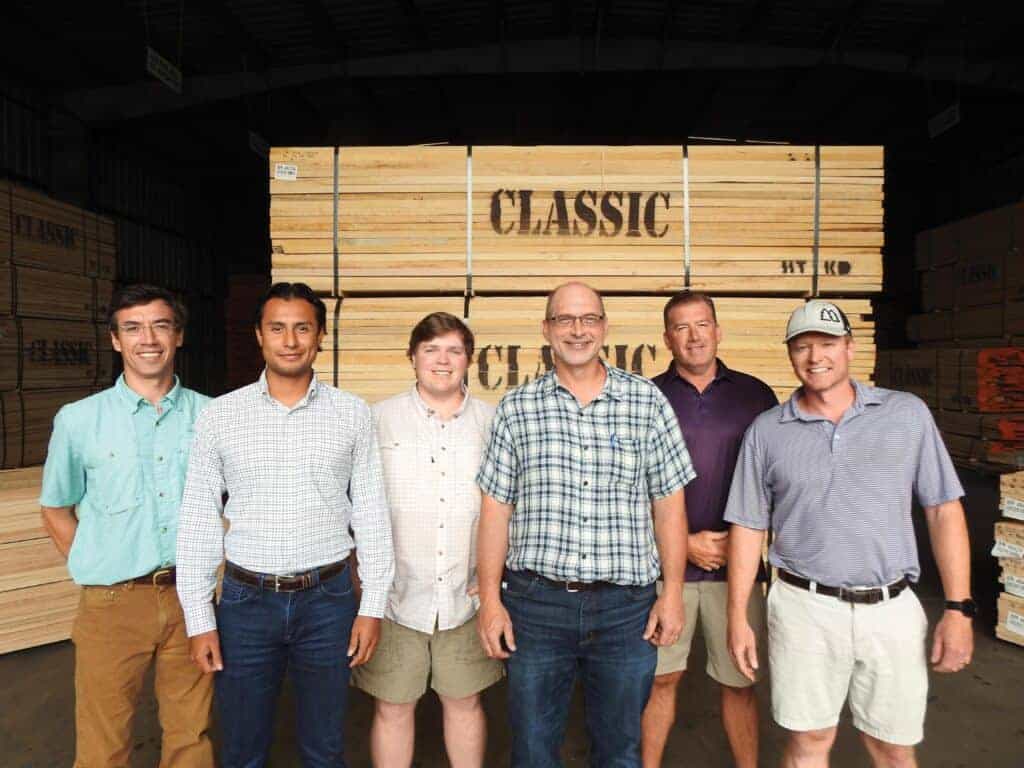 Classic American Hardwoods Inc. (CAH), headquartered in Memphis, TN, was founded by Bill Courtney, President and CEO, in 2001. "I literally founded the company on my couch. We started trading some loads and raising some money," Courtney said. From that humble beginning, CAH evolved into one of the most successful concentration yards in the U.S. with offices in Shanghai, China and Ho Chi Minh City, Vietnam. That growth has not stopped, nor has the forward-thinking vision of Courtney.
As he continues to invest in the forest products industry and learn from his employees, customers and vendors, he sees several challenges that the industry faces. "Three major issues of all equal importance face our industry. We must redirect the inaccurate narrative on the environmental issues and show as a community how our industry can help. We need to inspire younger people into becoming part of our industry. Lastly, we need to do a better job of earning the public and the marketplaces' understanding on the true value of having solid hardwood products in the home and how it will contribute to generations to come."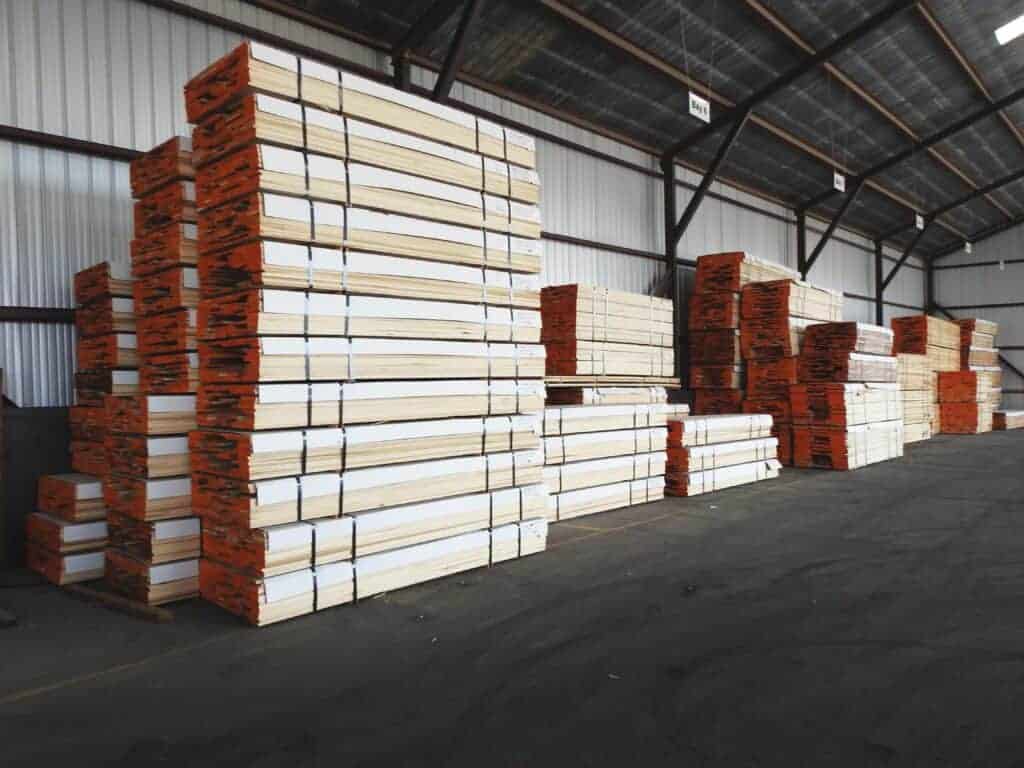 In the early days of CAH's existence, Courtney acquired proud understanding of the importance of having the best people on staff and the best products available. "We really didn't have anyone, in the beginning. We were just kind of living on a wing and a prayer. We just went out and did it, and that first year was tenuous," he remembered. CAH opened on September 1, and 10 days later 9/11 happened. "The world kind of shutdown and I thought that I was really going to go broke. I wasn't afraid of being broke, but we made it through. Then we made it through the Great Recession," Courtney went on. "Every dollar we made we put back into the business, evolving from working out of the front room of my home, to seven acres, to 50 acres. I was adding equipment and fixing equipment. Whatever needed to happen, we made it happen."
Courtney continues to reinvest in CAH, still making sure that whatever needs to happen, happens. "We bought Jorgensen and Bennet, F.T. Dooley Lumber Co., a piece of property from Union Pacific and property from the Lazarov family. All that property conjoined makes for the 50 acres that we sit on today," he said.
Courtney said that people have often asked him, "How does a startup company in such a laborious and asset laden business grow so quickly?" To which he responds, "Anyone can build a kiln, anyone can buy machinery. It's what you do on the marketing and people side of the business. It involves how you build relationships with vendors and customers, it's how you problem solve, it's how efficient you make your processes. These are the values we have engrained in our ethos. These are the values that have allowed us to grow."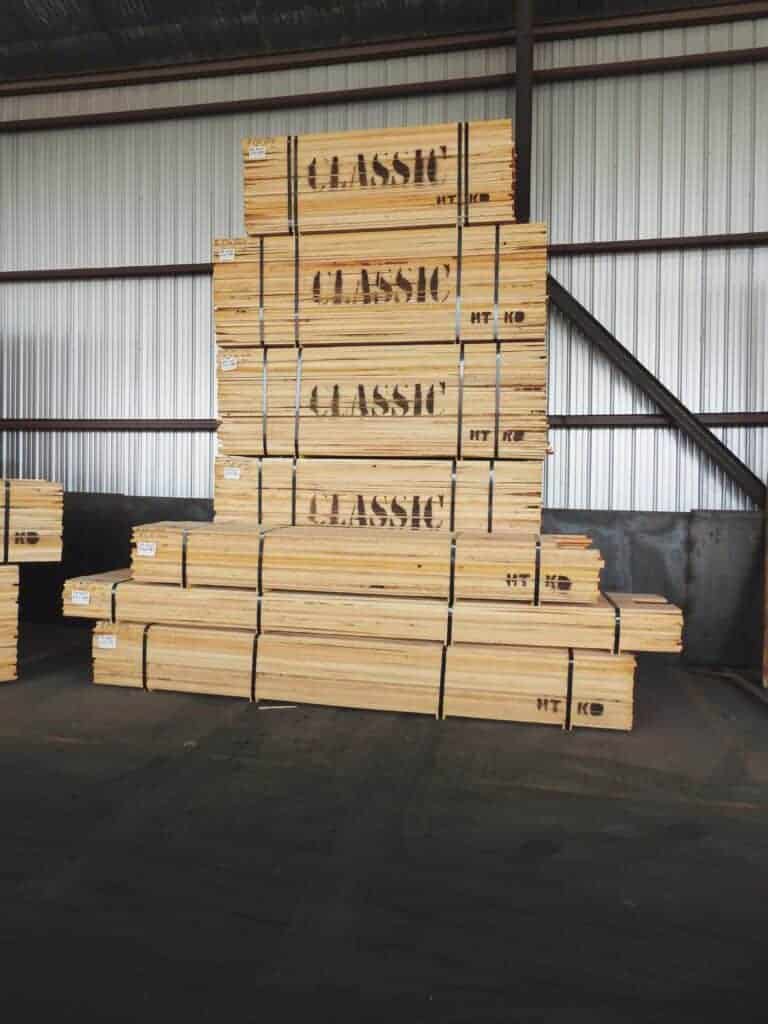 Courtney's goal for CAH early on was to be a one-stop shop for their customers. "We wanted our customers to be able to go to one concentration yard and get quality lumber in Common and Better grades, 4/4 through 8/4 thicknesses, in all species," he said. "We work hard to have a really diverse product mix in terms of grades, thicknesses and species concentrated in one place." CAH's four primary species include Poplar, Red and White Oak and Ash. They also handle Hard and Soft Maple, Cherry, Hickory, Walnut and Cedar. CAH's production capacity is upwards of 2.5 million board feet monthly.
"We have spent an enormous amount of time, effort and money to come up with really well manufactured value-added products. We aren't just jamming lumber through a planer and running 13/16's, we are manufacturing a clean and smooth milled 13/16 product," noted Courtney.
Courtney is in the midst of making two major investments in CAH, after spending two and a half years designing, installing and training his team on an integrated merchandizing production line, complete with two planers, an automated gang rip and a 3D scanner. "I wanted to be more efficient, quicker and better able to respond to our wide spectrum of our end-users and distribution customers in North America, as well as 42 different countries around the globe," he said. Because of the systems that Courtney has invested in, it truly has made CAH a one-stop shop. "If a customer calls and needs a truckload of Poplar, 12' through 16' gang ripped to 6-inches and surfaced, we can get it to them in two days. It's not really hard for us because of the investments we've made to put these systems in place."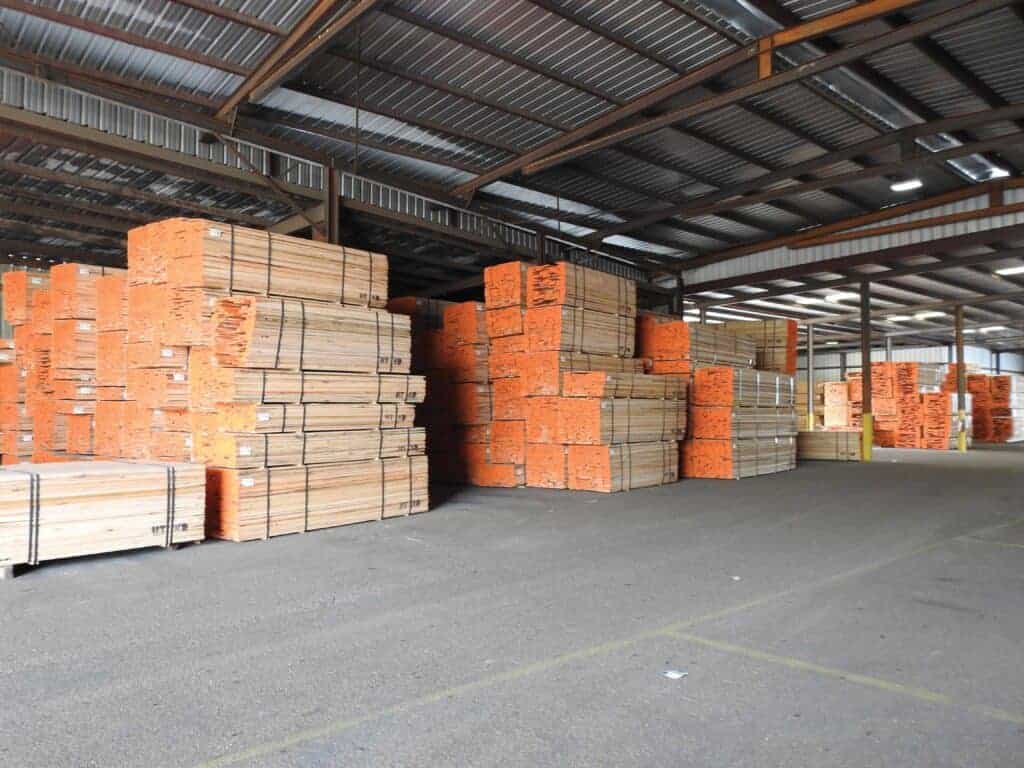 CAH makes sure that when a customer calls and wants something specific, they have it. "We have a million feet of lumber in the kilns at all times. We drop two kilns a day and so rarely is it that we don't have 4/4 Red and White Oak, Poplar, Ash or Maple," Courtney went on.
Part of Courtney's major investments is installing a Weinig high-speed moulder that can run 200 lineal feet a minute and take 12-inch boards or smaller. "We are planning on going after the S4S market pretty hard," he remarked.
Each investment that Courtney has made allows CAH to become more efficient, allowing lumber to move from the LICO system to the front of the moulder quickly. "The LICO system allows us to rip one edge, rip two edges, plane the lumber, or width sort it if needed all in one pass, providing CAH the ability to be a low cost high quality supplier to our valued customers. At the end of the day it is all about efficiencies.
"We have 150,000 feet of lumber a day coming through our systems. We can rip exactly what we need to and have it go through the moulder the next day," Courtney said. "We don't have to worry about our product getting bottlenecked. We can take an order for mouldings on Monday and have a truckload produced by Friday."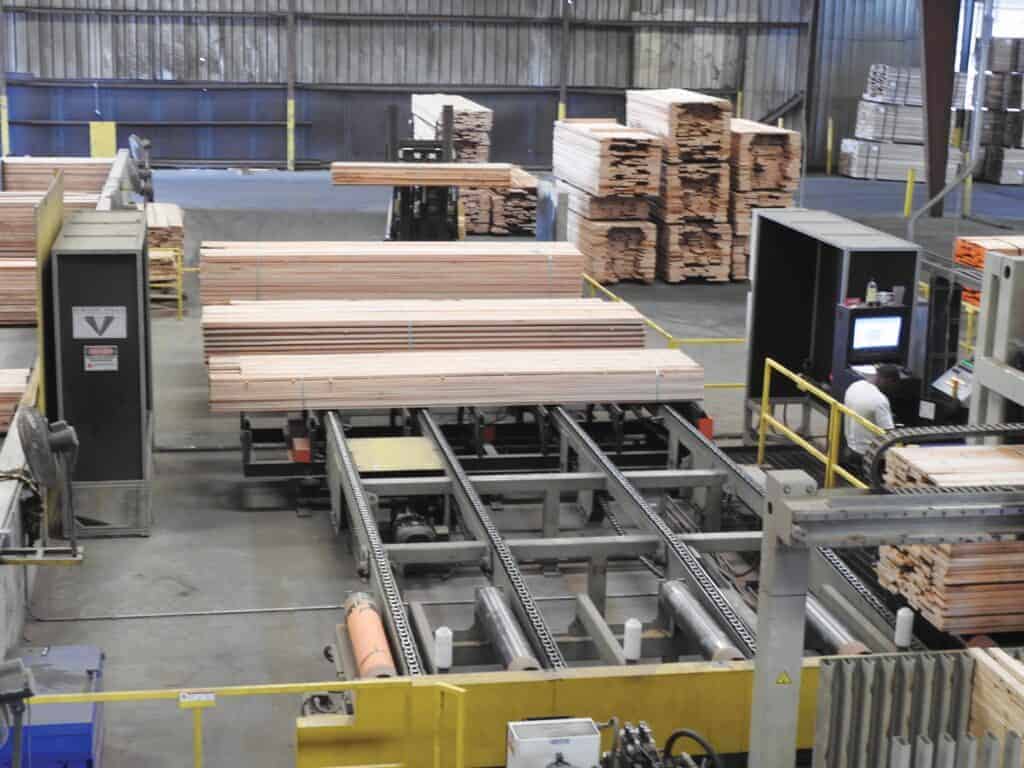 One of Courtney's goals for CAH is to have up to four operational moulders and an optimized chop line so that they are able to serve the S4S market as well as the moulding and millwork markets. "It takes a big place to hold all of this equipment," he said. "That's why over the past year and a half we have been tearing down old properties and building new ones. One of our newest buildings is 37,500 square feet and the equipment was installed lineally so we can be as efficient as possible."
As CAH continues to become more streamlined in all of their processes, they continue to become more reliable to their customers. A high-speed VisionTally system, which was installed on their new merchandizing line, produces 120,000 board feet. Another VisionTally system, which is set to be installed for three smaller merchandizing lines, will produce a total of 60,000 board feet. CAH has not only added to their efficiency in processing lumber but selling it as well. "The distribution yards that we go into, they have a great business, and we have learned that the best way for us to service them is to provide the volumes that they need, in the way that they need them," Courtney noted. This understanding of who their customers are is the exact reason why CAH does not ship standard packs.
"For some customers, we provide 200-250 board feet in a pack with our toppers, cross outs and wide bands. This means our customers don't have to worry about the cost of labor for peeling off 200 board feet from the truck and they have a pack with exactly what they need and everything that they want to carry, already milled.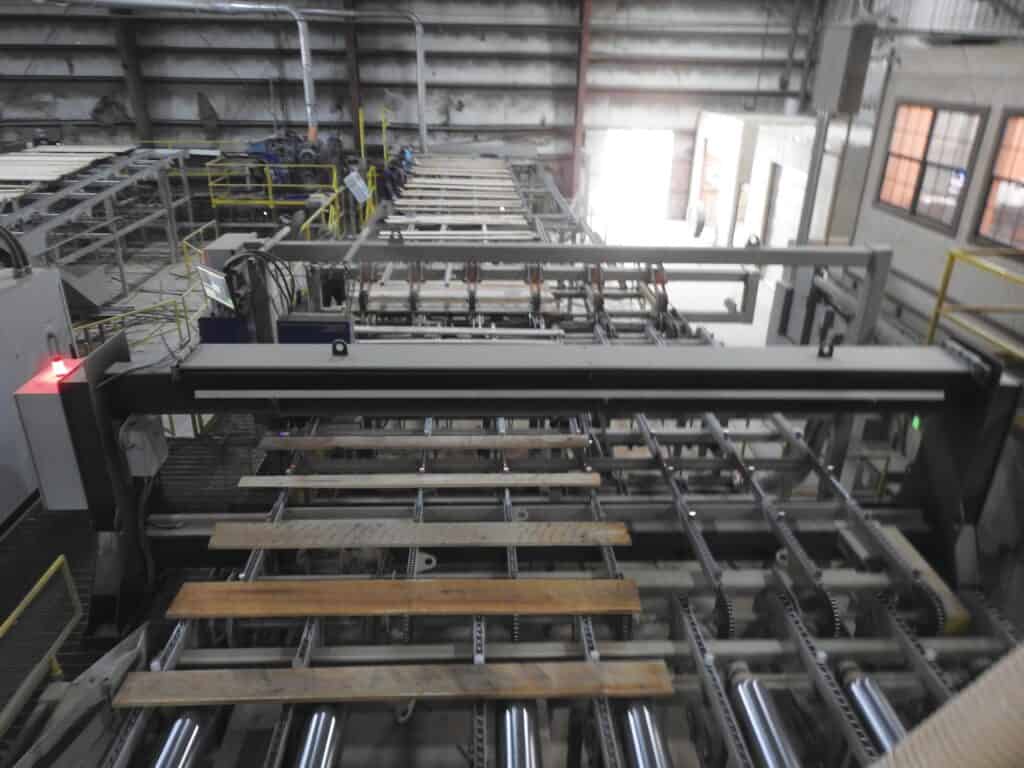 "We really try to hit our ship dates. Our customers have grown to depend on us delivering on time so that they don't have their money tied up with too much inventory," Courtney remarked. CAH has made large investments when it comes to relationships with freight companies and the people inside their main office, like Melissa Byrd who handles all international freight and Renee Williford that handles all domestic freight, as well containers, trucks and vans.
CAH is typically 50/50 when it comes to selling to the domestic and export markets. "We seek to understand our customers' needs and try to find a way to not only fulfill their needs but educate them on what the expectations are for the grades of each species and what alternative ideas might fit their needs," Courtney said. "There are markets constantly emerging that are interested in American lumber, but they need to be educated.
"Our home base in Memphis is made up of a team of 130 people that are all instrumental in the success of CAH. However, the life blood of our business starts with the partnerships that we have with our sawmills. Heath Long has gone out and developed strong relationships with these sawmills that we work closely with. Heath has been in the business for 30 years and has been buying green lumber and burning up the road three to four days a week visiting with our mill partners.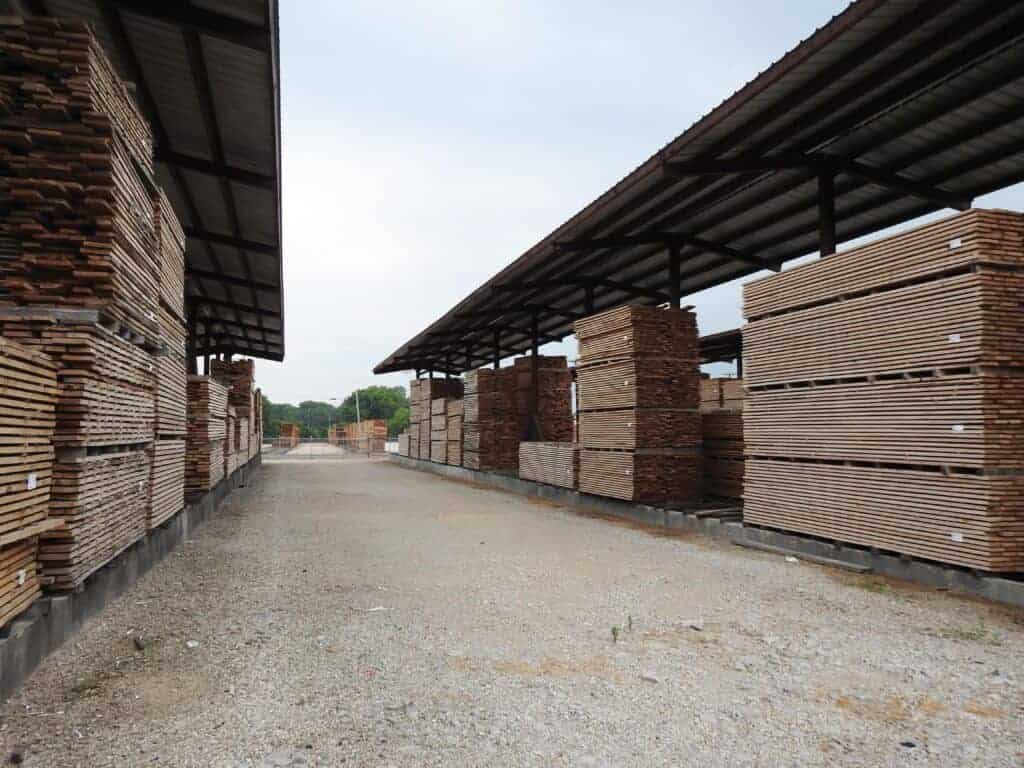 "Will Donoho, who started with me two days after I made the plunge, is V.P. of sales and purchasing, and has played a significant role in our success," Courtney continued. "He uprooted his family, sold his house and moved with his three small children and wife to China. He opened our Chinese operations and six months later opened our Vietnamese operations.
"Will now manages all the purchasing, scheduling and sales of the entire company. Moreover, he manages our three seasoned veterans, Jim Tipton, J.K. O'Brien, and John Hise, as well as our new additions, David Alba and Chris Fouts.
"David Alba handles all of Central and South America and Mexico, while Chris Fouts handles what we call Oceania, which is comprised of China, Southeast Asia and Australia. Then we have John Hise who handles all of Europe and Africa."
CAH has been set up for continued growth as it still has excess capacity, allowing for Courtney to start Memphis International Trading Company (MITCO), CAH's brokerage arm. "We have four guys that work in that business, Rick Shelton, Chuck Underwood, JR Johns and Dan Cerdena. Their ability to source and sell has helped us to increase our capacity. They trade green lumber, kiln-dried lumber and staves," he said.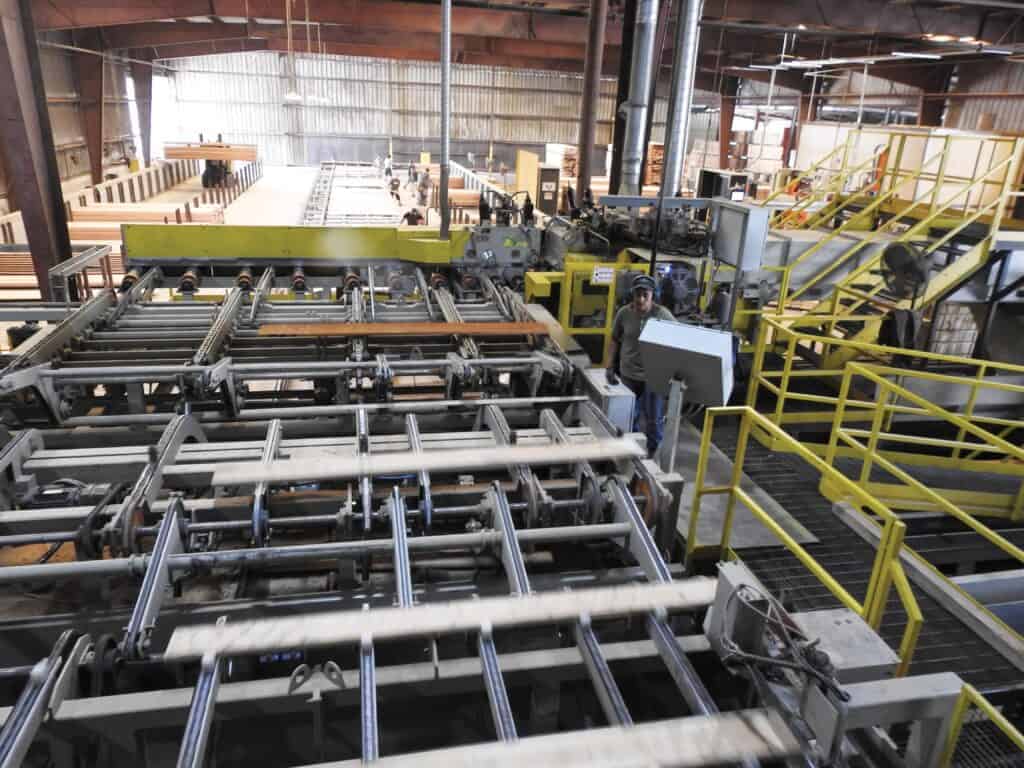 While Courtney plays a pivotal role in the forest products industry, he has also written a book titled, "Against the Grain," and has a had a documentary, "Undefeated," made about the time that he spent mentoring underprivileged students from Manassas High School in Memphis, TN, which won Best Documentary at the Academy Awards.
Courtney now has a podcast called "An Army of Normal Folks," which features average folks doing extraordinary things in their communities, which surprisingly has been as high as #10 in the U.S. on Apple's podcast charts.
CAH is a member of National Hardwood Lumber Association, American Hardwood Export Council and Indiana Hardwood Lumbermen's Association, and Courtney is currently on the NHLA Board of Directors.
For more information, visit www.cahmemphis.com.