Members of the Southern Cypress Manufacturers Association (SCMA), along with promotion sponsors, recently gathered in Louisville, Kentucky, for their 2023 Mid-Year Meeting. The event took place at the Omni Louisville Hotel and was held in conjunction with the National Hardwood Lumber Association's Annual Convention and Exhibit Showcase.
Attendees received updates on the SCMA's promotion campaign, previewed projects for the rest of 2023 and early 2024, learned about the Real American Hardwood Coalition's advertising campaign on Magnolia Network, and discussed the current business landscape. The night prior to the meeting, attendees gathered for a reception and dinner to network and catch up with peers.
What else has the SCMA been up to? Keep reading for a brief review.
Making Headlines
Producing fresh web content plays a big part in the SCMA's promotion campaign. Aimed at inspiring consumers to take on a home improvement project, the SCMA publishes several articles each year that highlight Cypress' natural beauty and versatility in residential applications.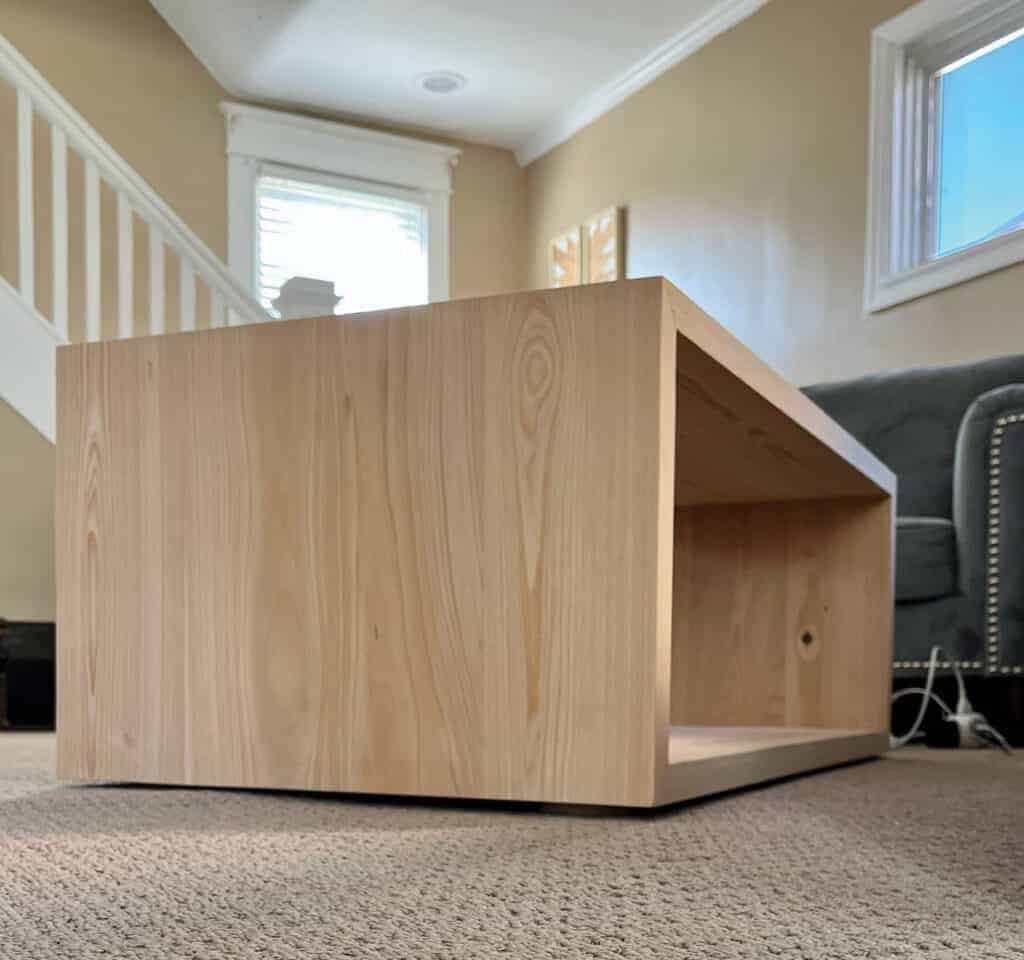 The SCMA's latest editorial piece, titled "7 Coastal Cues for Your Home," showcases Cypress millwork applications ranging from tongue-and-groove ceilings and beams to paneling and built-in cabinetry—all centered around coastal design. The article received 1,080 placements, reached 164 million potential readers, and rendered an ROI of 120 to 1.
Earlier this year, the SCMA published "Go Natural with Home Décor." The list-based article shared five thoughtful ways for homeowners to bring a slice of nature into their homes with items like handcrafted tables, vases, bowels and utensils, serving trays, and lighting. To date, the article earned nearly 1,090 placements, reached 164.4 million potential readers, and generated an advertising value of nearly $420,000.
Targeting DIYers
Over summer, the SCMA partnered with Pittsburgh-based woodworking duo Siroh & Ivy to produce video to teach DIYers how to build a modern coffee table out of Cypress boards—from start to finish. The video walks viewers through diagraming, filling voids with resin, planing, joining panels, mitering ends, sanding, assembling, and finishing. Give it a watch at www.CypressInfo.org or on the SouthernCypress channel on YouTube.
Consider Joining Our Efforts
Membership in the SCMA is limited to companies that engage in the manufacture, processing, or distribution of Cypress products. If that sounds like your company, email member-services@cypressinfo.org today to learn more about the SCMA, its promotion initiatives, and membership. And if your company is an industry supplier that works with Cypress sawmills or remanufacturers, we'd like to talk to you about becoming a promotion sponsor and sharing your products, equipment, and services with the SCMA membership.
Lastly, be sure to mark your calendars now for the SCMA's 2024 Annual Meeting, which will take place March 25 at The Charleston Place Hotel in Charleston, South Carolina. The event will take place during the Hardwood Manufacturers Association's 2024 National Conference and Expo. Keep a look out for more details.
Learn more about the SCMA at www.CypressInfo.org, and follow @cypress_info on Instagram and @southerncypress on Facebook.