Yarmouth, MA – Wooden heat registers may seem like the ultimate niche market, but for the team at Cape Cod Air Grilles, it is a perfect fit.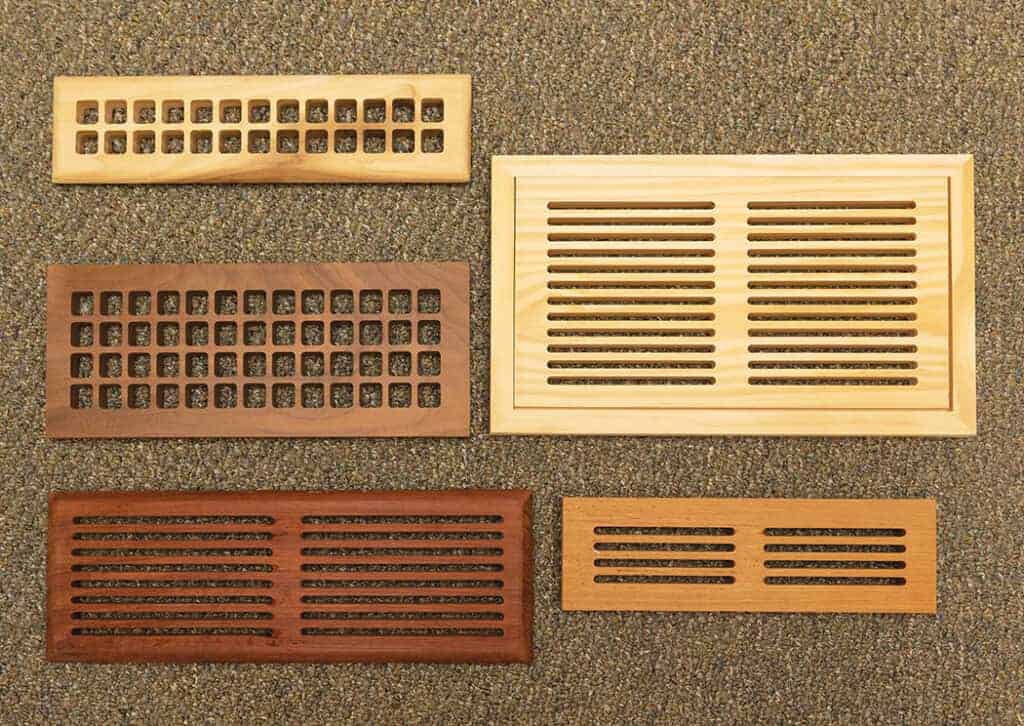 Lynn Doherty, owner of the company, recalled how her father came almost accidentally to create the Yarmouth, Massachusetts-based business more than 25 years ago.
"He was a builder off-Cape for many years and as he got older, he was looking to branch into something different, something less physical. He started this company back in 1994," she said. "His original idea was to make grilles that were going to be put on decks along the drip line, allowing the water to drain so that the deck board would not rot. The business evolved as people wanted wooden grates for their forced hot/cool air systems that matched their Hardwood flooring. He migrated the business to indoor floor registers."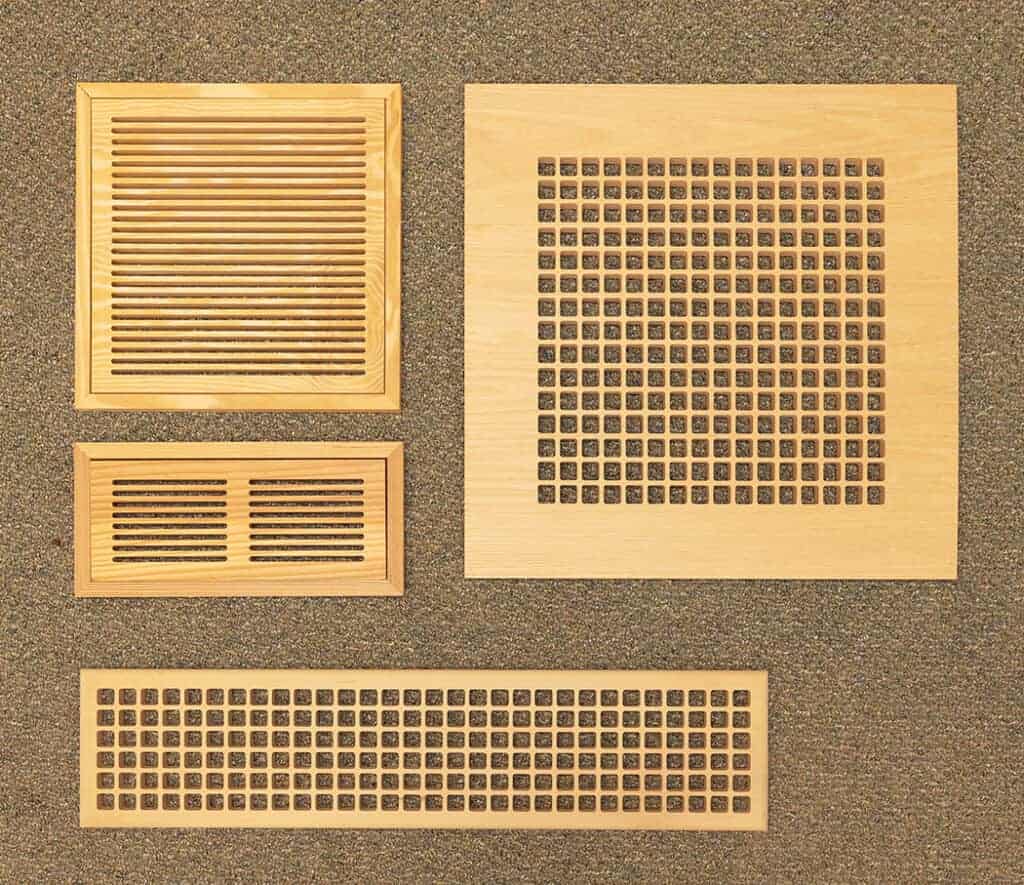 Doherty noted that customers truly pushed the company to evolve. She said her father learned that there simply are "just not a lot of companies that make wooden indoor grates." In fact, she said that to the best of her knowledge, Cape Cod Air Grilles is the only business in the United States exclusively dedicated to their production.
When her father decided to retire from the business six years ago, Doherty, who had been working with her dad for several years, told him she would like to take the reins and build on his success.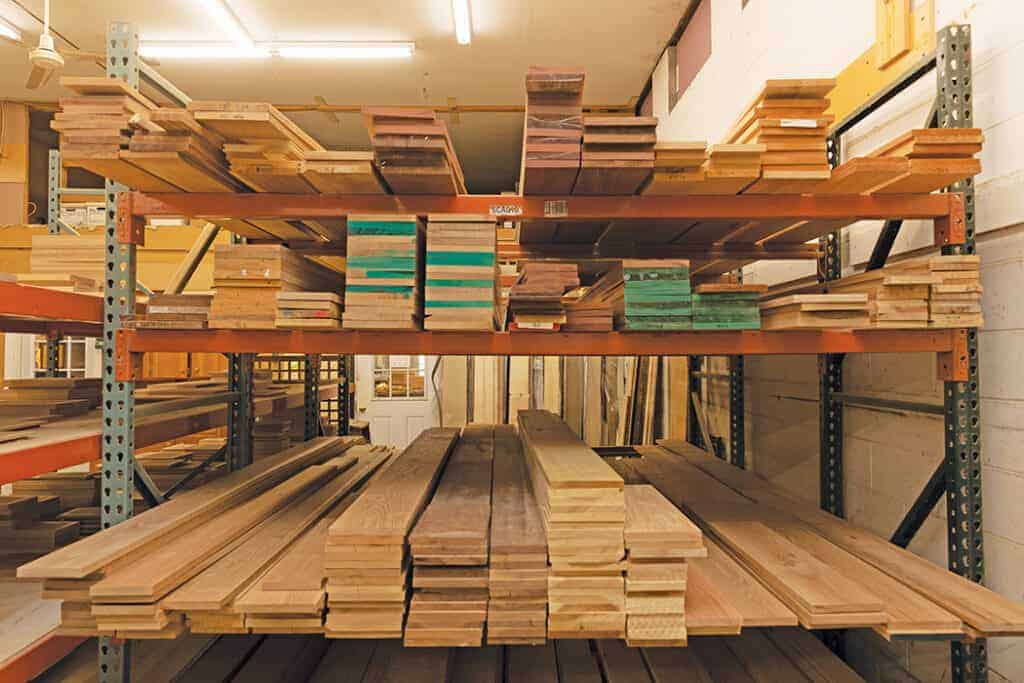 "I started working for my father, and he taught me all the ins and outs of the business. He eventually bought into the idea of me taking over the business," she said. "I think he is proud to have the business carry on, rather than him having to terminate or sell the business. He trained me for several years. Before my parents moved permanently to Florida, he and my mom would go away for a couple months, and that would give me chance to take the reins in a temporary fashion and learn how to run the business on my own. Eventually, my parents moved permanently to Florida. I still talk with my dad every morning. We always talk business and of course we also talk about his grandchildren and life in general. He is an enormous guide to me. I think he misses the business, but I also think he was ready to retire."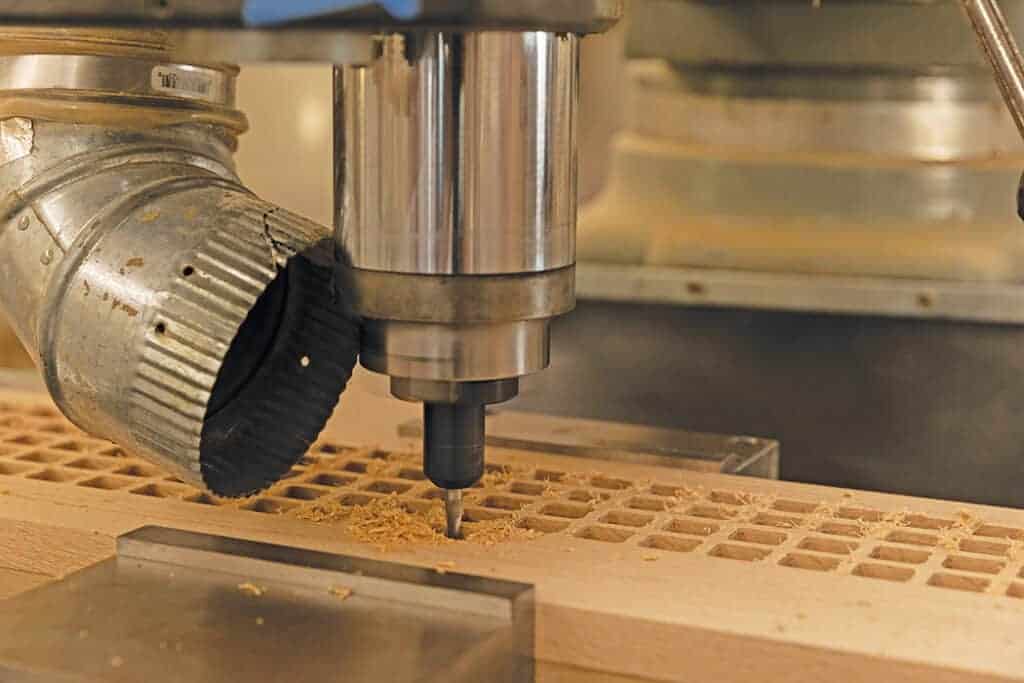 Doherty said that growing up, she had no intention of following her father into the woodworking business, but when she decided to pursue this career path, it was her dad who needed some persuading.
"I had to convince him I could do this, but I knew I wanted it," she said, noting that life circumstances – she is the single mom of four children and wanted them to be able to grow up on Cape Cod – meant recalibrating her future. "I have a Bachelor's and a Master's degree, but there are just not a lot of job opportunities here on the Cape. This provides financial security for the kids and for me."
Doherty said that although there is a new person running the business, she adheres to the same principles that made her father a success. She also noted that the company has evolved from a technology standpoint to help keep pace with the growing customer base.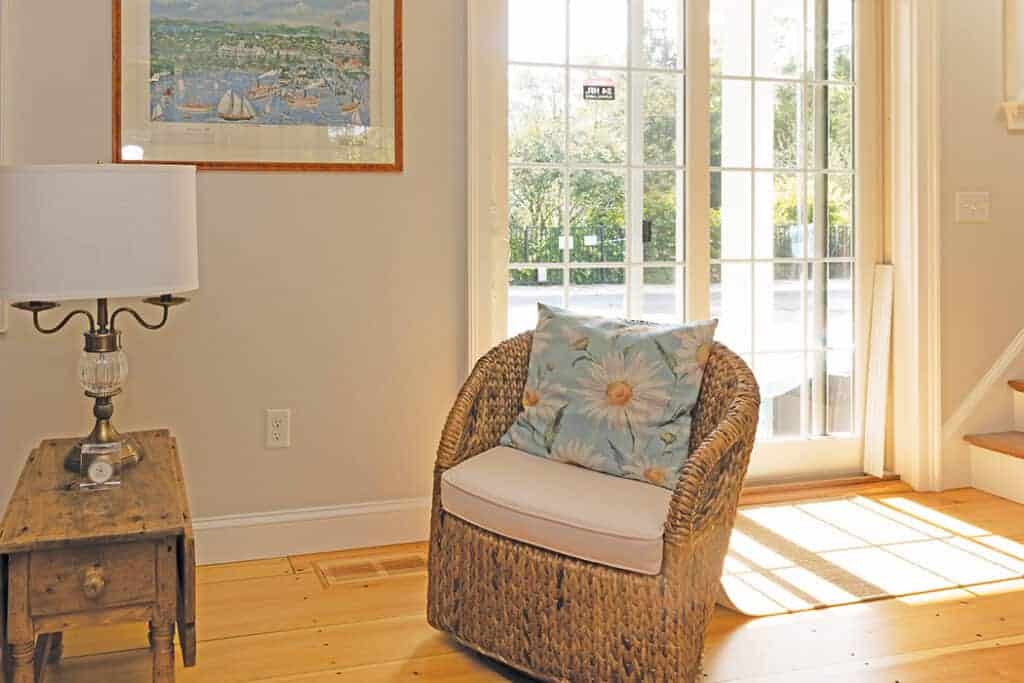 "When he started, it was just him, and everything was hand made. He originally was doing it all himself. He had been a carpenter and business owner all his life," she explained. "But as the demand got larger, he purchased a CNC machine to mill the registers and various other technology to help him with making the products faster and stronger, maximizing air flow and maximizing the strength of the registers because they are not metal."
Today, Cape Cod Air Grilles boasts five employees, a 3,500 square-foot manufacturing and storage facility and a much more extensive array of equipment.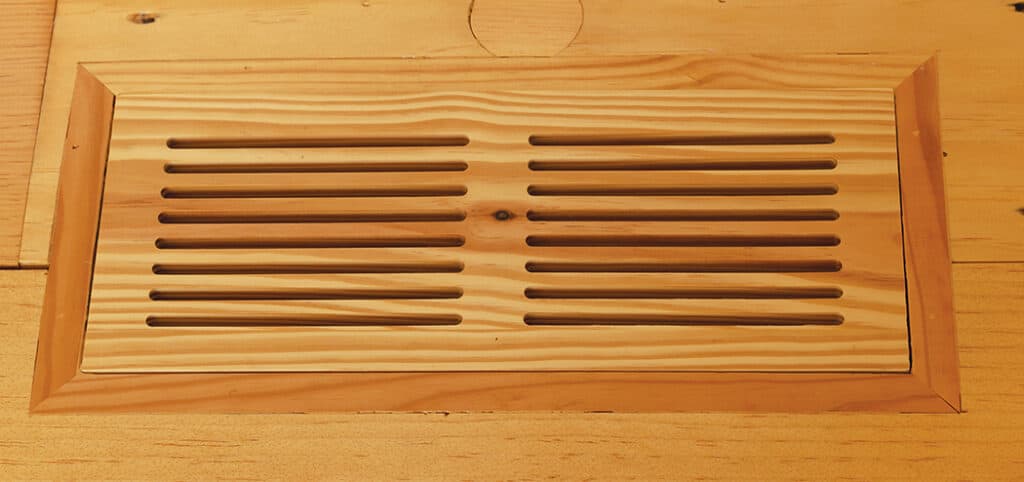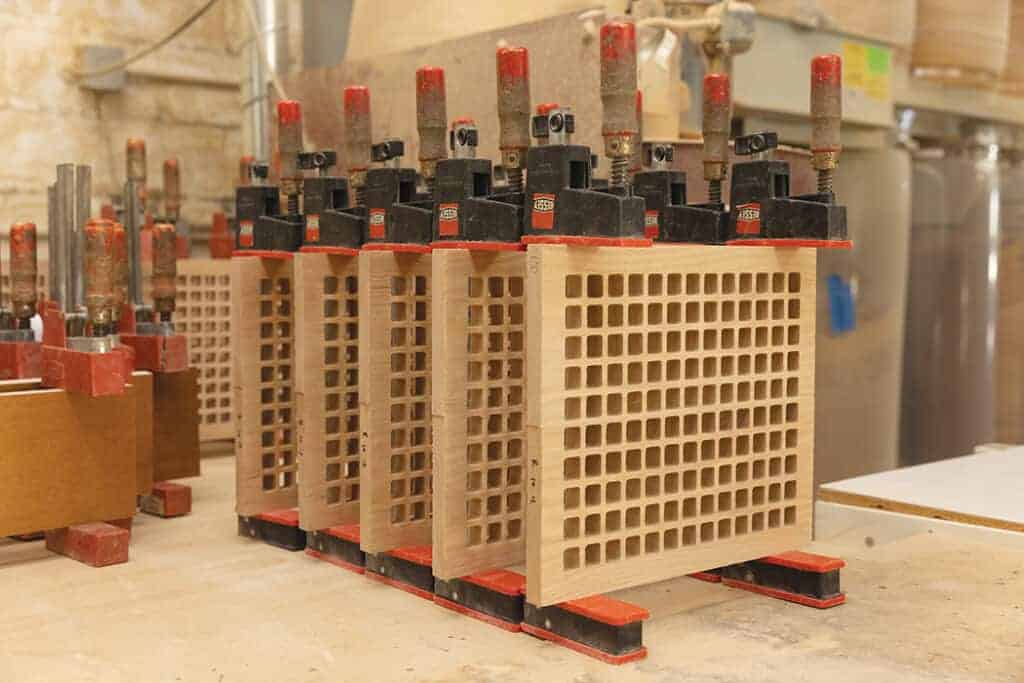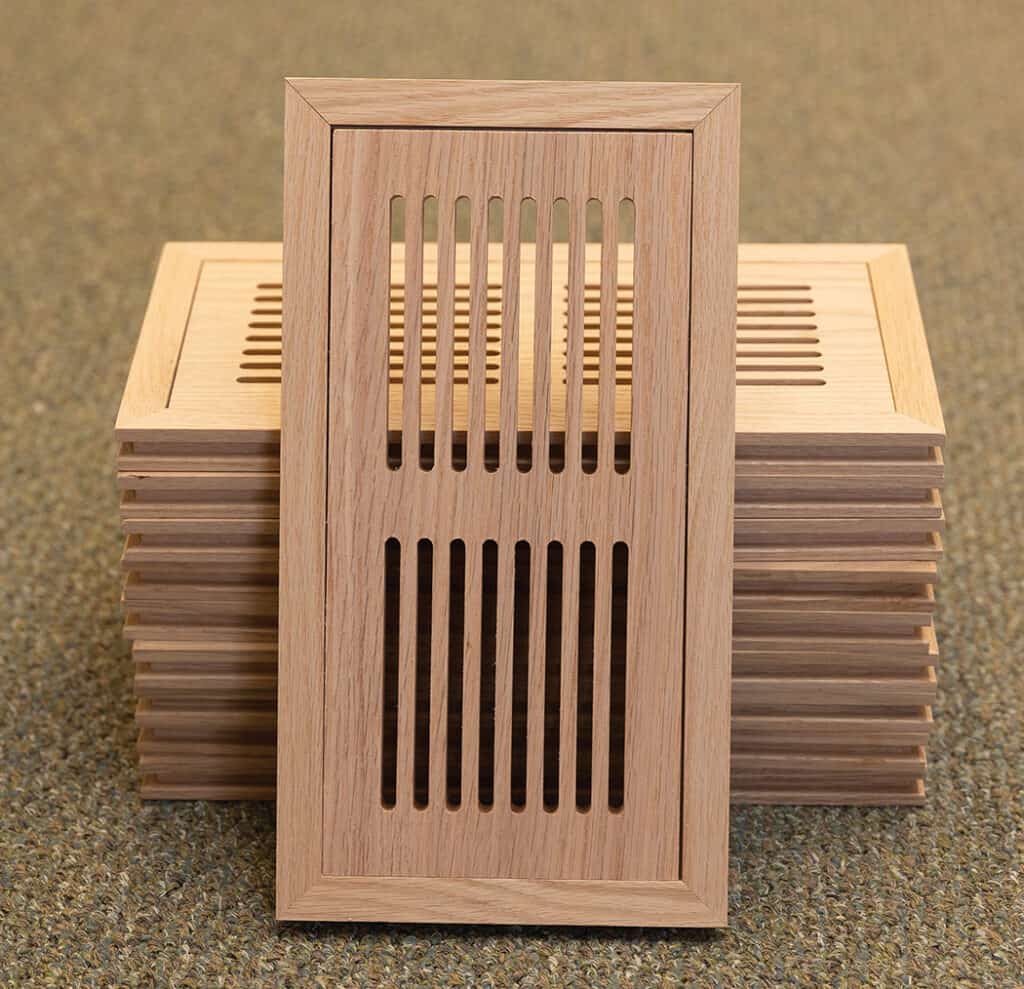 "We're bursting at the seams," Doherty noted. "But I don't want to move. I love where we are, and we are making it work. We have five CNC machines, and we use all sorts of sanders, frame-making machines, pretty high-end upcut saws, and a lot of things to finish the product and sand them and make it smooth and presentable after being milled, because milling is a pretty messy process," she said. "We provide everything unfinished."
Doherty has also helped bring the company into the twenty-first century in terms of sales, with a new online marketing component that has exponentially extended the reach of the company's products. In fact, many of the orders now come through Amazon or the company's own website. She added that Cape Cod Air Grilles is extremely responsive to its customers' specific wood grate needs.
"We offer any species and even offer customers the opportunity to send us their flooring, including engineered flooring and pre-finished flooring," she said, adding that there are a number of favorites. "The most popular are White and Red Oak, Maple, Hickory, and pine is always popular as well. We just had a big order for Hickory this morning." The company manufactures its products from Red and White Oak, Maple, Poplar, Birch, Hickory, Cherry, Ash, Alder, and Mahogany. Over 100,000 board feet is purchased per year and all lumber is FAS grade, 1x's, kiln-dried and S4S.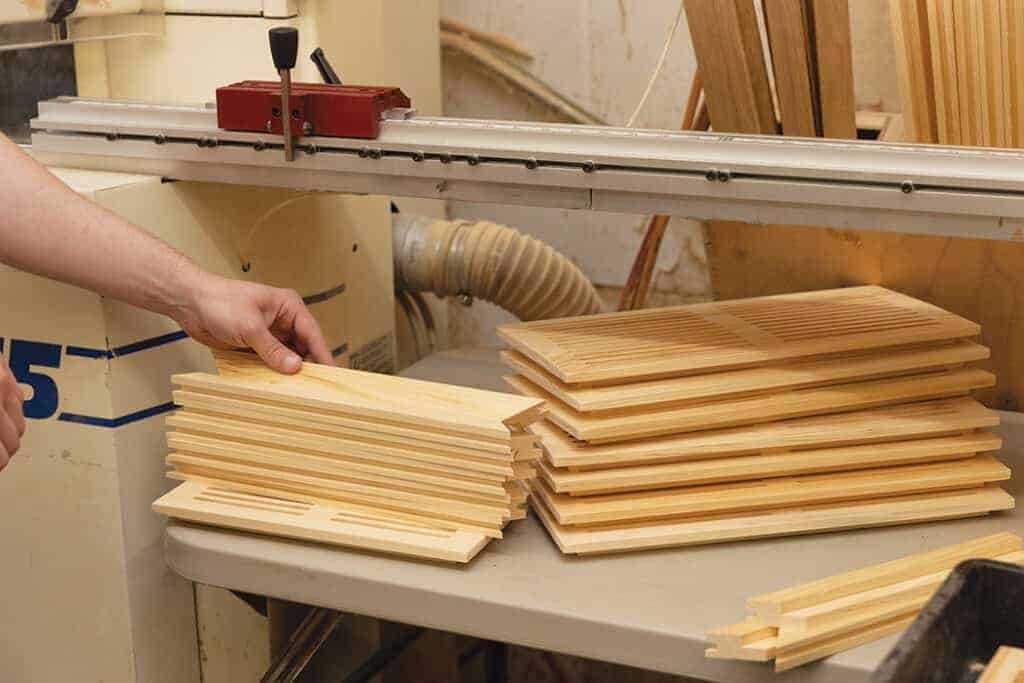 As to whether one or more of her children might eventually follow in their mother's footsteps, Doherty says she is unsure.
"They always express interest; they have grown up knowing that this is their grandfather's business," she said. "My oldest is in college, so it's still early, but I remember them growing up, sitting on the forklift and running around the facility. They are still young, so who knows where their lives will take them."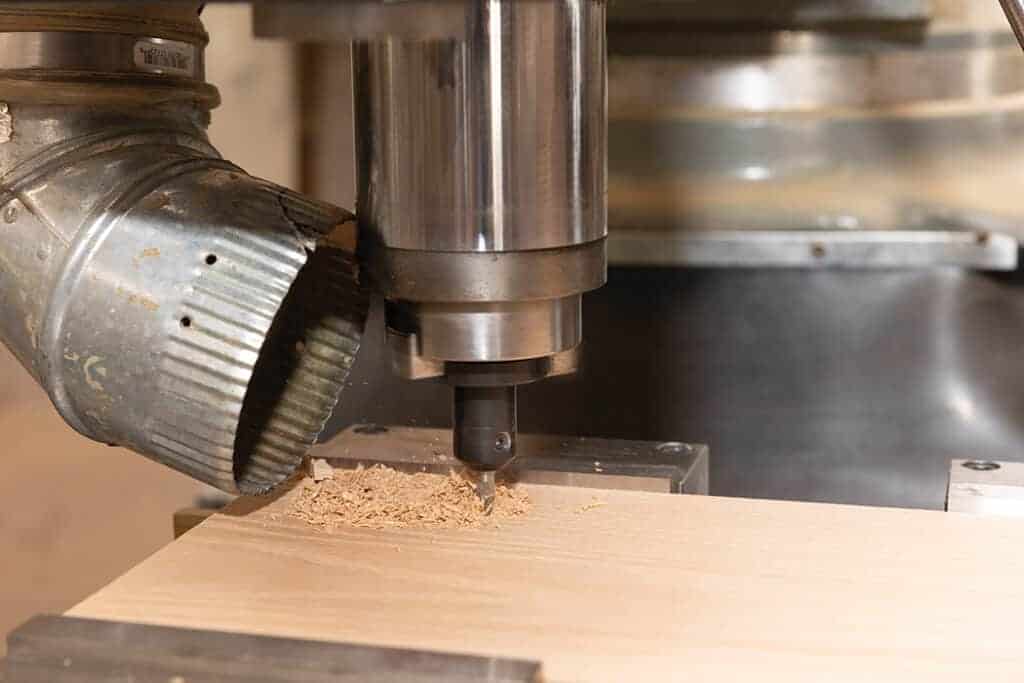 For now, however, Doherty said she is content to take her father's adage – "If it ain't broke, don't fix it" – to heart, even as she looks for opportunities to do what they do well even better.

"We are always looking to do better; to make it faster. We've added a couple of different machines recently to help us keep up with production better. I am constantly looking to see if there are more products or ways to grow the business. I think about it daily while I am lying in bed," she said. "And I'm still bouncing ideas off of my dad and getting his input."
To learn more visit www.ccairgrilles.com.