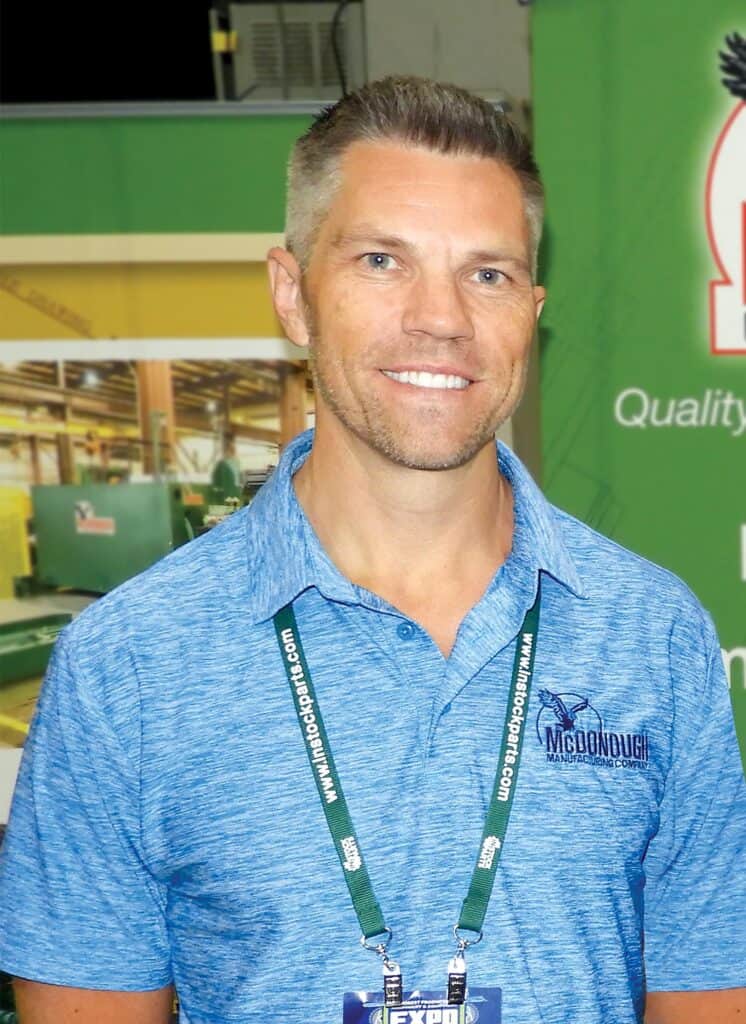 Eau Claire, WI— McDonough Manufacturing, located here, recently shipped and installed a 6-7A band mill to the Ashton Lewis sawmill in Ruther Glen, VA. A repeat customer, McDonough also has a band mill, linebar resaw system, horizontal resaw system, gang, optimized edger and center split resaw in their original mill located in Gatesville, NC.
The new McDonough band mill is replacing an existing circle saw, resulting in higher lumber accuracy, reduction in saw kerf, and a high return on their investment.
For over 130 years, McDonough has been an industry leader in band mill manufacturing, ranging in size from 54" to 8'. According to Matt Tietz, Vice President/Owner at McDonough, his family-owned and operated company "sets the standard that all others are compared to." Tietz describes McDonough band mills as including time-tested features like the exclusive air strain system, cartridge type pressure guides, cast iron wheels, hydraulic wheel lifts, saw cleaning and lubrication and Timken railroad car bearings, allowing the McDonough band mill to outlast and outperform all others.
To learn more, go to www.mcdonough-mfg.com.