Natural Connections was presented at Matadero Madrid as part of Madrid Design Festival 2023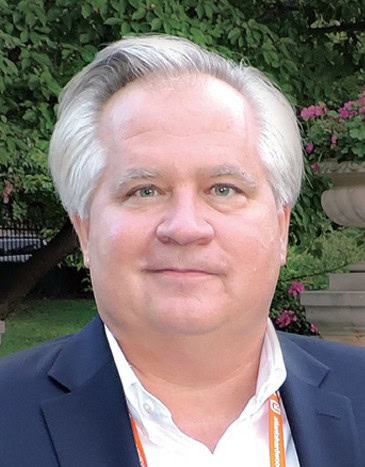 With the aim of connecting material and people in a personal, conscious and nature-focused way, the American Hardwood Export Council (AHEC) has invited leading Spanish designers Inma Bermúdez and Moritz Krefter (Studio Inma Bermúdez), Jorge Penadés and Alvaro Catalán de Ocón to create three pieces of furniture for public spaces that are designed to help people encounter and rediscover nature.

Titled Natural Connections, the exhibition at the Matadero Madrid is part of the Madrid Design Festival 2023 program, creating synergies with SLOW Spain: Slow furniture for fast change, AHEC's other exhibition at the festival. As well as recruiting them as mentors for SLOW Spain – a platform for the work of 17 students from design schools across Spain – AHEC invited the three renowned design studios to develop designs using sustainable American Hardwoods: Red Oak, Maple or Cherry. The result is a collection of pieces that promote fun and interaction, inspired by the beauty and warmth of wood.

"Our collaboration with the Madrid Design Festival, Matadero Madrid and three of the most important design studios in Spain has provided an amazing opportunity to connect the public with the worlds of design, craft, and wood. The design teams worked with Maple, Cherry, and Red Oak to create playful, original and highly innovative installations that we hope will provide engagement, excitement and a connection for visitors to these wonderful natural materials." – David Venables, European Director, AHEC.

Inspired by the Matadero building, previously a slaughterhouse, Inma Bermúdez and Moritz Krefter (Studio Inma Bermúdez) have created "La Manada Perdida" (The lost herd), a set of pieces, made of Red Oak, Maple and Cherry, that evoke a group of animals that seem to be lost. Arranged in the entrance hall of the building, they appear as benches or seats, but their design goes beyond furniture to incorporate aspects of imagination and play: the lack of definition of their function is an invitation for the user to decide how they want to engage with them. During production, the design was adapted to the material available to reduce waste, and the finished objects have minimal finishing to mimic the texture of the tree they came from.

In his project Wrap, Jorge Penadés investigates a new application of wood based on the cardboard tube production system. With a lateral approach to the AHEC commission, instead of creating a traditional piece of furniture, the designer developed a structural system using two pieces of 0.7mm Cherry veneer, glued and rolled in opposite directions to create a surprisingly resistant and versatile tubular structure. Complemented with a solid wood foot and a 360º ball joint, it allows the creation of both horizontal and vertical compositions. Penadés has used this innovative approach to configure a multifunctional bleacher and low display shelf that demonstrate the strength, stability and aesthetic of American hardwood, in this case Cherry.

Taking inspiration from the traditional wooden blinds of Mediterranean towns, Álvaro Catalán de Ocón interprets wood through lighting and creates an 'electric cloud' for the Matadero space. Titled Nube (Cloud), the piece is made up of small pieces of wood, all the same and mechanically produced. Catalán has used a large-scale production process, which allows the creation of many elements repeated many times in a very simple way, leaving the craft component, which is the soul of his work, for assembly and installation. Small balls and cylinders made of Red Oak, Cherry and Maple wood form a sort of electrified mesh that filters the light and causes an interesting play of light and shadow that surrounds the visitor.
For more information, visit www.ahec.org.