Kingston, NH—Founded in 1982 by veteran lumberman Bob French with his son Steve as the first employee and a $50,000 line of credit from the Exeter Banking Company, Abenaki Timber, located here, is now owned by a small group of key team member stockholders and produces 20,000,000 board feet of kiln-dried Hardwoods between its two almost identical facilities. Take a closer look, and you will find a company that has built on that foundation to be a well-respected producer of some of the finest kiln-dried Hardwoods in the world. With a keen eye for talent, chairman Steve French has surrounded himself with a hard-working team of dedicated industry veterans who strive every day to give their customers the quality, consistency, and service that he feels each one deserves. This team of key people work the areas around each plant, looking for the finest green Hardwoods available from local sawmills and bringing them into each concentration yard for drying and processing.
The first plant built was the Belington, WV yard managed by Vice President Jon Mahoney. Mahoney is a graduate of the NHLA Inspector Training School's 74th class and has 40 years' experience in the business. In addition to managing the 23 employees there, Mahoney also purchases the bulk of the green lumber in the yard.  There are five conventional steam dry kilns manufactured by SII Dry Kilns with a total of 250,000 board feet per charge fired by a Hurst natural gas boiler. The stacker, dry line and trim saws are built by Sanborn Equipment. They use Taylor forklifts and also offer surfacing on a Newman high-speed helical head two-sided planer.  Abenaki dries most of the native Hardwood species in the area including Basswood, Beech, Birch, Cherry, Hard and Soft Maple, Hickory, Red and White Oak, White Ash and Yellow Poplar in thicknesses of 4/4-12/4 focusing on 4/4 and 5/4 in most species except the Poplar. Mahoney has D.J. Weese as his chief kiln operator, quality control manager, and planer operator. Weese is a 25-year employee. Kurtis Mahoney is the assistant yard manager and kiln operator. Following in his dad's footsteps, Kurtis graduated from the NHLA Inspector Training School's 185th class and has been working his way around the yard for the past 10 years. He also assists in the green purchasing. Melissa Poling is the office manager with 22 years' service, and she is assisted by Mandy Winans.
"All of the people here at Abenaki have a genuine love of the Hardwood industry and the products we provide. Our goal is to continue to improve our quality, service, and consistency for now and well into the future. That future looks bright!"

Eric Porter, President, Abenaki Timber Corp.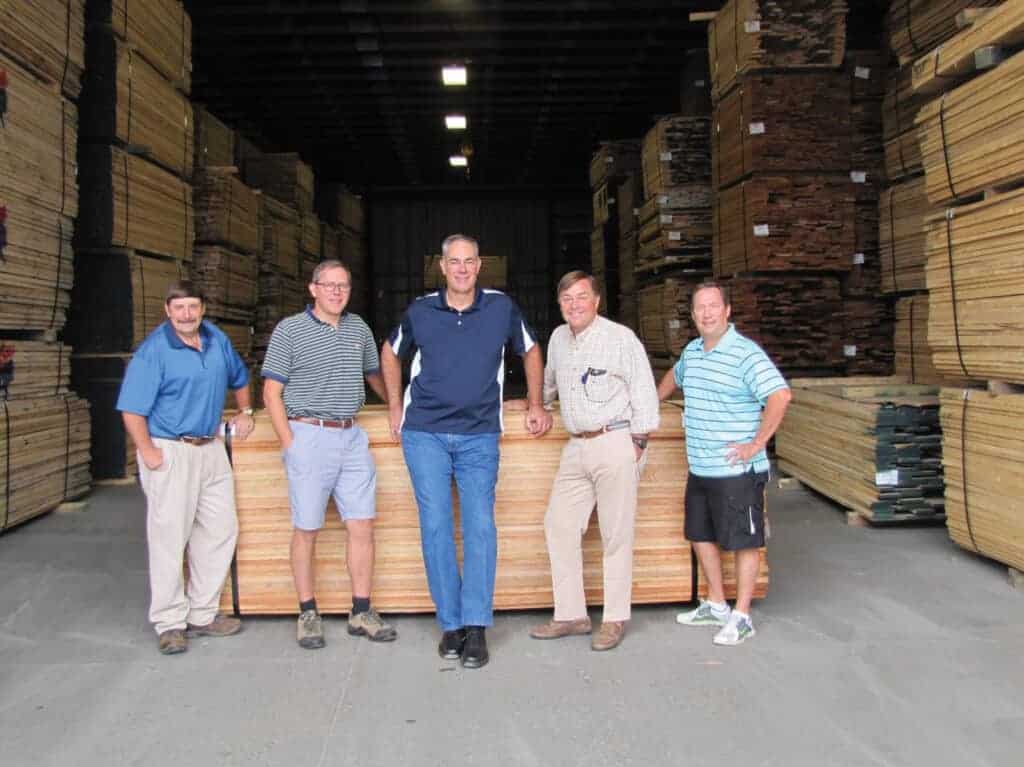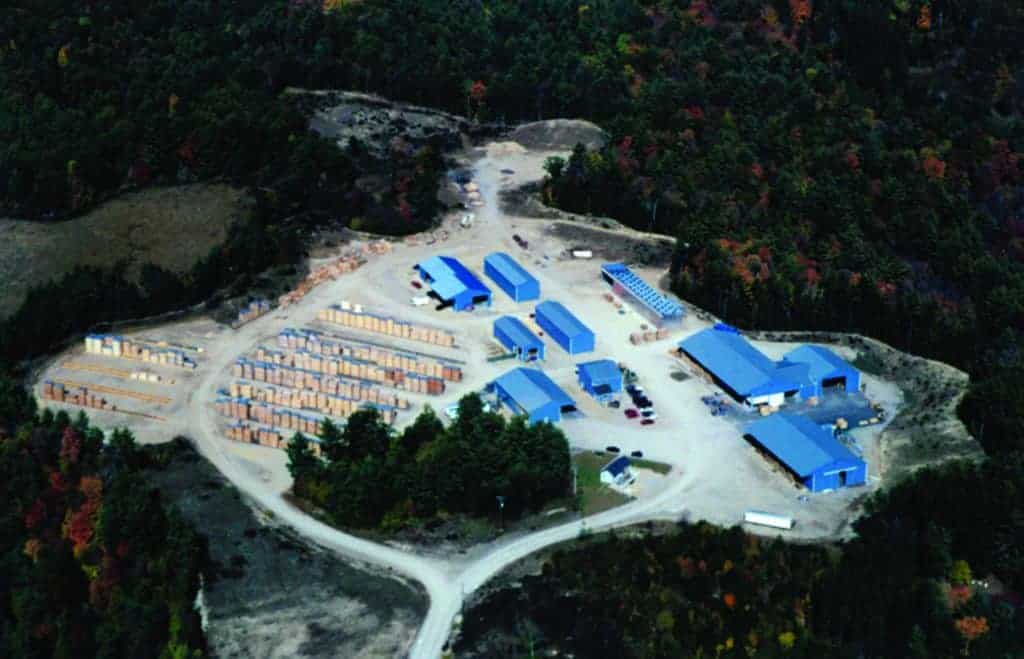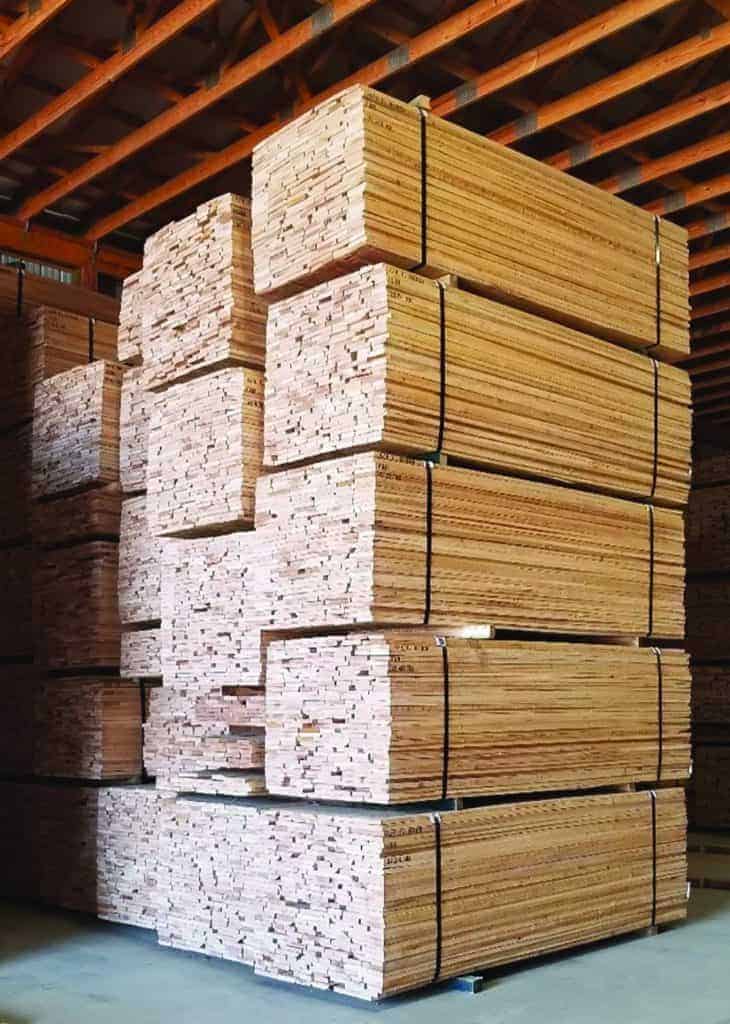 After a partnership divestiture in 1996, Steve built the Epping, NH plant. This facility is managed by Sylvie Horning, who has been with Abenaki for over 30 years. Sylvie learned the business from the office out and was given the manager's task when Abenaki realized that she possessed everything they were looking for in a yard manager. This facility also has five SII conventional steam dry kilns fired by a high-pressure wood waste boiler. The older stacker, dry line, and green line are all Sanborn Equipment. The green line stacker is an old Irvington Moore stacker that Dan Horning, maintenance supervisor, rebuilt from the ground up and is a perfect addition to the green incoming process. Anyone who is familiar with the Irvington Moore products would be quite impressed by what Dan has done with this machine.  Abenaki also offers planing on a Newman two-sided helical head planer and straight line ripping on a Newman rip saw. The forklifts are Taylor, Toyota, and Caterpillar lifts.  Chris Collins is the assistant yard manager and has over 20 years in the industry. Denise Barber is the employee manager and handles the day-to-day placement and management of the yard workers. There are four NHLA Inspector Training School graduates currently working at this yard. Jeff Ebitson is the dry line grader and supervisor, and Andrew Brown is the green line grader and supervisor. This yard produces Ash, Beech, Birch, Hard and Soft Maple, Hickory, Red and White Oak and Yellow Poplar primarily in 4/4 and 5/4 thicknesses. They also stock 4/4-12/4 European Beech and some European White Oak as well.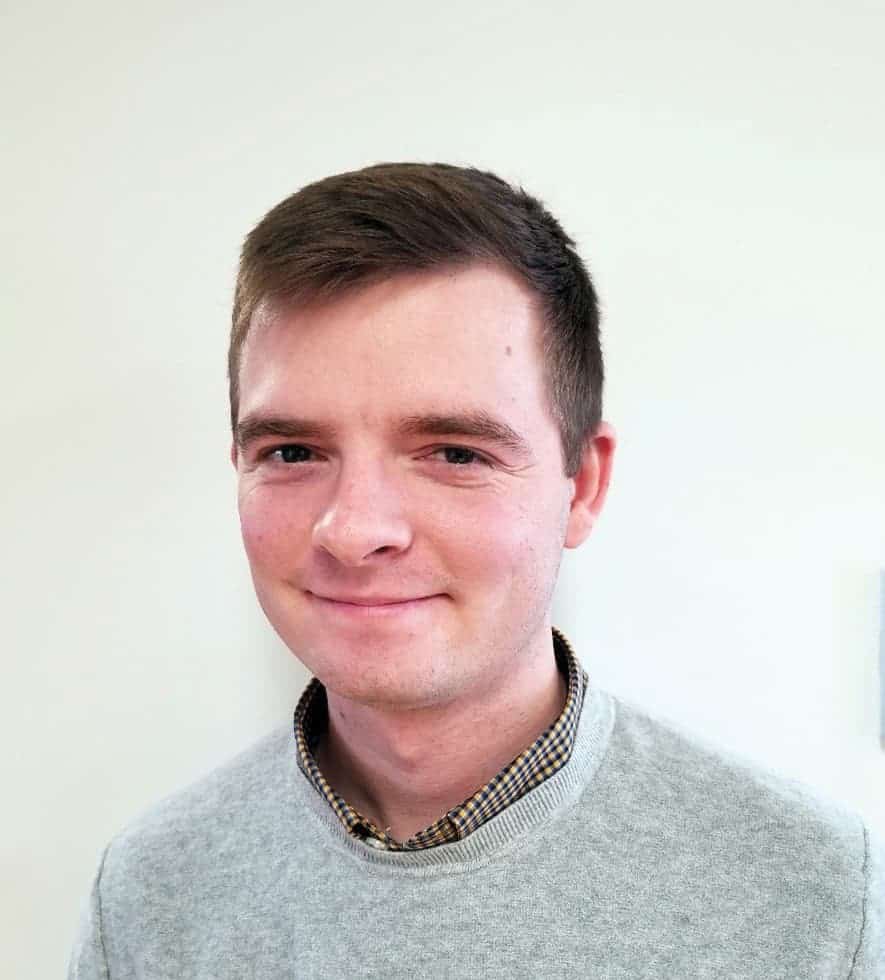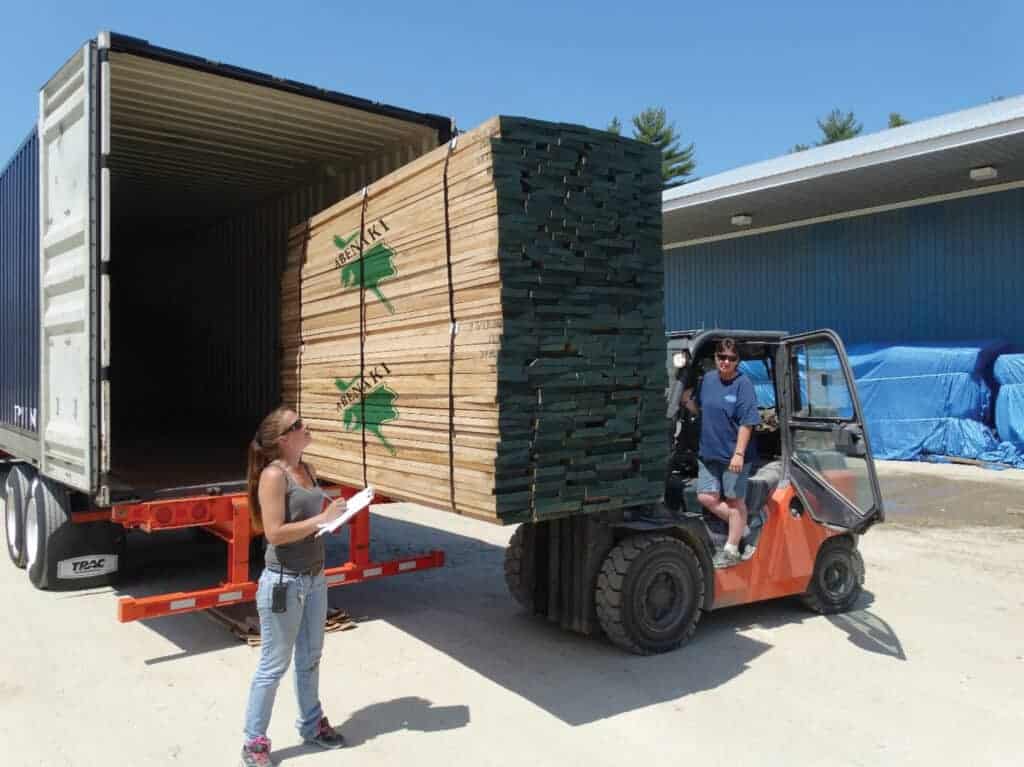 At the headquarters in Kingston, NH you will find Lise Lennon, treasurer, trucking manager and office manager, handling an office staff that includes Tina Radigan, IT specialist and advertising leader, Kayla Gallerani, billing and administration, and working remotely is Niki Beuschel, who handles the export bookings and logistics as well as assisting with the phones. Lennon and Radigan both have over 30 years with the company, Beuschel is approaching 20 years and Gallerani is at five years and is learning to do her mom's work (Lise) with an eye on the future. The sales and marketing team is led by Vice President Greg Devine, a 40-plus-year veteran of the Hardwood industry who is in his 25th year with Abenaki. In his time with Abenaki, Devine served two terms on the NHLA Board of Directors. Company chairman Steve French and newly appointed President Eric Porter work full time in the Kingston office sharing in the marketing duties as well as in administration. Parker Dukas is the new man in marketing at Abenaki and was moved from the lumber yard into the office officially on January 1 of this year. Porter and Dukas are graduates of the NHLA Inspector Training School with Dukas taking top honors in his class a few years back. Working in sales and purchasing from their home offices are Bruce Horner in Boswell, PA and Nils Dickmann in Seattle, WA. Both men are respected industry veterans rounding out a very seasoned and capable team. Horner is an NHLA Inspector Training School graduate who also took top honors in his class, and a current NHLA board member serving in his second term. Dickmann is past President of the Western Hardwood Association (WHA).
Will French, Steve's oldest son, is the manager of SFR Hydro, which is Abenaki's power producing subsidiary. The dam and turbines are located in Milton, NH on the Salmon Falls River, and Will is focused on producing clean, renewable energy from four turbines which he oversees and maintains mostly by himself along with help when needed. George French, Will's younger brother, established Abenaki's firewood subsidiary and works independently on the processor with an operation at the corner of the Epping, NH facility offering cut, split, and delivered air-dried firewood.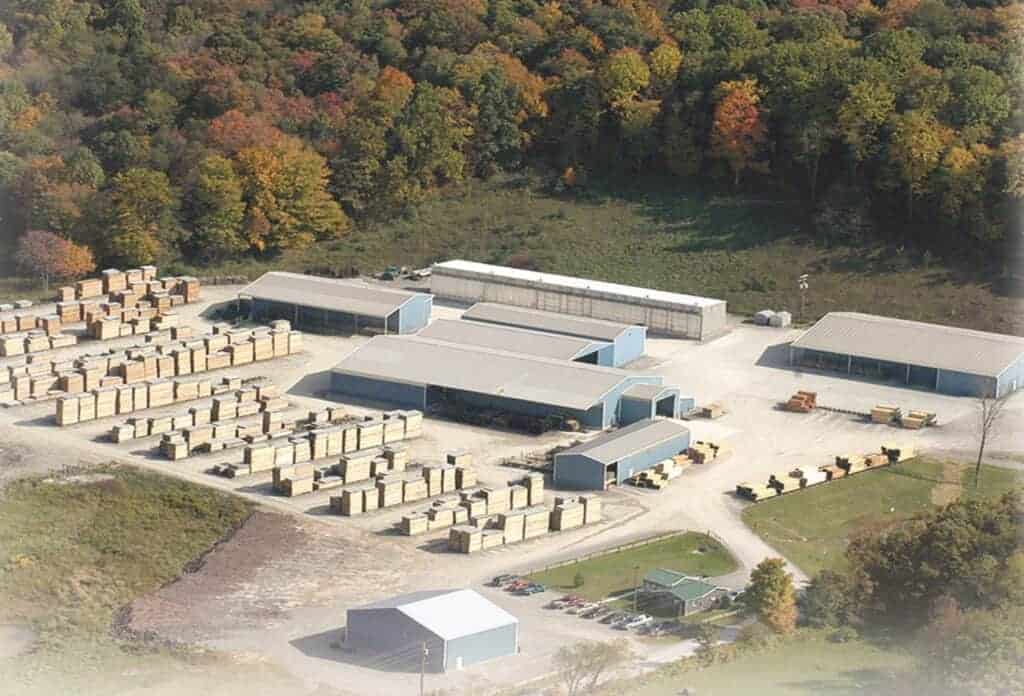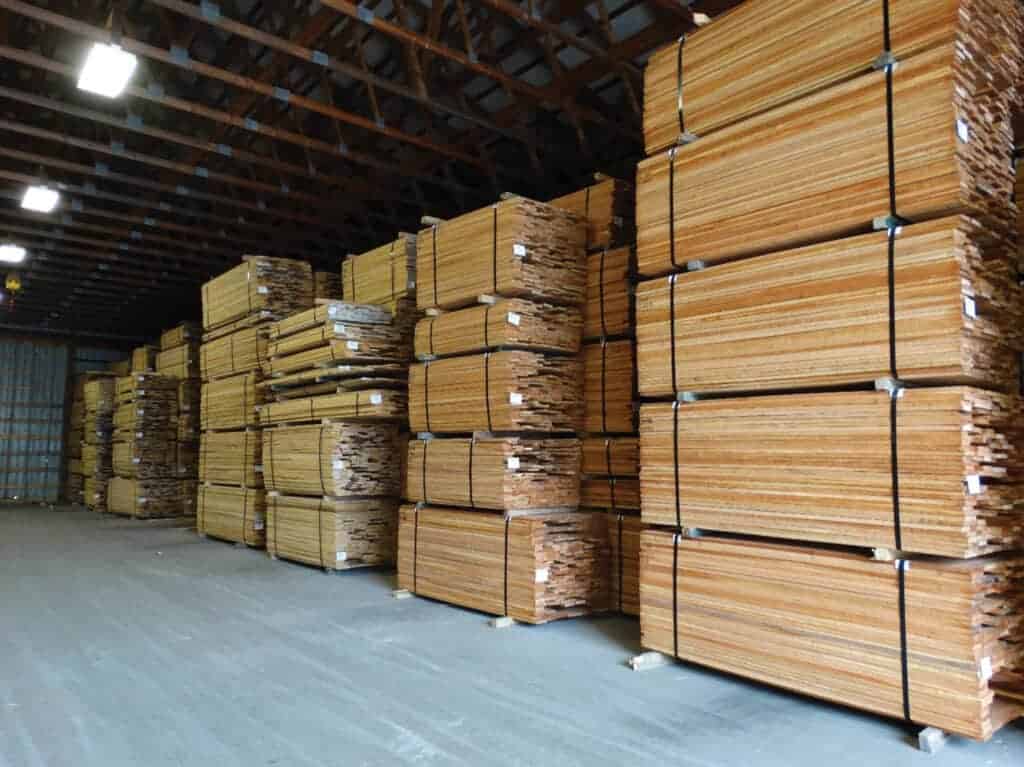 The success of Abenaki Timber is evident in the reputation they have for providing quality Hardwood lumber and outstanding service. As you can see, experience in the Hardwood industry runs deep here but they are not standing still, bringing along the younger people in the company who appreciate the experience but can offer new and fresh visions of what this business might look like in the future. Producing power at the hydro and using wood waste for the boiler in New Hampshire are examples of Abenaki's commitment to clean, renewable energy. Eric Porter says, "All of the people here at Abenaki have a genuine love of the Hardwood industry and the products we provide. Our goal is to continue to improve our quality, service, and consistency for now and well into the future. That future looks bright!"
Abenaki Timber Corp. is a proud member of the following associations: National Hardwood Lumber Association, Hardwood Manufacturers Association, Indiana Hardwood Lumbermen's Association, Western Hardwood Association, Appalachian Hardwood Manufacturers Inc., New England Lumber Association, Penn-York Lumbermen's Club, and the Epping, NH property is a certified Tree Farm.
For more information, go to www.abenakitimber.com.