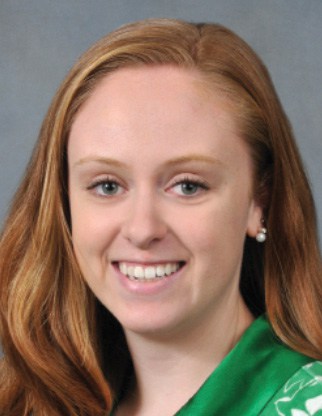 I was chatting with another association colleague the other day about long term challenges for the wood industry and he summarized one of the biggest quite well; it is not about import versus domestic, it is about wood versus other materials.

This challenge was borne out when I was shopping for some office supplies for our building a few weeks ago. I needed some organizers to keep pens and pencils together and I was faced with the choice to purchase wood or go with plastic for less than half the price. Now obviously I chose wood (I'm proud of the products our industry creates and the jobs we support) but it just goes to show that wood must be a conscious choice for many consumers, it's not simply a default.

This trend has only accelerated over the last few years as inflation increases and consumers become even more cost conscious. Beyond price, the way people shop has changed; increasingly online shopping has become the norm. While buyers at a lumber yard or those looking for flooring may continue to want to see products in person, more and more consumers are purchasing products sight unseen. A friend tried to buy an RV last year and was told she'd have to put thousands down and wait 6 months; essentially being told to buy without ever touching the product. Many car dealerships are still operating the same way. In a world where consumers can't touch and see an item in person, unless they have a specific design "look" in mind that requires wood, why not purchase whatever is cheapest?

Anyone reading this column knows the answer to that question of course: wood is a renewable resource capable of unparalleled beauty, and when carefully and sustainably managed, forests can create jobs and support whole communities. According to a Congressional Research Service Study in 2021, over 50 percent of America's forests and privately owned. Worldwide, over 20 percent of forests are privately owned according to the Food and Agriculture Organization of the United Nations, with the number on the rise since the 1990s. Privately owned forests support small and indigenous communities around the world and can be a key driver of economic prosperity. Communities that find value in forests standing for generations will help ensure this natural resource is used responsibly.

Here in the United States, a wide variety of imported wood products are used to support American jobs, industries, and consumers. American importers are perhaps the smallest part of that economic calculation, as imported products flow to the furniture industry in North Carolina, the RV industry in Indiana, the musical instrument industry across the country and so many more. Those products are mixed with American wood products using American labor to create everything from beautiful architectural applications to practical products like kitchen cabinets. Some wood inputs may be imported, but it is American businesses importing them, American hands crafting them, and American wood joining them to create products sold to American consumers.

And so, while it can be tempting to pit imported wood versus American wood, the better dichotomy is wood versus everything else. It is all too easy to bash certain types of wood and have consumers turn away from the product all together. If I could envision an ideal world, consumers would be drawn to the natural beauty of wood, and reward sustainably managed forests by selecting wood products over any of the other options. And while that dream might seem a bit farfetched, I have faith that our industry united has a chance of achieving it.