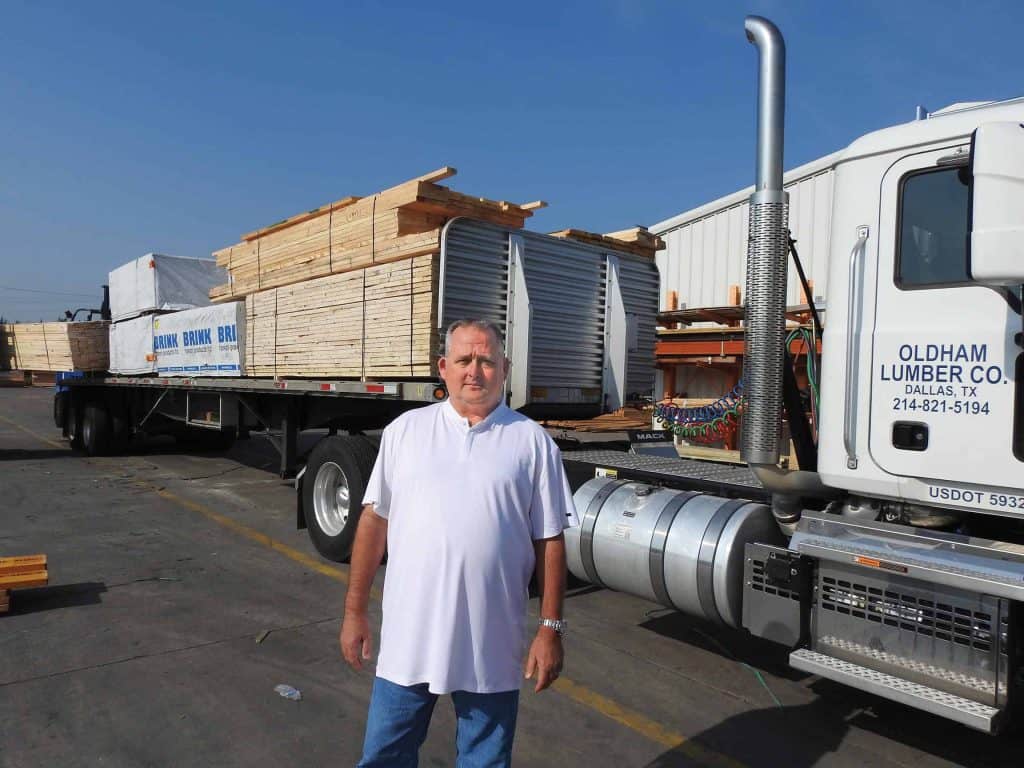 Dallas, TX– Oldham Lumber Co., based here, is a full-service lumberyard committed to carrying on the tradition of value, service, quality and integrity. The company's extensive product lines include: finger-jointed solid kiln-dried Douglas Fir studs (2×4 through 2×6); Southern Yellow Pine (2×4 through 2×12); Cedar (1-8"); decking products; mill products (special order timbers, brackets, corbels in Fir or Cedar); treated lumber products (borate, MCA); fire retardant lumber products; engineered wood products; plywood and Oriented Strandboard; and siding and zip system products. 
Managing about 15 million board feet in inventory Oldham Lumber's customers include contractors, custom home builders, production builders and commercial contractors. Co-owner Harley "Bubba" Finnell Jr. said, "We offer finger-joint studs in 2×4 through 2×6, 92's through 140's. We also keep solid Douglas Fir No. 2 and Better. All of this product comes by rail from the many mills that we have partnerships with. We keep 2-inch dimensional Yellow Pine 2×4 through 2×12 and in long lengths from 22 to 36'. In 2×6 x8, 10 and 12 we stop at 28'. The biggest item we move is kiln-dried No. 2 and Better, Douglas Fir, 2×4 and 2×6."
With numerous partnership mills as their resource, Oldham Lumber Co. also has significant volume in sticks and a large market for treated products. "We keep No. 3 and No. 2 Grade Borate and MCA treated lumber in stock."
From a panel perspective, Finnell said the company moves a tremendous amount of OSB and TechShield for roof decking (15,732,000 sq. ft.) "We move over a truckload a day of 7/16, 5/8 and 3/4-inch. As a LMC dealer, that partnership allows us more flexibility. In plywood we are buying, 3/8, 1/2, 5/8 and a lot of 3/4 in C-rated sheathing. We also keep 2×4 through 2×12 fire retardant lumber and 1/2-inch, 5/8 and 3/4-inch fire retardant plywood."
Oldham Lumber Co. has always offered engineered wood products and Finnell commented it is still a big part of the operation. "We've got some glulams that we brought in 3-1/8 x 18 or 22-foot, 16-inch, 22-foot and 14-inch, 22-foot or 24 to offset that which was a product that we didn't carry. We only carried a 14-inch for a garage door header but now we have a glulam to help support our needs. We also keep and buy a MDO and HDO for poured-in-place concrete. It's a medium density overlay with a medium density paper overlay over Fir plywood, and we keep HDO which is a high-density overlay."
He continued, "We are a true lumberyard for forest products. If we have a customer that needs a truck of trusses, a truck of plywood and a truck of lumber, we have the ability to get it all there when he needs it. From custom home builders to production builders, we are doing about 40,000 square-feet on average. We do small or we do big. We're consistent in our products and we provide what we say we will when we say we will."
Situated on 10 acres of pavement, Oldham Lumber is conveniently located on a rail spur. "We have the capability to unload four railcars at once," Finnell said. "We also receive lumber and products on flatbeds, but having the railspur is a great benefit for us and our vendors." Logistics is handled by 18 of Oldham Lumber's own trucks. "We are running 18 drivers in 18 trucks and 12 piggybacks," Finnell said.
As for special requests, Oldham Lumber Co. has filled some interesting orders. "Our deck boards are available on special order only. We had a multi-family and a 318-unit in Plano, TX," Finnell offered. "We did all the doors and the trim and the sheetrock and roofing, which are all things that we don't normally do. They were having trouble finding them and we found them and they loved them."
He added, "A friend of mine worked for an oil company and they were building housing for their employees in Ecuador and needed the material to do that, so we shipped it. We did a turnkey package for them. I did washers and dryers; I went to Sears and bought the washers and dryers and got them here. I bought the plumbing to hook them all up, PVC pipe, wash tubs, etc. It was entirely out of our wheelhouse, and we got the job done."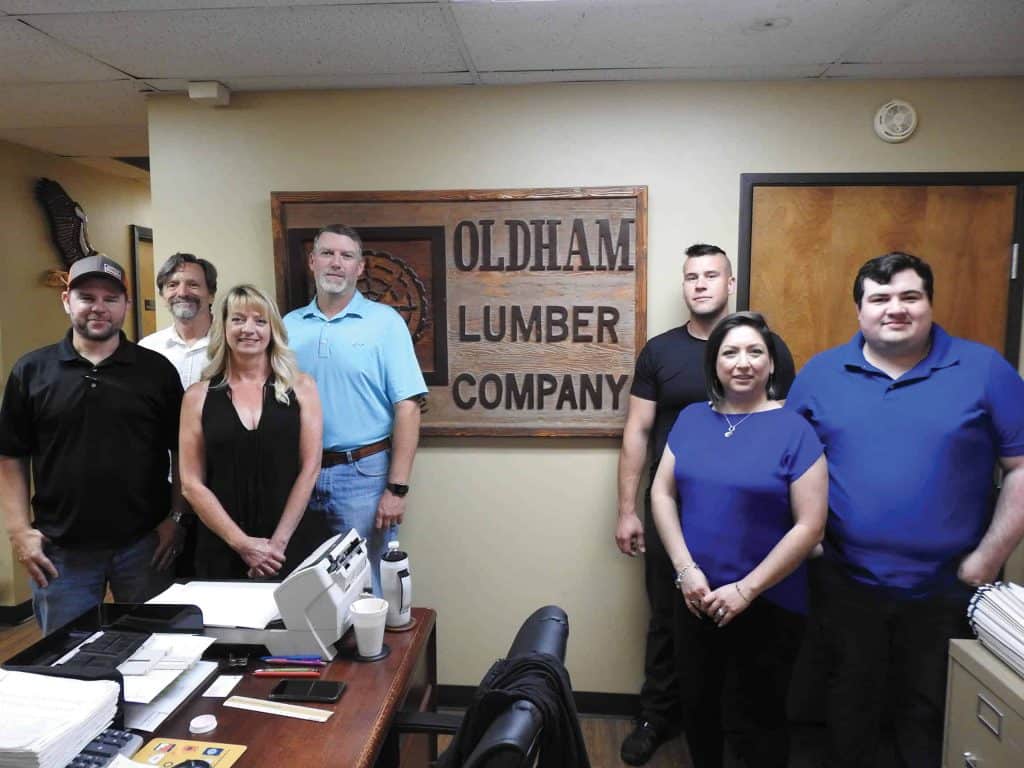 With about 58 employees Finnell said long-term employees and solid vendor relationships are key to Oldham Lumber's continued success. "Most of our people have been here for 10 years or longer," he explained. "We have customers that have been with us for more than 20 years. Like any operation that has been in business for any length of time, we have seen some troubled waters. There have been times when our business dropped by half. We never gave in, we just dug our heels in and went to work, keeping our inventory low and our customers happy. In particular, our outside sales team does a remarkable job working with our customers and making sure they are taken care of.
"Of course we found ways to survive and products to hold us over. It's about keeping your employees and your customers happy. We didn't lose either during those times."
Key employees at Oldham Lumber include Purchasing Agent, Kim Herriage; Purchasing Agent, T.J. Breunig; Operations Manager, Jimmy Fleeman; Inside Sales, Maria Navarrete; Production and Inside Sales, Shannon McCullough; and Ryan Matthews.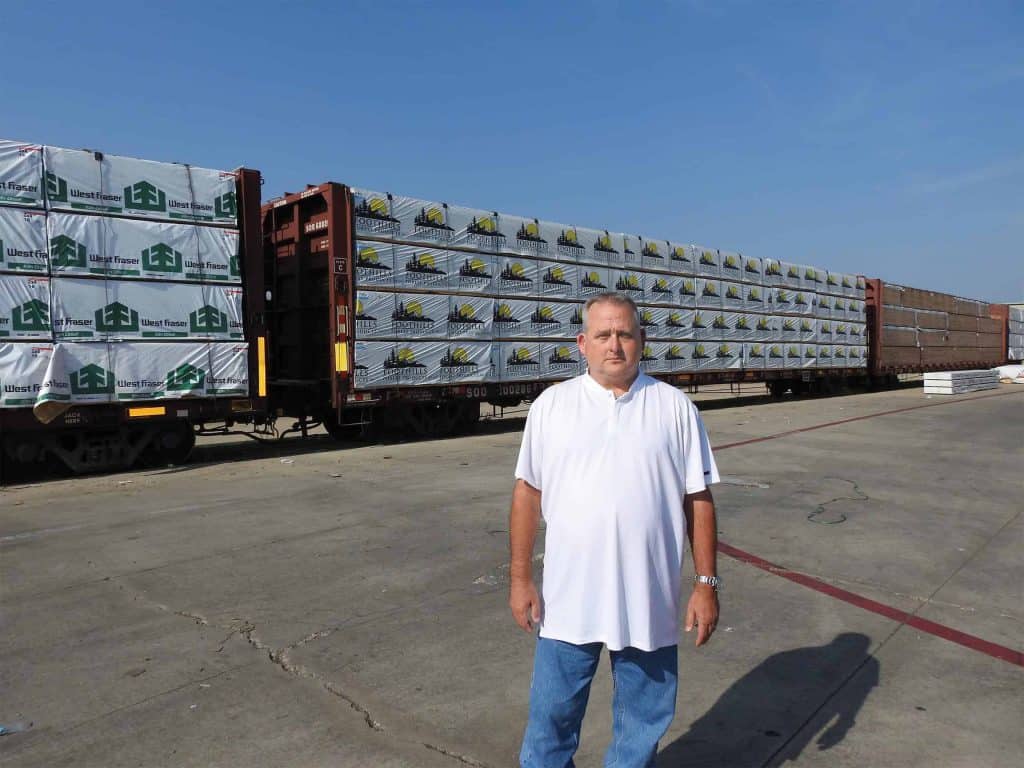 Finnell began working at Oldham Lumber Co. just three days after graduating from high school. "I grew up in the lumber industry," he explained. "My Dad worked for a lumberyard in Shreveport, LA and I worked the summers with my Dad. The forest products industry is the only business I've known. My Dad was the sales manager here and they put me to work cleaning up the yard and picking up bands. I worked my way from the ground up. So I know what my guys are going through out there and if I'm out in the yard and see a guy pulling some 2x6x30 by himself, I will get on the other end and help him."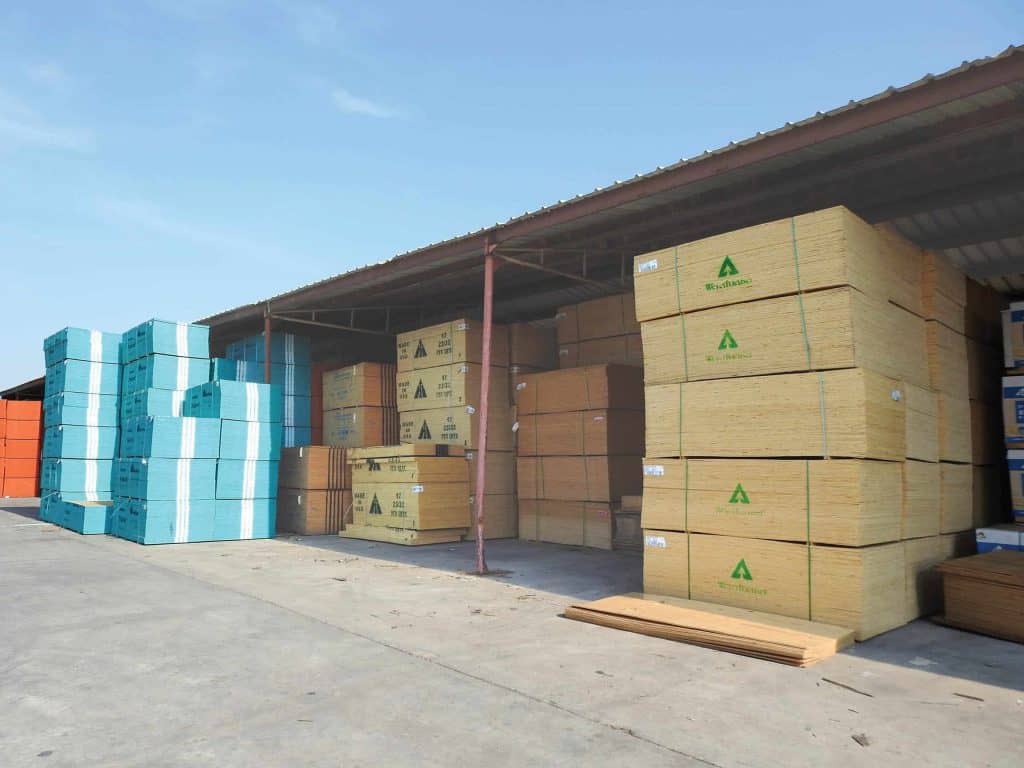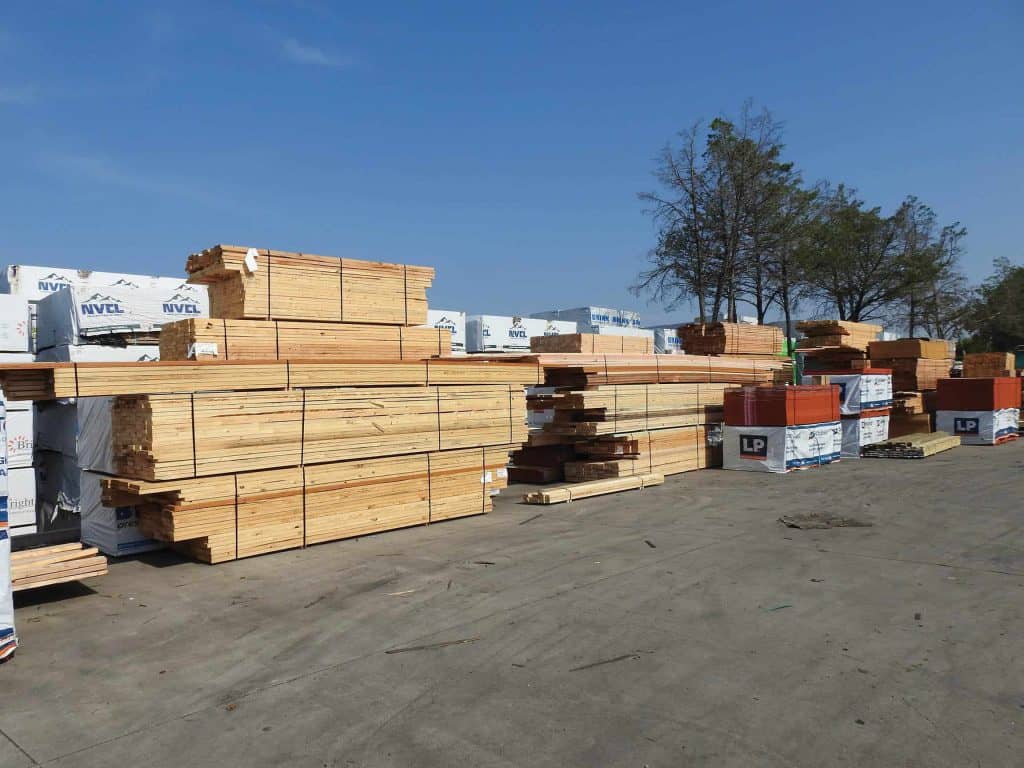 When asked what he attributes the continued success of Oldham Lumber Co. to, Finnell offered, "Our people, quality and our service means a lot. Our reputation is everything. You only have one and if we say we're going to do something, we do it. We watch the products that we bring in carefully and we deal directly with premier distributors such as Boise Cascade, DW Distribution, BlueLinx Corporation, Weyerhaeuser, Klumb Forest Products and Hixson Lumber Co."
Recently, Oldham Lumber Co. became part of US LBM when that company acquired the Texas-based business.
Oldham Lumber Co. is a member of the Lumbermen's Association of Texas where Finnell is the incoming association president.
For more information visit www.oldhamlumber.com.