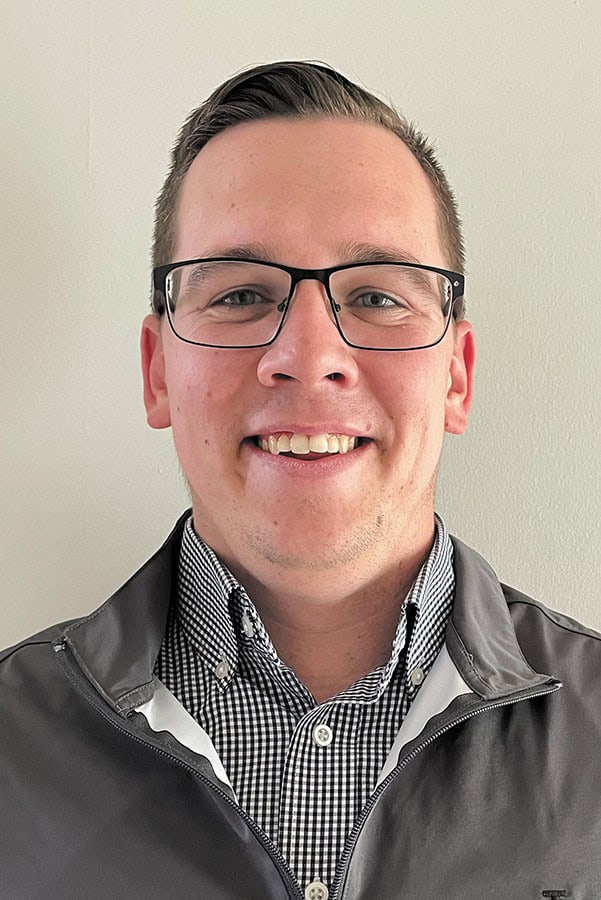 Brandon Marshburn is a lumber trader with Idaho Timber, located in Henderson, NC. His division produces Spruce-Pine-Fir dimension and studs for customers in North Carolina and area states to the north and west.
Idaho Timber is a Softwood lumber producer operating sawmills and value-added manufacturing facilities across the U.S. The company has an annual dayshift production capacity over 800 million board feet annually of Douglas Fir, Hem-Fir, Southern Yellow Pine, Spruce-Pine-Fir and Premium European Spruce in dimension and studs – together with Ponderosa Pine, Southern Yellow Pine – and Cedar boards and pattern stock, plus Cedar Split Rail Fencing.
Value-added services include custom manufacturing, proprietary grades, precut and custom PET'd studs, custom patterns, custom packaging, highly specialized mixed loads, just-in-time delivery and jobsite-direct delivery.
Idaho Timber is a member of the North American Wholesale Lumber Association, Idaho Forest Products Commission, American Wood Council and the Treated Wood Council.
Marshburn has worked for Idaho Timber for three years in sales. He has been around the industry his entire life, as his family owned a construction company and built custom homes. Since joining Idaho Timber, he has learned the other side of the industry and everything that goes into getting that 2×4 from the mill to the jobsite.
A graduate of East Duplin High School and alumnus of Campbell University in Buies Creek, NC, Marshburn enjoys golf, fishing and following the Carolina Tar Heels. He has been married to his wife, Kristin, for nine years. Together, the couple have two daughters, Harper and Ava.
For more information, please visit www.idahotimber.com.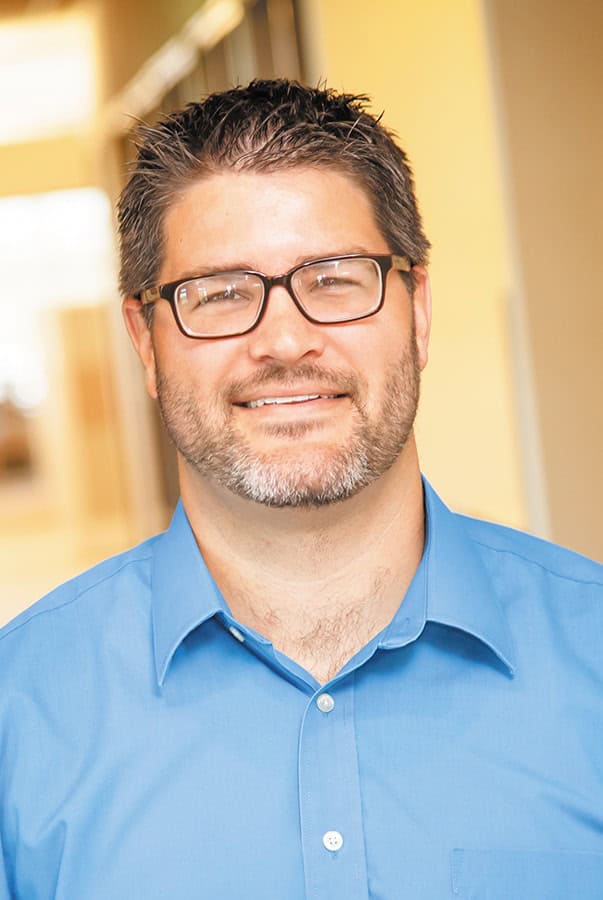 Jared Plucknett leads the implementation team at DMSi Software and was recently promoted to Vice President of Customer Service. Before being promoted, he worked as Director of Implementations for 10 years, having been with the company for 12.
DMSi Software, based in Omaha, NE, sells computer software to manage lumber and building materials businesses in real time, with integrated solutions for sales, accounting operations, and inventory management. The company flagship software, Agility ERP, helps businesses run more efficiently and profitably.
With a reputation for unparalleled customer service, Plucknett's implementation and support teams focus on minimizing the disruptions of upgrading to new software. In short, they aim to make the transition as seamless as possible. Starting with a new customer site visit, the team creates a roadmap to identify where and how their software can support and improve a customer's business processes. They then create a training plan and start regular check-ins to help keep upgrades on track. When a business goes live on Agility, team members are on site for a few days. After that, the support team is always just a phone call away.
DMSi is a member of the North American Wholesale Lumber Association, National Lumber and Building Material Dealers Association and the National Hardwood Lumber Association.
A graduate of Ogallala High School, Plucknett went on to graduate from the University of Nebraska in Omaha, NE, with a double major in Computer Science and Management of Information Systems.
Plucknett has been married to Annette for the past 16 years and they have one son and one daughter. In his free time, he enjoys supporting his kids' activities by coaching softball and being involved with Boy Scouts.
Learn more about DMSi Software at www.dmsi.com.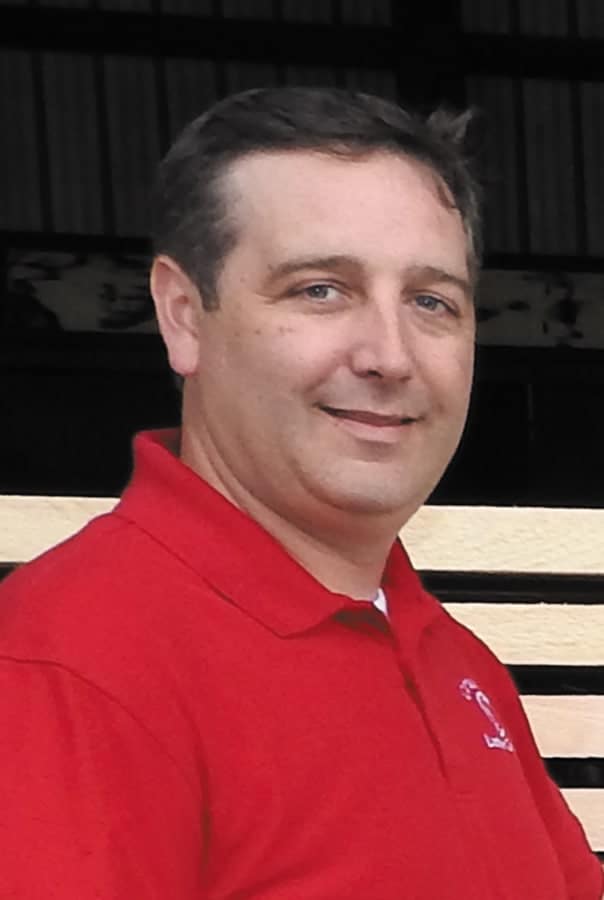 Ryan Satterfield is the Pine sales manager, who oversees production and sales of the Eastern White Pine for Cersosimo Lumber Co., Inc., located in Brattleboro, VT.
Cersosimo Lumber Co. is a sawmill that produces 25 million board feet of Eastern White Pine as well as about 20 million board feet of New England hardwood species. The company carries kiln-dried (KD) Eastern White Pine lumber in 1 inch through 16/4 in all grades and KD Standard and Better Cabin timbers. In addition to Cersosimo lumber products, they have a custom kiln-drying facility located in Hardwick, MA.
Cersosimo Lumber is a member of Hardwood Manufacturers Association, National Hardwood Lumber Association, North American Wholesale Lumber Association, and Northeastern Lumber Manufacturers Association.
Satterfield has been with Cersosimo over 17 years and has been in his current position for eight years. Cersosimo was his first introduction into the industry.
Satterfield attended Wayzata High School, located in Plymouth, MN. He obtained his degree at The University of Oregon in Eugene, OR, majoring in Environmental Studies and a minor in Geology.
He has two sons and in his spare time, Satterfield enjoys sports, music, and spending time with his family.
For more information visit www.cersosimolumber.com.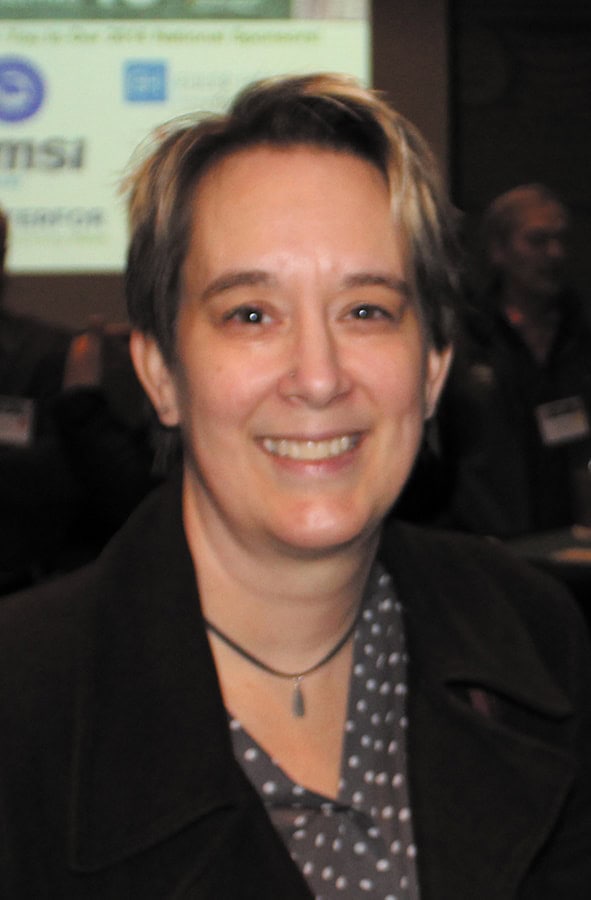 Terry Haddix is the Operations Manager at Patrick Lumber Company, a role responsible for projects, systems analysis, documentation, and training. She works closely with PLC management to develop strategies to meet the long-term goals of the company and is involved in varying degrees in almost all aspects of the company.
Terry began her career in the lumber industry in 1990, as a receptionist at Stimson Lumber's downtown Portland sales office. She was later promoted to Trader Assistant, supporting the entire (albeit small at the time) sales floor. Later, after spending nearly 12 years at Oregon Canadian Forest Products she joined Patrick Lumber Co. in 2011 as a Trader Assistant, where she served as business manager for three traders as well as being involved in inside sales, special projects, and various informal leadership roles. In the summer of 2021, she was promoted to Operations and revels in the variety of her new position.
Asked to describe one of her favorite things about working at PLC, Haddix said "Our customer service is second to none. Our goal is to help clients solve problems and we work hard – as a team – to get the job done."
Patrick Lumber Co. is a member of the North American Wholesale Lumber Association, Portland Wholesale Lumber Association, National Wood Flooring Association, National Hardwood Lumber Association, and Hoo-Hoo International. Terry is active in several of these organizations – she is currently the Vice President of the PWLA, and a member of the NAWLA Education Committee, as well as a past President and current Supreme 9 in HHI.
Haddix graduated high school in Eatonville, WA and attended the ubiquitous "School of Hard (lumber) Knocks." She and her husband of 21 years, Bryan, have a son and a daughter. Together, the couple are on the leadership team of an organization that provides summer camp experiences to kids in the foster system. Terry is also in the Rose Festival Clown Corps, where she has led groups of local tradeswomen as they represent Rosie the Riveter in Rose Festival parades. She is a proud dragon boater, and enjoys cake and cookie decorating. During the pandemic, Terry discovered a new love for puzzles, and has recently decided to go back to school to earn a degree in management.
Located in Portland, OR, Patrick Lumber Co. is a global wholesaler and remanufacturer that sells its lumber products internationally. The company offers rough lumber, boards, patterns and timbers including high end, appearance-grade Douglas Fir, Western Red Cedar, Hemlock, SYP, and AYC.
For more information, Terry can be contacted at terryh@patlbr.com or (503) 805-9899.