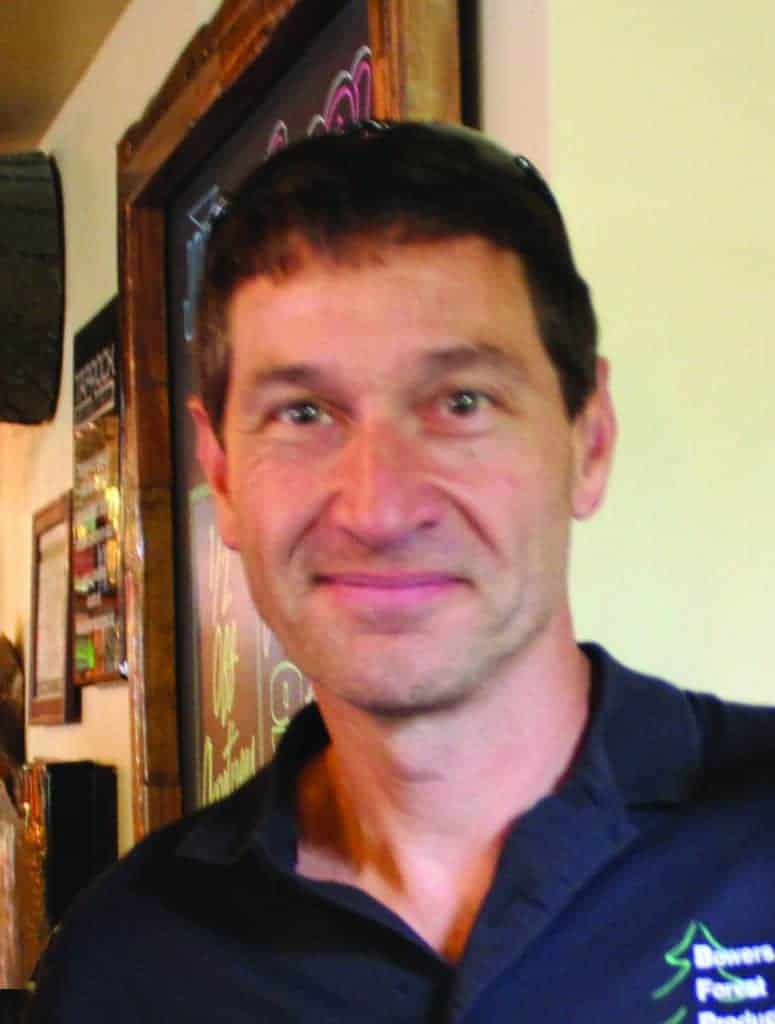 Jeff Bowers is president of Bowers Forest Products Corp. in Beavercreek, OR. Among other responsibilities, Bowers manages sales and purchasing. His company does custom remanufacturing with sales nationwide. Bowers Forest Products produces 15 million board feet of Softwood lumber per year, including green and dry, Douglas Fir, Hemlock, Cedar and Redwood.
The company manufactures furring strips, tile battens, lath, Cedar boxes and truss blocks. In 2019 Bowers acquired the Woodway Products line from LWO Corp. This added lattice panels, post caps, balusters, deck posts, fence panels and trellis to their product offerings. Bowers Forest Products is a member of the North American Wholesale Lumber Association and the Oregon Association of Nurseries. Bowers has taken various NAWLA courses, as well as Oregon forestry lumber grading, such as West Coast Lumber Inspection Bureau Lumber Grading.
Bowers has owned this company for over 20 years, launching it in 1999 with Cheryll Bowers. He has worked in the forest products industry for 35 years, beginning with Lumber Country Wholesale in Oregon where he worked with Jim Page.
For hobbies he enjoys martial arts, fishing, hunting and competitive shooting
For more information, please visit www.bowersforestproducts.com.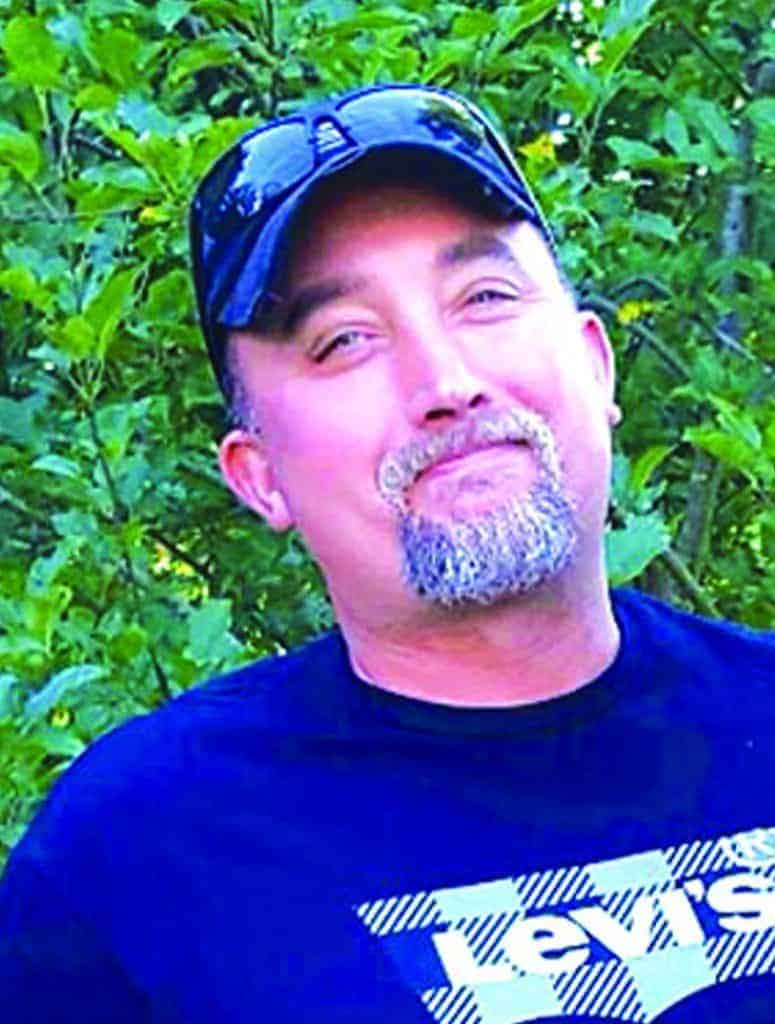 Kris Heald is a member of the inside sales team and is responsible for quality assurance at Robbins Lumber Inc., located in Searsmont, ME.
Robbins Lumber produces top-quality Eastern White Pine, specializing in patterns, custom packaging and primed products. All Standard and Better grade is kiln-dried, machined through moulders and end-branded with product information. The company is ISO 9001:2000 certified operating two sawmills in Maine. The company produces 50 million feet of White Pine production.
Value-added services offered by Robbins Lumber include custom milling and a company-owned painting and custom finishing facility.
Heald is a graduate from Mount View High School, located in Thorndike, ME; Kennebec Valley Community College, located in Fairfield, ME; and the University of Maine, located in Orono, ME. Previous to joining the team at Robbins Lumber, Heald worked for over 15 years as a carpenter, purchasing many of the company's products that he now sells. Additionally, Heald was a truck driver for Robbins Lumber for 10 years before joining the company's sales team in early 2018.
Heald's hobbies include woodworking, hunting and fishing. He has been married to Gudrun for 18 years and the couple has one son and one daughter.
To find out more, visit www.rlco.com.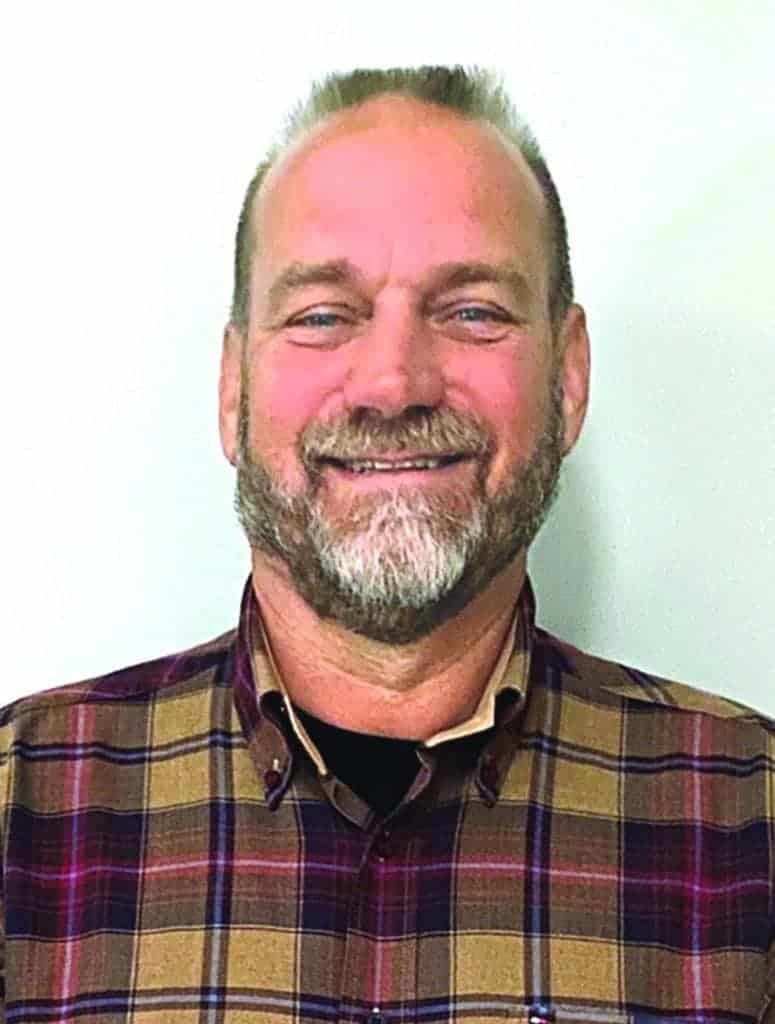 Keith Price is a salesman for Corley Manufacturing, based in Chattanooga, TN. Price's covered sales region includes seven states, and he has held his current position for four years.
Corley Manufacturing focuses on the design and manufacture of sawmill machinery for Softwood and hardwood. They produce carriages, optimization, carriage drives, band mills, slabbers and log turners, along with a number of outfeed lumber and cant handling products.
The company is a member of the Southeastern Lumber Manufacturers Association, Southern Forest Products Association, Hardwood Manufacturers Association, National Hardwood Lumber Association, Indiana Hardwood Lumbermen's Association, Kentucky Forest Industries Association, West Side Hardwood Club, Southwestern Hardwood Manufacturers Club, Virginia Forest Products Association, Tennessee Forestry Association, and Appalachian Lumbermen's Club.
Price is a graduate of Hillwood High School and the National Hardwood Lumber Association's Inspector Training School. He began his career in the lumber industry 38 years ago as a lumber inspector. He then managed a lumberyard, overseeing a dimension mill and a flooring mill. He also has experience in lumber procurement and sales.
Price is a widower of two-and-a-half years after being married for 33. He has two daughters, one grandson, and one granddaughter. In his spare time, he enjoys fishing, hunting, boating, and camping.
For more information, visit www.corleymfg.com.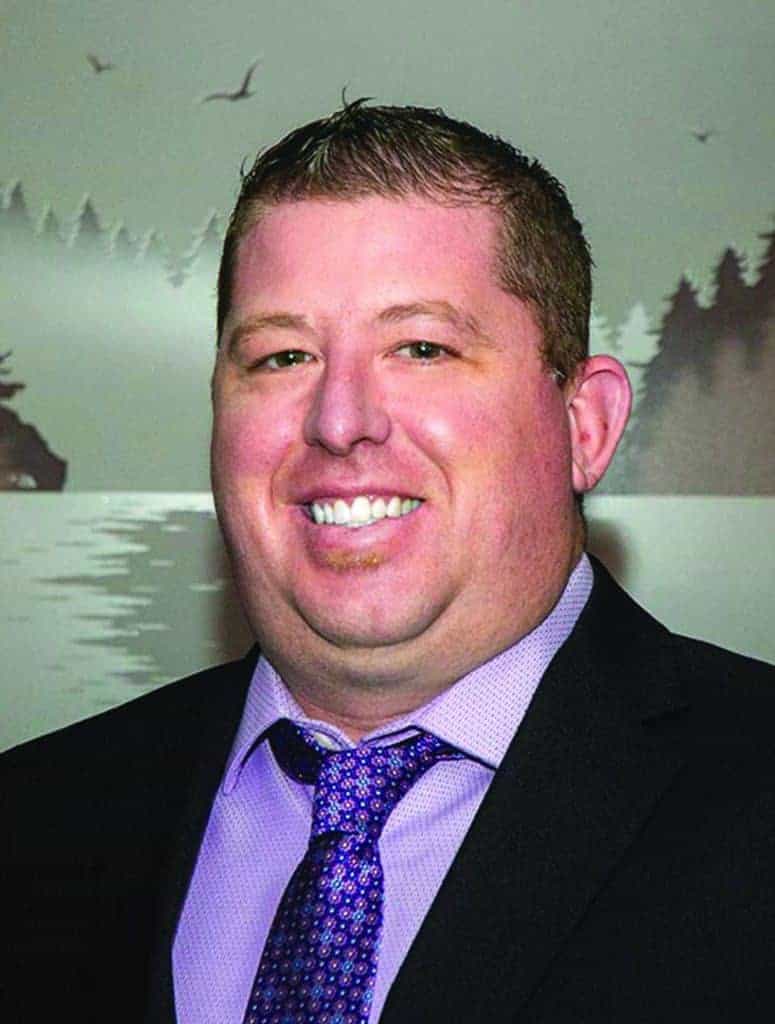 Riley Tough is a lumber trader for Skana Forest Products, located in Richmond, British Columbia.
Skana is a Softwood wholesaler and manufacturer specializing in a wide range of products, including framing lumber, MSR, No. 3 and Economy, finger-jointed lumber, plywood, agricultural stakes and furring strips. The company markets to North America as a wholesaler of SPF, Pine, Western Red Cedar and plywood.
Tough has been a part of Skana's team for a year and a half and has been trading lumber in his current position for eight months. Previously, he ran the company's Transportation Department.
Tough graduated from South Delta Senior Secondary, located in Tsawwassen, BC and attended Camosun College in Victoria, BC.
Tough holds a history of being a professional golfer, having played high-level golf as an amateur in and around the Vancouver area as a junior in college. He later moved to Florida at age 23 to play and teach golf. There, he eventually accepted a job on the cruise ships as a Golf Pro. Tough also loves hockey and football.
He and his wife of 10 years, Verna, have two daughters together.
Skana is a member of the North American Wholesale Lumber Association, Western Red Cedar Lumber Association, and the British Columbia Wholesale Lumber Association.
For more information about Skana, visit www.skana.com or contact Tough directly by phone 604-273-5441 or email riley@skana.com.