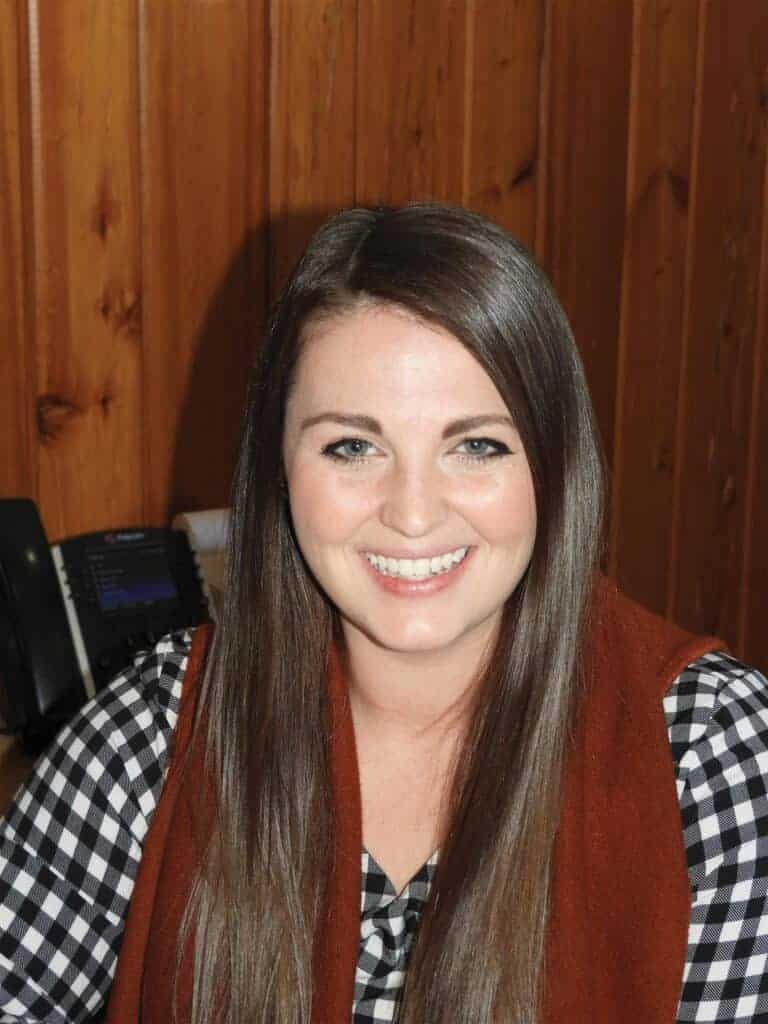 Kelsey Kennedy is the vice president of operations and marketing for Gates Milling Inc., a fully integrated sawmill, dry kiln, and planer mill facility, located in Gatesville, NC.
"We are a one-stop shop," said Kennedy.
Gates Milling is a family-owned operation founded in 1978. Current owners Mark and Nancy Tuck have 30 years of established experience with the company.
Among the products offered by Gates Milling is American Cypress™ (No. 2 Common and Select). Green timbers are available in 4×4 through 16×16. The firm also produces green and kiln-dried Cypress lumber available rough or run to pattern.
Gates Milling also offers Poplar in No. 1 Common, No. 2A/2B, 4/4 and 5/4 thicknesses. Additionally, Gates produces 4/4 FAS Poplar in stock widths as well as random width.
In Atlantic White Cedar (Select, STK), Gates produces green and kiln-dried 4/4, 5/4 and 8/4 lumber in stock widths available rough or further processed.
Value-added products offered by the company include Tongue and groove v-joint, nickel joint profiles, shiplaps, and bevel, among many others. Custom profiles can be accommodated as well.
The company is a member of the North American Wholesale Lumber Association, the Southern Cypress Manufacturers Association, the Hardwood Manufacturers Association, the National Hardwood Lumber Association, the North Carolina Forestry Association and the National Federation of Independent Business.
Kennedy began her career at Gates Milling four years ago in sales and marketing. She holds a bachelor's degree in Psychology from the University of Virginia and completed her master's degree in business administration at South University of Virginia Beach, VA.
She and her husband, Ryan, have a young son, Jack. The family enjoys boating, traveling, and spending time at the beach.
Learn more at www.gatesmilling.com.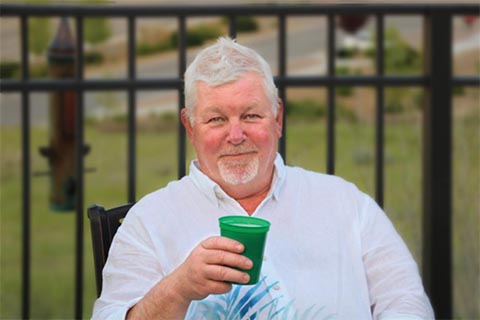 Paul Waldon is a member of the Wildwood Trading Group sales team working from a home office in Boise, ID. Wildwood is headquartered in Tualatin, OR and handles all lumber sales for Vaagen Brothers Lumber Inc., headquartered in Colville, WA and additionally maintains wholesale and reload inventories in several strategic markets.
Vaagen Brothers Lumber operates three sawmills, Colville, WA, Midway, BC and Usk, WA with the planer facilities in Colville. Species/sizes manufactured include 2×4, 2×6 and 2×8 Fir Larch, SPF/ESLPAF and Hem-Fir/White Fir.
The company has the ability to pull a range of MSR, Selects, LAM stock, 2×6 decking, as well as custom grades. They offer PET's in standard lengths and have the capability to offer custom trims.
Waldon started out in the forest products industry at a young age, working at his family's retail lumberyard in Minnesota. After attending college, Waldon returned home and worked at Ferguson Lumber Sales, his father's wholesale operation. After getting married, Waldon moved to Boise, ID, to work for Chandler Corp., which was purchased by Canfor two years later. Waldon stayed on as a member of the lumber trading team until that department was eliminated. Shortly thereafter, Waldon took a sales position at Merritt Brothers Lumber that lasted 30 years.
Waldon has been married to Cynthia for 40 years and the couple has three grown daughters, three sons-in-law and five grandchildren. When not working from his home office, Waldon enjoys spending time with family, fishing, hunting, reloading and trapping, as well as watching professional basketball. To learn more, visit www.vaagenbros.com.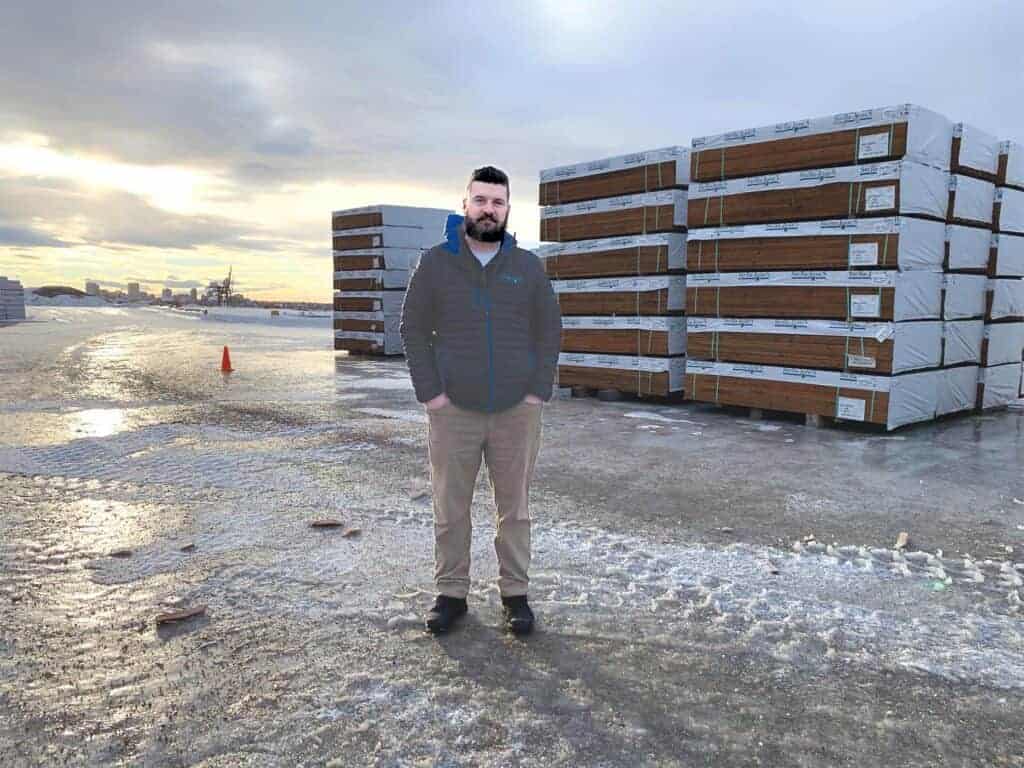 Brian Bowen is the lumber sales manager in Alaska for Stella-Jones, which is headquartered in Tacoma, WA. Bowen works out of Stella-Jones' offices in Anchorage, AK.
Stella-Jones produces more than 400 million board feet annually, offering pressure treated lumber in the U.S. and Canada. The full array of products includes: pressure treated lumber in decking (Hemlock and Douglas Fir), framing (HemFir), plywood (Hem and Doug Fir) and pole barn (HemFir). Also offered are utility poles in HemFir, Doug Fir, Cedar and Southern Yellow Pine. Stella-Jones also markets hardwood railroad ties.
The company is a member of the Western Building Material Association, North American Wholesale Lumber Association, Western Wood Preservers Institute, American Wood Preservers Association and the American Fence Association.
Bowen handles all Alaskan lumber sales and distribution center operations. He has held his current position with the company for 16 years. His first forest products industry-related job was at Stella-Jones 26 years ago. Bowen said, "I started with Stella-Jones when I was in high school as the errand boy for the corporate office in Tacoma when it was still McFarland Cascade. Soon after, I worked with the night janitor as well and after a couple of years I moved out to lumber production where I worked just about every position in the process before moving to Alaska. I currently run our lumber distribution center based in the Port of Anchorage. We supply retail lumberyards in Alaska with pressure treated lumber. We are the only treater with inventory on the ground in Alaska."
He attended two high schools in Tacoma, WA, securing graduation (Mt. Tahoma and Wilson High) and then spent two years studying to become a commercial airline pilot at Clover Park Technical College before turning the lumber industry into his life's chosen career.
Bowen and his spouse of 13 years (Teresa) are parents to a son and a daughter.
In his spare time, Bowen enjoys hunting, fishing, hiking, woodworking, metalworking and anything mechanical.
He can be reached at bbowen@stella-jones.com. Learn more about Stella-Jones at www.stella-jones.com.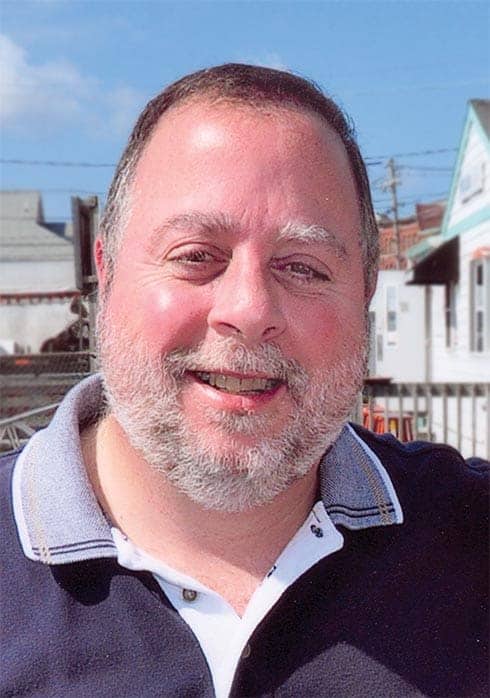 Bob Pope is a regional sales representative for SII Dry Kilns, headquartered in Lexington, NC. His territory takes in the North Central U.S. and Eastern Canada.
SII Dry Kilns is a full-service dry kiln manufacturer with installations primarily across the U.S. and Canada. As a full-service manufacturer, SII offers custom designed package kilns, track kilns, dual path continuous kilns, computerized control systems, large capacity center fan wall package kilns, heat treaters, cross flow pre-dryers and fan sheds. The firm also offers vacuum and thermal modification kilns through WDE Maspell.
SII Dry Kilns is a member of North American Wholesale Lumber Association, Northeastern Lumber Manufacturers Association, Southeastern Dry Kiln Club, Southeastern Lumber Manufacturers Association, the Appalachian Hardwood Manufacturers, Appalachian Lumbermens Club, Great Lakes Kiln Drying Association, Hardwood Manufacturers Association, Indiana Hardwood Lumbermens Association, Kentucky Forest Industries Association, Keystone Kiln Drying Association, National Hardwood Lumber Association, National Wooden Pallet and Container Association and New England Kiln Drying Association.
Pope joined SII in 2017 after a 30-year career with another kiln manufacturer. He has been involved in the forest products industry for over 43 years and started his career as a lumber grader with a furniture company. Since 1977, he has helped train many kiln operators as an instructor with a number of different kiln-drying workshops across North America. He also has provided individual/small group on-site training.
Pope earned a Master of Business Administration and a B.S. in Wood Science and Technology. In his spare time, he enjoys woodworking, attending bluegrass music festivals and spending time with his family and grandchildren.
Pope and his wife, Karen, have been married for 40 years. They have three daughters, two grandsons and two granddaughters.
For more information, go to www.siidrykilns.com.